OBITUARIES for Thursday, October 21, 2021
VIRGINIA C. BELANGER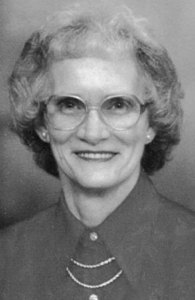 WATERVILLE – Virginia "Jinny" Clara Belanger, 91, of Waterville, passed away peacefully on Monday, September 13, 2021, at the Hillcrest Convalescent Center, in Durham, North Carolina. Jinny was born on April 29, 1930, in Skowhegan, and was the daughter of the late Roger Lee Dickinson and Dora Day Dickinson.
She grew up and attended schools in Fairfield. She married the love of her life and husband of 63 years, the late Donald Wilfred Belanger, longtime Waterville resident, on May 1, 1954, after he returned from Army deployment during the Korean War.
Jinny was very much about her family. She selflessly gave up extended periods of her time at home to take care of her mother, father, sisters, children, and friends during serious illnesses.
Jinny was well known as owner and operator of Jinny's Variety store, in Waterville. She loved this work interacting with people and made many lasting friendships throughout her years there. She held many other jobs and was always a homemaker to her family. She also enjoyed bowling, golf and letter writing.
Recently, Jinny has resided at Chatham Ridge Assisted Living, in Chapel Hill, North Carolina.
She was predeceased by her husband, Donald, son David Belanger, and sisters and their husbands, Melda and Leo Ouellette, Dorothea and Phillip Porter, and Muriel and John Shepherd.
Jinny is survived by two sons and their spouses, Richard Belanger and Eileen, of Chapel Hill, North Carolina, and Jeffrey Belanger and Pamela, of Augusta; grandchildren, Adam and Stefanie Belanger, Kathrin Belanger and spouse Eric Grimes, and Nicolyn and Justin Brown; great-grandson, Christopher; and great-granddaughters Chloe and Daniella; many nephews and nieces, Kenneth Chapman, Joseph Shepherd and James Porter.
The family plans to hold an internment service in Fairfield Center, in the spring at Friend Cemetery which she, Don and Muriel mowed and meticulously maintained for years.
Donaldson Funeral Home and Crematory is honored to serve the family of Mrs. Jinny Belanger.
Condolences may be left at http://www.donaldsonfunerals.com.
In lieu of flowers the family suggests donations in Jinny's memory to the hospice program that took such great care of her husband, Medical Foundation of North Carolina, 880 Martin Luther King, Jr. Boulevard, Chapel Hill, NC 27514.
GEORGE W. MICHAUD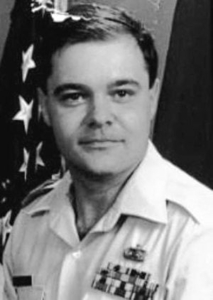 BRANDON, Florida – George W. Michaud, 63, passed away from natural causes on Wednesday, September 15, 2021. George was born in Caribou and grew up in Fairfield, the son of the late Wilbert L. Michaud and Maxine Michaud Morissette.
George attended local schools and was a 1977 graduate of Lawrence High School, in Fairfield. Shortly after graduation, George enlisted in the United States Air Force and went on to have a very successful military career.
During George's military service he was stationed all over the world, serving in Egypt, Turkey, Japan, and Saudi Arabia as well as throughout the United States. He served with distinction in the first Gulf War. George was stationed at MacDill Air Force Base, Tampa, Florida, when he retired as a Tech Seargent in 1998 and made the Tampa Bay area his home.
George continued to work upon retirement, first for IBM, and then for Menzies Aviation at the Tampa Bay International Airport.
George was predeceased by his father, Wilbert L. Michaud.
He is survived by his mother, Maxine Michaud Morissette; his siblings, Terry Michaud and his wife Lori, Theresa Sullens, Roger Michaud, Bernadette Staples and her husband Lloyd, Kevin Michaud, Elizabeth Surrette; Denver Brown and his wife Victoria, and Elmer Brown and his wife Debbie; and by several nieces, nephews, cousins, aunts, and uncles.
A graveside service with military honors was held on Friday, October 15, at Maplewood Cemetery, in Fairfield.
Arrangements are in the care of Lawry Brothers Funeral Home, 107 Main St. Fairfield where condolences may be shared with the family on the obituary page of the website at http://www.familyfirstfuneralhomes.com
RAYMOND B. SHEELY
SOUTH CHINA – Raymond Berndro Sheely, 74, of South China, passed away on Tuesday, September 21, 2021. Born on February 15, 1947, in Ypsilanti, Michigan, he was the son of the late Harold Russell Sheely and Alma Ida Sheely of Orleans, Massachusetts.
He received his bachelor's degree from Northeastern University and MBA from Suffolk University, both in Boston, Massachusetts, before beginning a life-long career in health care and health care education. Ray took immense pride in the number of lives he saved as a respiratory therapist throughout his long career at St. Annes hospital, in Fall River, Massachusetts, and Eastern Maine Medical, in Bangor.
In between his time as a health care practitioner, Ray spent two decades as an educator, building the respiratory therapy program and teaching business administration classes at the Community College of Rhode Island.
Ray was also a veteran of the United States Army where he trained to be a medic. He enrolled in ROTC during his time at Northeastern and entered active duty in 1970. He was an Army reservist from 1971 until he was honorably discharged in 1988.
Outside of work and family, Ray's passion was nature and photography. He was an avid fisherman, gardener, and a nationally recognized photographer. Never shy about taking the perfect shot, much to the chagrin of his wife and kids, Ray often risked life and limb to get the angle that no other person would even consider. Thanks to those risks, Ray received many awards and he leaves behind a beautiful collection of photos that show the world as he saw it.
Ray is survived by his wife, Kimberley Ehrlich Sheely, of South China; his daughter Sara Thompson, of Myrtle Beach, South Carolina; his son Andrew Sheely and wife, Mollie, of Danville, New Hampshire; his daughter Becky Bugbee and husband, Greg, of Windham, Connecticut; five grandchildren; his brother Greg Sheely and wife, Nancy, of Harwich, Massachusetts; his sister Karen Crystal, of Tampa, Florida; and his ex-wife Kathleen Forget, of Londonderry, New Hampshire.
He was predeceased by his second wife, Virginia Sheely, and his sister Sandra Rotzien.
The family will be having a private celebration at a later date.
The family is establishing a scholarship fund to assist high school students in Maine that are pursuing a higher education in the respiratory therapy field. Donations to the Raymond B. Sheely Respiratory Therapy Scholarship, can be sent to the Southern Maine Community College Foundation, Fort Road, South Portland, ME 04106.
PRISCILLA E. WESCOTT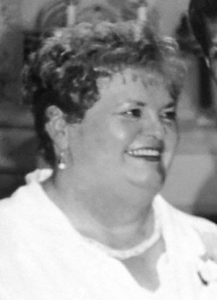 VASSALBORO – Priscilla E. Wescott, 81, passed away Sunday, September 26, 2021, in Zepherhills, Florida. She was born August 9, 1940, in Morrill, the daughter of Harry B. and Lytle (Thomas) Eaton.
She graduated from Belfast High School in 1958 and was employed for many years in data entry, auto sales, and home health care. She was a member of St. Mark's Episcopal Church, in Augusta. Priscilla enjoyed knitting, sewing, playing cards and social gatherings.
Priscilla is survived by her partner, Dale Clement, of Vassalboro; son, Chris Wescott and wife Shelley, of Vassalboro; grandson, Corbin Wescott, of Vassalboro; brother, Gary Thurston, of Florida, two sisters, Gayle Thurston and Pamela Thurston, both of Florida; many cousins, nieces, and nephews.
A Celebration of Life will be held at a later date at the convenience of the family.
Arrangements under the direction and care of Dan & Scott's Cremation & Funeral Service, 445 Waterville Road, Skowhegan ME 04976
In lieu of flowers, friends wishing, may make donations in Priscilla's memory to Gulfside Heathcare Services, Attn: Carla Armstrong, 2061 Collier Parkway, Land O'Lakes, FL 34639, online http://www.gulfside.org.
BERNARD P. DUGAL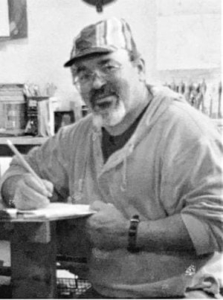 WINSLOW – Bernard P. Dugal, 69, of Winslow passed away in his home on Monday, October 4, 2021. Bernard was born the sixth of eight children to J.R. Alyre Dugal Sr. and Frances Olive (Veilleux) Dugal, in Waterville, on August 15, 1952.
He graduated in 1970 from Winslow High School. He served as a Seabee in the U.S. Navy. He attended the Washington County Vocational Technical Institute (W.C.V.T.I.) and started his career as a pipe welder. In September 2019, after working proudly with his brethren at the UA Local #716 Plumbers & Pipefitters Union, Bernard celebrated his decades long career as a dedicated and hardworking pipe welder by retiring.
Bernard's family was everything to him and his daughter Brittany was his world. He loved his friends, hunting, the ocean, lobster, and fiddleheads, and gave the best and biggest hugs. He was a member of the Waterville Elks Lodge #905.
He was predeceased by his parents; and two brothers J. Robert A. Dugal, Jr. and Daniel F. Dugal.
Bernard leaves behind his daughter Brittany Dugal; three sisters and their spouses, Christine and Chuck Wendler, of Iowa, Pauline and Rick Curry, of Old Orchard Beach, and Jeannine and John Robinson, of Waterboro; two brothers and their spouses, Gerald and Sandy Dugal, of Durham, and Conrad and Lynn Dugal, of Augusta;19 nieces and nephews; several great-nieces and great-nephews; many cousins.
A celebration of Bernard's life will be held at Veilleux and Redington Funeral Home and Cremation Service, 8 Elm Street, Waterville, on Friday, October 15, 2021, from 2 to 4 p.m.
A burial will take place at the Maine Veterans Memorial Cemetery, in Augusta at the convenience of the family.
Please visit http://www.veilleuxfuneralhome.com to share your condolences.
FOREST PEASLEE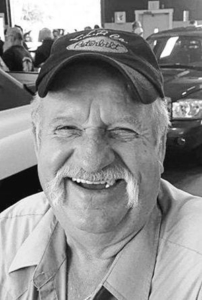 SOMERVILLE – Forest Peaslee, 73, passed away unexpectedly on Thursday, October 7, 2021. Forest was the oldest son of Forest and Delia Peaslee, born on November 15, 1948, in Somerville.
Forest had a passion for hard work and dedication to family. He started helping his father at the early age of 8 pulling parts from vehicles in the junkyard. It was that dedication to family and a strong will that allowed Forest to build a successful multi-faceted company against all odds with only an 8th-grade education and an idea for success.
Forest had an infectious smile and laugh that made him a bright light for people to gather around and his ability to connect with great friends, wonderful employees, and the dedication of a loving family that truly made all of his endeavors so successful. He especially loved to share the workload with his three sons Jamie, Joey, and Johnny. Through the combined efforts of all of these wonderful people and talented drivers, Forest and the team at LLP company proudly built a fleet of 35 Peterbilt trucks with shining chrome flying pigs on the hood leading the way down countless roads throughout the country.
Forest lived the fullest of lives. He enjoyed logging, driving trucks over the road, racing cars at Wiscasset speedway, and spending time talking with folks at the store he built in the '90s, Peaslees's Quick Stop. Forest had many friends in life that meant so much to him but to continue this history without mention of his favorite partners in crime JR and JP would be a true injustice, those two little pups meant the world to him. He also loved his farm and enjoyed spending many hours on his equipment building roads throughout the woods and in the pastures where the buffalo, elk, and deer herds roamed freely. It was these same roads that he most enjoyed bringing new visitors, friends, and family on gator rides to spend time with all his animal friends. Forest's love of automobiles was always present in his life and most recently as he started to slow down from work and enjoy what we will call "semi-retirement" he collected a few really nice ones. He had the deepest appreciation for his '28 Buick and it's very possible you might recall seeing him driving down the road in one beautiful ride or another,
Forest was predeceased by his father Forest Earland Peaslee Sr., his mother Delia Grace Smith Peaslee; sisters Muriel Anne and Marianne Potter; his brothers Peter Peaslee, Frank Sidelinger, and Frederick Sidelinger.
Forest is survived by his wife of 54 years, Linda Brann Peaslee; his sons Jamie Peaslee and wife Kelly, Joey Peaslee and Johnny Peaslee; his five grandchildren Katelynd Peaslee Scofield and husband Thomas Scofield, Kelsey Peaslee Smith and Hayden Peaslee; five great-grandchildren Konner, Jace, Carter, Isaac, and Jacob; his brothers Teddy and wife Eileen, Dannie and wife Charlie, Neil and wife Susan, Kenneth Sidelinger and wife Gladys, and brothers Larry and Hunter; sisters Jane Huegel, Bunny Daniels, Ceceil Rogers and husband Jimmy; as well as many nieces, nephews, and cousins.
Visitation is set for Sunday October 17, from 7 – 9 p.m., at Plummer Funeral Home, 983 Ridge Rd., Windsor, where a funeral service will be held on Monday October 18, at 11 a.m. A Celebration of Life will take place at Broken Acres Retreat, in Jefferson, following the burial in Fairview Cemetery, Jefferson.
Condolences, stories and photos may be shared at http://www.plummerfh.com.
JANE E. LOWELL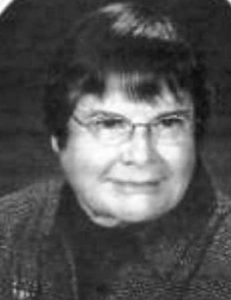 WATERVILLE – Jane Elisabeth Lowell, 85, passed away Thursday, August 19, 2021, after suffering the effects of dementia for over six years. She was born on February 15, 1936, in Bangor, to the late Bion E. Lowell and Etta (Sally) Thompson Lowell.
Jane graduated from Waterville High School in 1954. She furthered her education attending Boston University, in Boston, Massachusetts, and with her business degree later worked for Occidental Life Insurance of California in their Boston and Baltimore offices. After being offered the opportunity, she accepted a position in the law firm of Spiro Agnew, later elected vice president to Richard Nixon.
After moving back to Waterville to be closer to friends and family, she worked many years for Scott Paper Company, in Winslow, rising to the level of Customer Service Manager for the Northeast Commercial Products Division. Jane was known and respected throughout the company for her expertise in resolving difficult customer service issues. She retired in 1995 when Scott merged with Kimberly Clark.
Jane was an active member and Deacon of the First Congregational Church of Waterville (later United Church of Christ). She enjoyed most types of music, singing in the choir and at many weddings and funerals as well as numerous plays and musicals. For hobbies she made beautiful items including windows and lamp shades from stained glass.
She is survived by her brother, B. Edwin Lowell, his wife, Catherine M. Lowell, their daughter, Ashleigh Jane Long, her husband, Robert W. Long and their son, Connor W. Long, all of Charlotte, North Carolina.
A service was held on Saturday, October 16, at Lawry Brothers Funeral Home, 107 Main St., Fairfield, Maine.
Arrangements were in the care of the Lawry Brothers Funeral Home, 107 Main Street, Fairfield, where condolences may be shared with the family on the obituary page of the website at http://www.familyfirstfuneralhomes.com.
In lieu of flowers, please consider donating to the Humane Society Waterville Area, 100 Webb Rd., Waterville, ME 04901 or to the Habitat for Humanity.
RALPH J. LOMBARDI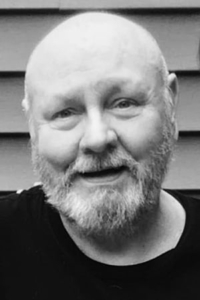 WINTERPORT – Ralph "Russ" Joseph Lombardi, 76, passed away on Saturday, September 25, 2021, in Bangor. He was born on October 10, 1945, in Buffalo, New York, to the late Modesto "Marty" and Irene "Arlene" Lombardi (Polk).
He completed his undergraduate degree at the prestigious Berklee College of Music, in Boston, Massachusetts, and his Masters of Music with honors from the New England Conservatory. Upon graduation, he taught at Berklee College of Music before becoming Registrar. He then moved to Maine and became publisher of the Jackman Moose River Chronicle, and then the Somerset Gazette, in Skowhegan, also providing private music lessons at the Prism Music Center, in Skowhegan. Later he taught at The University of Maine in Augusta. He had many original compositions published, performed at Carnegie Hall, and was flown to Prague to oversee his music being recorded by the Pilsen Philharmonic Orchestra. He enjoyed retirement in Smithfield before a recent move to Winterport. Throughout his life, Russ has instilled a love for the outdoors in his family.
As an Army veteran, Russ felt strongly about honoring and supporting our military and first responders. Two of his favorite charities were the Tunnel to Towers Foundation and the Wounded Warrior Project.
In lieu of any flowers or gifts, the family asks that you consider donating to either of these organizations.
He leaves behind his best friend, soulmate, and wife of 51 years, Gail (King); his daughters and families, Ann Lombardi and Chris Hutchins, Toni and Nick Barboza; and three grandsons, Austin, Michael, and Andy; his brother, Ron, Delane and family, and the whole King family.
A small private gathering was held on his birthday, October 10, in a Celebration of his Life.
A full obituary can be found at: https://brookingssmith.com/book-of-memories/4742169/Lombardi-Ralph/index.php
ROBERT C. MacARTHUR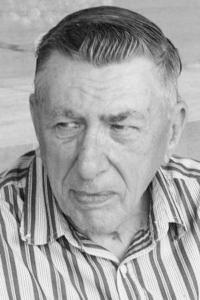 FAIRFIELD – Robert Charles MacArthur, Jr., of Fairfield, passed away peacefully at his home on Friday, October 8, 2021.
Robert graduated from Rockland High School in Massachusetts, class of 1963.
He married Lorraine (Sabine) on July 10, 1983, and they enjoyed a full life together. They greatly enjoyed each other's company. In their earlier years they enjoyed camping, playing cards, and, of course, their ever-growing family. Lorraine predeceased Robert on December 20, 2017.
Robert served our country in the U.S Air Force as an Air Policeman from August 1963, through August 1969. He was also a member of the US Army Reserves from 1971 to 1986.
Robert retired from Bath Iron Works in 1998. He was a member of the Grover-Hinckley Post #14, American Legion. His hobbies included coin collecting, and hunting. He also loved traveling throughout the U.S.
Robert was a loving, and wonderful husband, father, and grandfather.
He is survived by his three sons, Michael and his partner Sherrie Dyer, of Fairfield, Mitchel and his partner Valerie Brown, of Benton, and Robert and his wife Patricia, of Fairfield; his two daughters, Lillian and her husband Ahmed Farag, of Augusta, and Valerie Tesla, of Fairfield; 18 grandchildren; many great- and great-great-grandchildren; his brother, Bruce and his wife Brenda, of Benton; and several nieces and nephews.
A graveside service with military honors will be held at 1 p.m. on Saturday, October 23, at Brookside Cemetery, in Rome, with a celebration of Robert's life to follow at the American Legion, on Main Street, in Fairfield.
Arrangements are in the care of the Lawry Brothers Funeral Home, 107 Main Street, Fairfield, where condolences may be shared with the family on the obituary page of the website at http://www.familyfirstfuneralhomes.com
In lieu of flowers, donations in Robert's memory may be made to the: Togus VA Hospital, in Augusta.
GAYLEN J. SAWYER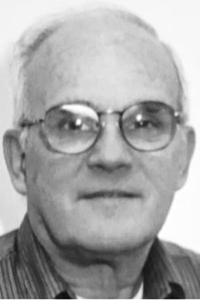 LACONIA, New Hampshire – Gaylen John Sawyer, 85, of Old North Main Street, Laconia, New Hampshire, passed away after a period of declining health, on Monday, October 11, 2021, at the Laconia Rehabilitation Center, in Laconia, New Hampshire. Gaylen was born on May 1, 1936, in Fairfield, the son of Adrian and Georgianne (Hodgson) Sawyer.
Gaylen served in the U.S. Coast Guard from 1956-1960 as a ship engine man. After being honorably discharged, Gaylen worked for Brewer's Dairy, his wife Janet's family dairy, in Augusta. Gaylen and Janet moved their family to Nashua, New Hampshire, where Gaylen worked as an operations manager for AT&T for 33 years before retiring in 1996.
He enjoyed spending time with his family, reading, and restoring vintage cars.
Gaylen is survived by his sons, Steven J. Sawyer, and his fiancée Beth, of Concord, New Hampshire, Jeffrey F. Sawyer, and his fiancée Stephanie, of Laconia, New Hampshire, and Shawn M. Sawyer, and his wife Deanna, of Nashua, New Hampshire; his daughter Laurie A. Sawyer, of Laconia, New Hampshire; his 11 grandchildren, Benjamin Sawyer, Autumn Sawyer and her fiancé Chris Hudon; Cole Sawyer, Nathan Sawyer, Nicole Sawyer, Michael Sawyer and his wife Shannon, Shannyn Burns, Jacob Burns, Patrick Sawyer, Amy Herb and her husband Jason; Jonathan Sawyer and his partner Elizabeth; his nine great-grandchildren; and one niece, Sandi Cullen and her husband Tom, of Massachusetts.
In addition to his parents, Gaylen was predeceased by his wife Janet (Brewer) Sawyer, who passed away September 20, 2021, his brother Warren Sawyer, and his sister Colleen Jacobson.
A celebration of life will be held to honor Gaylen at a later date.
Wilkinson-Beane-Simoneau-Paquette Funeral Home & Cremation Services 164 Pleasant St., Laconia, N.H. 03246, is assisting the family with arrangements.
For more information and to view an online memorial, please visit http://www.wilkinsonbeane.com.
ANDY W. ELVIN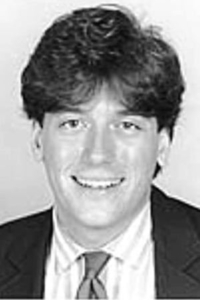 FAIRFIELD – Andy W. Elvin, 58, died peacefully at MaineGeneral Medical Center, following a long illness. He was born May 20, 1963, in Maryland, the son of David and Nancy (Malone) Elvin.
He grew up in Augusta, graduated from Cony High School in 1981, and attended the University of Vermont, where he earned a BA in political science.
His professional life began in Boston. Massachusetts, working for Filene's Department Store. He became recognized as a gifted salesman, launching a career affording extensive travel that moved him to San Francisco, California, and Philadelphia, Pennsylvania — his kindness and good humor drawing an expanding circle of dear friends.
He loved his family, and visited his parents, sister, and friends on Mount Desert Island at every opportunity.
Surviving Andy, in addition to his partner, Kenneth Pamphrey, of Fairfield, are his mother, Nancy Elvin, of Bass Harbor; sister Susan and her husband Bill Comstock, of Arlington, Massachusetts, and their son Noah, of Brooklyn, New York.
Andy was predeceased by his father, David.
There will be a private family service in Southwest Harbor at a later date. Condolences to the family may be expressed at BrookingsSmith.com.
Those who wish to remember Andy in a special way may make gifts in his memory to Preble Street Social Services, 55 Portland St., Portland, ME 04101.
RICHARD A. COLE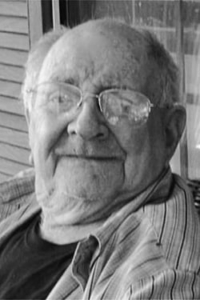 FLORALA, Alabama – Richard Allen Cole, 90, formerly of Bog Road, Albion, passed away Sunday, June 13, 2021.
He was the son of Burleigh Reuben Cole and Bertha May (Crosby/ Webber) Cole, and was the oldest of five children, Roger Sherman Cole, Sr., Beverly Cole Hayes, Jennie May Cole Gould and Thomas Reuben Cole.
Richard married Arlene (Barker) Cole, of Fairfield, in 1948. Their three children are Linda Jean Cole, Cynthia Ann Cole Michaud, and Richard Allen Cole, Jr.
Richard is survived by his daughter Cynthia; son Richard Jr.; sister Jennie; brother Thomas and his wife Kathy (Gilbert) Cole; many nieces and nephews.
His parents, his wife Arlene, daughter Linda and siblings Roger and Beverly, preceded him in death.
A good son, he worked with his father on the family farm. In 1944 he served as an ambulance driver in the Philippines.
Dick worked as a mechanic and supervisor at Harris Bakery, in Waterville. Later on he worked with Delta Ambulance, West Lynn Creamery, and other private interests on the big trucks he knew so well. He also raised beef cows and had a poultry barn for many years.
Richard and Arlene led a 4-H club for 35 years. He taught children gardening, animal husbandry, forestry, electricity and various mechanic arts.
Richard was a skilled mechanic. If you needed something to run, call Dick and by some force of logic or will, he made it work one way or another.
In 2015 Richard moved to Alabama with his family where he resided until his death. He spent many days basking in the sun and navigating his power chair through the neighborhood. He lived his remaining years in peace until he went to be with the Lord.
A graveside service will be held for both Richard and his daughter Linda, at Albion Number Four Cemetery (on Unity Road), Saturday, October 23, at 11 a.m. Pastor Buddy Hawes officiating.
LINDA J. COLE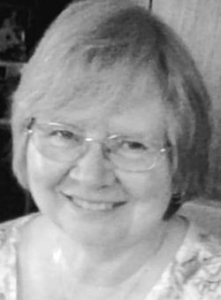 FLORALA, Alabama – Linda J. Cole, 70, passed away Wednesday, March 24, 2020.
She was the daughter of Richard Allen Cole and Arlene Mae Barker Cole, of Albion. Her paternal grandparents were Burleigh R. and Bertha M. Cole, Albion. Her maternal grandparents were Thomas and Annie Mae Barker, of Fairfield.
She attended Besse High School, in Albion. She graduated in 1968. She graduated from the University of Maine at Orono in 1972.
She was predeceased by her mother, Arlene and father, Richard; and her grandparents.
She is survived by her brother, Richard Jr.; sister, Cynthia Cole Michaud; and several aunts, uncles; and many cousins.
A graveside service will be held for both Linda and her father, Richard, at Albion Number Four Cemetery (on Unity Road), Saturday, October 23, at 11 a.m. Pastor Buddy Hawes officiating.
Responsible journalism is hard work!
It is also expensive!
If you enjoy reading The Town Line and the good news we bring you each week, would you consider a donation to help us continue the work we're doing?
The Town Line is a 501(c)(3) nonprofit private foundation, and all donations are tax deductible under the Internal Revenue Service code.
To help, please visit our online
donation page
or mail a check payable to
The Town Line, PO Box 89, South China, ME 04358
. Your contribution is appreciated!
https://townline.org/wp-content/uploads/2019/07/Town-Line-Website-banner-v3-1030x206.jpg
0
0
Website Editor
https://townline.org/wp-content/uploads/2019/07/Town-Line-Website-banner-v3-1030x206.jpg
Website Editor
2021-10-20 13:18:39
2021-10-20 13:18:39
OBITUARIES for Thursday, October 21, 2021