NANCY J. LeBRECQUE
WATERVILLE — Nancy J. LeBrecque, 69, passed away of natural causes, at home, in Waterville, on Wednesday, September 18, 2019. Nancy was born in Albion on January 20, 1950, to Viola Giles.
She was predeceased by her parents; and her brother, Larry Giles.
Nancy is survived by her sons, Justin Cerrato, of Oakland, James Cerrato II, of Waterville; grandchildren, Alesha Cerrato, of Benton, Dante Cerrato, Jameson Cerrato and Tyler Cerrato, of Rome; brother, Gary Giles, of Vassalboro; sister, Marion D'Auteuill, of Sidney; along with several nieces and nephews.
A celebration of Nancy's life will be held at a later date to be determined. Arrangement are under the direction and care of Gallant Funeral Home, 10 Elm St., Waterville.
An online guestbook may be signed, condolences and memories shared at www.gallantfh.com.
O. TROY STEVENS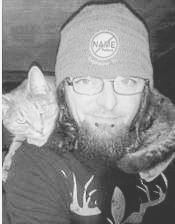 WINDSOR — O Troy Stevens, 45, of Windsor, passed away unexpectedly on Friday, September 20, 2019, at his home. O, as he was called by many friends, and Troy by family, was born in Augusta on July 28, 1974, the son of Owen R. Stevens and Viola Skidgel. O. graduated from Gardiner High, class of 1992. From high school he went to work for Charlie's Subaru, in Augusta, for 16 years before coming disabled. He had a great love of music and his guitars. He had many band mates he enjoyed playing with, especially when he played with Endgame at the Pub 33 and The Cage. Like his father, he had a love of cars, also, Mopar being his brand of cars. Although O. didn't have any children, his fur babies (cats) were his kids.
O. was predeceased by his dad in 2004, which was very hard on him, and both sets of grandparents.
O. is survived by his mother (MA) Viola Skidget and her partner, William Stratton Sr.; his brother, Bill Stevens and his wife, Jessica and children; his sister, Tammy Miller and her family; aunt Linda and her husband Randy Shorey; uncle, O. Jacob "Jake" and his wife Claudette Stevens; uncle Earl and his wife, Becky Stevens; aunts Mary Nunan, Amy Stevens, and Sue Nay and her husband Bob; and many cousins, nieces, nephews and the many friends he made in his life's journey. Troy was his dad's son, and his father was his everything, and now they will lie together.
There will be a gravesite service Saturday, October 5, 2019, at the Pine Grove Cemetery, on Grove Street, in Waterville, at 1 p.m., followed by a celebration of life at the American Legion Hall on Church Street, in Oakland.
PATRICIA W. MILLER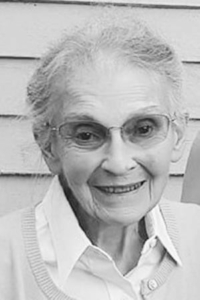 OAKLAND – Patricia W. Miller, 91, passed away Tuesday, September 24, 2019, at MaineGeneral Medical Center, in Augusta. She was the third of five daughters of Paul and Josephine Webster, born in Put-in-Bay, Ohio, where she was raised, spent her youth, and graduated from high school in a class of three girls as the boys had all gone to fight in World War II.
She went on to college and then to Ohio State University, in Columbus, Ohio, where she worked as a secretary in the Department of Economics. While working there she met and later married Edgar Allen Miller Jr., on June 15, 1952. An Air Force lieutenant, he was stationed at the air base in Lake Charles, Louisiana, where their first child was born. Three more children followed as the family moved around Ohio and Maine pursuing advanced degrees and career opportunities.
Patricia enjoyed music, was an accomplished pianist and achieved a life goal of becoming a church organist at All Saints Episcopal Church, in Skowhegan, where she served for 12 years providing music for services, weddings and funerals. She also enjoyed many hobbies: sewing, knitting, gardening and cooking and was famous in the family for a variety of delicious recipes. She was devoted to her family and loved visits from children and grandchildren.
She was predeceased by her husband of 65 years.
She is survived by her son Edgar III and wife Robin, of Skowhegan; daughters Kathy Hopkins and husband Bob, of Norridgewock, and Wendy Allard and family, of Somerville; and son David and family, of Augusta; 17 grandchildren; and 13 great-grandchildren.
Services will be held at All Saints Church, in Skowhegan, on Saturday, October 5, 2019, at 11 a. m.
Arrangements are under the direction of Smart and Edwards Funeral Home, Madison Ave. Skowhegan.
Donations in her memory may be made to All Saints Episcopal Church, 169 Malbons Mills Rd., Skowhegan, ME 04976, and designated for the music program.
LORNA L. MONSON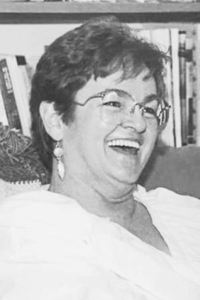 WATERVILLE – Lorna Lea (Lidstone) Lane Monson, 78, died Sept. 24, 2019, at Woodlands Senior Residences, in Waterville, following a long battle with cancer. She was born on June 26, 1941, in Wilton, the only daughter of Theredon Lidstone and Janette May (Clark) Lidstone.
She graduated from Wilton Academy, in Wilton, in 1959, and Central Maine Vocational Technical Institute, in Auburn, in 1971, with a degree in nursing.
Lorna enjoyed many careers throughout her life, always ready for the next challenge. She enjoyed decorating cakes and making gingerbread houses with and for family and friends. Her most recent gingerbread creation was with her grand-niece, Hope Hill. Lorna always had a quick retort and a hearty laugh, and anyone who knew her would agree.
She lived in New Hampshire for many years, later moving to back to Maine. On May 21, 2016, she married William Monson, in Unity. They lived in Palermo and wintered in Lakeland, Florida.
Lorna is survived by two daughters, Faith Lane Pursell and her husband Craig, of Gouldsboro, and Michele (Lane) Bogardus and her husband Christopher, of Auburn, New Hampshire; their father and her first husband Hayden Lane, of Chester, New Hampshire; four grandchildren, Kathryn LaRosee, Rachael (Pursell) Galvin, Phillip Pursell and Alexandra (Bogardus) Schrader and her husband Joseph; two great-grandchildren, Sam Galvin and Owen Lee Nolting; four brothers, David Lidstone, of Concord, New Hampshire, Vincent Lidstone and his wife Janet, of Trenton, Geroregia, Ralph Lidstone and his wife Jeannie, of New Sharon, and Mel Lidstone and his wife Shirley, of Unity; nieces and nephews, Leal, Shiloh, Salem, Danica, Christopher, Lauri, David J. and Holly; and many great-nieces and great-nephews.
She was predeceased by her husband William Monson, who passed away on December 27, 2017; her parents Theredon Lidstone and Janette May (Clark) Lidstone; and an infant daughter Rhonda Jean Lane.
You are invited to visit her memorial wall at www.wilesrc.com to share a condolence and kind word.
In lieu of flowers, remembrance gifts may be given to VNA Home Health Hospice, 325C Kennedy Memorial Dr., Waterville, ME 04901.
JEAN I. MORRISSETTE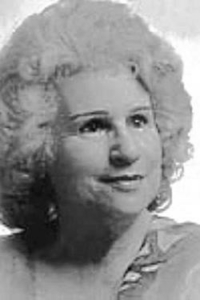 WINSLOW — Jean Ida May Morrissette, 93, passed away Thursday September 26, 2019, at MaineGeneral Rehab and Nursing Center, at Glenridge, Augusta, following an extended illness. Jean was born in Waterville on March 28, 1926, the daughter of Ambrose and Flora (Giguere) Dennis.
She was educated in local schools and was a graduate of Winslow High School and a communicant of St. John the Baptist Church, in Winslow. Jean was a homemaker raising her six children.
She was predeceased by her parents, her husband and her brother, Roger.
Jean is survived by her three sons, Craig, Roland and Randy Morrissette and her three daughters, Sheila Luisi, Rhonda Dunbar and Ramona Morrissette; seven grandchildren and five great-grandchildren.
Jean had requested no public visitation or funeral service. Burial will be in her family lot in St. Francis Catholic Cemetery, in Waterville.
Arrangements are under direction and care of Gallant Funeral Home, 10 Elm St., Waterville.
An online guestbook may be signed, condolences and memories shared at www.gallantfh.com
CAROL S. RASMUSSEN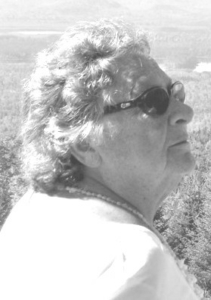 SMITHFIELD – Carol S. Rasmussen, 81, died Friday, September 27, 2019, at the Redington –Fairview hospital, in Skowhegan. Carol was born in Ho-Ho-Kus, New Jersey, September 26, 1938, the daughter of Charles W. and Alice (Stevens) Shoemaker.
Carol was educated, graduating Ramsey High School, in New Jersey, got a bachelor or science degree in education, at Colby College, in Waterville, and then later got her masters degree in education. She then taught school from 1969 to 1993 in the elementary schools in Montville, Connecticut. Carol also served on the school board for RSU #54 district, in Skowhegan.
Carol married Norman P. Rasmussen in 1961. Norman passed away in 2002.
Carol is survived by three sons, Paul Rasmussen and wife Lucinda, of Durham, Hans Rasmussen and wife Anne, of New Bern, North Carolina, and Erik Rasmussen and partner Amy, of Smithfield; a twin sister, Nancy Dargle, of Winthrop; a granddaughter, Gwen Rasmussen, and grandson, John Rasmussen; several nieces, nephews and cousins.
She was predeceased by her husband, Norman, and a granddaughter Juliet Rasmussen.
A celebration of life will be held at Carol's beloved family camp, in Smithfield, at 11a.m., on October 14, 2019.
Friends wishing may make donations in her memory to the Smithfield Food Pantry c/o the Smithfield Town Office, 926 Village Rd, Smithfield ME 04978.
Arrangements under the care and direction of Dan & Scott's Cremation & Funeral Service, 445 Waterville Road, Skowhegan.
EDWARD M. FREEMAN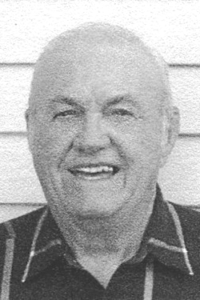 WHITEFIELD — Edward M. Freeman Jr., 86, passed away suddenly on Sunday, September 29, 2019, at his home, in Whitefield. He was born in Portland to Edward M. Freeman Sr. and Lena M. (Bradley) Freeman in the spring of 1933.
He married the girl of his dreams, sharing 62 wonderful years together. He was a veteran of the Korean and Vietnam wars, serving in the Air Force, and was awarded numerous medals, including the Air Force Commendation Medal, the Bronze Star, and the United Nations Korean Service Medal.
His passion was his garden and was known for his generous gifts of fresh vegetables, and his giant, prize winning pumpkins.
Edward was preceded in death by his parents, Edward and Lena; his sister Grace and his brother Robert.
He is survived by his wife, Joyce M. (Truman) Freeman; his children, Jay and Cathy; his brothers and sisters, Ken, Helen, Billy, Betty, Ed, Susan, Tom, John, Connie, and Arthur; his grandsons, Jason and David; and his great-grandchildren, Landon, Lukas, Kylah, Camila; and a large extended family.
He was the consumet gentleman and constantly proclaimed, by friends, family and strangers, as "the nicest man I ever met."
In accordance with his wishes, there will be no visitation or services. He will be cremated and his ashes spread per his instructions.
Arrangements are by Staples Funeral and Cremation Care, 53 Brunswick Ave., Gardiner, where condolences, memories and photos may be shared with the family on the obituary page of the website familyfirstfuneralhomes.com.
Responsible journalism is hard work!
It is also expensive!
If you enjoy reading The Town Line and the good news we bring you each week, would you consider a donation to help us continue the work we're doing?
The Town Line is a 501(c)(3) nonprofit private foundation, and all donations are tax deductible under the Internal Revenue Service code.
To help, please visit our online
donation page
or mail a check payable to
The Town Line, PO Box 89, South China, ME 04358
. Your contribution is appreciated!
https://townline.org/wp-content/uploads/2019/07/Town-Line-Website-banner-v3-1030x206.jpg
0
0
Website Editor
https://townline.org/wp-content/uploads/2019/07/Town-Line-Website-banner-v3-1030x206.jpg
Website Editor
2019-10-02 14:02:59
2019-10-02 14:02:59
Obituaries for Thursday, October 3, 2019