THOMAS A. ESTABROOK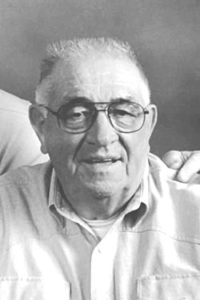 OAKLAND – Thomas J. Estabrook, 89, passed away on Wednesday, August 26, 2020. Thomas "Tom" A. Estabrook, born on November 4, 1930, the youngest son of Mavard and Eva Estabrook. He passed away in the home he built on the Country Club Road, in Oakland.
Tom's life was full of adventure, hard work and laughter. Tom's father passed away when he was only five years old, leaving his mother "Ma" to raise five children on her own. At that point he knew hard work would pay off. Attending Waterville schools and working many jobs, Tom met Betty Johnston whom he married in his early life. Tom and Betty had two sons together, David and Dana.
Again, hard work was in Tom's fiber, he had friends who migrated "out" west where money was being made. With the adventurous spirit, Tom moved his family to Elmonte, California, where he began working for Ford Motor Company. At that time, the RV business was booming. Being a "Jack of All Trades" he began learning the RV trade and eventually opened Tyler Coach Manufacturer. With his family all located in the Waterville area, and the RV business making its way to the east coast, he and his family set sail and returned to central Maine.
Tyler Coach Mfg. and Shamrock Sporting Goods opened in the mid-'60s in downtown Oakland. David was in high school and Dana at a young age, worked side by side with his father as they built R.V.s, campers, truck caps, ice shacks and more.
As Tom grew older, and David became his business partner, his love and passions for adventures became more a part of his everyday life. He was an avid fisherman, hunter and raiser of Brittany Spaniels. If you were to ask him, "There is no other dog in the world but a Brittany." Tom's first Brittany was Wendy Marie II. From her litter, he kept his beloved dog Jenny. Tom, along with his sons, David and Dana, and friends, hunted and fished all over the country and beyond. There were stories amongst stories of the memories that were made on all trips because everything was an adventure.
In February 2009, Tom and David decided to close the doors of Tyler Coach Mfg. so they could retire. They did not want to sell the business to anyone as they were proud of their product development and construction of all that was built.
In 2006 Betty passed away. Soon after, Tom was having breakfast at the Early Bird, in Oakland, and there he chatted with Cecile Burwood. He called her to go out to dinner, and from there, a new chapter in his life began. In 2007, Cecile and Tom married. Tom and Cecile enjoyed every moment of their time together. Cecile quickly learned that Tom loved his dogs, therefore she loved them as well. At the beginning of their marriage, Wendy III and Sparky were his "girls." Tom and Cecile would jump in the truck with the girls and head to his beloved camp in Moscow. For decades and decades, Tom developed his Moscow property into his sanctuary. They would ride the roads just looking for wildlife or enjoying the beauty of nature.
Tom's life was rich. No regrets, only memories, love, adventure and laughter is how he left this world.
Tom was predeceased by his parents; siblings, Bill, Preston and Eben Estabrook, sister Ruth Bedard; his best friend and son, David Estabrook.
Tom leaves behind his wife, Cecile; son Dana, wife Janet and son Gregory Estabrook; daughter-in-law and wife of David, Gail Estabrook; his granddaughter, Wendy Martin, husband Dennis and his great-grandchildren, Brooke and Denny Martin.
When Tom married Cecile, his family grew and welcomed in his stepchildren, Ken and wife Tracy Burwood, Carl and Gail Burwood, Linda and Carl Creasy, Tim and Caryn Burwood, Cathy and Rick Veilleux, and Grace Burwood. He inherited 12 grandchildren and their spouses; 20 great-grandchildren; and three great-great-grandchildren. He is also survived by many nieces and nephews.
A graveside burial took place on Saturday, September 5 at Lewis Memorial.
Arrangements were under the care and guidance of Giberson Funeral Home, in Madison.
To view the online obituary, share his obituary to social media or leave Tom's family your condolences please visit our website at http://www.gibersonfuneralhome.com
BETTY JANE TRAHAN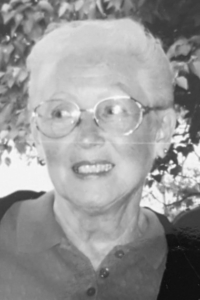 NORTH VASSALBORO – Betty Jane (Cox) Trahan, 85, passed away Sunday, August 30, 2020, at Mt. Saint Joseph Nursing Home, in Waterville. She was born January 27, 1935, in Old Town, the daughter of John F. II and Mabel L. (Hildreth) Cox.
She graduated from Winslow High School in 1952. On September 14, 1957, she married Norman Trahan, in North Vassalboro. She enjoyed cooking, reading, antiquing, and spending time with family.
Betty is survived by her husband of 62 years, Norman Trahan, of North Vassalboro; son, Steven Mansfield and wife Bethany, of Winslow; daughter, Marcia Mansfield, of Ogunquit; sister, Beulah Patnaude, of Massachusetts; grandchildren, Marcus Bizier and wife Savannah, of North Carolina, Ben Bizier, of Florida, Nicole Holt, of Birstol, Jennifer Cote and husband Mark, of New Hamshire, John Mansfield, of Starks; 11 great grandchildren; several nieces and nephews.
A graveside service will be held at a later date at the convenience of the family.
In lieu of flowers donations may be made to Mount St. Joseph, 7 Highwood St., Waterville, Me 04901 in memory of Betty Trahan.
Arrangements under the direction and care of Dan & Scott's Cremation & Funeral Service, 445 Waterville Road, Skowhegan ME 04976.
JOETTE D. MARKS
BENTON – Joette Dickey Marks, 73, of Benton, passed away Sunday, August 30, 2020, at home, following a nine-year battle with cancer. Joette was born on May 4, 1947, in Waterville, to Elinor (Baker) and Elihu T. Dickey.
She married Winston A. Marks on July 8, 1967, in Fairfield.
Joette graduated from Besse High School, in Albion, in 1965. She was employed by New England Telephone, in Waterville and Farmington, for 17 years. Joette received the REM Award in 2004 for her many years of service and dedication to the Humane Society of Waterville.
Joette is survived by her husband of 53 years, Winston; children, Julie and her husband Toshiharu Kaizawa, of Japan, and Jason and his wife Missie, of Albion; grandchildren, James Goodman and fiancé Macy Karl, of Carmel, and Kaylee Marks, of Albion; and great-grandson James William Goodman, of Carmel; her sister Collette Young and Bob Lindsey, of Newburgh; brother Bradley Dickey and Jody, of Hampden, and her brother Brent Dickey and Cindy, of Madison; as well as nieces and nephews.
At Joette's request, there will be no funeral service held.
An online guestbook may be signed, and memories shared at http://www.familyfirstfuneralhomes.com
Arrangements are by Lawry Brothers Funeral & Cremation Care, 107 Main St., Fairfield.
Those wishing to remember Joette in a special way may contribute in her memory by sending donations to Missie (Michelle) Marks who will purchase items for the Humane Society on Joette's rehalf.
At the request of Joette, checks can be written and mailed to Michelle Marks, 9 Marden Shore Rd., Albion, ME 04910.
MICHAEL M. BILODEAU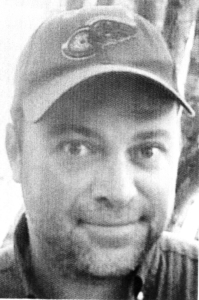 YARMOUTH/WINSLOW – Michael Martin Bilodeau, 38, passed away Monday, August 31, 2020, at Maine Medical Center, in Portland. He was born February 13, 1982, in Waterville, the son of John Roland Bilodeau and Pamela F. (Tiernan) Glass.
He graduated from Winslow High School in 2000. He enjoyed hockey, baseball, and was a big fan of the Red Sox, Patriots and Detroit Red Wings. During his high school career, Michael was a starting goalie for Winslow High School and they won the state class B hockey championship in 2000. He was also first baseman for the baseball team. He loved being a dad.
Michael is survived by his partner, Sheila Hammond, of Yarmouth; daughter, Raven Elana Bilodeau, of Winslow; son, Xavier Michael Bilodeau, of Winslow; brother, Nicholas Bilodeau and partner Jessica Davis, of Haverhill, Massachusetts; sister, Amanda Bilodeau, of Waterville; father, John R. Bilodeau and wife Karen Andrus, of Winslow; mother, Pamela T. Glass and husband Dr. Howard Glass, of Cape Elizabeth; step-brothers, Eben Andrus and partner Ryan Carrigan, of Portland, Tim Andrus and partner Cecily Glowik, of Portland; step-sisters, Elusia Andrus and partner Thomas Creighton, of Dillon, Colorado, Sophia Glass, of Brooklyn, New York, Dana Glass, of Portland; numerous uncles, aunts and cousins.
A memorial service will be held at a later date at the convenience of the family.
In lieu of flowers, a scholarship fund has been established for Raven and Xavier. Please make donations to Raven & Xavier Bilodeau, New Dimensions FCU, 316 Benton Avenue, Winslow, ME 04901.
Arrangements under the direction and care of Dan & Scott's Cremation & Funeral Service, 455 Waterville Road, Skowhegan ME 04976.
CHARLES W. GARLAND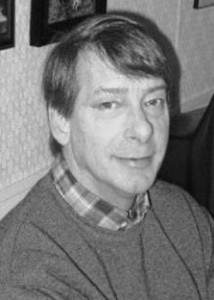 VASSALBORO – Charles "Charlie" William Garland, 60, passed away unexpectedly on Monday, August 31, 2020, in Vassalboro. Charlie was born in Portland to Muriel E. (Harp) Greenleaf and Charles Albert Garland of Freeport, both deceased.
Those who knew him remember Charlie as a gentle soul, loved and respected by family and friends. Besides writing, hobbies, and knowledge which he generously shared, he had an adventurous work life. From the Grand Canyon to Disney World's Back Stage Tours, he enjoyed each day's adventure. In his words, however, his favorite job was as uncle and godfather. He will be missed dearly by all whose lives he touched. He will be missed.
Surviving are his siblings, Priscilla Long, of Thomaston, Patti Heins and husband, Hans, of Powell, Tennessee, Greg Garland, of Vassalboro, Timothy Garland and wife, Denise, of Farmingdale, Laurie Hugh and husband, Sam, of Shreveport, Louisiana; and many nieces, nephews, and cousins.
Visiting hours will be held on Friday, September 11, from 6 to 8 p.m., at Staples Funeral Home, 53 Brunswick Avenue, Gardiner.
A graveside service will be held on Saturday, September 12, at 2 p.m. in the Hallowell Cemetery, Water Street, Hallowell.
Arrangements are in the care of Staples Funeral Home and Cremation Care, 53 Brunswick Avenue, Gardiner.
Condolences, memories, and photos may be shared with the family on the obituary page of the Staples Funeral Home website: http://www.familyfirstfuneralhomes.com.
For Charlie's love of Maggie, in lieu of flowers memorial contributions can be made in his name to the Humane Society Waterville, 100 Webb Rd., Waterville, ME 04901.
LINDA A. ERVING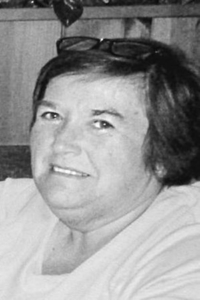 WINDSOR – Linda Ann (Briggs) Erving, 68, of Windsor, passed away on Tuesday, September 1, 2020, following a courageous six-year battle with multiple myeloma. Linda was born in Augusta on September 7, 1951, to the late George Briggs and the late Madeleine (Jean).
She was a 1970 graduate of Cony High School, in Augusta, and very proudly received her associate's degree in Medical Office Assistant from Mid-State College in 2003.
Linda was well known for always having a positive attitude. Her gentle kind nature was apparent to all who knew and loved her. Her love for family and friends knew no bounds. Everyone she cared for became "family" in her eyes.
After being a stay-at-home mom with a daycare in her home in Ashland, Massachusetts, for many years, she enjoyed working outside the home which gave her the opportunity to learn and grow and make new friends. She was employed in Dr. Szela's office, where Linda became a receptionist after earning her degree in 2003.
Linda is survived by her husband of 48 years, Larry Erving, Sr.; her daughter Angela Erving and her fiancé "Cowboy" John Lindsey Sr, of Massachusetts; her sons Larry Erving Jr and his wife Sarah, of Massachusetts, and John Erving and his fiancée Linda Williams, of Maine; eight grandchildren, Shawn and Hannah Busker, Lily and Holly Erving, Tyrah Erving and Lee Cole, and Justin and John Lindsey Jr.; siblings, Pat Briggs and wife Rita, Robert Briggs and wife Donna, Donald Briggs and wife LouAnne, Rusty Briggs and wife Anita, Michael Briggs, and Gail (Briggs) Bragg and husband Robert.
She was predeceased by her sister Laura (Briggs) Hoover, brother Ernest "Butch" Briggs; and both of her parents; and countless nephews, nieces and cousins.
In consideration of the health and safety of friends and family due to the pandemic, there will be a private burial service. A celebration of Linda's life will be held at a later date.
DR. ROBERT P. GOULD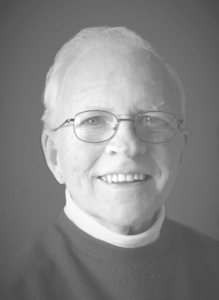 WINSLOW – Dr. Robert P. Gould, 87, of Winslow, died peacefully, on Friday, September 4, 2020, at Oak Grove Center, in Waterville, following a courageous battle with Parkinson's Disease. Robert was born on December 3, 1932, in Philadelphia, Pennsylvania, the son of Mamree P. Fraser and Horace H. Gould.
He lived in Blue Hill from 1935-40 and then to Ellsworth in 1940, and attended Ellsworth High School. He was active in sports and theater and graduated in 1950. He was proud of winning the public speaking contest at the state level in 1949.
After high school Robert served in the United States Air Force from 1951-1955. He also attended the University of Houston and the University of Maine. In 1953 he married Mary Sue Harris and they had three children Robert Harris, Linda Susan and Lisa Ann.
After graduating from Temple University School of Dentistry in 1961, he moved to Skowhegan to open his dental practice which spanned 40 years.
In 1990 he married the love of his life, Nancy Jean Staples. They enjoyed many wonderful years at Moosehead Lake, Boothbay Harbor, playing golf, traveling and making their homes in Skowhegan, Florida, and Winslow.
Robert enjoyed hunting, fishing and golfing with his best friends, Bill Philbrick, Jim Dufour, Mickey Powers and George Cannell, at Lakewood Golf course, in Madison. He was a proud member of Kora Shrine Temple, Masons and the Rotary Club where he served as president in the mid-'70s.
Robert was a member of the Federated Church of Skowhegan and sang in the choir for 26 years. He also served as deacon and held other positions on committees. He had a lifelong passion for singing and loved to sit in with Kay Brown at the Tugboat Inn, in Boothbay Harbor, up until last year at the age of 86. Another fond memory of Boothbay Harbor was playing an extra in the filming of the musical "Carousel" in 1956.
In recent years Robert especially looked forward to monthly luncheons with his family. While at Oak Grove Center, where he lived in his last year, he loved listening to his music through headphones and often shared his favorite tunes with the other residents so they could enjoy it, too. He loved putting jigsaw puzzles together and looked forward to his daily newspaper and crossword puzzle. In his time at Oak Grove he made many friends including many of the Wyeth staff and his "Bingo Buddies".
Robert was predeceased by his parents, his sister, Nancy Stenger, and his son, Robert Harris Gould.
He is survived by his wife Nancy, daughters Linda Nickerson (Richard), of Windham, and Lisa Knightly (John), of Poland; stepchildren Cathy Lovendahl (Anders), of Waterville, Scot Adams (Chris), of Starks, Michael Adams (Lesley), of Norridgewock; grandchildren Benjamin Toppi, Laura Toppi and Kathryn Seymour; step-grandchildren; Mandy Adams, Jason Seymour, Amanda Doyle, Ashley Adams, Nick Adams, Cameron Seymour, Dylan Adams, Arianna and Sarah Nickerson, and Olivia Lovendahl; six step-great-grandchildren; nephew Teddy MacGregor and niece Heidi Potter.
Due to Covid-19 restrictions there will be no visiting hours and there will be a private celebration of life.
In lieu of flowers, donations can be made to Lakewood Theater, PO Box 331, Skowhegan, ME 04976.
Arrangements under the direction and care of Dan & Scott's Cremation & Funeral Service, 445 Waterville Road, Skowhegan, ME 04976.
Responsible journalism is hard work!
It is also expensive!
If you enjoy reading The Town Line and the good news we bring you each week, would you consider a donation to help us continue the work we're doing?
The Town Line is a 501(c)(3) nonprofit private foundation, and all donations are tax deductible under the Internal Revenue Service code.
To help, please visit our online
donation page
or mail a check payable to
The Town Line, PO Box 89, South China, ME 04358
. Your contribution is appreciated!
https://townline.org/wp-content/uploads/2019/07/Town-Line-Website-banner-v3-1030x206.jpg
0
0
Website Editor
https://townline.org/wp-content/uploads/2019/07/Town-Line-Website-banner-v3-1030x206.jpg
Website Editor
2020-09-09 14:49:58
2020-09-09 14:49:58
OBITUARIES for Thursday, September 10, 2020