OBITUARIES from Thursday, January 13, 2022
RICHARD N. HOLT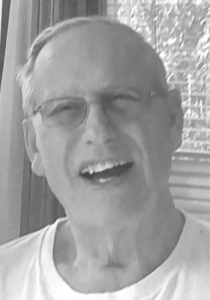 OAKLAND – Richard Nye Holt, 77, of Oakland, passed away, at home, on Wednesday, December 15, 2021. He was born in Hartland on July 20,1944, the son of Everett and Dorothy (Parker) Holt.
Richard grew up in St. Albans and graduated from Maine Central Institute, in Pittsfield. On October 15, 1962, he married the former Patricia Leavitt. They were married for 59 years.
Richard was a family man who enjoyed spending time with his two sons, Russell and Ryan, and eight grandchildren.
Richard worked for many years at Augusta General Hospital as a data processing manager. He then started his own business, Tab of Central Maine, with the help of his two sons and his biscuit buddy, Junior Leavitt, serving customers from Augusta to the Canadian border.
When he wasn't working, he enjoyed spending time outside on projects around the house. He was an active member of the Mid-Maine Chamber of Commerce, in Waterville. He retired in 2017 from Parsifal Corporation, in Waterville. He was also a member and lay speaker for the Methodist Church, in Hallowell, and Oakland.
Richard was predeceased by an infant son, his parents, Everett and Dorothy Holt, brother, Everett Holt Jr. and wife Joanne, a sister, Jean Fortin and husband Chick, and grandson Brandon Sutherland.
He is survived by his wife Patricia; sons Russell and wife Tabitha, and Ryan and wife Tyra; grandsons Rylan, Reed, Reiss, Rogan, Andrew, Raygan, and Jordan and significant other, Katherine.
A celebration of life with a graveside service will be announced at a later date.
Arrangements by Dan and Scott's Cremation Services, in Skowhegan.
Memorial donations may be made to the Alzheimers Association.
ELIZABETH WHITTEN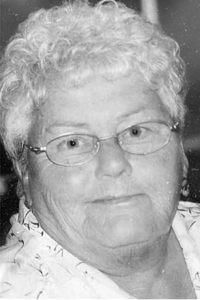 WINSLOW – Elizabeth "Betty" Whitten, 87, passed peacefully at home on Friday, December 17, 2021.
Betty had a love of gardening and most certainly had a green thumb, particularly with roses. She was an avid reader and sports enthusiast, having had a family of athletes in which to follow. Both she and her husband George were affiliated with Waterville High School where they made countless friends and spent many happy days watching sports and connecting to others involved with the school. She even managed to earn the nickname "Cookie Lady," as she loved visiting Creative Minds Daycare at the Tech Center, and treating the children to cookies for each holiday.
She was predeceased by the love of her life and husband, George Whitten, who passed away in 2017.
Betty leaves behind four children, Sandy Siviski and her husband, Robert, of Winslow, Terry Fales and her husband, Charles, of Nantucket, Massachusetts, Richard Whitten, of Waterville, and Steven Whitten and his wife Beth, of Allen, Texas; grandchildren include Amy Siviski-Bolduc and husband Ryan Bolduc, Ryan Siviski, Brooks Paradis and wife Kelly, Sarah Siviski and husband Gavin Webb, Stephanie Whitten and partner Trent Bryson, Stacie Collins and husband Chase Collins, J.T. Whitten, Kaley, and Jake Whitten; great-grandchildren are Emma, Bronek, Jack, Rylie, Dermot, and Harper; younger sister, JoAnn "Kitty" Bryand, of Clinton.
After losing her husband in 2017, the family is grateful she was able to live with her daughter, Sandy, and son-in-law, Bob, for the remainder of her life.
The family will hold a Celebration of Life at a later date.
Arrangements are under the direction and care of Aable Cremation Service.
CHARLIE BOYD
FAIRFIELD – Charlie Boyd, 82, of Fairfield, passed away Saturday, December 18, 2021. He was born August, 3, 1939.
Charlie was in the military for 22 years and retired, December 1979. He furthered his education attending Northern Maine Tech and received his degree in electronics. Charlie and his family moved to Fairfield in 1982 and began working his civilian career in a few various companies before retiring completely.
Charlie was predeceased by his son Robert Johnson of Pearisburg, Virginia; daughter Charla Valenti, of Virginia; three brothers and one sister.
He is survived by his wife of 57 years, Frances; daughters Zona Bell and Thomas, of Leesville, Louisiana, Rosanne Lovley and Roy, of Presque Isle, Roberta Johnson, of Presque Isle; a son Richard and Debra Johnson, of Rustburg, Virginia; several grandchildren and great-grandchildren.
Charlie's resting place will be in the summer of 2022, with his immediate family, at The Veterans Cemetery in Augusta.
RICHARD C. BURGESS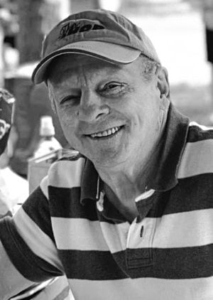 WATERVILLE – Richard C. Burgess, 72, of Waterville, passed away on Wednesday, December 22, 2021, following a battle with COPD. He was born in Waterville on September 14, 1949, to Dick Burgess and Joan Oliver.
He grew up in Waterville and graduated from Waterville High School. He began a boxing career and successfully became a Golden Glove boxer. In the early '90s he got together with Peter Lint and Luc Beaulieu to form a very successful race team (BLB Racing), winning several championships at Unity. There are so many wonderful memories of the 34 car. He was idolized by so many during his boxing and racing career.
He loved being with his family, watching his son Ricky race, and spending a lot of his time with his grandchildren. Rick made many friends throughout his life and many were lifelong friends including Pete Silva, Kenny Lachance, and Skip Conner.
Rick is survived by his wife, Dany; his four children, Ricky Burgess Jr., Kelly Lee and her husband T.J., Laurie Rogers, and Buster Paquet; his grandchildren, Ashton, Alexa, Raegan, Abby, and Hailey; his siblings, Jean Gallant and her husband Bob; and Wayne LaCroix; nieces, nephews, many cousins, his aunt Joyce.
He was predeceased by his sisters, Faith Doucette, and Copey Burgess, his brothers Danny Burgess, Rob Lewis, and his cousin (whom he considered a brother) Butch Burgess.
A celebration of life is being planned for the spring at Unity Raceway. A date and time will be announced in the upcoming months.
CARL E. MORANG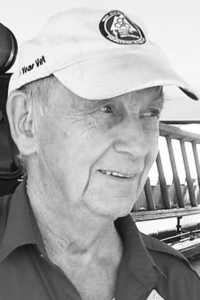 CHELSEA – Carl E. Morang, 83, passed peacefully on Thursday, December 23, 2021, while in hospice care at Togus VA.
Carl was a graduate of Gardiner High School, and went on to serve in the U.S. Air Force over four years as a machine hydraulics and refueling specialist. After returning home to Maine he worked for many years as a sewing machine mechanic and then production machine maintenance supervisor for Health Tex. After Health Tex moved out of state, he went on to great success at L.L. Bean, winning three Bean's Best awards and other commendations for inventing the "Morang 2 Needle" machine for Boat and Tote bags, and a "Floating Work Table" for faster, ergonomic assembly of their dog beds.
He was much appreciated by coworkers becoming highly sought after by stitchers whenever problems arose, and for inventive ergonomic improvements to their work stations.
In Chelsea he was a founding member of the town's volunteer fire department, building fire stations, maintaining fire trucks, training volunteers and, of course, responding to fire calls for 45 years. At home he was a builder and a teacher, sharing his knowledge freely with his sons and others.
As a husband to wife Rae, he worked hard to support his family, sending both sons on to colleges. Stacy went into electrical engineering, Carl directly inspired his son Jason to study engineering and become a mechanical engineer.
Carl was predeceased by his older brother Charlie and wife Fern, his mother Altena and father Linwood.
He is survived by his wife Rae of 56 years; brothers Donald with wife Julie, and Robert with wife Louise; sons Stacy and Jason; grandchildren Ellie, Tim, Makenzie, and Sam; many nephews, nieces and cousins.
Services will be held at the Maine Veterans Memorial Cemetery, at 163 Mount Vernon Road, in Augusta, Maine, on May 18, at 2 p.m.
Arrangements are under the care of Funeral Alternatives 82 Western Ave., Augusta, Me 04330.
In lieu of flowers, donations may be made to Chelsea Fire Department, the Cure Alzheimer's fund or the Dementia Society of America.
CARLTON EVANS JR.
WINDSOR – Carlton "Junior" Evans Jr.,75, of Windsor, passed away Sunday, December 26, 2021, at Mount Saint Joseph's Nursing Home, in Waterville. Junior was born July 12, 1946, in Augusta, to Carlton Evans Sr. and Velma Brown Evans.
He attended school in Windsor and Erskine Academy, in South China. He worked for the State of Maine Highway Dept. and Cives Steel, in Augusta, until he was diagnosed with multiple sclerosis. Junior loved to hunt and shoot, reloading his own shells for many years.
He was predeceased by his parents.
He is survived by his son Scott Evans and his wife Bobbi Jo.; two grandsons, Cole and James; three great-grandchildren, Anna, Ava and Walter; sister Lorraine Turner; and brother-in-law Alan; a niece and a nephew.
A graveside service will be held in the spring.
BRUCE A. PEACE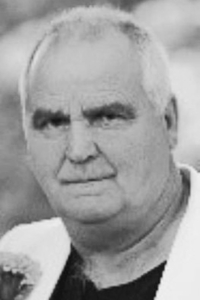 WATERVILLE – Bruce Alfred Peace, 66, passed away Sunday, December 26, 2021, at his home, in Waterville. He was born April 19, 1955 in Waterville, the son of Gordon Ray and Margaret Evangeline (Carey) Peace.
He attended Waterville High School and was employed for many years as a long-haul truck driver. He was a member of the VFW and enjoyed playing pool, cribbage, watching NASCAR, and spending time with family.
Bruce is survived by children, Chris Peace, of Florida, Joey Moulton and wife Janita, and Travis Moulton and wife Lisa, all of Oakland, Tamara Capp and husband Waylon, of Winslow; siblings, Charlene Labrie, of Clinton, Jeanann Hallee, of Waterville, Judy Knauf and husband Donald, of Florida, Raymond Peace; six grandchildren; many nieces, nephews and cousins.
A Celebration of Life was held Sunday, January 9, 2021, at the Forrest J. Paré VFW Post #1285, in Waterville. Interment will take place in the spring of 2022 at the convenience of the family.
Arrangements under the direction and care of Dan & Scott's Cremation & Funeral Service, 445 Waterville Road, Skowhegan ME 04976.
In lieu of flowers, friends wishing, may make donations in Bruce's memory to Truckers Final Mile at http://www.truckersfinalmile.org.
JAMES A. KOULETSIS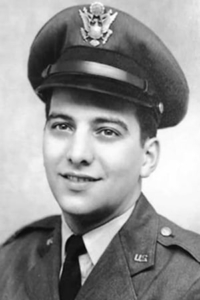 FAIRFIELD – James A. Kouletsis, 90, of Fairfield, passed peacefully in his sleep at home on Sunday, December 26, 2021. He was born October 26, 1931, in Manchester, New Hampshire, to Antonios and Polixena Kouletsis.
He graduated from Central High School in 1949. He went on to get a B.A. from the University of New Hampshire in 1954. He later obtained a Masters in CS from Texas A&M University in 1966.
He joined the U.S. Air Force in 1955 and retired in 1975 as a major after 20 years of service. He then worked 20 years as a systems analyst for Sperry-Unisys, retiring again in 1995.
His love for his family was immeasurable but the kindness and respect he showed everyone made him a unique human being. Jim K, will be missed by many. He saw the best in everyone and every situation.
He is survived by his wife of 65 years, Leena (Saikkonen); his children, Jukka (wife Bonnie), Lisa, Nora (Mehrhoff, husband Charles), Raya, Philip (wife Lisa), and Kimo (wife Evelyn); his grandchildren, Lillian Stiles, husband Ben), Lydia (Strohmeyer, husband Alec), James, Carley (Fahey), Isabelle, Gabriella, Daniella, Nicklaus, Kayla, Mia, Kimo and Alisha; his great-grandchildren, Lena and Emmett.
Last of a great generation he was preceded in death by his brothers Christos and Peter.
JOHN A. GILLIS JR.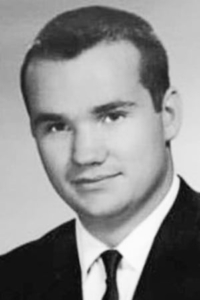 WATERVILLE – John A. Gillis, Jr., 75, of Waterville, passed away on Monday, December 27, 2021, at Sandy River Center, in Farmington. He was born on September 11, 1946, to John A Gillis, Sr and Rita (Guay) Gillis, in Lynn, Massachusetts.
He graduated from Lynn Vocational and Trade School in 1965. He worked at the MBTA and General Electric, in Massachusetts, before moving to Maine where he worked for Uplift, Inc., and MSAD #49. He also served as a volunteer firefighter.
John was a member of Pleasant Street United Methodist Church, in Waterville, and North Conway Rail Association. He was a friend of Bill W where he gained lifelong relationships that he cherished deeply. John was an avid sports fan who loved watching all Boston sports teams and local high school sports, especially his beloved Lawrence Bulldogs. He enjoyed church suppers, attending local civic events and riding a train anywhere it would take him. He also had a great interest in watching the weather and following weather events both locally and nationally.
John is survived by his sons, Sean Gillis, of Waterville, and Lawrence Gillis and his fiancée April Doyon, of Waterville; his daughter, Colleen Valera and her husband Jay Valera, of Gardiner; his sisters Joan Driscoll and Marlene Gillis, both of Marblehead, Massachusetts.
MERLON F. SYLVESTER JR.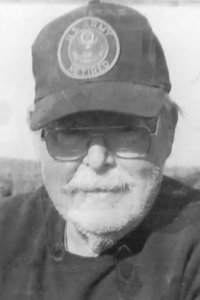 ALBION – Merlon F. "Junior" Sylvester Jr., 73, passed away Tuesday December 28, 2021, at Northern Light Health Emer­gency Dep­artment. Born in Waterville on November 18,1948, he was the son of Merlon F. Sylvester Sr. and Christine (Caron).
He attended Winslow High School. Junior joined the U.S. Army out of high school and served three tours in Vietnam. He retired from the Maine Department of Transportation after 20 years and became a truck driver until he fully retired. He was a volunteer member of the Albion Fire Department for more than 20 years and was a member of the muster team.
He enjoyed driving race cars at Unity Raceway, fly fishing, boating, and camping with his family at Spencer Bay. He loved working on tractors and hunting with his brother, Fred; and more recently, riding his motorcycle with the Red Knights and his close friend Pete. He often took long rides with his sister Jeannette and occasionally got stuck. He could be found many days eating breakfast and socializing at Bee's Diner, in Winslow, with his brother and sister-in-law. He will always be remembered for his sense of humor, his kind heart and for his love for his children and grandchildren.
Junior was predeceased by his father, Merlon and mother, Christine Sylvester; his wife, Naomi (Powell) Sylvester; his sister, Carol White; and his grandson, Merlon F. Sylvester IV.
He is survived by his children, Marji Bouchard and her husband, Richard, Dorothy Violette, Merlon F. (Sonny) Sylvester III and his wife, Tinna; nine grandchildren; and two great-grandchildren; his sisters, Paulette Chapman and her husband, Richard, and Jeannette Tinker and her husband, Everett; his brother, Fred Sylvester and his wife, Danielle; and multiple cousins, nieces, and nephews.
A celebration of life was held Sunday, January 9, 2022, at the MacCrillis-Rousseau VFW Post #8835, in Winslow. Graveside services will be announced at a later date.
Arrangements are in the care of the Lawry Brothers Funeral Home, 107 Main St. Fairfield where memories may be shared, and an online register book signed by visiting http://www.familyfirstfuneralhomes.com.
GARY J. GRANT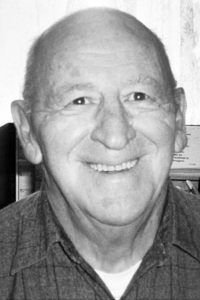 SIDNEY – Gary John Louis Grant 85, passed away at Maine Veterans Hospital, Tuesday, December 28, 2021. Gary was born August 24, 1936.
He attended school in Winslow until he transferred to Waterville High School where he graduated in 1955. Gary immediately joined the United States Air Force receiving an honorable discharge after 14 years of service. He was stationed at bases in New York, Texas and Germany as a computer programmer. Gary met his first wife and had his only child Cindy while in Germany. Gary returned to the states working for various companies as a computer programmer specializing in corporate payroll.
On November 24, 1979, Gary married Constance Girard Bradley and his second daughter Sally joined the family. They resided in Winslow, then moved to Messalonskee Lake, in Oakland, which became a place of family gatherings for family and friends. They later moved from lake life to their current home in Sidney.
Gary was a talented woodworker, artist, fisherman and guitar player. Gary gifted many of his family, friends and kids with his artistic wood carvings. His last project being an oil truck toy donated for a boy at The Home for Little Wanderers, in Waterville, for Christmas. Donating toys to children in need was a passion that brought Gary great joy. Gary was also a guitar player and his brother Lewis a harmonica player, for many years they enjoyed entertaining at many family and friend gatherings. Gary loved entertaining and telling a good joke, and always had a new one to tell. He also enjoyed a good joke shared by others.
Gary was a past member of several snowmobile clubs. He was also a member of American Legion Post #51, in Oakland, where he was Post Commander from 2017-2020, an Honor Guard for 10 years and Sgt. of Arms from 2020-2021.
Gary was predeceased by his father, Earl Grant, his mother, Florida Dumont, his daughter Cindy Johnson, and his brothers, Glenn Dumont and William Grant.
His is survived by his wife, Connie of 42 years; his stepdaughter Sally Chaffin; brother Lewis Pelletier and wife Diana, of Skowhegan; sister Karen Atkinson and husband Ronald, of Jacksonville, Florida; brother Stephen Dumont and wife Theresa of Jacksonville, Florida; sister Camilla Grant, of Winslow, and sister, Lea Grant Veilleux and husband Steve, of Winslow; four grandchildren, Kalista Chaffin, Johnathan Johnson, Jennifer Johnson; 13 great-grandchildren; and two great-great-grandchildren; many nieces and nephews and his only God child, Gretchen Stango, of Sacramento, California.
Services at The Maine Veterans Cemetery, in Augusta, will be announced at a later date.
JOSEPH L. FOURNIER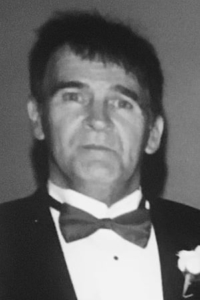 FAIRFIELD – Joseph Louis Fournier, 78, of Fairfield, passed away peacefully on Wednes­day, December 29, 2021. Joe was born on January 11, 1943, in Wa­ter­ville.
He earned a diploma from Connecticut Department of Education in 1971. Joe served as a military police officer in the U.S. Air Force from 1960 – 1964, and worked as a construction foreman and iron worker as a member of the Iron Workers Local No. 7, in Clinton.
Joe was a very compassionate man who loved his family dearly. Joe enjoyed attending his grandchildren's sporting events, cooking, and watching the History Channel. Joe was a member of the National Rifle Association and shared his passion for hunting and fishing and the love for the outdoors with his children and grandchildren, and the love of his life Patricia.
He was predeceased by his mother, Armande Duguay Burgess, his father, Charles H. Burgess; his companion Patricia L Graf; and his siblings, Theresa Hawkins, Juliette Whitney, John Fournier, Carl Denis, and Arsene Denis.
Joe is survived by his children, Kathleen Lewis, Jennifer and close friend Scott Bouchard, Juanita and Dean Paine; grandchildren, Chelsey Fortin-Trimble, Brittney Fortin, Ashley Guptill, Bryant Higgins, Alyssa Bennett, Megan Bouchard, Jia Kao, Jacolby Paine; his siblings, Sheila Day, and Robert and Pat Denis; several nieces and nephews;
Family and friends will gather for a committal service with military honor at the Maine Veterans Memorial Cemetery, 163 Mount Vernon Road, Augusta, on Monday, June 6, at 2 p.m. A celebration of life will follow in Waterville.
Arrangements are under the direction and care of Aable Cremation Service, Waterville.
REBECCA S. FITTS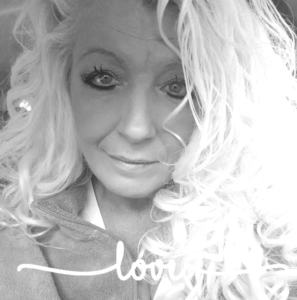 Rebecca 'Becky' Stanley Fitts, 51, passed away on Wednesday, December 29, 2021. Rebecca was born on October 1, 1970.
She had a love for animals. Her primary job and time spent was with Good-Will Hinckley School, Fairfield, as a Direct Care worker.
Becky attended Temple Academy, in Waterville, and graduated in 1988. She went on to graduate from Hesser College, in New Hampshire, with an associates degree, in 1990. She grew up in Pittsfield. Rebecca took pride in those she was closest with, and was such a passionate soul in everything she did, whether it be work, relationships, or beliefs.
She was preceded in death by her father, Wallace E. Stanley, and her grandmother Linnie Plissey Jordan.
Rebecca is survived by her daughter and granddaughter, Samantha and Ella, respectively; her mother Edna Stanley; and her sister, Debbie Tibbs.
Visiting Hours will be held on Friday, January 14, from 5-7 p.m., at Veilleux and Redington Funeral Home, 8 Elm Street, in Waterville.
A memorial gathering and celebration of life will be held at Centerpoint Church, on West River Road, in Waterville, on Saturday, January 15, at 1 p.m. Visit www.Veilleuxfuneral Home.com to share your memories and condolences.
DEBORAH S. VERZONI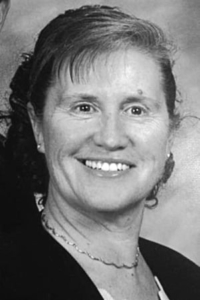 WINSLOW – Deborah Sharon ( Brooks ) Verzoni 74, passed away after a brief illness on Friday, December 31, 2021, at Maine­General Medical Center, in Augusta. Deborah was born on November 27, 1947, the daughter of Foster E. & Kathleen A. (Parker) Brooks Sr.
She graduated from Maine Central Institute, in Pittsfield, class of 1965. She also attended Massage Therapy School, and became a massage therapist working out of her home which she enjoyed so much. She also worked for many years at LaVerdiere's Drug Store, and K-Mart, both in Waterville, in the card department, she was known to many as "The Card Lady".
She was currently retired and loved to travel for weeks at a time in the spring and fall with her husband and soulmate David. Deborah is a long time member of the Winslow Baptist Church, she was always very friendly, sociable and had many dear friends.
She is survived by her husband of 31 years, David Verzoni; son Lance Labreck and wife Daryl Jane Cooper, of Rancho Cordova, California; her daughter Laura Labreck, of Winslow; two stepdaughters, Kara Damon, of South Portland, and Kim Watson and her husband Mark, of Winslow; her grandchildren, Tashia, Taylor, Chase, Madison and Carson; and a new great-granddaughter Parker Rose; two brothers, Foster E. Brooks Jr. and his wife Jackie, of Herland, Danny L. Brooks, of Burnham, and friend Frances; two sisters Phyllis M. Braley and husband Tom, of Dexter, and Wendy Brooks, of Pittsfield; two sister-in- law, Ruth Tibbetts, of Cape Cod, Massachusetts, and Jeanne Brooks, of Hartland; several aunts, and cousins.
Deborah was predeceased by her parents and three brothers, Sherwood and Dale Brooks, and Larry Tibbetts.
A celebration of life will be held on Saturday, January 15, at 1 p.m., at the Winslow Baptist Church. Committal will be held at the VA Cemetery, in Augusta, in the spring.
ROBERT W. POTTLE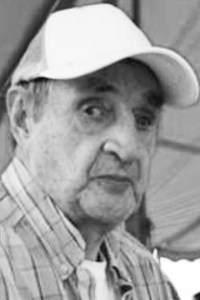 PALERMO – Robert Walter Pottle, 86, of Palermo, passed away on Thursday, December 30, 2021, in Waterville. Robert was born in Palermo on June 2, 1935, the son of Robert G. and Esther (Reed) Pottle.
He attended Erskine Academy, in South China, and worked for the family firewood business and in the blueberry fields for Medomak Canning Co.
Robert enjoyed life. He was happy to visit with his neighbors, to sit with his cat, or to watch the turkeys on his lawn. Never one to complain, his carefree attitude could be summed up in one of his quotes, "Just forget about it!"
Whether sitting at his kitchen table, taking a ride to the coast, or treating someone to a meal at the diner, Robert was a storyteller. He loved to tell stories about growing up in north Palermo. Complete with sound effects, these stories were told with humor and excitement and the occasional table slap! He told about his brothers' shenanigans while attending the one-room schoolhouse, about the early winter mornings hauling firewood out of the woods with workhorses, and about his time burning blueberry fields and working on his parents' blueberry crew. His memory for names, places, and details was unmatched as he shared stories about his experiences and about his community throughout the years. When he wasn't telling a story, Robert loved to read stories. He read the newspaper from cover to cover each day and was fascinated by local events.
He was predeceased by his parents and two brothers, Gerald, and Norman Pottle.
He is survived by his brother Neal Pottle and wife Theresa, sister-in-law Yvonne, and many nieces and nephews.
A celebration of life will be announced at a later date. A burial at Smith Cemetery, in Palermo, will be held in the Spring.
Arrangements are in the care of the Lawry Brothers Funeral Home, 107 Main St. Fairfield where memories may be shared, and an online register book signed by visiting http://www.familyfirstfuneralhomes.com
PHILIP BOURGOIN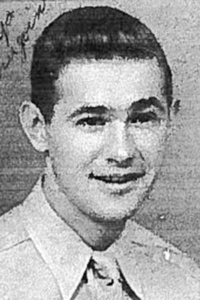 WATERVILLE – Philip Bourgoin, 100, died at Woodlands Senior Living, of Waterville, on Friday, December 31, 2021. He was born in West Enfield on December 14, 1921, the son of Joseph and Edith (Caron, Pelletier) Bourgoin.
Philip was an U.S. Army veteran of World War II, stationed at the Panama Canal as a Technician 5th class, in the 4th Coastal Artillery Group.
He was a member of the Bourque-Lanigan Post #5 American Legion, in Waterville, and the MacCrillis-Rousseau Veterans of Foreign War Post #8835, in Winslow.
When Philip returned from the war in November 1945, he was employed at the Wyandotte-Woosted Mill, in Waterville, until he left to manage the ESSO gas station on the Augusta Road, in Winslow.
He had a great love for fishing and hunting which he shared on many occasions with friends and especially with his nephew, Edward "Junior" Frappier, who passed away in November 2019. Both were great fishermen and hunters.
Philip was a very proud man who always had a great heart for people.
He was predeceased by his brother, Francis Bourgoin, his sister, Pearl Hachey, his half-sister Louise Carrigan, and half-brother, Henry Pelletier
Philip is survived by his sister, Lucille (Bourgoin) Waraskevich, of Waterville; along with his nieces Lois Kinman, Carol Paradis, Darlene Ames, Susan, Donna and Simone; and nephew, Anthony Waraskevich.
There will be no public visitation. A Christian committal service will be held in the spring at the Maine Veterans Memorial Cemetery, Augusta.
Arrangements are under the direction and care of Gallant Funeral Home, 10 Elm St. Waterville.
An online guestbook may be signed, condolences and memories shared at http://www.gallantfh.com
Donations in Philip's honor may be made to the Servants of the Blessed Sacrament, 101 Silver St., Waterville ME 04901.
MYRTLE A. WOLMAN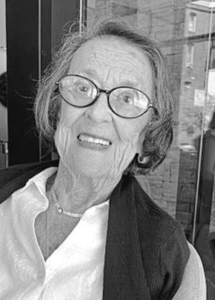 WATERVILLE – Myrtle Arnovitz "Myrt" Wolman, 96, passed away at her home on Thursday, December 30, 2021. She was born in Sharon, Pennsylvania, on July 10, 1925, the daughter of Eva and William Arnovitz.
Myrt met Gordon at an Army picnic when he was stationed in Pennsylvania. After the war, they married and settled in Waterville. She was quickly welcomed by his large family and won over many relatives and friends with her outgoing demeanor and zest for socializing and entertaining. She became a leader in the community and joined many organizations and clubs, including the League of Women Voters, Educational Club, and the Historical Society, and she was a "Pink Lady" volunteer at Thayer Hospital, in Waterville.
Beth Israel Synagogue, which was founded in part by the Wolman family, became an integral part of her life. She was on the synagogue board and served as president of the three women's organizations, Sisterhood, B'nai Brith, and Hadassah. She continued this commitment well into her later years and participated in holiday observances and social functions there.
Myrt created a special bond with people of all ages, ensuring that she inquire about their families and their well-being. A conversationalist extraordinaire, she was never at a loss for words! She had an open-door policy at her home and all who entered knew there would always be treats of some kind when they visited. She felt that her long life was due to being essentially happy, and that happiness came from the extensive network of ongoing interactions within her social circle. This continued until the day she passed.
Myrt was a member of the Waterville Country Club and an active golfer for many years, winning the President's Cup one summer, to her surprise! She also took up skiing as a young adult and spent several winters on the slopes of Sugarloaf Mountain. Many summers were spent at her nearby camp on Great Pond.
Myrt had a stellar business mind and she had an appreciation for fine gifts. In the lower level of her home, she created "Myrt Wolman…specialty items," a shop for specialized gift items, personalized stationery and invitations. Through word of mouth advertising, she developed a large following of customers who relied on her to recommend unusual and hard to find treasures. Myrt took the experience of owning her own business to work in the housewares and invitation department at Sterns Department Store, in Waterville.
She became the family historian by choice, eventually becoming the matriarch of the family. She will be remembered for her quick wit, keen intelligence (a nightly Jeopardy watcher for years), inclusive nature of everyone, surprisingly unsolicited joke telling and humor, high expectations that encouraged respect, and her love of family and community.
She was predeceased by her husband of 67 years, Gordon, her son, Alan, and her son-in-law, Stuart Merle.
She is survived by her daughter, Gale Ann Merle; her son, Larry, and his wife, Nilda; grandchildren Jeremy and Jessica Merle, Andrew and Martha Merle, and Sarah Wolman; great-grandchildren Taylor, Bennett and Violet Merle.
A family graveside funeral was held due to Covid restrictions.
In lieu of flowers, donations in her memory may be made to Beth Israel Congregation, 291 Main Street, Waterville, ME 04901, (bethisraelwaterville.org),the Waterville Historical Society, 62 Silver Street, Waterville, ME 04901 (watervillehistoricalsociety.org) or the charity of your choice.
SANDRA J. OTIS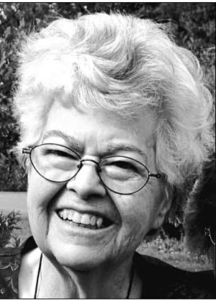 FAIRFIELD – Sandra J. Otis, 79, passed away at home Friday, December 31, 2021. She was born on the family farm in Larone, December 12, 1942, the youngest daughter of Arnold and Sadie (Hunter) Larsen.
Sandra graduated from Lawrence High School, in Fairfield, class of 1960. She worked over the years at Arbor Acres, New England Telephone Company, Ambassador Card Company, and KVCAP. She was a member of the Church of the Nazarene and in her younger years taught Sunday School and served as Sunday School Superintendent.
Sandra loved all genres of music, including attending Bill Gaither and Danny O'Donnell concerts. She enjoyed bird watching, gardening, fishing, canoeing and hunting. She also instilled the love of the outdoors taking her children camping to Mount Katahdin. Enjoying the view from Pemaquid Point, Mount Battie and Smalls Falls were also special times with her children and grandchildren.
Through the years Sandra enjoyed memorable travels with her sisters, special friends, and granddaughters. Her granddaughters can giggle now about huddling in the bathroom during a tornado in North Carolina. Whether traveling the U.S., Canada or Aruba, Sandra was always ready to return home to Larone after a few days.
Sandra strived to 'live her dash' until her declining health three years ago.
She was predeceased by her parents; her siblings Richard, Wilton, Barbara; her former husband James; her son Peter; and her in-laws. Bill and Ruth Otis.
Sandra is survived by her daughter Brenda and her husband Andrew Adams; her son Darby and his wife Sherie (Marcia) Otis; her granddaughters Ashley Bellows and her partner Bill James, Erica and her husband Shane George, Ashley and her husband Clint Greenleaf, Danielle Otis and her fiancé Kyle Leclair, and Kaela Otis and her partner Lj French; great-grandchildren Parker and Kylie Bellows, Austin Rae Lacroix, Haeley and Tessa Ratner, and Sailer Otis; her siblings Audrey (Larsen) Thibodeau, Joe and his wife Mabel (Dickinson) Larsen; sister-in-law Melba (Mahoney) Larsen, and brothers-in-law Sam and his wife Brenda (Mullen) Otis, Dan and his wife Diane (Smith) Otis, and many nieces and nephews.
Per Sandra's wishes there will be no funeral. A private burial will take place at a later date.
CYNTHIA L. STILLINGS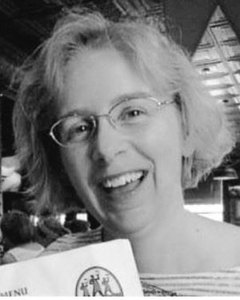 WATERVILLE – Cynthia L. Stillings, 58, of Waterville and Jefferson, passed away on Saturday, January 1, 2022, in Jefferson, following a four-year battle with metastatic HER2+ breast cancer. Born in Wells on August 9, 1963, she was the daughter of Robert L. and Lois E. (Hussey) Stillings.
Cynthia grew up in Waldoboro, attended Medomak Valley High School and received a bachelor of science degree from the University of Maine, Orono (1985). She worked in banking for 34 years.
Cyndi's interests included sewing, quilting, gardening, camping, hiking, swimming, whitewater rafting, traveling to Canada, a love of animals, especially cats.
Cyndi was a generous, caring, and good-natured person who spread happiness and positive energy to those around her even while battling terminal cancer. She never complained about the pain or discomfort she had to endure from the disease and its treatment.
Cynthia was predeceased by her father, Robert L. and sister Paula.
She is survived by her companion, Eric J. Lund, of Jefferson; her mother Lois, of Berwick; sisters Catheryn (Cliff) Schweiger, of Berwick, Amilyn Stillings, of Vassalboro, Tina (Bill) Jarvis, of Jackman, Stacy Stillings, of Berwick, Leslie Stillings, of South Berwick, Melissa Stillings (Jeff Lemont), of Sabattus; nine nieces and nephews.
Services will be announced at a later date.
Hall's of Waldoboro has care of the arrangements. To extend online condolences visit http://www.hallfuneralhomes.com.
JOHN A. McDONALD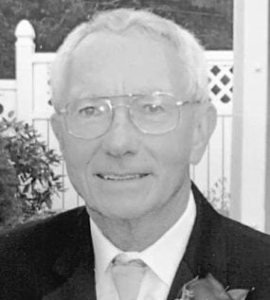 WINSLOW – John Angus McDonald, 80, of Winslow, passed away peacefully on Wednesday, January 5, 2022. John was born in Gardiner on July 2, 1941 to John and Madeline McDonald.
John graduated as class president from Gardiner High School in 1959, where he was captain of the Gardiner football team and a member of the National Honor Society. From a young age John developed a love of sports that would follow him throughout his life.
After high school John continued on to Colby College, in Waterville. He always lit up when talking about his time at Colby, and as president of the Phi Delta Theta fraternity. After graduating from Colby, John left Maine for the first time as he pursued his MBA at Rutgers University, in New Brunswick, New Jersey.
John had never lived outside of Maine, but grew to love the city, especially Manhattan. After graduating from Rutgers, John joined the National Guard and returned to Maine. After completing active-duty training John moved to Boston with his best friend. He loved living in Boston where he could watch his beloved Boston Red Sox games in person. After living in Boston for six years he was offered his dream job as the CFO of LaVerdiere's Drug Stores, in Winslow. John spent 25 years as CFO before retiring.
In 1979 John married Gayle, the love of his life. Together they had a house built in Winslow, and a year later their daughter, Miah, was born. John also became a stepfather to Gayle's son, Ryan.
John loved being active. In the winter, John spent his weekends at his cabin at Sugarloaf Mountain. In the summer John enjoyed his time on Snow Pond, where he loved to take friends boating, tubing and waterskiing. His passion for sports continued in his adult years. He loved playing tennis and golf.
In 1998 John and Gayle purchased a home in Naples, Florida. For many years they were able to enjoy their winters in Naples where he was a Red Sox season ticket holder, and their summers in Maine which allowed him to attend his grandson's sporting events.
John will be remembered for his kind and generous spirit, his willingness to help anyone at any time. He lived his life with the highest integrity. One of the phrases he lived by was, "you can never have enough friends," which lead to a life full of wonderful friendships.
John is survived by his wife, Gayle, of 42 years; his daughter, Miah, husband Matt Marquis and grandson, Jaxson of Goffstown, New Hampshire; his stepson, Ryan Rodrigue, wife Julie of Morrill, and granddaughter Jazmine Rodrigue, of Waterville; sister-in-law, Glenna and Larry Bartlett, of Washington; and nieces Kim Austin and Missy Pease.
A memorial celebration will be held next summer. In lieu of flowers donations can be made to https://www.hvwa.org/
Responsible journalism is hard work!
It is also expensive!
If you enjoy reading The Town Line and the good news we bring you each week, would you consider a donation to help us continue the work we're doing?
The Town Line is a 501(c)(3) nonprofit private foundation, and all donations are tax deductible under the Internal Revenue Service code.
To help, please visit our online
donation page
or mail a check payable to
The Town Line, PO Box 89, South China, ME 04358
. Your contribution is appreciated!
https://townline.org/wp-content/uploads/2016/06/TownLineBanner.jpg
0
0
Website Editor
https://townline.org/wp-content/uploads/2016/06/TownLineBanner.jpg
Website Editor
2022-01-12 13:51:42
2022-01-12 13:51:42
OBITUARIES from Thursday, January 13, 2022