JOAN BOUCHARD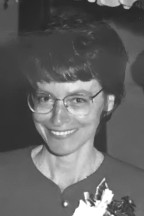 WATERVILLE – Joan Bouchard, 71, passed away December 1, 2017 at her home in Waterville. She was born November 25, 1946 in St Francis, the daughter of Alphonse and Mary (Hutchison) Bouchard.
She was educated in the schools of Waterville and graduated from Waterville Senior High School, class of 1965, and later, was employed there as the registrar. Joan also worked for HealthReach. She enjoyed reading, attending grandchildren's sporting and extra-curricular activities, and playing cards.
Joan is survived by her daughter, Nicole Veilleux and husband Bill, of Waterville; three grandsons, Ryan Veilleux and partner Kendra Johnson, of Waterville, Devyn Veilleux, of Waterville, and Travis Veilleux and wife Stephanie, of Unity; granddaughter, Jayde Couturier and husband Garret, of
Winslow; siblings, Anita White, Vivian Fotter and husband Robert, Dick Bouchard and wife Mary, Jeanette DeBlois, George Bouchard, Patricia Murphy and husband David, Theresa Bouchard; sister-in-law, Maxine Bouchard; aunts, Marie Hutchison and Dolores Hutchison; special niece, Trina Nickerson and husband Frank; special nephew, Ken Deschaine; many other nieces, nephews, cousins, and friends. She was predeceased by her parents; brothers, Ben and wife Faye, Reggie, John and wife Marie; twin sister, Jo Bouchard; brother-in-law, George White; sister-in-law, Donna Bouchard.
A Celebration of Life will be held Saturday, January 20, 2018 from 1 to 3 p.m., at the Fairfield Community Center, Water Street, Fairfield.
Memorial donations may be made to MaineGeneral Health, Office of Philanthropy, PO Box 828, Waterville,ME 04903-0828, to benefit Hospice.
Arrangements under the direction and care of Dan & Scott's Cremation & Funeral Service, 445 Waterville Road, Skowhegan, ME 04976.
DONALD F. FROST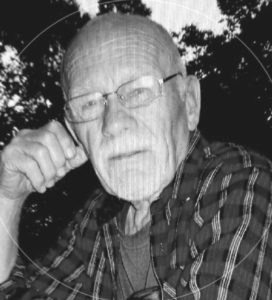 SOUTH CHINA – Donald F. Frost, 85, of South China, and Lakeland, Florida, passed away suddenly December 5, 2017, at a Florida hospital. Donald was born June 29, 1932 to Austin and Mabel (Hecker) Frost, the youngest of their three sons.
Donald grew up on "the farm" on the Old Eastport Road, in Perry. The family had a dairy farm and grew much of their own food – this contributed to his dedication to hard work, enjoyment of gardening, and the importance of love of family.
Donald attended grammar school at Warren Hall, known locally as The Brick School, in Perry. After graduating from Shead Memorial High School, in Eastport, he enlisted in the U.S. Army in 1953. He served as an Artillery Radar Operator (SP-3) stationed in Korea. Donald liked to share that the day he arrived in Korea was the same day the Korean Peace Treaty was signed. Donald was honorably discharged in 1955. He was a member of the Ronco-Goodall American Legion Post #126, in Vassalboro. After returning home and the birth of his son, Dolph W. Frost, he began his career as a lineman for The New England Telephone Company. He retired in 1992.
In 1975, Donald found and married the former Shirley A. (Lee) Hopkins. With the marriage came the addition of three step- children; Brenda, Deborah, and Jeffrey. Donald and Shirley took over her father's greenhouse which they continued for years, until they discovered an enjoyment of RVing and traveling and became real Snowbirds – wintering in the southern states. They enjoyed and were very active in square-dancing, not only enjoying the dance but the costumes as well. After Shirley's passing, Donald continued to winter in Lakeland, Florida.
Donald was predeceased by his wife Shirley Frost; his parents Austin and Mabel Frost; his son Dolph Frost; his in-laws Thomas and Thelma Lee; his brother Herbert S. Frost; his nephew Austin Frost; his two sisters-in-law Elizabeth Frost and Catherine Frost; his great-nephew Nathan Frost; his son-in-law Edward Moody; and numerous other friends and family.
Surviving are his brother, Kenneth Frost, of North Vassalboro; his daughters, Brenda French and her husband Tony, of South China; Deborah Moody, of Augusta; his son, Jeffrey Hopkins and his wife Rebecca, of Vassalboro; granddaughter Jaimie Spaulding and her husband Jesse, of Groton, Massachusetts; grandsons Nicholas French of South China; Alex Hopkins and his partner Katie Gerow, of Waterville; and Michael Moody, of Augusta; his great-grandson Jack Jeffrey Hopkins, of Waterville; and a number of nieces and nephews.
A private service will be held at a later date at the Maine Veterans Memorial Cemetery, 163 Mount Vernon Road, Augusta, Maine.
Memorial donations may be made to St. Jude's Children's Research Hospital, P O Box 1000, Dept. 142, Memphis TN 38148-0142.
GLORIA M. GILBERT
WINSLOW––Gloria M. Gilbert, 85, of Winslow, passed away at her home early Monday morning, December 4, 2017, following a long battle with cancer.
She was born in Waterville, the youngest daughter of arthur and Eldora Brillard, graduated from Winslow High School with honors, and worked at J.C. Penney for many years.
She was preceded in death by her husband Bernard; and her siblings, Eugene Brillard, Lucille Morrissette, and Beatrice Paradis.
Gloria is survived by her three children, Gail Oviatt, of Durham, North Carolina, Gary Gilbert, of Winslow, and Gwen Yueh, of Durham, North Carolina; as well as her son-in-law Alan Yueh; and four grandchildren Asher, Hannah, Joshua, and Caleb.
Memorial donations may be made to www.komen.org, to support metastatic breast cancer research.
BETTS KIRALIS
EAST VASSALBORO –– Elizabeth Burt Shanesy Kiralis, 93, died Wednesday, December 6, 2017, following a long period of declining health. Born on March 3, 1924, and raised in Evanston, Illinois, she was the third child of Ralph D. Shanesy and Hazel Sue Markley.
Betts graduated from Evanston Township High School and, having developed a great fondness for the Northeast through childhood summers in Vermont's Lamoille River Valley, decided to go college at St. Lawrence University, in Canton, New York. She was an outstanding student in chemistry and Latin. During World War II she met her husband-to-be, Karl Kiralis, when his officer-training group came to St. Lawrence.
Betts lived for almost two decades as a faculty wife, editing and typing her English professor husband, dissertation, entertaining his colleagues, and raising their three children. When they divorced in 1965, she and the children moved to East Vassalboro and bought a charming Greek Revival house, where she lived for the rest of her life.
The people of Vassalboro welcomed Betts and the ethos of small-town Central Maine made her feel very much at home. She did countless hours of volunteer work for the Vassalboro Library, and helped and drove elderly neighbors until she herself had to stop driving. Betts worked first as a secretary at Colby College, in Waterville, then became an administrator once the college was willing to hire women for those positions. Betts became happiest upon her retirement from Colby at 62, when she could do more volunteer work and had ample time to ride her beloved bicycle,
Encouraged by her son, Jeff, Betts began serious cycling in middle age. Soon she was riding long distances, the circuit of China Lake being one of her favorite rides, and for many years she commuted to and from Colby on her bicycle whenever the weather permitted. She had two knee replacements so that she could continue to cycle well into her 80's.
Betts was an accomplished pianist and started playing duets with a friend in East Vassalboro. That evolved into a two-piano eight-hand group that endures to this day. Betts loved to read, and was passionate about good grammar and careful usage. People enjoyed her well-informed, lively, and quirky conversation along with her sunny disposition and empathetic personality. She also enjoyed comedy, concerts, knitting, gardening, and being out doors in any form.
Betts was predeceased by her brother, Jim; sister, Suzanne Fisher; cousin, Betty Wheeler; son, Chop (Karl Jr.); and grandson, Ezra Shipman.
She is survived by her daughter, Susan Kiralis, and her husband David Shipman, of China; son, Jeff Kiralis, of Thetford, Vermont; grandchildren, Johanna Shipman, of Brooklyn, New York, Susan Kiralis Vernon and Elizabeth Kiralis, both of North Vassalboro; and Karl Kiralis, of Belize; great-grandchildren, Jacob, Timothy, and Leela; cousin, Ruth Wheeler, of Evanston, Illinois; a niece and four nephews.
RAYMOND J. RENY
WINSLOW –– Raymond "Tune" Reny, 95, passed away at home on Thursday, December 7, 2017.
He was a hardworking farmer all his life––as a boy working the family farm on the Augusta Road until his last years on Maillet Street.
His love of gardening and building things was evident to all who knew him.
He was generous to a fault, giving most of what he grew to anyone who asked or needed a helping hand and always built something for the St. John School silent auction at the Christmas Fair, as well as all he could do for the nuns at the Blessed Sacrament Fair.
Raymond started her working career on the family farm, then went into the Navy froom 1945-1946. During his time in the Navy, he was stationed in the Pacific Theater during World War II as a Seabee.
Upon returning home from the Navy, he Married Pat in 1947.
Ray worked several jobs in the Winslow area, besides the farm, until he landed the job at Maine Central Railroad. After many years of selling vegetables, mowing lawns and being a jack-of-all-trades to all who knew him, Raymond retired from the railroad in 1983 and decided to try out the snowbird thing.
With his brother, Joe, in Florida, Ray started going south in the winter and continued his warm winters in the south with Pat for 20 years, until the spring of 2003: they had had enough and wanted to move back to Winslow, which they did and settled on 3 Maillet Street, close to St John Church, a fact very important to Raymond.
Raymond is survived by his wife of 70 years, Patricia; his son, Edward Reny, and wife Beth; five daughters: Elizabeth Heavener and husband William, Paula Young and husband Terryl, Carolyn LeClair and husband Jerome, Rebecca Theriault and husband Gregory, and Lisa Lachance and husband Frank; and many grandchildren: Lance, Jeanine, Lonnie, Deanna, Deidre, Jennifer, Jason, Julie, Hanna, Timothy, Renee, Matthew, Chris and Cody; and his sister, Muriel Grenier.
He was predeceased by his brothers, Leonard, Fern, Roland, Gerard, and Norman Reny; and sisters, Theresa Ferran, Cecile Lemieux, Antoinette Caron and Marjorie Couture.
Memorial donations can be made to St. John Regional Catholic School, 15 S. Garand Street, Winslow ME 04901, or one of your choice.
DOUGLAS P. MATTHIEU
FAIRFIELD –– Douglas P. Matthieu passed away at his home on Thursday, December 7, 2017, following a 35-year battle with cancer. He was born in Waterville, on May 31, 1946, the son of Gerald and Louise (Proulx) Matthieu.
He spent his early life in Madison, where he graduated from Madison High School in
1964.
Doug had an incredible work ethic, established early while working with his father at their family-owned Western Auto Store in downtown Madison. While he worked numerous jobs throughout his life and in between his illnesses, he spent the last part of his working career at Keyes Fibre Company and Huhtamaki as a security supervisor.
Doug had so many loves, talents, and hobbies. He was an avid hunter and fisherman, and enjoyed sharing a canoe, sitting in an ice shack, or trudging through the bogs with his son and many friends––especially since he often came away with the biggest fish and the most humorous story. He was an excellent high school athlete and he used his talents to become a well-loved coach in Fairfield's PAL football league, sharing his love and knowledge of the game and lining many neighborhood mantels with championship trophies. During this time, he also shaped his son's love for the game, helping to carve him into a record-breaking high school and college running back––something that gave him such immense pride and joy.
Doug could master a grill like no other and brought his family together for the best chicken BBQs and holidays, often entertaining his grandchildren with hilarious songs, bird whistles, and his quick wit. In most recent years, he enjoyed summers in Newport on the pond, kicking up the camp dust with his friends and his family, and feeding the hummingbirds while sitting on the deck with the love of his life, Alma, and third in command, his little dachshund, Sophie.
He is survived by his wife of 52 years, Alma; daughter Stacie and her former husband Tim; son Kirk and daughter-in-law Cathy; and his six grandchildren: Madison, Miller, Jackson, Reese, Gavin, and Clay; brother Arthur Matthieu; brothers-in-law Kenny and Russel, and his nieces and nephews.
An online guestbook may be signed and memories shared at www.lawrybrothers.com.
In lieu of flowers, please consider making a donation to the charity of your choice in Doug's name.
ALICE M. YORK
WINDSOR––Alice M. York, 66, died Sunday, December 10, 2017, in Augusta, following a courageous battle with cancer. Alice was born in Rockland on April 9, 1951.
She enjoyed crocheting, crafts, reading, and especially spending time with her family.
She was predeceased by her husband, Ellsworth York; and her parents, Harry Roscoe and Eva Shaw.
She is survived by her daughter, Althea Snowman and her husband Arthur, of Windsor; her stepson, Ellsworth Hanscom, of Windsor; grandchildren, Jeremy Snowman, of Windsor, and Sarah Snowman and partner Lake Bellavance, of Yarmouth; brother, Tim Roscoe and wife Tammy, of Augusta; and a niece, Linda Moon and husband Larry, of Guilford.
It was Alice's wish that memorial donations be made to the Maine Cancer Foundation.
STEPHEN P. ST. PETER
WINSLOW –– Stephen P. St. Peter, 64, died Sunday, December 10, 2017, at his residence. He was born in Waterville the son of Robert and Constance (Duperry) St. Peter.
He was educated in local schools and was a graduate of Waterville High School. He was employed for many years as a mill laborer at Huhtamaki, in Waterville.
He enjoyed playing golf with friends and was given the nickname "Stoke." He loved watching his grandsons play sports.
He was predeceased by a brother in infancy, Danny St. Peter.
He is survived by his two sons, Chris St. Peter and wife Jennifer, of Vancouver, Washington, and Scott St. Peter, of Bangor; two daughters, Holly St. Peter, of Winslow, and Megan Oliver, of Benton; two brothers, Richard St. Peter and David St. Peter; and ll grandchildren; and several nieces and nephews.
Memorial donations may be made to the Waterville Area Humane Society, 100 Webb Road, Waterville ME 04901.
LAURIE A. VIGUE
WINSLOW––Laurie Ann Vigue, 62, of Winslow passed away unexpectedly while at work on Tuesday, December 12, 2017, in Augusta. She was born on May 22, 1955, in Orange, Texas, the oldest of four children of Donald and Jeannine (LaPointe) Breton.
She attended St. John Catholic School, Winslow public schools and graduated from Winslow High School, class of 1973. She the went to UMO where she majored in English, minored in French and received her teacher's certificate, all in three years and with straight A's.
Laurie was an English teacher in Searsport and then in Winslow before she became office manager at C.H. Vigue & Sons. She worked at Scott Paper Co., in Winslow, and most recently as finance manager at Maine MEP (Manufacturing Extension Partnership).
In 1979 Laurie married Richard Vigue and demonstrated her gourmet cooking skills, love of the outdoors, birds, big cats, boating, the ocean and Acadia National Park. As a young girl she especially loved being at camp on Patte Pond, learning about nature with her grandmother. She also had fond memories of the family camp on China Lake.
Laurie will be remembered for many wonderful things, most notably her smile which helped to convey her loving, caring nature as a devoted and dedicated person to all who knew her. Add intelligence, resourcefulness, compassion and passion to the mix and she was a woman who will be greatly missed.
She is survived by her husband of 38 years, Richard Vigue, of Winslow; her mother and father, of Winslow; her brother John Breton and wife Peggy, of Freedom, New Hampshire, and their daughters Melissa Coates and Samantha Breton; sister Nancy Wood and husband John, of Hollywood, South Carolina, and their son John William; brother Joey Breton, of Cape Elizabeth; two musketeers, Linda Smith and Carol Paradis; as well as a large extended family and circle of friends.
A Mass of Christian Burial will be celebrated on Wednesday, December 27, 2017, at 11 a.m. at St John the Baptist Catholic Church, 26 Monument St., Winslow.
Please visit www.veilleuxfuneralhome.com to share condolences, memories and tributes with her family.
04074.
LLOYD E. BURT
UNITY––Lloyd (Buddy) Earl Burt, 85, passed away on Wednesday, December 13, 2017, at the Maine Veterans Home, in Bangor. Buddy was born on April 29, 1932, in Burnham, where he resided most of his life.
He served in the U.S. Army during the Korean War, stationed in Germany.
Buddy worked for several companies throughout his life, including the Hartland Tannery and Vic Firth, in Newport. Lloyd was a longtime member of the Church of Christ, in Newport.
Buddy was a devoted husband, father and grandfather. He enjoyed hunting and walking to Patterson's store every morning for the newspaper.
Lloyd was happiest when reading the newspaper and watching NASCAR, the Boston Red Sox, New England Patriots and Boston Celtics games.
He was predeceased by his parents Earl and Delia (Lester) Burt; sister Etta (Burt) Kelleher and brother Raymond Burt.
Lloyd is survived by his wife Elaine (Braley) Burt; sister Dorothy Vaughan; sons, Daniel Burt and wife Coreen and Randy Burt; daughter Kathy Burt and her fiance Lucas Murdock; 10 grandchildren: Cory and his fiance Becca Libby, Kyle, Jared, Zachary, Julia, Emma, Kendra and Jacqueline Burt, Joshua Dravo and Grace Cunningham; and many cousins, nieces, and nephews.
An online guestbook may be signed at www.lawrybrothers.com.
Responsible journalism is hard work!
It is also expensive!
If you enjoy reading The Town Line and the good news we bring you each week, would you consider a donation to help us continue the work we're doing?
The Town Line is a 501(c)(3) nonprofit private foundation, and all donations are tax deductible under the Internal Revenue Service code.
To help, please visit our online
donation page
or mail a check payable to
The Town Line, PO Box 89, South China, ME 04358
. Your contribution is appreciated!
https://townline.org/wp-content/uploads/2019/07/Town-Line-Website-banner-v3-1030x206.jpg
0
0
Website Editor
https://townline.org/wp-content/uploads/2019/07/Town-Line-Website-banner-v3-1030x206.jpg
Website Editor
2017-12-20 19:06:55
2017-12-20 19:34:04
Obituaries, Week of December 21, 2017