SAMANTHA BROWN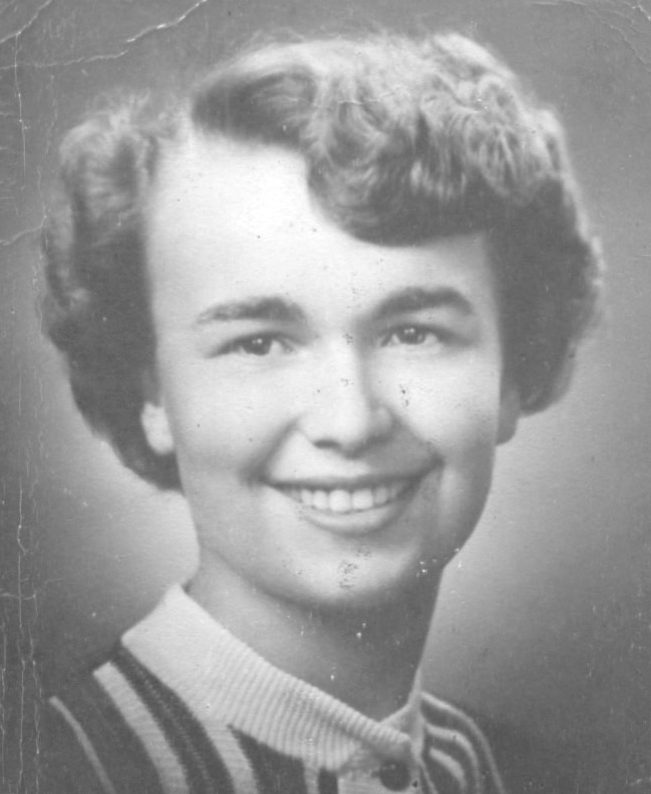 WATERVILLE – Samantha Brown Marra, 80, passed away February 5, 2018, at Inland Hospital, in Waterville. She was born March 14, 1937, in Madison, the daughter of Norman R. and Hilda H (Hinton) Brown.
She was educated in the schools of Winslow and graduated from Winslow High School in 1955. Then she continued her education at Boston University graduating in 1959 with a bachelor's degree and in 1965 she graduated from New York University with a master's degree. She was employed for many years as a real estate broker.
She was predeceased by her parents.
She is survived by granddaughters, Ashley and Courtney Marra, both of Ohio; two brothers, John C. Brown and wife Frances, of Waterville, and Richard Brown and wife Kathy, of Norridgewock; four nephews, Robert J. Brown and wife Lisa, of Oakland, Patrick J. Brown and wife Gail, of Old Orchard Beach, Michael J. Brown, of Winslow, and Peter J. Brown, of Waterville; three great-nephews and three great-nieces, Chad R. Brown, of Oakland, Cody Brown and wife Issie, of Oakland, Branden Exner Brown, of Hallowell, Morgan Brown, of Old Orchard Beach, Priscilla Brown, and Rita Brown and companion Tom Vintinner, all of Waterville;
Arrangements under the direction and care of Dan & Scott's Cremation & Funeral Service, 445 Waterville Road, Skowhegan, ME 04976.
CLARENCE H. POISSONNIER
FAIRFIELD––Clarence H. Poissonnier, 77, of Fairfield, passed away unexpectedly Saturday, February 17, 2018, at Inland Hospital, in Waterville. He was born in Waterville on October 6, 1940, the son of Hilaire and Laura (Roy) Fisher.
He worked as a weaver in local textile mills.
Clarence is survived by two sons, Jeffrey, of Skowhegan, and Joseph, of North Anson; one daughter, Lori Mooers, of Athens; seven grandchildren; 11 great-grandchildren; and several nieces and nephews.
An online guest book may be signed and condolences expressed at www.gallantfh.com.
MICHAEL E. POULIN
WINSLOW––Michael Poulin, 18, passed away due to a seizure, in Benton at his girlfriend's home, on Tuesday, February 20, 2018.
He lived his teenage years with his father, Jason Poulin, in Belgrade and Winslow.
Michael was a senior at Messalonskee High School, in Oakland, where he was enrolled in an auto body shop class through Mid Maine Technical Center, in Waterville. He had a lot of support from the staff at Messalonskee, especially Scott Talcove and Angela McMahon.
Michael was an avid fisherman of spring, summer and ice fishing. His latest hobby was building and running several different size fish tanks with all sorts of different fish in them. He had a great love of wrestling, with his all-time favorite wrestle being John Cena. He also followed Roman Regins as a wrestler. He enjoyed the sport of car racing. He went camping with his father, Jason Poulin, to Loudon to watch NASCAR live every year. Michael enjoyed working on his father's race car and was always in the pits at Unity Raceway to support his dad and The Robinson racing team. He was always doing a project of some sorts.
Michael touched many lives with his smile, big hugs and loving personality. He was always willing to lend a helping hand to anyone in need.
He is survived by his parents, Jason Poulin and Dawn Lebourdais; their son, Anthony Poulin; a half-sister, Sivanna, on Maternal side; and a half-brother, JR, on maternal side. Michael is also survived by his maternal grandparents, Dorothy and Paul McDonald; paternal grandparents, Richard and Emily Poulin; paternal grandmother, Shirley Poulin; aunts, uncles, and many cousins.
A special Mass at Notre Dame church in Waterville will be on Friday, March 9, 2018, at 11 a.m., with a Celebration of Life immediately following in the church hall.
In lieu of flowers, please make donations to defray funeral expenses to: Jason Poulin, c/o Denise Robinson, KSW FCU, Waterville.
PATRICIA D. SWEET
WHITEFIELD––Patricia Diane Sweet, 74, of Whitefield, died at home on Saturday, February 24, 2018. She had been in declining health since October. She was born on December 1, 1943, in New London, Connecticut, a daughter of Don and Helen Jarvin.
She graduated from Waterford High School in 1961. Pat married her husband of 54 years, C. Thomas Sweet, on May 11, 1963. They lived in Connecticut, Florida and Mississippi before settling in Maine. Her most recent employment was at Bath Iron Works as a C.A.D. designer in the H.A.V.C. department until retiring in 1995. She and Tom were fortunate enough to have retired in their early 50s and enjoyed a trip out west for three months. They enjoyed spending their winters in Florida.
Pat became an avid golfer after retirement and made many friends at the Sheepscott Links Golf Club, where she was a member. She was the 2017 Women's Club Champion. She also enjoyed gardening, knitting, reading, and, of course, spending time with her children and grandchildren.
Pat is survived by her husband Tom; her son Curtis Sweet and wife Chinnessa, her son Cameron Sweet, daughter Laura Atwood and husband Mark; and ten grandchildren, Ashley Sweet, Britney Sweet, Acadia Sweet, Cayman Sweet, Asia Sweet, Charlotte Sweet, Amanda Sullivan, Gregory Holly, Matthew Atwood and Stephen Atwood.
EDWIN D. MULLEN
OAKLAND––Edwin Daniel Mullen, 74, died on Sunday, February 25, 2018, at MaineGeneral Medical Center, in Augusta, following a long illness. Edwin was born February 14, 1944, in Oakland, and attended Oakland schools.
Edwin served in the U.S. Army in Germany and was a veteran of the Vietnam War and a member of the American Legion Post #51, of Oakland.
Edwin was predeceased by his son Aaron Lee Mullen; his parents Muriel Perkins and Herbert E. Mullen, Sr.; his brother Herbert E. Mullen, Jr. and his wife Sandra Shaw Mullen; several aunts and uncles.
Edwin is survived by his wife Angela M. (Hinck) Mullen of 53 years; two sons, Shawn E. Mullen and significant other, Karen Lock, Dale H. Mullen and wife Deborah (Beckwith); daughter Tammy M. Phillips and husband Daniel; sister Lisa E. Levine and fiancé Matt Wilcox; several grandchildren; several great-grandchildren; several nieces and nephews; and many cousins.
An online guestbook may be signed at www.lawrybrothers.com.
ZACHARY M. TULLEY
FAIRFIELD––Zachary M. Tulley, 28, passed away unexpectedly on Sunday, February 25, 2018. Zack was born in Waterville on October 16, 1989, the son of Heidi (Littlefield) White and Matthew Tulley.
He attended Lawrence High School. Zack had previously worked in the asbestos removal field, worked as a laborer at Nitram, and acquired his CDL license and drove commercially over the road.
Zack was a big fan of all sports. Football was his first love and he was a loyal Lawrence Bulldogs and New England Patriots fan. He grew up playing football for the Fairfield PAL league and continued through high school. He also enjoyed basketball and baseball. Zack loved children and enjoyed spending time with his boys, nieces and nephews. He enjoyed playing video games and competing with family and friends. In his younger years he was uncle Harrison's shadow and helper. Zack loved to socialize and enjoyed telling a good story.
Zack was predeceased by his grandfather, Reginald Fortin.
He is survived by his mother Heidi White and spouse Daren White; father Matthew Tulley and partner Sara Goodridge; his fiancé Sarah Pelletier; his soons Landon Tulley, Bentley Tulley, Jonah Chase and stepson Anthony Dyer; brothers Nathan Withee and fiancé Elisabeth Welch; Nicholas Withee, Shawn Withee Jr., Michael Tulley and spouse Chelsea; sister Mackenzee (Tulley) Cannon and spouse David Cannon; step-brother Michael White and step-sister Madison White; maternal grandmother Shirley K. Littlefield and grandfather Kenneth Littlefield; fraternal grandmother Carol Trask and grandfather Michael Tulley; uncles and aunts, Jeffrey D. Littlefield and partner Kathy Butler, Rodney and Katrina Corson, Harrison and Kym Littlefield, Brian and Megan Littlefield, Mark Tulley, Joni and Alan Smith, and Kelly (Tulley) Frazee; and several cousins, nieces and nephews.
An online guestbook may be signed and memories shared at www.lawrybrothers.com.
JEAN A. POULIN
VASSALBORO––Jean A. (Young) Poulin, 69, passed away peacefully at her home on Monday, February 26, 2018. She was born in Waterville on November 23, 1948, the daughter of Raymond and Joan (Quirion) Young.
A graduate of Mount Merici Academy, in Waterville, she was employed by Keyes Fibre (now Huhtamaki) for more than 30 years.
A dedicated wife, mother, and grandmother, she always put her family first. She loved to travel, was very involved with youth hockey, and enjoyed gardening. An extremely strong woman, she had been fighting cancer and renal failure for many years.
She was predeceased by her mother; and a brother Raymond.
She is survived by her father Raymond Young; her husband Robert; her daughter Stephanie Lockhart and husband Justin; her son Chad Poulin and wife Jodi; and her son Brent Poulin; five grandchildren, Joshua and Tyler Wilde, Trent, Cole and Caitlin Poulin; and one great-grandchild Leo, three siblings Paula Fundaro, Bernard Young, and Carole Klaiber; and many nieces and nephews.
Please visit www.veilleuxfuneralhome.com to share condolences, memories and tributes with Jean's family.
In lieu of flowers, donations in her memory can be made to: St. John Regional Catholic School, 15 South Garand St., Winslow ME 04901.
JANICE DORVAL
VASSALBORO––Janice Dorval, 82, passed away unexpectedly on Thursday, March 1, 2018, at Lakewood Rehabilitation Center, in Waterville. Janice was born September 16, 1935, in Oakland, the daughter of Earl and Bessie (Knox) Bickford.
Janice married Armand Dorval on October 10, 1953, in Vassalboro. In 1967, Janice and Armand bought an egg farm in Vassalboro and began raising laying hens. Janice was a proud farmer, known for her ingenuity and "can-do" attitude, both of which she regularly employed to resolve issues on the farm.
On January 4, 1975, Janice lost her husband Armand when he was killed in a snowmobile accident. Janice continued to operate the business on her own for years following his death. Janice was an extremely capable and selfless person, addressing whatever needed to be done for her family with out complaint. Whether she was tending the farm, redecorating her home, chopping wood, plowing snow or tending the vegetable garden, she was focused on getting the job done.
Whether she was sewing new outfits for her children and grandchildren, or tirelessly crocheting doilies in later years, Janice was dedicated to bringing joy and happiness to her family. When her grandchildren went off to college, she began a new tradition, sending "Gram's Care Packages" that were anxiously awaited by her grandchildren and their college friends. Her great-grandchildren looked forward to her special birthday cards and singing cards at Christmas.
In addition to her husband, she was preceded in death by her parents and a brother, Neil Bickford.
Janice is survived by her children, spouses and grandchildren: Alan and Trudy Dorval, of Brooksville, Florida; Donna and Robert Goodrich, of Winslow; Jill and Michael Pleau, of Vassalboro; 12 grandchildren and their families: Alan and Leah Dorval, of Salt Lake City, Utah, and their children Lily, Sophie, and Levi; Robert Goodrich and Kat DeGroat, of Salem, Oregon, and their children Caleb, Elisabeth, Noah, Philip Goodrich, Corbin and Carson DeGroat; Brett and Katherine Goodrich, of Waterville, and their children, Emma and Ethan; Julie and Kenneth Morse, of Hampden, and their children, KJ, David, Sean, Daniel; Jodie and Eric Bither, of Chepachet, Rhode Island, and their children Julian, Beatrice, and Preston; Denylle and Steven Bouchard, of Lisbon Falls, and their children Kierra and Deven; Shelly and Travis Wheeler, of Sabattus, and their children, Curtis, Alana, and Silas; Tyler Goodrich, of Winslow; Douglas Dorval and Megan LeMay, of Wiscasset, and their daughter, Fern, Diana and Jeremy Verrill, of Windham, Ryan Pleau, of Vassalboro, Michael and Chelsie Pleau, of Livermore Falls; her sister, Elaine Collier, of Oakland; two brothers and their spouses: Earl and Alice Bickford, of Moultonboro, New Hampshire; Jack and Dot Bickford, of Sidney; many nieces, nephews, and cousins.
Please visit www.veilleuxfuneralhome.com to share condolences, memories and tributes with her family.
In lieu of flowers, donations may be made to: Vassalboro Community Food Pantry, c/o Cynthia Ferland, 26 Ferland Ln., Vassalboro ME 04989.
BARBARA A. TOUNGE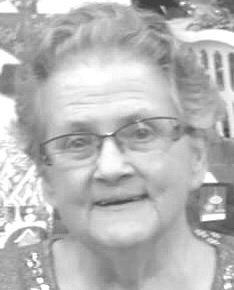 SOUTH CHINA – Barbara Ann Sutter Drouin Tounge, 69, died Saturday, March 3, 2018, at her home, following a brief struggle with liver and lung cancer. She was born on August 8, 1948, in Augusta, at Augusta General Hospital and moved to Windsor on July 4, 1969, where she raised her four children and now resided in South China.
She loved to do crafts, play bingo, playing cards, doing extreme couponing and being around family and friends.
She worked at Health-Tex, Inc., for many years and retired after 25 years at Augusta Mental Health Institute (AMHI) and continued the remaining nine years at Riverview Psychiatric Center, in Augusta.
She was a member of the American Legion Auxiliary Post #179 for 31 years and the Augusta Elks Lodge #964 for 18 years.
She was predeceased by her husband; Gregory C. Tounge and previous husband, Emile L. Drouin; her parents: Bertram J. Sutter, Sr. and Virgie Mae (Hysom) Sutter; her brothers: Bertram J. Sutter, Jr. and his wife Sherril Sutter and Richard A. Sutter, Sr.; and her sister, Gloria J. (Sutter) Nimon Grant.
She is survived by her four children: Tammy Cunningham and her husband Troy, of China, Timothy Drouin, Sr. and wife Dawn, of Windsor, Thomas Drouin, of South China, and Theresa Haskell and companion Ronald Brann, of Windsor; eight grandchildren: Meghan Sears, Felicia Durgin, Timothy Drouin, Jr., Barbarajean Drouin, Meagan Cunningham, Ashley Haskell, Katie Cunningham and Abby Haskell; 13 great-grandchildren: James Drouin, Aidan Durgin, Jackson Drouin, Keegan Sears, Aurora Durgin, Carter Durgin, Jayden Drouin, Peytynn and Paisley Sears, Thea Haskell, Chase Durgin, Emma Haskell and new arrival any day of Isabelle Emilia Durgin; and many nieces, nephews and cousins. Barbara has also left behind her beloved dog "Princess."
Condolences, photos and stories may be shared through the funeral home website at: www.plummerfh.com.
Relatives and friends may visit on Thursday, March 8, from 2 – and 6 – 8 p.m., at Plummer Funeral Home, Windsor Chapel, 983 Ridge Road, Windsor where a funeral service will be held on Friday, March 9, at 3 p.m. Spring burial will be in Resthaven Cemetery, Windsor.
A benefit supper will be held on Saturday, March 10, at the American Legion Hall, Route 3, South China from 4 – 6 p.m.
Responsible journalism is hard work!
It is also expensive!
If you enjoy reading The Town Line and the good news we bring you each week, would you consider a donation to help us continue the work we're doing?
The Town Line is a 501(c)(3) nonprofit private foundation, and all donations are tax deductible under the Internal Revenue Service code.
To help, please visit our online
donation page
or mail a check payable to
The Town Line, PO Box 89, South China, ME 04358
. Your contribution is appreciated!
https://townline.org/wp-content/uploads/2019/07/Town-Line-Website-banner-v3-1030x206.jpg
0
0
Website Editor
https://townline.org/wp-content/uploads/2019/07/Town-Line-Website-banner-v3-1030x206.jpg
Website Editor
2018-03-07 18:08:15
2018-03-07 18:08:15
Obituaries, Week of March 8, 2018