TECH TALK: Who are you again? How to be anonymous online, Part 1
ERIC'S TECH TALK
by Eric Austin
Computer Technical Advisor
Part 1
Much of the convenience we get from the Internet comes from the fact that it stores so much about us online. This is both a positive and a negative. Sure, it's nice to be able to order more laundry detergent without leaving the house, or to check on our bank balance without going to the bank. But the price for that convenience is personal exposure.
And that's what it really comes down to: personal exposure versus convenience. There is no secret formula that will provide you with the latter without sacrificing the former. Any precautions you take online are guaranteed to impact what makes the web so convenient in the first place.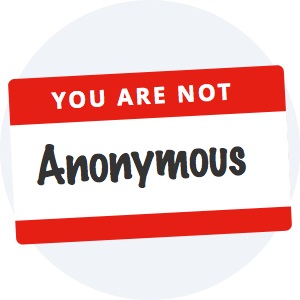 And as with most things in life, the answer to this conundrum is different depending on the person and the situation. How much exposure can you tolerate? Which is more important to you: personal privacy or convenience?
Because truly, the only way to be completely anonymous online is not to go online at all.
But knowledge is power. And knowing the risks, as well as how to protect yourself from them, is as essential to having a successful life online as anywhere else.
In this, and subsequent articles, I'll discuss a few ways that you can limit your exposure while still getting the most from the benefits of online convenience.
Know your online behavior: Some online activities are riskier than others. Be aware of your level of risk before engaging in anything online, and limit your exposure based on the risk level of what you are doing.
How do you know which activities are risky and which aren't? Easy. Just ask yourself: "Do I want everyone in the world to know what I'm doing right now?"
If the answer is "No", then it's risky.
http:// vs. https:// Every web address begins with "http," which stands for "Hyper Text Transfer Protocol". This is the data protocol that dictates how information is transferred across the web. The "s" in https stands for "secure" and means that the data is encrypted before being transferred. This is not such a big deal in 2017, as almost all websites now use the "secure" hyper text protocol for nearly everything. However, it's worth noting that you should never transfer personal information across a non-secure "http" link.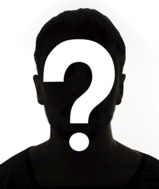 Private Browsing: One of the easiest tools in your belt for staying anonymous online is "private browsing." This is a feature in most modern browsers that automatically changes your settings to prevent your browser from saving information about your activities, including: which pages you visit, a record of your searches, cookies, passwords and cached content (like images), among other things. This is called "Incognito" in Google Chrome (Ctrl+Shift+N), and "Private Browsing" in Microsoft Internet Explorer (Ctrl+Shift+P) and Apple Safari (CMD+Shift+N).
While this option won't safeguard any information you are sending over the Internet, it will prevent you from leaving any trace of your activities on the computer you're using, which can be used by other websites and advertisers to track you. And you should always activate this feature when using a public PC.
Do Not Track option: The Do Not Track (DNT) option is a fairly recent addition to the settings in your browser which alerts websites and advertisers not to track you. While its effectiveness is entirely dependent on whether the website or advertiser chooses to pay attention to this flag, I still recommend you keep this set to "No" in your browser settings.
Well, this is the end of my column and I've barely scratched the surface of this topic. We haven't talked about Proxies/VPNs, Firewalls, passwords and password managers, virus and malware protection and avoidance, alternative browsers and search engines, or ad blockers! Phew! Tune in next time for part two.
Have a question or idea for a column? Email me at ericwaustin@gmail.com, subject line "Tech Talk!"
Responsible journalism is hard work!
It is also expensive!
If you enjoy reading The Town Line and the good news we bring you each week, would you consider a donation to help us continue the work we're doing?
The Town Line is a 501(c)(3) nonprofit private foundation, and all donations are tax deductible under the Internal Revenue Service code.
To help, please visit our online
donation page
or mail a check payable to
The Town Line, PO Box 89, South China, ME 04358
. Your contribution is appreciated!
https://townline.org/wp-content/uploads/2016/06/TownLineBanner.jpg
0
0
Eric W. Austin
https://townline.org/wp-content/uploads/2016/06/TownLineBanner.jpg
Eric W. Austin
2017-03-08 17:51:06
2017-12-07 03:19:31
TECH TALK: Who are you again? How to be anonymous online, Part 1