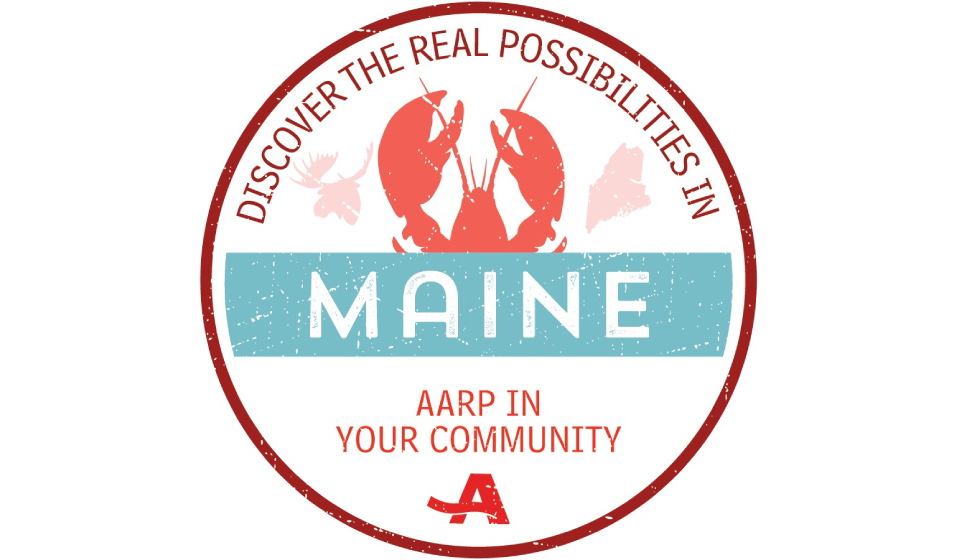 by Lori Parham, AARP Maine State Director
You may recollect that AARP Maine recently launched "Protect Voters 50+," a non-partisan voter engagement campaign to support and protect Mainers 50+ as they vote in the November election. In addition to providing information about safe voting options, AARP is tracking key races and candidates' positions on issues that matter to older voters such as protecting Social Security and Medicare, bringing down healthcare costs and strengthening the economy. These issues can affect the entire family and we hope you know that you can count on AARP here in Maine and across the country to fight on behalf of our members on these critical matters.
Last week, AARP Maine released new polling results as part of an effort to deliver non-partisan election resources to Maine voters. The polling data focused on the US Senate, Presidential and second Congressional District races. There is no doubt that voters 50+ carry a lot of weight in the upcoming elections! In fact, our surveys of Maine and other battleground states show voters 65+ could very well decide the election. Despite deep partisan division, older voters are united when it comes to health and financial security concerns.
First of all, AARP's polling results show that:
• Maine's U.S. Senate race is a statistical dead heat among voters age 50+.
• Former Vice President Joe Biden has a double-digit lead over President Donald Trump.
• Incumbent Democratic Congressman Jared Golden leads Republican challenger, Dale
Crafts, by 13-points in Maine's Second Congressional District. Interestingly, Golden's lead is due to his 24-point margin among voters 50+.
Just this week AARP Maine released additional data, this time highlighting issues of concern to Maine voters 50-plus and their families. It is clear that Social Security and Medicare are incredibly important to older Mainers, with at least 80% listing each issue as extremely or very important to deciding their vote for U.S. Senate. Also, overwhelming majorities would be more likely to vote for a candidate who supports protecting Medicare, allowing Medicare to negotiate Rx prices, and protecting Social Security from cuts.
While we can all likely agree that the 2020 election promises to be like no other, one thing is clear: Candidates who want to win in 2020 must talk about the issues that matter to voters 50+. They must also talk about how Mainers can vote safely from home or in-person. According to the AARP Maine survey, a majority of Maine voters 50+ plan on voting on Election Day in person, but a significant share will vote by absentee ballot. This is especially true among voters aged 65+ who are significantly more likely to vote absentee this year due to the coronavirus. You can view the full results of the survey at www.aarp.org/me.
AARP Maine is dedicated to making sure you and your family have all the information you need to vote safely on November 3. That is an integral part of "Protect Voters 50+." Whether you're planning to vote in person or by absentee ballot here in Maine, we want to make sure your ballot arrives on time and that you feel safe if you choose to go to your local polling place. Please visit www.aarp.org/mainevotes to make your plan and be ready for Election Day.
Remember: It's your voice, and that's what counts.
https://townline.org/wp-content/uploads/2019/07/Town-Line-Website-banner-v3-1030x206.jpg
0
0
Website Editor
https://townline.org/wp-content/uploads/2019/07/Town-Line-Website-banner-v3-1030x206.jpg
Website Editor
2020-09-16 14:44:42
2020-09-16 14:44:42
AARP OUTREACH: AARP Maine spotlights importance of older voters