OBITUARIES for Thursday, December 9, 2021
NANCY K. SAUCIER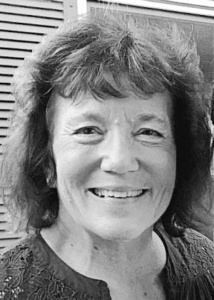 OAKLAND – Nancy (Kelley) Saucier, 64, passed away suddenly on Sunday, November 14, 2021.
The family shared a special bond with Nancy, molded from laughter, ghost stories, pranks, and unmeasurable love. The family gathered frequently at the summer home of her cherished late parents, Jack and Ginny Kelley. You would be hard pressed to find someone who knew her and didn't love Nancy, and whom Nancy didn't love.
As she devoted her time and energy to family and friends, Mildred, her pup, was a constant companion on walks, running errands, or snuggling on her lap to watch the all important hockey games or the many scary movies.
Nancy shared her father Jack's passion for East Pond Stables, spending years breeding, raising, racing, and caring for the horses. Harness racing, hockey, and family were some of Nancy's greatest passions. She recently moved to the family camp on East Pond, enjoying more time with her grandchildren, cruising the lake, and viewing the outstanding sunsets with a white Russian in hand.
Nancy was the most selfless, generous, witty, and loving daughter, sister, mother, aunt, and friend. Those who were fortunate to know her mourn the loss of her, but will keep the memory of her alive.
Her love and presence will be deeply missed by her children Matt and Erika, Andy and Kate, and Kelley and Norwin; grandchildren Jack, Leo, Luke, Nicholas, and Emmi; brothers Paul, David, and Mark, and sisters-in-law Joyce and Michelle.
She was predeceased by Sabrina (late wife of Mark), niece Claudia and nephews Mark, Sam, John, Kyle and Tyler.
A celebration of Nancy's life will be held on a future date. Please visit VeilleuxFuneralHome.com to share your condolences with Nancy's family.
KENNETH M. PRENTISS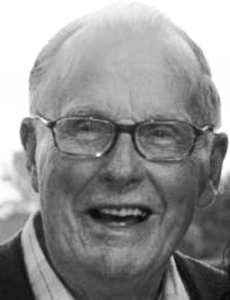 WATERVILLE – Kenneth M. Prentiss, 94, passed away on Monday, November 22, 2021, at Lakewood Continuing Care Center, in Waterville. He was born in Winslow on July 4, 1927, the son of the late Maurice and Grace (Taylor) Prentiss.
Following his schooling, Kenneth served with the Navy Seabees from January 12, 1945, to April 15, 1946. He was honorable discharged having obtained the rank of Petty Officer 3rd Class. Kenneth was a 63-year member of Bourque-Lanigan American Legion #Post 5, in Waterville, and was also a member of Forrest J. Pare VFW Post #1285 in Waterville.
Kenneth worked as a boiler room supervisor with Pratt & Whitney for many years. Kenneth loved to be busy especially outside where he enjoyed growing a vegetable garden and keeping his yard immaculate. He especially enjoyed Sunday afternoon bean bag toss with family and friends down to the family's camp. He was also known for his great love of ice cream, but most of all he was happiest when spending time with his family.
Besides his parents, he was predeceased by his wife, Florence, who passed away on January 3, 2007, his daughter, Linda Lyman and husband Mark Lyman, his sisters, Mary Pooler, Viola Grant, Ethel Brown, and Vera Grenier, his brothers, Lyle Prentiss, Maurice Prentiss, and Lester Prentiss.
Kenneth is survived by his son, Randall Prentiss and girlfriend Chris, of Massachusetts; his stepsons, John Leenders, of Florida, and Tyrone A. Vashon and his wife Cheryl, of Augusta; his sister, Lillian Quimby, of Winslow; his grandchildren, Ryan Holguin, Cheryl Anne Foley and her husband, Tim, Lisa Pomerleau and her husband, Richard; great-grandchildren, Rachel, Connor, Ryan, Coral, Isla, Jason, Jordyn, Jeremiah and Laura; his great-great-grandchildren, Gage, Ryker and Cason; and niece Donna Paradis and husband Sonny, and other nieces and nephew.
A graveside service with military honors was held at Maine Veterans Memorial Cemetery, on the Mount Vernon Road, in Augusta, on Tuesday, December 7.
Arrangements are in the care of Lawry Brothers Funeral and Cremation Care, 107 Main Street, Fairfield, where memories and condolences may be shared with the family
JAYE LIBBY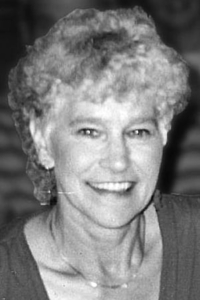 WATERVILLE – Jaye Libby (née Janet Libby), 86, passed away on Thursday, November 25, 2021. Jaye was born on August 11, 1935, alongside her twin, Janis Michaud, the second oldest of eight siblings. She was the daughter of Glenice Brooks Libby and Ralston "Peanut" Libby. She grew up in Vassalboro and was a longtime resident of Winslow and Waterville. She was devoted to her family and loved them all unconditionally. Jaye was an avid reader of biographies and mysteries, loved opera, was a patron of the Waterville Opera House, and made amazing peanut butter fudge. A true social butterfly, Jaye made friends wherever she went. She had a lasting impact on the lives of so many.
She was a woman of faith and longstanding member of Getchell Street Baptist Church, in Waterville. Jaye worked for many years for the state of Maine and retired from the Department of Environmental Protection in 1999.
She was predeceased by her first husband Stanley Warner Sr..
She is survived by William Staples, her husband of 30 years; her three children, Susan, Lynn, and Stanley "Lee" Warner Jr; grandchildren Libby LaRochelle and spouse Dan, Tamsen Brooke Warner and partner Ryan, Amber Morgan and spouse Justin, Christopher Warner, and Monica Misner and spouse Daniel; and great-grandchildren Bentley, Lilly-Anne, and River Misner; her siblings Gail McNally, Ellie Richardson, Lita York, Pamela Pamphrey.
She was predeceased by her siblings Anita Wyman, Janis Michaud, and Edwin R. Libby.
A memorial service will be held at Falls Cemetery in Benton, in the spring.
Condolences, favorite memories and photos may be shared on http://www.everloved.com/life-of/jaye-libby/.
In lieu of flowers, donations in Jaye's honor can be made to theWinslow Public Library.
DAVID J. AKERS SR.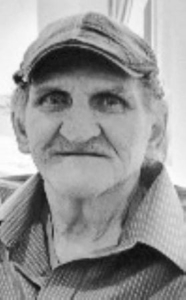 WATERVILLE – David J. Akers, Sr., 76, passed away Thursday, November 25, 2021, at Southern Maine Health Care, in Biddeford. He was born December 22, 1944, in Waterville, the son of Jessie T. Sr. and Marie C. (Steves) Akers.
He attended Waterville High School and worked for many years as a dietary aide in a hospital. On August 1, 1964, he married the former Nancy Morrell.
David is survived by son, David J Akers Jr. and wife Rachel, of Albion; daughters, Melissa Fletcher and husband Mark, of Albion, Alice Fletcher and husband John, of China; brothers, Roger Akers, Jessie Akers Jr. and wife Laurel; several grandchildren and great-grandchildren.
He was predeceased by his wife, Nancy (Morrell) Akers in 2019, and son Bruce E Akers.
A graveside service will be held in the spring of 2022 at the convenience of the family.
Arrangements under the direction and care of Dan & Scott's Cremation & Funeral Service, 445 Waterville Road, Skowhegan ME 04976.
In lieu of flowers, friends wishing may make donations in David's memory to the American Lung Association of Maine , 122 State St., Augusta, ME 04330-5689.
PATRICIA A. SOUCIE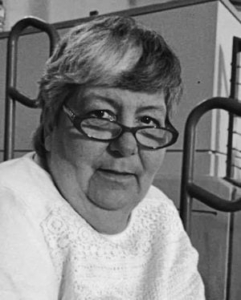 MIDDLETOWN, Ohio – Patricia Ann Soucie, 68, passed away peacefully on Thursday, November 25, 2021, at Ohio's Hospice of Butler & Warren Counties, in Middletown, Ohio. She was born on April 30, 1953, in Waterville, to Carleton and Renee (Markham) Fournier.
Patricia grew up in North Vassalboro. She graduated from Winslow High School, in Winslow, in 1971. She attended Kennebec Valley Community College, in Fairfield, where she received a degree in accounting, and had a very successful career culminating in her retirement from Maine State Housing Authority.
Pat was a long-time member of Notre Dame Parish, in Waterville, prior to relocating to Lebanon, Ohio, where she regularly attended Our Lady of Sorrows Parish, in Monroe, Ohio.
She was a fun-loving, adventurous person who did everything with a smile. Her family was her whole world and she touched the heart of everybody with whom she came into contact. Her infectious laugh will be remembered for generations.
She is survived by her siblings, Wayne Fournier and wife Nancy, of The Villages, Florida, Eric Fournier and wife Lisa, of Raleigh, North Carolina, William Fournier and wife Katherine, of Charlotte, North Carolina, and Cynthia Smith and husband Robert, of Oakland; her sons Sean Kaherl and wife Jennifer, of Lisbon, and Jeremy Kaherl and wife Denita, of Lebanon, Ohio; her stepchildren and their families Nicole Pecoy and Dominic Soucie; her nine grandchildren; one great-granddaughter; and many nieces, nephews, cousins, as well as many great-nieces and nephews.
She was predeceased by her parents Carleton and Renee (Markham) Fournier; and her husband Richard G. Soucie Jr.
A memorial service will be held in Maine in the spring/summer of 2022 (TBA).
Burial will follow at North Vassalboro Village Cemetary.
Condolences may be left on Trinity Cremation Care's website at https://trinitycremationcare.com/f/patricia-a-soucie.
In lieu of flowers the family requests memorial donations be made to Ohio's Hospice of Butler & Warren Counties, ATTN: Hospice of Dayton Foundation, 324 Wilmington Ave. Dayton, OH. 45420, or at https://www.hospiceofbwco.org/donate/.
CECILE L. GAGNON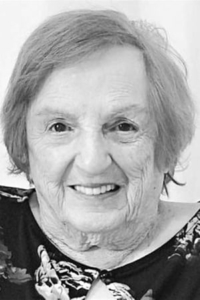 WATERVILLE – Cecile L. Gagnon, 96, passed away on Sunday, November 28, 2021, following a progressive battle with age related illness. She was born in Waterville on February 15, 1925, the daughter of Delphis J. and Alice B. Landry.
Cecile led a remarkable life that was filled with many stories and experiences to tell, most of which involved her love and admiration of her family and close friends, along with her sisters and brothers-in-law from her second marriage, and, of course, the good and helpful deeds of her neighbors on Monica Avenue, in Winslow, who were always there for her in the many years she resided there.
Cecile worked at Keyes Fibre Company (Huhtamaki), in Waterville, as a quality control inspector for 36 years of combined service, retiring in 1988. She also worked at the Yardgoods Center, in Waterville, in the early '70s. She loved fashion and made most of her own clothing and accessories back in those days.
The second half of Cecile's life was filled with joy and acceptance after she developed a "ferocious" sense of independence in the middle of her life due to having experienced the loss of many loved ones in her early years. She witnessed the passing of her sister, Jeanette, at the age of 16, due to complications from diabetes and was tragically widowed twice, losing her first two husbands by the time she was 28 years old. She was divorced from her third husband in 1969. Those early life experiences built her strength and character that she shared with the ones closest to her for all the remaining years of her life, which were filled with peace and contentment.
Cecile was predeceased by husbands Roland Pelletier Sr., Edmund Duguay, and ex-husband Harvey P. Gagnon.
She is survived by her sons and daughters-in-law, Roland Pelletier Jr. and wife Marsha, of Winslow, David Gagnon and wife Shannon Weidner, of Sebastian, Florida; and also her granddaughters, Dawn Ascanio and her husband Bob, of Falmouth, and Kristie Irza and her great-grandchildren, Ian and Sadie Irza, all of Winslow.
Arrangements are under the care and direction of Veilleux and Redington Funeral Home, http://www.VeilleuxFuneralHome.com. There were no visiting hours. A celebration of life will take place in the spring of 2022 at a date to be announced.
In lieu of cards and flowers, the family ask that donations be made in Cecile's memory to Lakewood Northern Light Continuing Care, 220 Kennedy Memorial Dr.,Waterville, ME 04901.
DONALD L. WOODBURY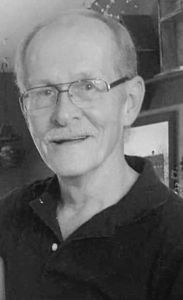 FAIRFIELD – Donald L. "The Legend" Woodbury, 70, passed away peacefully on Wednes­day December 1, 2021, after losing his battle with his memory loss with Demen­tia. Don was born on April 7,1951, in Waterville, the son of the late Manley Mower and Julia Nellie Pitts.
Don attended Waterville schools and received his GED. From there, Don went on to start his first business, "Woodbury's Market", of Albion, from 1976-1989. Don was a caregiver from the start. He took care of the people of Albion with supplying groceries and gas to families in need. It didn't matter the time of day; he was always available to open his store at late hours to take care of the people of Albion. You could always find Don at his store playing cribbage and drinking coffee at the lunch counter with his customers and friends.
Don loved owning his own business but was ready for a new challenge. Don always liked to try new things. He sold the store and opened his second business, "Woodbury's Restaurant", in South China, from 1989 to the early 2000's. Don looked forward to going into the restaurant in the early mornings to see his regular customers and prepping for the home cooked meals he made.
He worked many long hours and decided to sell his restaurant and work at the Country Manor Nursing Home, in Coopers Mills, as the maintenance director. He loved to be around people and would spend time socializing with the residents and maintaining the property. Due to his declining health, he retired in July of 2018.
Don enjoyed watching hockey and would attend the Frozen Four at every chance he had. He especially enjoyed watching the football games with his children. He was a former member of the Masons.
He treasured the time he spent with his family and never missed an opportunity to eat a sweet or two.
Don will always be remembered as a simple man who took care of people and giving realistic advice when asked.
He is survived by his children Rachel Woodbury, of Fairfield, Don Woodbury and his wife Heather, of Fairfield, James Woodbury and his wife Erin, of Winslow; his sister Pamela Newton, of Brunswick; his 10 grandchildren Brittny Audet, Matthew Woodbury, Austin Woodbury, Bailey Carter, Brielle Carter, Dakota Woodbury, Ayva Woodbury, Wyatt Woodbury, Indiana Woodbury, and Rylee Gehrke; and his great-grandchildren Elaina, Carter, Greyson, Colin, Grady, Raelyn, and Paisley; many nieces and nephews.
In addition to his parents, Don was predeceased by his twin sister Donna Hinkley and his brothers Billy Cobb, Samuel "Woody" Cobb, Kenneth Woodbury and James Mower. Although they were no longer married, Don is survived by the love of his life Joanne Woodbury and her children that he loved as his own, Lance Lucas and Marcy Nelson.
Funeral Service were held in the funeral home Lawry Brothers Funeral Home, in Fairfield) on December 6.
Arrangements are in the care of the Lawry Brother's Funeral Home, 107 Main St., Fairfield, where condolences may be shared with the family on the obituary page of the website at http://www.familyfirstfuneralhomes.com.
In lieu of flowers donations in his memory may be made to The Dementia Society of America, in memory of Donald Woodbury, http://www.dementiasociety.org.
CARMEN LANDRY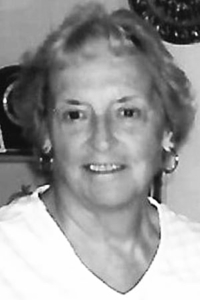 WATERVILLE – Carmen Landry, 85, passed away at Inland Hospital, on Wednesday, December 1, 2021. She was born in Winslow on May 30, 1936, to Carmiline Melanson Lanquet and Albert Peter Lanquet and was brough up in Fairfield and Waterville.
She was a graduate of the class of 1955 from Waterville High School. In 1956 she married Lawrence Landry. In 1957 her husband was drafted into the Army, and they resided in Virginia until his discharge in 1959. She worked as a secretary and bookkeeper while in Virginia.
Upon returning to Winslow, she was employed in the accounting department at Keyes Fibre (now Huhtamaki), in Waterville. From 1968 to 1985 was owner of a franchise for Pepperidge Farm Bread and rolls and the L.J.L. Pizza Supply Company. She later worked for insurance companies in Florida and South Portland. She retired in 1996 from Key Bank, in Saco and Kennebunk.
Carmen was a member of the Waterville Country Club. She loved to golf and did so at several courses in Maine, North Carolina, South Carolina, and courses throughout Florida. She was a member of the Tri City Community chorus in Biddeford a group of 100 voices. She served six years on the Winslow School Board.
Carmen was predeceased by her husband of 63 years, Lawrence in 2019, Godson Peter Landry; her parents, two brothers, one sister, and four nephews.
She is survived by her sons, Stephen and wife Dawn, of Biddeford, Paul, of Winslow, Tony and wife Celeste, of Milford, Massachusetts; grandchildren Derek and wife Jessica, of Oakland, Donald and Leslie, of Biddeford and Elise, of Milford, Massachusetts; great-grandchildren Julian, Kiera and Jaxon, all of Oakland; several nieces, nephews and cousins; and her sister Tina Morgan, of Old Orchard Beach.
Services will be private at the family's request.
Arrangements are under the direction and care of Gallant Funeral Home, 10 Elm Street, Waterville.
An online guestbook maybe signed, condolences and memories shared at http://www.gallantfh.com.
WILBUR S. ELLIS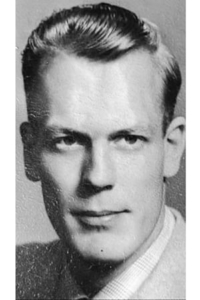 AUGUSTA – Wilbur S. Ellis, 92, passed away on Wednesday, December 1, 2021, following a period of declining health. Wilbur Spencer Ellis was born on April 10, 1929, in his grandparent's home on Eastern Avenue, in Augusta. He was the first of five boys born to Herbert "Dutchie" Lester Ellis Sr. and Adele (Spencer) Ellis.
He attended schools locally and graduated from Cony High School, in Augusta, in 1947. While in high school Wilbur played varsity baseball and football. During the summers, starting when he was 15 years old, Wilbur worked at the Hudson Pulp and Paper mill, in Augusta. When there was a shortage of manpower because of World War II, Wilbur was paid 59.5 cents an hour to work on the log piles, stacking and unloading logs from railroad cars.
After graduation from high school, Wilbur joined the United States Navy for four years achieving an electrical trade (EM 2, USN) and serving on the U.S.S Hawkins DD-873 during Task Force 77. On June 14, 1952, Wilbur received a letter of Commendation for Outstanding Performance of Duty and Loyalty to his country during the period of January 21 to May 9, 1952, from his commanding officer. He was a veteran of the Korean Conflict and wore his veterans baseball cap proudly.
After receiving his Naval Honorable Discharge in July 1952, Wilbur returned home and went back to work at Hudson Pulp and Paper Co. as an electrician. It was at a Fireman's Benefit Dance, in South China, that Wilbur met Geneva, and after a short courtship, they were joined in matrimony on November 15, 1952, at the Christ Church, in Gardiner. Wilbur and Geneva had five children over the years.
Wilbur worked his entire career of 42 years at Hudson Pulp and Paper Co., later called Statler Tissue Corp, retiring in 1994 as electrical supervisor. After his retirement, Wilbur returned to the mill as a part time consultant, then called Tree Free Fiber LLC.
Wilbur was a dedicated financial provider for his growing family. He would work as many hours as possible because there was always a pair of shoes or something needed for his children. He was a kidder and was always playfully giving someone a hard time. Wilbur enjoyed hunting, fishing, bowling, and golfing. He shared and taught these activities to his children.
Over the years, Wilbur shot a lot of deer and caught a lot of fish. He always bragged he would be out hunting when he was age 91, and he did so. In his later years Wilbur enjoyed car rides with his bride Geneva, spending time with his children, grandchildren, and great-grandchildren. He enjoyed reading and watching sports especially all the New England professional teams.
Wilbur belonged to the Grand Chapter of Maine Royal Arch Masons # 43, the General Grand Chapter #10 Queen Esther Order Of The Eastern Star, and Northern Masonic member of the Scottish Rite of Freemasonry in Maine, and was a Kora Shriner.
Wilbur is survived by his five children:, Kim and spouse Rena, Timothy, Jill, Scott, Tracy Greaney and her spouse Scott; grandchildren, Michael and spouse Theresa, Kyle, Chelsea Haskell and spouse Bryden, Sarah-Ellis Humphrey and spouse Troy, Joshua and his significant other Danielle Doyon, Emily Stauffer and spouse Matthew, Benjamin Greaney and Adam Greaney; great-grandchildren, Braden and River Ellis, Cooper Ellis, Ivan, Oliver, Avery and Everly Haskell, Caleb and Colby Humphrey, and Lillian Stauffer; his sister-in-law, Theresa Ellis, who kept in regular touch and was a source of great comfort.
Wilbur was recently predeceased by his wife of 69 years, Geneva. He was predeceased by his parents and grandparents Wilbur and Florence Spencer, and Herbert and Emma Ellis. Wilbur was the last surviving sibling being predeceased by Herbert L. Ellis Jr, Gary R. Ellis, David F. Ellis and Brett C. Ellis.
Per Wilbur's request there will be no visiting hours.
Private graveside services will be held at Rest Haven Cemetery, in Windsor, at a later date.
Arrangements are by Knowlton & Hewins Funeral Home, One Church Street, Augusta, Maine.
An online quest book may be signed, and memories shared at http://www.familyfirst.com.
CLIFFORD REID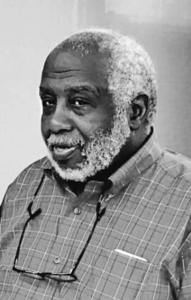 WATERVILLE – Clifford "Cliff" Reid passed away, in Waterville, on Saturday, November 6, 2021.
Cliff grew up in Washington, DC. where he graduated from Calvin Coolidge High School and received a bachelor's degree in economics from George Washington University.
Cliff was a talented athlete. He was named the Most Valuable Player on his high school football team and then played football for George Washington University.
Cliff received a PhD in economics from Princeton University in 1973, where he developed a research interest in the role of discrimination in American life – in housing, employment, and wages – that he would continue to pursue throughout his academic career. Cliff was a professor of economics at Grinnell College, in Iowa, for 14 years, and it was there that he met his wife, Sheila McCarthy, and that their son Matthew was born. He was then a professor of economics at Colby College, in Waterville, from 1987 until his retirement in 2009.
Family, friends, and colleagues remember Cliff for his wry sense of humor and his incisive observations on topics ranging from politics to current events and sports. He was legendary for his rigorous standards in the classroom and was a caring mentor to generations of students at Grinnell and Colby colleges who remember the impact he had on their lives.
Cliff was a loving father and a devoted husband, especially as Sheila faced an illness during the past several years. During many memorable trips with his family, Cliff would always have a coffee, newspaper, and camera in hand. And in recent years he enjoyed sharing his love of books and math with his grandchildren Beatrice and Abraham.
Cliff was predeceased by his parents, Dorothy (Reeder) and Charles Reid; and his brother, Charles, of Washington, DC.
He is survived by his wife, Sheila, of Waterville; his son Matthew Reid and wife Judith Griffin; and his grandchildren Beatrice and Abraham Reid, of Ithaca, New York.
MARJORIE V. CLIFFORD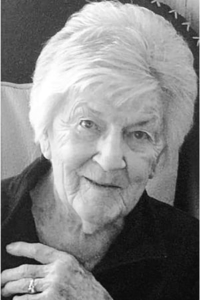 WATERVILLE – Marjorie (Varney) Clifford, 94, passed away on Wednesday, November 17, 2021, at home following a brief ill­ness. Marjorie was born on Sep­tember 20, 1927, in North Dixmont, the daughter of the late Harold H. Varney and Althea G. (Bennett) Varney.
She was the devoted wife of Harolyn Kenneth "Stub" Clifford, who passed away on March 6, 2021, with whom she shared 74 years of marriage.
Marjorie was a graduate of Waterville High School, Class of 1945, where she was a member of the Drum and Bugle Corps. She resided in Waterville for most of her life.
She worked at Waterville Family Practice for several years until her retirement in 1987. Marjorie previously worked as a secretary for Dr. Clarence Dore until his retirement. Prior to starting her family, Marjorie was a comptometer operator at Hollingsworth and Whitney Paper Mill (later Scott Paper Co.), in Winslow.
Marjorie treasured the time she spent with her family and friends. She was a member of the Mayflower Society and the Pleasant Street United Methodist Church. She enjoyed genealogy, gardening, raising orchids and going to the Muskie Center, in Waterville, where she belonged to knitting and quilting groups. She will always be remembered as a great cook and a very talented seamstress. She also enjoyed needlepoint and making porcelain dolls.
Marjorie is survived by her daughter, Linda Livingston and her husband Robert, of Harpswell; daughter Mary Clifford, of Methuen, Massachusetts; son David Clifford and his wife Gisele, of Vassalboro; daughter Beth Clifford, of Benton; her sister Esther Shores and her husband Stanley, of Benton; her grandchildren: Kristi, David, Christopher, Devin, Dillon, Nathan, Stephanie, and Jenna; and her great-grandchildren, Victoria, Bailey, Tabitha, Belle, Kyle, Conor, and Spencer; and several nieces and nephews.
In addition to her husband, Harolyn, her daughter Laurie Jean, and her parents, Marjorie is predeceased by her brothers, Lloyd H. Varney and Laurice A. Varney.
Visiting hours will be in the Lawry Brothers Funeral Home, 107 Main St., Fairfield on Saturday, December 11, 2021, from 11 a.m. – noon. Her funeral service will be at noon in the funeral home. Relatives and friends are respectfully invited. For those wishing to view visiting hours or the 12 p.m. funeral service remotely, they may do so by live-streaming at http://www.my.gather.ap/remember/marjorie-clifford-2021.
Burial will be at Pine Grove Cemetery, in Waterville, in the spring.
Arrangements are in the care of the Lawry Brothers Funeral Home, 107 Main St., Fairfield, where condolences may be shared with the family on the obituary page of the website at http://www.familyfirstfuneralhomes.com.
In lieu of flowers, donations in Marjorie's memory may be made to the Juvenile Diabetes Association, JDRF,200 Vessey St. 28th Floor, New York, NY, 10281, or to the American Heart Association, P.O.Box 840692, Dallas, TX 75284.
Responsible journalism is hard work!
It is also expensive!
If you enjoy reading The Town Line and the good news we bring you each week, would you consider a donation to help us continue the work we're doing?
The Town Line is a 501(c)(3) nonprofit private foundation, and all donations are tax deductible under the Internal Revenue Service code.
To help, please visit our online
donation page
or mail a check payable to
The Town Line, PO Box 89, South China, ME 04358
. Your contribution is appreciated!
https://townline.org/wp-content/uploads/2019/07/Town-Line-Website-banner-v3-1030x206.jpg
0
0
Website Editor
https://townline.org/wp-content/uploads/2019/07/Town-Line-Website-banner-v3-1030x206.jpg
Website Editor
2021-12-08 15:57:59
2021-12-08 15:57:59
OBITUARIES for Thursday, December 9, 2021