OBITUARIES for Thursday, February 16, 2023
JAMES G. KUS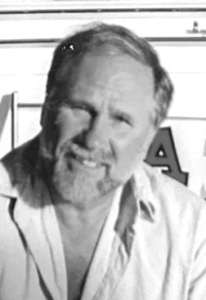 WATERVILLE – James Gregory Kus, 71, passed away on Sunday, January 29, 2023. James was born on May 20, 1951, to Joseph and Sophie.
James graduated from Winthrop High School and went on to Maine Maritime Academy, in Castine, where he graduated in 1976. Just a year after, he was a third mate on the Arco Juneau. That was the first ship to carry Alaskan pipeline oil from Valdez, Alaska. Tankers were scheduled to deliver Alaskan crude to refineries in Washington, California, and Texas – the last via the Panama Canal.
James was a "Jack of all trades" and was always ready to tackle any project.
He is survived by his wife, Dawn; and daughter, Jamilee; two grandchildren, Jasmine and Jace, who called him "Popo"; his siblings, Joan Chane, Crawford and wife Beth, David and wife Julie, Thomas and wife Alice, Joseph, Robert and wife Tina, and Catherine Douglas and husband Steven; many brothers and sisters-in-law; and many nieces, nephews; cousins.
A celebration of life will take place on April 29, 2023, at the Nazarene Church, on Route 3, in South China. Refreshments will be served between noon and 1 p.m., followed by a memorial celebration.
BARRY P. PUIIA
WATERVILLE – Barry Paul Puiia, 78, of Winslow, passed away on Monday, January 30, 2023, at Lakewood Continuing Care, in Waterville. He was born January 30, 1945. A Mass of Christian Burial will be held at Notre Dame Church, 116 Silver St., in Waterville.
Arrangements are under the direction and care of Gallant Funeral Home, 10 Elm St., Waterville. A full obituary can be found at http://www.gallantfh. com.
KENNETH R. GREENE JR.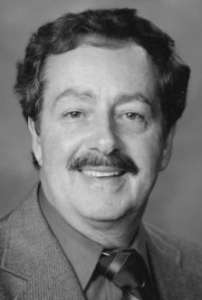 WINDSOR – Kenneth Robert Greene, Jr., 63, known to all as Bob, passed away on Monday, January 30, 2023, following a long battle with COPD. Bob was born on February 3, 1959, to Kenneth and Judith Greene in Salamanca, New York.
His family moved to Maine when he was still a child. Bob spent most of his life in the small community of Jefferson and the surrounding areas. He was a kind man who worked hard, loved his family, antique cars, horses, drawing, and building and painting model cars.
He is survived by his four sisters: Lea Glidden and husband Phillip, of Jefferson, Kandy Mitchell and husband Kevin, of El Cajon, California, Penny Greene, of Salado, Texas, and Cindy Greene, of Windsor; his two brothers Walter Morse and wife Aaron, of Jefferson, and Thomas Greene and wife Dawn, of Virginia Beach, Virginia; along with several nieces and nephews.
He was preceded in death by his father Kenneth Greene, mother Judy Morse; maternal grandparents Raymond and Eleanor Black; and several aunts and uncles.
A celebration of life will be held at noon, Sunday, February 19, 2023, at the Whitefield Lyon's Club, in Coopers Mills.
RONALD BRETON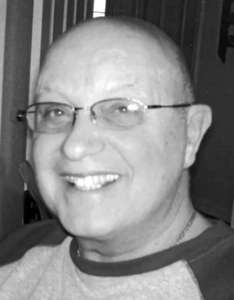 AUGUSTA – Ronald Richard Breton, 77, of Winslow, passed away on Thursday, February 2, 2023, following a brave struggle with PSP (Pro­gressive Su­pranuclear Palsy, a rare form of Parkinsonism). He was born in Waterville on February 11, 1945, to Cyrille and Alice (Legassey) Breton.
Ron graduated from Waterville High School in 1963 (cum laude) and in 1968 he graduated from Thomas College, in Waterville, (cum laude) with a business degree. First employed by Central Maine Power/Maine Yankee from 1968-1970, he then transitioned to a 30-year career with the Internal Revenue Service from 1970-2000. It was at the IRS that he developed many lifelong friendships, and established the content for what was to become many stories and anecdotes for which he would entertain for many years.
He was an active member of his community, most notably with the Knights of Columbus as a 3rd degree council #7300, in Winslow, 4th Degree Assembly #341, in Waterville. He held the positions of past Grand Knight and past Faithful Navigator. He also served as the past director of KESO Federal Credit Union, past president of Thomas College Alumni Association, and past member of Winslow JC's, Lion's Club and the Waterville Elks.
Ron also served as the past commodore for the Rockland Yacht Club, where many years of joy and family memories were created from Rockland Harbor and sailing the family boat, "Scoundrel". Sailing was one of his passions where he spent many summers enjoying family adventures and creating life long friendships. In the off season, his other passion was hunting; where he enjoyed the silence of nature and the bonding time with his buddies. Any spare time was filled with outdoor hobbies including ATVing, fishing, gardening or his other joy of cribbage.
Of all of his greatest achievements, Ron will be remembered as a strong, honorable and hilarious father who always was there at sporting events or to help his kids learn life skills. His greatest gift to this world was his laughter, the sense of humor he passed on to others, and his ability to light up a room with stories and puns. Always one to have the last laugh, Ron was a social man who was respected for his leadership skills and his ability to make friends in any circle.
He was blessed to marry two of his best friends in life, and leaves a legacy of being an amazing husband.
He was previously deceased (2002) by his first wife, Doris M. (St. Peter) Breton; his parents; his sister, Dorothy (Bilodeau) Rancourt, and her daughter (Ron's niece) Diane Bilodeau;
He is survived by his wife, Charlene (Rancourt) Breton; his son, Eric Breton and his wife Ashley, of Wyoming, and their kids Kail, Elyssa (called to heaven when she was just 10 days old) Ethan, and Matthew; his daughter, Kristen Breton, of Rhode Island, and her daughters Emmalyn and Grace; also Katie and Krystle Breton, and his nieces Donna Moriarty (goddaughter), Leta Bilodeau, Linda LaBrie.
A Mass of Christian Burial will be held on Monday, February 20, 2023, at 10 a.m., at Notre Dame Church, 116 Silver. St., in Waterville. A spring burial will be announced at a later date.
Please visit http://www.VeilleuxFuneralHome.com to leave messages of condolences to Ron's family.
Donations to help support and advance a better understanding of PSP in his honor, may be made in lieu of flowers to CurePSP, 1216 Broadway, 2nd floor, New York, NY 10001, or online at psp.org/iwanttohelp/ways-2-give/.
GARY A. McCARTY II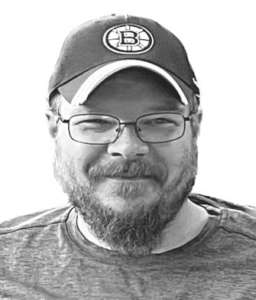 WEEKS MILLS – Gary Alden McCarty II, 39, passed away on Friday, February 3, 2023, following years of dealing with pancreatitis and multiple stomach health issues.
He attended Windsor School and graduated from Cony High School, in Augusta, in 2001. Through the years he worked for Pine State Trading Company and the Town of China Transfer Station.
Gary enjoyed spending time with his family and friends. He looked forward to spending time with his dad and Josh going on fishing trips and rides on their Harleys. But what he loved most was when his mom said yes to him getting his Mustang, in his junior year of high school. He loved that car! And one thing is for sure, he especially enjoyed family traditions and celebrating each holiday with everyone.
Gary always depended on his big sister for her guidance and was so thankful for Tanya. He also considered her husband, Josh, his brother, and enjoyed the time they shared and Gary knew that he could always count on them both no matter what.
Gary was proud to be an uncle and he loved to spend time with his nephew, Joshua, whether it was to talk about his Ford truck or to go fishing and hunting. Gary loved the fact that he was the one to bring Joshua hunting when he got his very first deer and another one the following year! He also enjoyed going to Cony to cheer Joshua on at his varsity lacrosse games.
Gary enjoyed hanging out with his niece, Leah and hearing all about her gymnastics meets and watching the videos of her routines when she completed a competition. And he was the one that fueled her love for snowboarding because she just mentioned it and he bought her what she wanted and her lift ticket. He grinned from ear to ear when he saw her "shred" down the mountain.
And he loved his furbabies and spoiled them. Buckwheat, Princess and Gus. Gus will miss "the good life" on our next trip without having him.
Gary was predeceased by his paternal grandmother, Jeannette McCarty; maternal grandparents, Lloyd "Bucky" and Evelyn French.
He is survived by his parents Gary and Lisa (French) McCarty; his sister, Tanya McCarty-Barrett and husband Josh; his nephew, Joshua Barrett II; his niece, Leah Barrett; his paternal grandfather, Alden McCarty; his aunt, Theresa Grotton and husband Tim; his aunt, Rita Gower and husband David; his uncle, Lloyd French Jr. and wife Lori; his aunt, Betty Baker and husband Jim; his uncle, Richard French; his aunt, Lori Leclerc and husband Bruno; his uncle, Doug McCarty; his cousins, Penny Grotton, Peggy (Jason) Barrett, Tara (Jay) Steeves, Bub (Amy) Gower, Lloyd (Jennifer) French, Amanda French, Lisa Baker, AJ Baker, Jennifer (Matt) Dissell; and many other extended family members and friends.
There was a Celebration of Life for Gary on Saturday, February 11, 2023, at Somerhill Events, in Somerville.
KELLY BARNES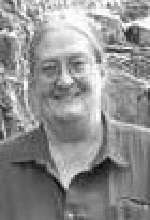 FAIRFIELD – Kelly Barnes,, 63, passed away on Wednesday, February 1, 2023, of pancreatic cancer. Kelly was born April 28, 1959.
She was born and raised in Skowhegan, going to schools in Skowhegan.
Kelly devoted her whole adult life to taking care of others. Everyone loved Kelly's hugs. She worked many years doing in-home work with the elderly before spending 30 years working with adults with intellectual and developmental disabilities.
At the age of 56, Kelly went to college to become a Certified Medical Assistant, working at Lovejoy Health Center, in Albion, where she loved her job. Kelly loved her work there and loved the people she worked with.
Kelly was predeceased by her mom, Jane Gallant, and her dad, Kenneth Gallant; her grandmother, Thelma Gaffey; her uncle, Edward Gaffey and her aunt, Helen Daigle.
She is survived by her wife of 26 years, Kelly Rogers, of Fairfield; their son, Joshua Rogers and his wife Krista Rogers, of Smithfield; and her grandchildren, Braylen and Brylee Rogers; two brothers, Mark Barnes and his wife Theresa, of Norridgewock, and their family, and Robert Gallant Sr. and his wife Lisa, of Skowhegan, and their family; her sister, Becky Lyons and her husband Rick, of Skowhegan, and their family; her sister, Sue and her husband Dana Burns, of Anson; sister-in-law, Sherry and her husband Rick, of Benton; and her aunt, Norma Gaffey, of Topsham; her niece, Lindsey Barnes, who is in the Navy, Michelle Barnes, of New Hampshire, and Robert Gallant Jr., of Skowhegan; many in-laws, cousins, nephews and nieces.
A service was held on Saturday, February 11, 2023, at Smart and Edwards Funeral Home, in Skowhegan.
Please visit http://www.SmartandEdwardsFH.com to share your condolences with Kelly's family.
In lieu of flowers and in Kelly's honor, donations can be made to Somerset Animal Shelter,, 12 Middle Rd.,, Skowhegan, ME 04976.
CHARLES E. SPEAR JR.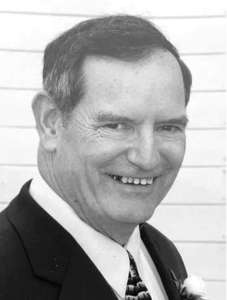 WATERVILLE – Charles Edwin "Ed" Spear, Jr., 80, passed away peacefully at home early Friday morning, February 3, 2023, in Waterville. Ed was born on April 3, 1942, in Hartford, Connecticut, the eldest son of Charles and Doris (Kimball) Spear.
Ed grew up in Connecticut and attended Simsbury High School, graduating in 1960. He graduated from the University of Maine, Orono, in 1964, with a B.S. in Forestry Management. He received his M.S. in Forestry Economics from the University of Massachusetts, Amherst in 1966.
He served in the U.S. Army and was posted to Frankfurt, Germany. He was honorably discharged in 1968 with the rank of first lieutenant. He worked as a park ranger, a senior insurance underwriter, construction sales and project manager, road construction supervisor and quality control officer.
Ed was an active community member. He belonged to the Sebasticook Masonic Lodge, in Clinton, becoming a third degree Master Mason and serving as Lodge Master for two terms. He attended the Waterville Universalist-Unitarian Church and served as board president. Ed volunteered with many organizations over the years, serving AIDS patients, the elderly and homeless populations. He was generous with his time and was known as a kind, open-hearted man.
He enjoyed adventuring in nature with his family, including camping, cross-country skiing, hiking, and wood cutting. He also loved making apple cider and maple syrup.
Ed is survived by Sylvia (Niles), his wife of 58 years; sons Christopher and Keith, and their spouses Dianna and Cathy, respectively; grandson, Andrew, his wife Kylie and daughters Hannah and Jaelynn; grandson, Jared, partner Emily; brother, Michael and wife Lucia; sisters-in-law Sandra Niles and Jane Gagnon.
A Celebration of Life will be held in the spring.
Memories and condolences may be shared at directcremationofmaine.com.
The family requests that any donations be made in Ed's name to the Unitarian-Universalist Church, of Waterville, and the Humane Society Waterville Area.
JAMES M. McDONOUGH

WINSLOW – James Michael McDonough, 68, passed away unexpectedly at his home, in Winslow, on Saturday, February 4. 2023. Jim was born on February 26, 1954, to James and Alex­an­dria McDon­ough.
He grew up in Winslow, where he stayed to raise his own family.
Jim graduated from Winslow High School in 1972. Jim, with his brothers Mark and Todd, held a McDonough family legacy as state champion wrestlers. Jim served in the United States Army as an expert marksman. While on deployment he was stationed in Germany. Jim was employed by Scott Paper Company, the Wyandotte Woolen Mill, and K-Mart, all in Waterville.
In 1979 Jim married the love of his life, Beverly Lemore. Together they had two children, James Michael McDonough II, and Heather Lynn McDonough.
During his youth, Jim served as altar boy at St. John the Baptist Church, in Winslow, alongside his brother, Mark.
Despite being a New Englander Jim was an avid New York Yankees fan. He enjoyed the outdoors and each fall could be found hunting with his brother and friends in China. During the spring, summer, and fall months you could count on finding him fishing on the Kennebec River, at Fort Halifax, in Winslow, with his brother, Mark, his special friends George, Billy, Ernie, and Butch, as well as his brother-in-law, Bob. If you wanted to know what was biting or when, Jim was the man to ask.
Jim held a pretty steady routine and would often be seen at the 107 Store, in Winslow, purchasing his lottery tickets. He was generally a quiet, reserved man but when he smiled you couldn't help but smile back. Jim loved his family, his dog, Axle, and his friends deeply, and surely will be missed by many.
Jim was predeceased by his father "Jim" (1986), his mother "Allie" (2013); and his brother, Mark (2023).
Jim is survived by his wife, Beverly McDonough; his two children, James "Jim" McDonough, of Winslow, and Heather Perry and husband David, of Winslow; sister, Kathy Jackson and husband Gary, of Winslow; brother, Todd McDonough and partner Nieves Moon, of Florida; brothers-in-law, Gary Lemore and wife, Dawn, of Fayette, and Robert Lemore, of Clinton; sisters-in-law, Debra Nielsen and husband Paul, of Clinton, Sandra Irving and partner Andy Fortin, of Benton; grandchildren, Arnold "AJ" Mammy, Alexandria "Alex" McDonough, Daniel Perry, Amiya Perry; and many nieces and nephews.
There will be a shared celebration of Jim's life with his brother Mark's life, at the Silver Street Tavern in Waterville this May.
LILLIAN I. QUIRION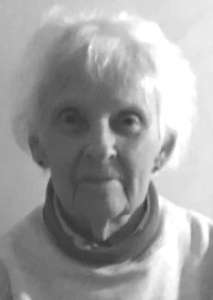 VIERA, Florida – Lillian Irene (Tardiff) Quirion, 97, passed away peacefully on Saturday, February 4, 2023. Lillian was born on June 12, 1925, in Waterville, to Alice (Vear) Tardiff and John Tardiff.
She graduated from Waterville High School, class of 1944. She attended Thomas College, in Waterville, later working at the Augusta State House and subsequently for the Maine State Police, fingerprinting school children in various Maine counties. This was a job she loved and of which she was very proud.
Lillian and Ray retired to Florida in 1980 for some of the happiest years of their lives. In their later years they resided with their son, Joe in Chesapeake, Virginia.
Lillian will be remembered as a mother whose family was the center of her life. She was famous for her pies and breads which she baked each Saturday. Her knitting, crocheting and sewing projects were gifted to family and friends.
She was physically active and few could walk with her and keep up! And she loved to laugh. Her Catholic faith and religious devotion sustained her throughout her long life.
Lillian married Raymond Quirion on June 24, 1946, shortly after he returned from serving in World War II. He predeceased her on March 26, 2022. They were married for 75 years. She was also predeceased by her infant son, Raymond, in 1949, her son, James, in 2003; and her three sisters, Yvette, Dollis and Therese.
She is survived by her daughter, Rose Marie Cole, of Duxbury, Massachusetts; her son, Joseph Quirion; her granddaughter, Lauren (Quirion) Molina and husband Bernard, of Atlanta, Georgia; her grandson, Christopher Cole, of Los Angeles, California; and her sister-in-law, Colette Lachance and husband Roland, of Winslow.
Funeral services will be private.
LAURIE A. McGOWAN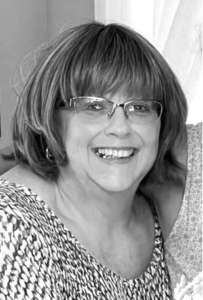 OAKLAND – Laurie Ann McGowan, 67, passed away Sunday, February 5, 2023, at her home in Oakland. She was born August 8, 1955, in Waterville, the daughter of Arthur Joseph and Lorraine Gloria (Poulin) Libby.
She graduated from Waterville High School class of 1973. Laurie spent most of her career working in various doctor's offices and hospitals, including Northern Light and MaineGeneral Health. Most recently she was employed as a patient service representative for MaineGeneral Medical Center, in Waterville.
Laurie enjoyed nature, fishing, anything with cats, her daily "soaps", game night with the Hillmans, and watching the WWE.
She is survived by her life partner, Gary S. Meader, of Oakland; his sons, Aaron and wife Emily and their son, Clark, of North Belgrade; Jonathan and wife Megan and their daughters Julia and Sophia, of Levant; siblings, Janice and sons William and Thomas, of Gloucester, Virginia; Susan and husband Tom and children Chris and Jennifer, of South China; Carol and husband Wayne and children Jessica and Shawn, of Chesapeake, Virginia; Angela and husband Tim and children Sarah and Eric, of Canaan; Julie and husband Dan and children Caleb, Garrett and Joshua, of Randolph; brother, Alan and wife Cindy and children Adam, Anthony and Jason, of Waterville; cousin, Jane and husband Bruce Hillman; several aunts and uncles.
A Celebration of Life will be held at a later date at the convenience of the family.
Arrangements under the direction and care of Dan & Scott's Cremation & Funeral Service, 445 Waterville Rd., Skowhegan ME 04976.
In lieu of flowers, friends wishing may make donations in Laurie's memory to Humane Society Waterville Area, 00 Webb Rd., Waterville, ME 04901.
BARBARA WORKMAN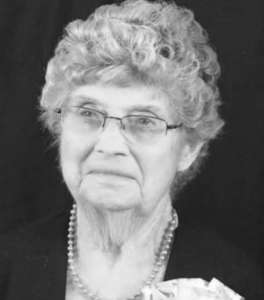 WATERVILLE – Barbara Workman, 91, passed away peacefully on Tuesday, February 7, 2023, in Waterville. She was born in Cambridge, Massachusetts, on July 14, 1931.
She attended school in Massachusetts, graduating from Cambridge High School in 1949, and eventually settling in Maine where she raised her family.
Barbara loved the outdoors and spent many spring and summer days tending to her flower garden. She also enjoyed cooking and baking for her family which included birthday cakes and holiday feasts. She loved to travel and would take day trips to the coast, to Boston and many other places throughout the year, often bringing along her family.
She was predeceased by her parents Harry and Elizabeth Cooper.
She is survived by her four children, Betsy Fontaine and husband Dan, of Arizona, David Workman, of Belgrade, Daniel Workman, of Waterville, and Dale Workman and wife Lisa, of Oakland; five grandchildren, Meagan Hensley and her husband Jonathon, of Oregon, Jinni Campbell and her husband Matt, of Lisbon, Jesse Workman, of Waterville, Nicholas Workman and his wife Hannah, of Rome, and Lindsey Pillsbury, of Oakland; great-grandchildren; nieces and nephews.
A graveside service will be held in the spring at Pine Grove Cemetery, in Belgrade.
Arrangements are in the care of Wheeler Funeral Home, 26 Church St., Oakland, where condolences, memories, and photos may be shared with the family on the obituary page of the website at http://www.lawrybrothers.com.
FRANCIS MERRITT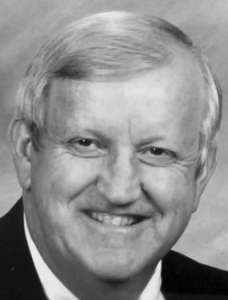 WATERVILLE – Francis "Butch" Merritt, 86, died peacefully on Tues­day, February 7, 2023, at Maine­General Medical Center. He was born in Roch­ester, Massa­chusetts, on July 1, 1936, to Francis and Hattie Merritt.
His family lived on the property of Ellis D. Atwood, which had many acres of cranberry bogs in Carver, Massachusetts, and Butch's father was the foreman of that business. During harvest the cranberries were brought in from the bogs on a narrow-gauge railroad, which Mr. Atwood had relocated from Sandy River. This later became known as The Edaville Railroad. Butch always said he was lucky to grow up there because there was a lot of interesting activity, and in the winter they played hockey on the frozen bogs.
His father and brother were baseball enthusiasts and at a young age Butch was bat boy for the town team and later organized a team for the local boys. He graduated from Plymouth High School where he excelled at basketball and baseball.
In 1950 he met Virginia Nichols at a church camp, in Marion, Massachusetts. Six years later they were married and moved to Aurora, Illinois, where he attended Aurora College (now Aurora University) and was referred to by many as an "eternal optimist." He played basketball and baseball, and after his graduation he became the baseball coach and assumed other responsibilities in the physical education department.
He graduated with bachelor of arts and bachelor of theology degrees. He then went to seminary in Naperville, Illinois, graduating with a bachelor of divinity degree. In 1964 they moved to Augusta where he served as pastor of a church, and children, Peter and Pam, were joyfully added to the family.
In 1967 they moved to Waterville to serve part time in the Blessed Hope Advent Christian Church and to begin his 25-year career as science teacher at the Waterville Junior High School. He received his master's degree in science education at Farmington College (now UMF).
As a teacher he is often remembered for his pet iguana, his many trips with the ski club he founded, his winter safety course, and the interesting things he kept in formaldehyde in the closet.
He initiated the building of the Merritt Nature Trail, and many students walked the trail, learning a variety of things as they went along. One year he discovered the bones of a dead moose in the Belgrade woods. With many trips he brought it to the school, and had the students put the moose skeleton together. For years the skeleton served in the classroom as a working illustration of anatomy. During this time, he coached basketball and baseball at the junior high school, and later coached baseball for 11 years at Waterville High School.
He was ordained as a United Methodist elder, and upon his retirement from teaching, he served as pastor in several churches in the area. He was active in the community with the Waterville Rotary Club, the United Way, the Oakland Food Pantry, and as president of the board of the Sunset Home.
He was an avid Boston Red Sox fan, and followed the New England Patriots, and the Boston Celtics and Bruins. He enjoyed skiing, golfing, hiking, hunting, fishing, and playing bridge. Butch cherished the times he hunted with his grandsons and was very proud the day he and Drew came home with Drew's first deer. He and Virginia enjoyed traveling, visited many states including Alaska and Hawaii, and took two trips to Europe.
He is survived by his wife, Virginia; son, Peter; daughter Pamela; granddaughter Sarah; grandsons Drew and Keith; brother Robert; sister, Nancy; and many nieces and nephews.
He was predeceased by his sister, Gertrude.
A Celebration of Life will be held at the Oakland-Sidney United Methodist Church, in Oakland, on Saturday, February 18, 2023, at 11 a.m.
Arrangements are in the care of Wheeler Funeral Home, 26 Church St., Oakland, where condolences, memories, and photos may be shared with the family on the obituary page of the website at http://www.lawrybrothers.com.
Memorial gifts can be made in his name to the Oakland Methodist Church, Maine General Hospital in Augusta, St. Joseph Hospital in Bangor, or a charity of choice.
MURIEL MICHAUD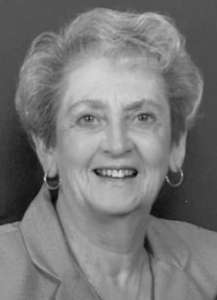 WATERVILLE – Muriel Michaud, 93, passed away on Thursday, February 9, 2023, at Mt, Joseph, of Waterville. She was born March 13, 1929, in Waterville, the daughter of Irene Grenier Lambert.
She attended Notre Dame Catholic School and Waterville High School.
Muriel and Marc were married on July 5, 1948, at Notre Dame Church, in Waterville, by Rev. Arthur Poulin, of Canada, a family friend. They celebrated 63 years of marriage before Marc passed in 2011.
Muriel worked a few years at C.F. Hathaway Shirt Factory, in Waterville, but most of her life was devoted to being a wife and mother. She loved her family dearly and lived for them. She loved gardening, cooking, sewing, knitting and was known for her homemade bread.
She was active in the Ladies' Guild of Notre Dame for 25 years, serving as vice-president and then president for several years. She also belonged to the Daughters of Isabella and the Rosary Sodality. She was a member of Corpus Christi Parish (formerly Notre Dame Church) all her life and was on the parish council and served as a Eucharistic Minister for 30 years. She also visited the sick at the hospital and the homebound, bringing them the Eucharist every week.
Muriel was a dedicated and loving wife, mother and grandmother. She was a thoughtful person who always put the needs of others above her own and she will be greatly missed by her family and friends. She loved life and was able to make everyone around her feel special.
She is survived by her seven children: James Michaud and his wife Deb, of Belgrade, Ann Hebert, of Colebrook New Hampshire, Bob Michaud and his wife Becky Wyman, of Smithfield, Teri Weisberger and her husband Steve, of Belgrade, Marianne Finkbeiner and her husband Gayle, of Belgrade, Reggie Michaud and his wife Connie, of Lakeside, California, and Jane Patrock and her husband Bryce, of Milford; 18 grandchildren; and 22 great-grandchildren; two sisters Jean Davis, of Maine, and Jolene Calloway, of Florida; and a sister-in-law, Cynthia Lambert, of Maine; and several nieces and nephews.
She was predeceased by her husband Marc, a brother Arthur Lambert and several brothers and sisters-in-law.
A Mass of Christian Burial will be held on Tuesday, February 21, at 10 a.m., at Notre Dame Church, 116 Silver St., in Waterville.
Fond memories and expressions of sympathy may be shared at http://www.VeilleuxFuneralHome.com for the Michaud family.
Arrangements are under the care and direction of Veilleux and Redington Funeral Home 8 Elm St. Waterville.
In lieu of flowers, donations may be made to Corpus Christi Parish, 17 South Garand St., Winslow ME 04901.
DAVID S. EASTON
WATERVILLE – David Shedd Easton, 75, passed away on Sunday, February 13, 2022, in Waterville. He was born on September 29, 1947, at Jane Case Hospital, in Delaware, Ohio. He attended Hayes High School from 1961-1965 during which time he excelled on the debate team and the swim team. He was class president his sophomore year and was also an Eagle Scout. He went on to attend Antioch College, in Yellow Springs, Ohio, where he majored in philosophy.
He was married to Carol Jean Oberg for 30 years. They lived for many years in Waterville. Carol was an emergency room nurse.
David lived above the Bob-In Tavern, in Waterville, for the last eight years of his life. David spent many summers in Little Deer Isle, on the Penobscot Bay.
David is survived by his sisters Carol Easton, of Tampa, Florida, Judith Easton, of Chicago, Illinois, and Anne Lundin, of Madison, Wisconsin; and his cousins Lynn Simonds, of Torrington, Connecticut, Dale Whitesell, of McLean, Virginia, Betty Anne Shedd, of Duxbury, Massachusetts, Deborah Wohlert, of Quincy, Florida, and Andy Shedd, of Portland; his aunt, Shirley MacLeod, of Yarmouth; and his cousin, Mark Daniel Shedd, of Deer Isle.
A memorial was held on the small beach across from Pumpkin Island on June 16, 2022.
Responsible journalism is hard work!
It is also expensive!
If you enjoy reading The Town Line and the good news we bring you each week, would you consider a donation to help us continue the work we're doing?
The Town Line is a 501(c)(3) nonprofit private foundation, and all donations are tax deductible under the Internal Revenue Service code.
To help, please visit our online
donation page
or mail a check payable to
The Town Line, PO Box 89, South China, ME 04358
. Your contribution is appreciated!
https://townline.org/wp-content/uploads/2016/06/TownLineBanner.jpg
0
0
Website Editor
https://townline.org/wp-content/uploads/2016/06/TownLineBanner.jpg
Website Editor
2023-02-15 13:53:39
2023-02-15 13:53:39
OBITUARIES for Thursday, February 16, 2023