DIANE B. POMERLEAU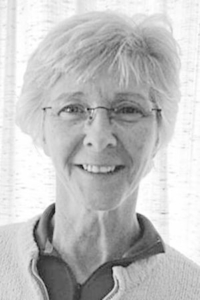 VASSALBORO – Diane B. Pomerleau, 66, of Vassalboro, died peacefully at her home on Friday afternoon, June 4, 2021, from pneumonia associated with Alzheimer's. Diane was born on Jan­uary 26, 1955, the daughter of William H. and Theresa (Veilleux) Bean.
She was raised on the Cony Road, in Augusta, attended St. Augustine School, and graduated from Cony High School in 1973. Diane married Michael Pomerleau, of Winslow, in May 1974, and settled in Vassalboro where they raised three children.
The sixth of nine children, Diane was a wonderful mother and homemaker. Besides keeping an immaculate home, she tended several gardens, sewed, canned fruits and vegetables, and loved to cook and bake sweets. Over the years, she also enjoyed candlepin bowling, "Beano" at the American Legion, hosting parties, attending country music concerts, winemaking, exercise and meditation, long walks, and family vacations.
Diane was hardworking and industrious. She began working in high school at A&W and then Deering Ice Cream, in Augusta. She worked as a bookkeeper at Malcolm Cadillac-Oldsmobile, babysat several Riverside area children when her kids were young, was a cashier at Shop-n-Save, a hostess at the SenatorInn, in Augusta, and a receptionist in Radiology at the Veterans Administration Hospital, in Togus.
She began her career for the federal government as a clerk-typist at GSA, in Augusta, became the secretary for the director of the IRS, in Augusta, and then returned to work for GSA as a building management specialist until her early retirement in 2010. As her health declined, she received in-home care from family, caregivers, and hospice until her death.
Diane was always a perfectionist. She would do anything for her kids, but she once gave the "gift of life" to a total stranger as a bone marrow stem cell donor. Diane was very social, quick to laughter, loved to joke, and had an energetic, playful spirit. She carried these traits with her even as her disease progressed into its later stages. She will be dearly missed.
Diane was predeceased by her parents; her brother, Richard Bean, of Augusta; her sister, Linda Merrill, and nephew, Troy Merrill, of Windsor; and her nephew, Shawn Cormier, of Augusta.
She is survived by her husband, Michael; her son, Jason Pomerleau, daughter-in-law, Flora (Ming), and their daughters, Adelle, Celine, and Sophie, of Califon, New Jersey; her daughter, Mindy Puri, son-in-law, Rajeev, and their son, Maxwell, of Falmouth; and her son, Daniel Pomerleau, daughter-in-law, Elizabeth, and their daughters, Lucia and Fiona, of Alexandria, Virginia; her brothers and sisters, William R. Bean and his wife, Louise, of Augusta; Ronald Bean of Augusta; Ann Dube and her husband, Robert, of Vassalboro; Roland Bean and his wife, Diane, of Sidney; Donald Bean and his wife, Carol, of Augusta; Nancy Dumont and her husband, David, of Sidney; brother-in-law, Michael Merrill, of Windsor; and many nieces, nephews, grandnieces, and grandnephews.
A funeral Mass will be held at St. Augustine Church, in Augusta, at 10 a.m., on Saturday, July 17, 2021. A reception, memorial service and luncheon will follow at the Elk's Lodge, in Augusta. All who knew and loved her are invited to attend.
In lieu of flowers, donations can be made in Diane's memory to MaineGeneral Hospice, P.O. Box 828, Waterville, ME 04903-0828 (give.mainegeneral.org).
FAYE I. POTTLE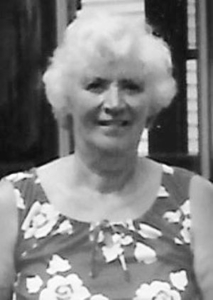 BENTON – Faye Isabelle Pottle, 91, passed away on Thursday morning, June 10, 2021. She was born in Albion on September 22, 1929, to Cla­rence and Lizzie (Dow) Cookson.
She attended Besse High School, in Albion, and graduated in June 1948 as valedictorian of her class. Later that year, she married Edwin Pottle, of Benton, and they both went to work at Diamond Match Company, in Oakland. They both retired in 1982 after 34 years. Then they traveled by motor home for eight years to California and Florida in the winter months. Faye said it was always heaven to return to Maine and home.
She greatly enjoyed gardening and had many beautiful potted plants. She spent most of her time in her gardens and also in the woods helping to cut pulp and firewood. She attended the East Benton Church where she was church clerk for 13 years and Sunday School teacher for over five years where she had a great troop of 12 youngsters who came every Sunday.
Faye is survived by her children, Barbara and Gary Richards, of Clinton; grandchildren, Kelly and Bill McKenzie, of Albion, Greg Richards and wife Jennifer, of Clinton, Beth and Travis Brown, of Washburn; nine great-grandchildren; great-great-granddaughter, Evelyn McKenzie.
She was predeceased by her parents; husband in 1991; son, Fred; John and Dot Cookson, Luana and Norman Willette, Elsie and Norman Wilson, Shirley and Edward Ellis, Dora and Shesler Blaisdell, Gloria Cookson, Edith Cookson and Ralph Webber III; brothers, Robert and Mayo Cookson; and sister, Beverly Webber.
At her request, there will be no visitation hours or funeral service.
A graveside service and celebration of life will be held at a later date at the convenience of the family.
Arrangements under the direction and care of Dan & Scott's Cremation & Funeral Service, 445 Waterville Road, Skowhegan, ME 04976.
JONATHAN G. JOSEPH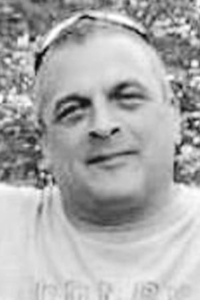 WATERVILLE – Jonathan George Joseph, 59, passed away peacefully at the Gosnell Hospice House, in Scarborough, on Tuesday, June 15, 2021. Jon was born in 1961 and raised in Waterville.
He graduated from Water­ville High School and attended Thomas College, in Waterville. He lived in San Antonio, Texas, and Kennebunk, ultimately returning to Waterville. He was a well-liked waiter whose customers followed him to jobs at several local restaurants. Later, Jon took over Joseph Vending, at Colby College. He was a bartender at the Colby Pub and events, most recently worked at Thomas College under the Sodexo umbrella.
He was a long time Waterville Country Club member and was an avid golfer. He enjoyed golfing adventures with his brother Duke, in San Antonio, and beach days with his brother Chris and family, in Kennebunk. Jon also enjoyed continuing the family weekly tee time with Dave Burbank. After his father passed, he took over as primary caregiver for his mom. He was known for his jumbo shrimp platters and his secret cocktail sauce he prepared for all holiday gatherings. Jon had an easy laugh and was the life of the party.
He was predeceased by his father Alfred "Al" Joseph.
He is survived by his mother, Ruth Joseph, of Waterville; his brother, Alfred Jr. "Duke" and Lyn Joseph, of San Antonio, Texas; his sister Sue Dunn and Robert White, of Bartlett, New Hampshire; his nieces, Lauren Dunn, of Denver, Colorado, and Caitlin Dunn, of New Zealand; his brother, Christopher and Frieda Joseph, of Kennebunk; his nephews, Lee Joseph, of Ottawa, Ontario, Canada, and Sam Joseph, of Arundel; and niece, Sophie Joseph, of Saco.
Arrangements are under the direction and care of Gallant Funeral Home. 10 Elm Street, Waterville.
An online guestbook may be signed, condolences and memories shared at http://www.gallantfh.com.
In lieu of flowers, donations may be made in Jonathan Joseph's name to Maine General Hospice, P.O Box 828, Waterville, ME 04903-0828.
RAYMOND L. DUDLEY SR.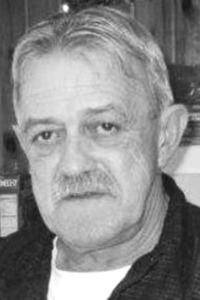 VASSALBORO – Raynold L. Dudley Sr., 67, of Vassalboro, passed away at MaineGeneral Medical Center, in Augusta, on Monday, June 21, 2021, due to COPD and heart failure. He was born on November 16, 1953, son of Theron Dudley Sr. and Patricia Dudley (Studley).
Ray loved fishing, hunting, cooking, and especially camping in Pemaquid in his younger days. He held a variety of jobs in his life – cook, meat cutter, construction worker, welder and iron worker, at Cives Steel, in Augusta.
Ray was well liked and had quite the sense of humor. He had many a good stories of his life's ad­ventures to tell. Ray enjoyed his time with his grandson, Conner. He enjoyed getting Conner to laugh and giggle with his silly antics. He loved to feed him his viddles and sneak him his sippy cup and other things when others weren't around. He'd say "Grampa will take care of you."
He is survived by his son, Joshua Dudley and fiancée, Devin Henderson; grandson, Conner Dudley, as well as a brother, Theron Dudley Jr.; and two sisters, Linda Beaulieu and Tricia Darcia.
A family gathering will be held at a later date.
SANDRA S. KNIGHTS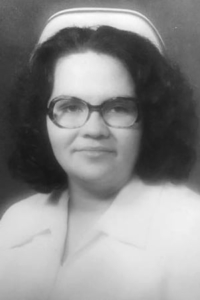 WATERVILLE – Sandra Santos Knights, 65, died Tuesday, June 22, 2021, at Mount Saint Joseph Residence, in Waterville, having had a long battle with several medical issues. Sandra, or "Sandy" as those who knew her best would call her—was born April 26, 1956, born in Cheyenne, Wyoming, to Raul and Ester Santos, their only child.
She enjoyed being with her family, reading the Bible, conversing about Christianity, doing crosswords and trivia games, watching the news and her crime shows. She loved strawberries, traveling and animals, especially cats.
Before early retirement, Sandy was a registered nurse with the state of Maine and working for 20-plus years at MaineGeneral Medical Center, in Waterville. She loved working in the pediatric department, she absolutely loved babies and taking care of them. She was most happy when surrounded by infants and young children – and she knew how to care for them and show love.
Having been in the U. S. Air Force for so long, she traveled with them her whole life until they landed in Fairfield when she was in the eighth grade.
She was a good Christian lady. Even at the end she knew her Lord and Savior. She loved to sing in her early years, she loved to host her friends and laugh for hours. She was a very bright and special woman. Towards the end she would often discuss her favorite Bible passages. One being PSALM 46:10, "Be still, and know that I am God: I will be exalted among the nations, I will be exalted in the earth." Another one she would discuss would be Roman's 8:28: "And we know that in all things God works for the good (A) of those who love him, who have been called (B) according to his purpose." She was predeceased in 2013 by her mother, Esther B. Santos and father, Raul F. Santos, in 2001.
She is survived by her husband, Leland L. Knights II; daughter, Kerrilee M. Knights, son, Daniel S. Knights; grandsons Orestes Christopher Dixon, Alexander and Logan Knights, granddaughter, Akasha Rose Dixon.
There will be a private graveside service held in Fairfield at the Maplewood Cemetery, at noon, on Friday, July 9.
Arrangements are under the care and direction of Veilleux and Redington Funeral Home, http://www.veilleuxfuneralhome.com.
NANCY M. LaBRIE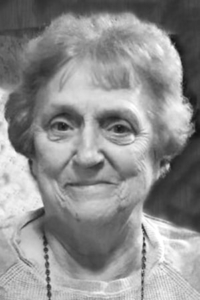 WATERVILLE – Nancy Marie LaBrie, 77, died at her home on Tuesday, June 22, 2021, following a long illness. She was born March 4, 1944, in Portsmouth, New Hamp­shire, the daughter of the late Alice Chapman and Harley Gallagher.
Nancy loved her cat Molly, listening to Neil Diamond, playing cards, and trivial pursuit. Above all, she was madly in love with and predeceased by her husband of 58 years, Joseph Robert Luis "Bob". "Nanny", as she was known, was highly creative and loved to cook with her family, needle point, quilt, and paint, among other things.
She is survived by her children and their spouses, Joseph and Bonnie, Martha Spaulding, Allison and Mike Campbell and Kevin and Robin; 12 grandchildren; and 15 great-grandchildren; brothers Herbert Gallagher, Calvin, Fred and Michael Chapman; and her sister, Christine Pullen.
Above all, the family would like people to, instead of mourn her passing, celebrate the wonderful life she had and the love she shared with us all. We will all miss her dearly.
A Celebration of Life will be held Saturday, July 10, at 1 p.m., at the Saint Bridget's Center, 864 Main St., Vassalboro.
Arrangements under the direction and care of Dan and Scott's Cremation and Funeral Service, 445 Waterville Rd., Skowhegan ME 04976.
In lieu of flowers, friends wishing may make donations in Nancy's memory to the
Kidney Foundation of Maine, P.O. Box 1134, Portland, ME 04104.
BLAINE G. HENRY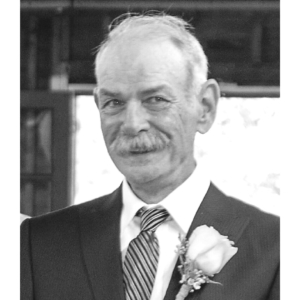 KINGSTON, New Brunswick, Canada – Blaine Gordon Henry, 70, of Kingston, New Brunswick, Canada, passed away on Saturday, May 22, 2021, at the Saint John Regional Hospital. He was born in Waterville on January 11, 1951, the only child of the late James and Jacqueline )McGregor) Henry.
Blaine graduated from Lawrence High School, in Fairfield, class of 1969, and then attended Central Maine Vocational-Technical Institute, in Auburn, where he graduated with a diploma in process control and instrumentation technology in 1971. Following graduation, Blaine was employed by Mobil Oil, in Chicago, Illinois, for a short time and then moved back to Maine where he worked at Bath Iron Works, in Bath. In 1974, Blaine and Gail were married and emmigrated to Canada (Saint John, NB) to start a career at Irving Oil, where he worked for 42 years.
Blaine had a wonderful sense of humor and could tell a great story. He was knowledgeable in just about every subject, and if you asked him a question you had better be prepared for a lengthy answer. One of his many sayings was, "to make a long story longer." He loved the outdoors, was an avid hunter, and had a great love for animals. For many years Blaine enjoyed Friday night pool with his many friends.
Blaine is survived by his wife, Gail; his sons, Nathan and wife Sherry and son Justin; his daughter Sarah and husband Joe Gilliland; and his granddaughter, Summer.
RODNEY A. DESCHAINE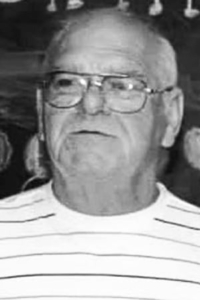 WATERVILLE – Rodney A. Deschaine, 77, passed away peacefully Tuesday, June 22, 2021, at Northern Light Inland Hos­pital, in Water­ville. He was born in Water­ville on April 26, 1944, a son of Rene and Anne (Martin) Deschaine.
He was raised in Waterville and graduated from Waterville High School in 1963. Over the years, he worked at Scott PaperCo., in Winslow, Carleton Woolen Mill and retired from Dorothy Egg Farm as a delivery driver. He was also known to be puttering around the house all the time.
Rodney was predeceased by his parents, infant daughter Terry and his sister Geraldine MacArthur.
He is survived by his life partner, Sharon Lane; his children: Trina Nickerson and husband, Frank, of Fairfield, Ken Deschaine, of Jay, Pam Howe and husband Millage, of West Coxsackie, New York, and Jaime Lane and domestic partner Claudia Jones, of Kiezer, Oregan; siblings: Roland Dechaine and wife Diane, Rose Paulette and husband Gene, David Deschaine, Martin Deschaine and wife Jane; grandchildren, Brock Deschaine, Zachary and Allison Nickerson, Freeman, Owen, Shayna and Haylic Howe; several cousins, nieces and nephews.
At his request there will not be a funeral service, but a Celebration of Life will be held on August 7.
You are invited to offer your condolences and share fond memories with the family by visiting Rodney's guestbook at http://www.veilleuxfuneralhome.com.
A Service of Veilleux and Redington Funeral Home, 8 Elm St., Waterville, Maine 04901. (207)872-7676.
ELAINE J. COLLIER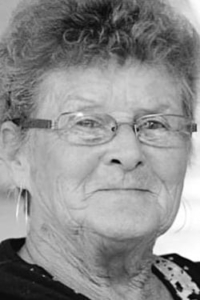 OAKLAND – Elaine Joyce (Bickford) Collier was born in Oakland on May 4, 1938, to Bessie and Earl Bickford, one of five children.
She worked her way through the Williams school system and married the love of her life, Buddy Collier in 1957. Together they shared big dreams. They shared five children together. Growing their family, they spent time traveling the west.
Montana proved to be an intriguing place with promises of mill work and missile silos, but two days before their final return trip in the early '70s, President Nixon signed a peace treaty eliminating those job opportunities. To think that one stroke of the pen would be what finally determined Maine was where they would keep their family. In 64 years together, what started as two, would turn into 61, nearly a person for every year together. Five children, 16 grandchildren and 21 great-grandchildren. Not to mention the countless people she took in as her own.
She spent many happy years working for the Registry of Deeds, in Augusta. She also found great joy later in life working by her daughter's side at Grower Merchandise Services. She loved to shop whenever she could and was always drawn to the ocean. But in the grand scheme of things, her true passion was always found in her family.
Her favorite holiday was Halloween because it gave her the opportunity to scare all her growing grandchildren and follow it with a chuckle. Simply the best seems the most accurate description for her. A rock. A sounding board for all your troubles. The storm. Pure heart and an everlasting fire for life. She is the reason we are all here. Her fire transcended through the generations and molded us into the beautiful, strong, passionate people we all are today. She was the force that drove the ship, the glue that bound us all together, the one we all strived to be. She was and will always be our guide through every hill and valley this life throws at us.
Every moment she spent here was enjoyed fully with not a second wasted. She ran, she danced, she laughed, cried and sang. She saw the world from cruise ships and gambled until her heart was full. She loved everyone, so strong, with everything she had. There will never be a replacement or a fix for this hole in all our lives that she will leave behind. She would not want us to cry for her, a resounding "I don't need nothin'," would have been the directions given. She lived, she loved, and as a family we are all better people for the priceless gifts she has bestowed upon us. She is finally at peace, Big Gram and Gramp, dancing away in Paradise together. This is how she would want to be remembered, smiling, dancing, laughing and loving. She was our light and she will be forever missed by every single person she ever touched.
Elaine was predeceased by her husband, Buddy Collier; her mother and father, Bessie (Knox) Bickford and Earl Bickford; her brother, Neil Bickford and sister, Janice Dorval.
She is survived by four sons, Chad Collier and his wife Lauralei, Flint Collier and his wife Susan, Nathan Collier and his wife Terri, Cord Collier and his wife Frannie; a daughter, Debbie Smith and her husband Terry; grandchildren Paige Collier and partner Kelsey, Joe Gagnon and wife Julie, Kahlie Desrosiers and husband Josh, Lucas Collier and wife Kristen, Jaimie Gagnon, Matthew Collier and wife Jessica, Kailyn Morlano and husband Joe, Jake Collier and partner Shelby, Alei Collier and fiancé Brandon. Carson Collier, Jennifer Langella and husband Nick, Meaghan Webster and husband Chad, Nikki Cummings and husband Casey, Delaney Collier and partner Jake, Abby Collier and Cassie Smith; great-grandchildren Aiden and Emilyn, Remington and Roanoke, Gracelyn, Madelyn and Joey, Gabby, Raya and Nathan, Charli and Liam, Evelyn and Maelyn, Gunner, Aubri, Lydia, Finn and Barry, River and Clark, Elaine; brothers, Earl Bickford and wife Alice, and Jack Bickford and wife Dorothy;
A celebration of Life will be held Saturday July 10, 3 p.m., at Gram's home, in Oakland.
JASON BURNHAM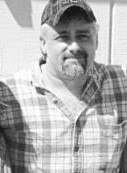 WATERVILLE – On Monday, June 21, 2021, Jason Burnham, 46, of Water­ville, unexpectedly passed away at his residence. Jason was born in Skowhegan on September 25, 1974, to parents Joan and Wayne Burnham.
He graduated from Madison Area High School with the class of 1992. After graduating he went on to work at Wood Tech like his father.
On his free time as a young adult Jason enjoyed riding snowmobiles and was the self proclaimed "#1 dancer at any bar around." As a father he enjoyed spending time with his family and sidekick pup, Isabelle, and was often seen in his red Jeep jamming out to his favorite tunes. Jason will always be remembered for looking his best while having a Mountain Dew in hand.
Jason is survived by his daughter, Miriah Jo Casey; his son, Benjamin Ross Warrell; grandson, Ashton-Wayne Bautista; the love of his life, Brigette Warrell; grandparents, Marie Fortin, Donald and Elaine Burnham as well as many cousins, aunts and uncles.
Jason was preceded in death by his parents, Joan and Wayne Burnham, grandparents, Jean-Paul Fortin, Bernard and Stella Heil.
Services will be held at King Parish Cemetery, in Skowhegan, on July 7, 2021, at 1:30 p.m., with a celebration of life held afterwards at an undisclosed location. The family appreciates and welcomes anyone who loved and knew Jason to come pay their respects.
Responsible journalism is hard work!
It is also expensive!
If you enjoy reading The Town Line and the good news we bring you each week, would you consider a donation to help us continue the work we're doing?
The Town Line is a 501(c)(3) nonprofit private foundation, and all donations are tax deductible under the Internal Revenue Service code.
To help, please visit our online
donation page
or mail a check payable to
The Town Line, PO Box 89, South China, ME 04358
. Your contribution is appreciated!
https://townline.org/wp-content/uploads/2019/07/Town-Line-Website-banner-v3-1030x206.jpg
0
0
Website Editor
https://townline.org/wp-content/uploads/2019/07/Town-Line-Website-banner-v3-1030x206.jpg
Website Editor
2021-06-30 14:48:21
2021-06-30 14:48:21
OBITUARIES for Thursday, July 1, 2021