WILLIAM C. TAYLOR
WINSLOW – William C. "Bill" Taylor, 88, of Winslow, died on Friday. June 7, 2019, from complications of Kidney and heart disease. Bill was born on September 2, 1930 in Belfast to William Taylor and Marion (Dickey) Taylor.
He grew up in Belfast and graduated from Belfast High School in 1949. On February 15, 1958 he married his wife of 61 years, Julia (Famolaro) Taylor. Together they raised a son, Christopher W. Taylor, also of Winslow.
Bill worked in the newspaper industry for much of his life. As production manager at the Fremont News Messenger, in Fremont, Ohio, and the Morning Sentinel, in Waterville. He played a major role in modernizing both newspapers during the 1970s and 1980s.
An avid motocyclist, Bill customized and rode several motorcycles over the years. He often travel with his friends all over Maine, Vermont, New Hampshire, parts of Quebec, and Pennsylvania Dutch country.
Bill often joked about his wife, Julie, getting him "addicted" to bowling in his late twenties. It was a pastime he would enjoy for the rest of his life. In his later years, he and his good friend, Dennis Bowman ran the Pro shop at Central Maine Family Fun, in Skowhegan, where Bill gave lessons and drilled bowling balls for bowlers throughout the area.
Bill was predeceased by his father, William and his mother, Marion.
He is survived by his wife Julia; his son, Chris; and several cousins.
A celebration of Bill's life will be held at T & B Celebration Center, 414 Madison Avenue, Skowhegan, on Saturday, June 29, 2019 at 1 p.m.
In lieu of flowers, please consider donating to the Waterville Area Humane Society.
ROBERT H. FERREIRA
UNITY – Robert Henry Ferreira, 76, died peacefully on Wednesday, June 12, 2019, at MaineGeneral Medical Center, in Augusta, following a courageous battle with cancer. He was born on September 7, 1942, the only child of Henry and Edna Ferreira.
Bob, as he liked to be called, was raised in Unity and graduated from Unity-Freedom Academy, class of 1961. He married his high school sweetheart, Carol Beaulieu, on September 2, 1961.
Bob loved living in Unity and staying connected with many lifelong friends. He was a hard worker and if not at work you could find him always out mowing the lawn, plowing the snow or tinkering on whatever he could find. He was the owner of Ferreira Trucking, which he started will still working a full-time job at the former Chinet Co., in Fairfield, or Richard L. Hodges, in Unity.
Upon his retirement he worked along side his son, Tim Ferreira, to make Ferreira Trucking what it is today. Bob's passion was to be at the garage with all his employees, his dog, Max, and around the trucks. Aside from the passion of trucks he loved to go to the races and watch NASCAR, and happily shared this passion with his children and grandchildren. In his early years he enjoyed hunting, camping and snowmobiling.
He was predeceased by his parents, Henry Joseph Ferreira and Edna Anderson Ferreira; his son-in-law, Michael Dean Jones, and father and mother-in-law, Edward and Edwina Beaulieu.
He is survived by his wife of 57 years, Carol Beaulieu Ferreira.
He was the father of Lori Ferreira Jones, of Unity, son, Timothy Ferreira and his wife, Suzanne, of Unity; grandfather of Amy Jones Corson and husband, Michael, of Unity, Adam Robert Jones and Nikki Abrahamson, of Unity, Alissa Jones Keene and husband,m Kyle, of Belfast, Nicholas Ferreira and Hannah Ferreira, of Unity; his eight great-granddaughters, Kaylee, Allyee and Rylee Corson, Mikala, Kristyn, Kelsey and Savanna Jones, all of Unity, and Raegan Keene, of Belfast; his sister-in-law, Ann Beaulieu Maglaras and husband John, of Pittsfield.
An online guestbook may be signed and memories shared at www.familyfirstfuneralhomes.com.
Arrangements are by Lawry Brothers Funeral Home & Cremation Care.
MILDRED M. LAGASSE
WINSLOW – Mildred "Millie" Lagasse, 100, passed away peacefully at home on
Friday, June 21, 2019. She was born in Long Pond on August 1, 1918, the eldest daughter of George and Amanda Paradis Butler.
At the age of 16, Millie began working at the Skowhegan Woolen Mill where she remained for several years. She marred Joseph J. Lagasse on August 3, 1940. They were married 56 years before his passing in 1997. After getting married, Millie and Joe moved to the family farm at Twelve Corners in Madison, where they raised their five children. Millie was known for planting large vegetable gardens, canning most of the bounty for her family, and also sharing with neighbors.
After Joe passed away, Millie and her German Shepherd moved to Winslow to be closer to her daughters. While in Winslow, Millie made numerous friends through attending daily morning Mass at St. John the Baptist. Millie enjoyed making jigsaw puzzles, watching EWTN and Judge Judy, weekly lunches with her sons, going for rides, and especially spending time with her family.
She was predeceased by her husband; daughter and son-in-law, Mary and Alfie St. Peter; and her five sisters, Evelyn, Alvina, Irene, Frances, and Theresa.
Survivors include her sons, David (Del), of Skowhegan, and Edward (Kathy), of Madison; daughters, Susan (Lou) and Nancy (Anna), of Winslow; grandchildren, April, Carol, Mark, Ted, Ben, and Erin; great-grandchildren, Samantha, Abby, Dresden, Owen, Drakke, Holly, and May; as well as several nieces and nephews.
Please visit www.veilleuxfuneralhome.com to share condolences, memories and tributes with her family.
In lieu of flowers, memorial donations may be made to St. John School, 15 So. Garand Street, Winslow ME 04901 or St. John Food Pantry, c/o Corpus Christi Parish, 70 Pleasant Street, Waterville ME 04901. (Checks payable to St. John Food Pantry)
PHILLIP H. WEBBER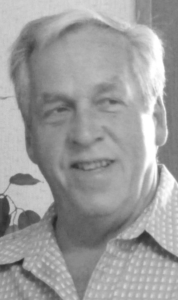 CHINA – Phillip Harry Webber, Jr., 73, passed away Saturday, June 15, 2019, at his home, in China. Clarence. He was born July 25, 1945, in Anson, the son of Phillip H. Sr. and Florence (Sealey) Webber.
He earned his GED from Madison High School and attended Thomas College, in Waterville. He was a veteran who proudly served his country in the United States Army from 1965 to 1966 until his honorable discharge. Phillip worked for many years as a post office clerk and enjoyed fishing, hunting, building and fixing things (he was called "Mr. Fix-It"). He loved his family and enjoyed spending time with them. On October 5, 2013, he married Luanne (Connelly) Caldwell.
He is survived by his wife of six years, Luanne (Connelly) Webber, of China; his mother, Florence (Sealey) Webber, of Madison; three daughters, Stacey L. Bodwell and husband Matthew, of Ipswich, Massachusetts, Shannon Webber, of Biddeford, Elaine McClamma and husband Jaso of Embden; step-daughter, Betty Calcagni and husband Joshu of West Warwick, Rhode Island; step-son, Michael Roy and wife Stevan of Homer, Alaska; five sisters, Beth Crosley, of New London, Connecticut; Sherry Messer and husband Chet, of Madison, Euletta Seavey and husband Raymond, of Madison, Florence Bachelder and husband Rick, of Kingfield, Hattie Spaulding and husband Charlie, of Palmyra; two brothers, Clarence Webber, of Madison, and David Webber and wife Cathy, of Madison; uncle Theodore Sealey of East Madison, Maine; 11 grandchildren and many nieces and nephews.
He was predeceased by his father, Phillip H. Webber Sr. and brother, Tommy Webber.
In lieu of flowers, friends wishing may make donations in Phillip's memory to the Veterans Association of America, Inc., P.O. Box 309 Audubon Station, New York, New York 10032-0309.
Arrangements under the direction and care of Dan & Scott's Cremation & Funeral Service, 445 Waterville Road, Skowhegan, ME 04976.
LAURIS L. MONK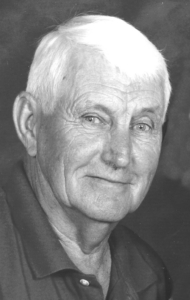 BENTON – Lauris L. Monk, 84, passed away Friday, June 26, 2019, at Lakewood Continuing Care Center, in Waterville. He was born July 24, 1934, in Clinton, the son of Oscar and Ila (McNally) Monk.
He graduated from Clinton High School and the University of Maine at Orono. On June 23, 1956, he married Barbara Clukey, in Clinton. He spent most of his life farming and teaching and also worked for General Electric Co. and Edwards Corp., both in Pittsfield.
Lauris was a past member of the Clinton Lions Club and loved NASCAR, local raceways, Boston Celtics and college basketball.
He is survived by his wife of 63 years, Barbara (Clukey) Monk, of Benton; son, Brian Monk and wife Melanie, of Skowhegan; daughter Laurie McLellan and husband David, of Benton; two granddaughters, Ashley Bouwkamp and husband David, of Virginia, Christina Monk, of Topsham; two grandsons, David Monk, of China, Brian Monk II, of Benton; two great-granddaughters, Alana Monk, of Waterville, Bellamie Monk, of Clinton; two great-grandsons, Aiden Bouwkamp and Kamden Bouwkamp, both of Virginia.
A graveside service will be held at a later date at the convenience of the family.
In lieu of flowers, friends wishing may make donations in Lauris's memory tothe American Cancer Society, New England Division, One Bowdoin Mill Island, Suite 300, Topsham, Maine 04086-1240.
Arrangements under the direction and care of Dan & Scott's Cremation & Funeral Service, 445 Waterville Road, Skowhegan, ME 04976.
CONSTANCE Y. HALLEE
WATERVILLE – Constance Yvette Hallee, 101, passed away on Saturday, July 6, 2019, at Oak Grove Center, in Waterville. Connie was born in Winslow on February 9, 1918, and was the daughter of Leda and Donat Tardiff.
She attended Winslow public schools. Connie was an accomplished gardener, seamstress and homemaker, and in her spare time she liked to sew, embroider, crochet, read romance novels, bake delicious pastries and go shopping.
She is predeceased by her husband, Florian Francis Hallee; her brothers, Milton Tardiff and Maynard Tardiff, her sister, Lorraine Viguel; and her daughters-in-law, Karen Hallee and Peggy Hallee.
She is survived by her sister, Carlene Shores and spouse, Carroll Shores; and her children and spouses, Gerard Hallee, of Hillsboro, Oregon, Claudette and Pearly Simpson, of Waterville, Neal Hallee, of Auburn, Alan and Linnea Hallee, of Nashua New Hampshire, Gary Hallee, of Seattle Washington, and Lori Saleski and John Slusarz, of New Boston, New Hampshire; grandchildren and spouses, Justin Hallee, Steven Hallee, Karen and Jim Mayhew, Marc and Nancy Simpson, Richard Hallee and Larry Griffin, Margaret and Mike Tibbetts, Kris and Floriane Hallee, Jen and Katherine Little; and many great-grandchildren.
Services will be conducted at a later date.
Funeral arrangements are under the direction and care of Gallant Funeral Home, 10 Elm Street, Waterville. An online guestbook may be signed, condolences and memories shared at www.gallantfh.com.
In lieu of flowers, donations may be made to the Employee Appreciation Committee, Oak Grove Center, 27 Cool St., Waterville, ME 04901.
GLADYS YEATON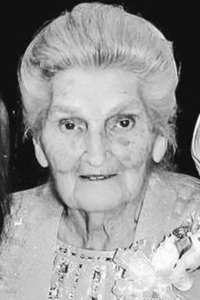 HAYESVILLE, NORTH CAROLINA – Gladys Yeaton, 96, passed away Saturday, July 6, 2019 in a North Carolina hospital. She was born April 6, 1923, in Vassalboro, the daughter of the late William and Myrtle Gove.
She graduated from Cony High School, in Augusta, and married Raymond L, Yeaton in 1944. Gladys was a lifelong active member of the Church of God, most recently she was an active member of Shooting Creek Church of God, in North Carolina. She has served as Sunday school teacher, Women's Ministry Leader and taught Children's Church. Her greatest love was that of her family and the joy they brought her throughout her life.
She was predeceased by her brother, Richard; her husband; two sisters, Ruth Haney and Evelyn Zilher; son Bennie; granddaughter, Carlene Yeaton; and great-grandson, Isaac Demers.
She is survived by her daughter and faithful caregiver, Carolyn Demers, of Hayesville, North Carolina; her husband, Bishop Scott Demers; sons Kennedy Yeaton, of Brooksville, Florida, and Ronald Yeaton of Mill Hall, Pennsylvania; daughters Gladys Weymouth, of Augusta, and Mary Ann Robinson of Chelsae; sister Kay Steward; 15 grandchildren; and many great-grandchildren.
Arrangements are with South Chapel of Greene Funeral Service and Crematorium, Gastonia. Condolences may me made online at www.greenefuneral.com.
CYNTHIA M. BRAWN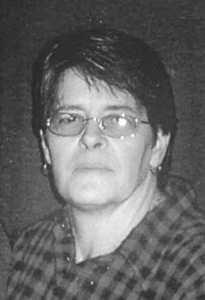 OAKLAND – Cynthia "Cindy" Mary Brawn, 67, passed away at home on the morning of July 8, 2019. She was born in Waterville on October 18, 1952, to Basil E. Trask Jr. (May 15, 1924 – June 12, 1999) and Corinne (Simons) Trask (Feb. 9, 1927 – Jan. 24, 1974).
Cindy graduated from Messalonskee High School, in Oakland, class of 1971, where she enjoyed playing basketball, softball, and bowling. As an adult, she worked at Dead River Co., in Waterville, LaVerdiere's Drug Store, and finally New Balance Shoe, in Skowhegan, from where she retired.
She liked 12 ounce curls, horseshoes in the backyard, bowling and Victor Newman from Young and the Restless, but she loved winning. She was one of a kind. A loving wife and a legendary mother.
She is survived by her husband; and son; her sister; a nephew, Wade Stevens and his family; nieces Melissa Emery and her family, Amber Snell and her family, Sonia Poulin and her family; and nephew Darrel Trask and his family.
She was predeceased by her parents; her two brothers, Craig Trask, 57 (March 26, 1954 – Jan. 6, 2013) and Doug Trask, 62 (Nov. 8, 1949 – May 10, 2012); and great-nephew, Parker Millard Stevens (Sept. 30, 2009 – July 24, 2018).
LEO D. SYLVAIN JR.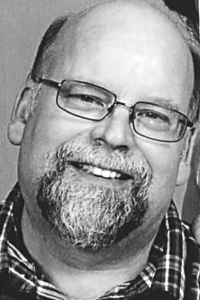 VASSALBORO – Leo D. Sylvain Jr. passed away on July 9, 2019. Leo was born and brought up in Winslow, attending the Winslow schools and also Kennebec Valley Community College, in Fairfield.
In 1988 Leo met, fell in love with and married Tammy Ouellette. They were married one month shy of their 31st wedding anniversary.
Together, Leo and Tammy had two children, Virginia and Colby. Leo loved to travel and to make wonderful woodworking projects. He just loved any kind of gathering, especially big gatherings at his house. His wonderful laugh and sense of humor were one of a kind, they will be missed forever.
At the time of his retirement, Leo was working for the VA Togus as a boiler operator, a job he loved. Leo was a faithful communicant at Corpus Christi Parish,in Winslow/Waterville.
Leo was predeceased by his parents, Leo Sylvain Sr. and Virginia (Morris) Sylvain; his sister, Laura Jean, his brother, Michael Brandon; and his grandparents.
Leo is survived by his wife, Tammy (Ouellette) Sylvain; his daughter, Virginia Tuggle and her husband Steve, along with his grandsons, Blayd and Colton; and his son, Colby Sylvain; siblings, MaryAnn Veazie, Susan Ryder and her husband John, Kathleen Sylvain, Deborah Johnson, Sandra Campbell, James Sylvain and his wife Kathy, and Timothy Sylvain and his wife Doreen; Tammy's family, mother and father-in-law, Jim and Patricia Ouellette, Allison (Ouellette) Ring and husband Dan, Kim (Ouellette) and Souliere husband Bob, Cary Ouellette, Jennifer (Ouellette) Frederick and husband Todd; and many nieces and nephews.
Funeral arrangements are under the care and direction of Veilleux Funeral Home, please visit their website at www.veilleuxfuneralhome.com to view a video of Leo's life and share your memories and condolences with his family.
In lieu of flowers, please give to St. Jude Children's Research Hospital, MGMC Hospice or give to your local food pantry.
VERONICA M. RANCOURT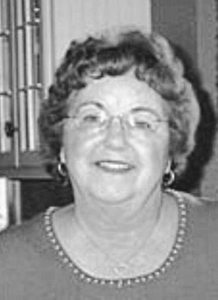 FAIRFIELD – Veronica Mary Rancourt, 87, passed away at MaineGeneral Medical Center on Tuesday, July 9, 2019. Veronica was born in Fairfield on February 19, 1932, the daughter of Ignacy Zimba and Staniska (Biedor) Zimba.
Veronica graduated from Lawrence High School, in Fairfield. She went on to have a 42-year career at Huhtamaki (formerly Keyes Fibre Co.), in Waterville.
Veronica belonged to the former Immaculate Heart of Mary Church, of Fairfield. She enjoyed time with her family on Snow Pond, going to the coast for lobster, taking trips out of state and playing slot machines.
She was predeceased by her parents, Ignacy and Staniska Zimba; her son, Rodney Rancourt; six brothers, John Zimba, Eddie Lambert, Frank Zimba, Ted Zimba, Albert Zimba, and Robert Zimba, and two sisters, Stella Popolaski and Mona Couture.
Veronica is survived by her spouse, Eugene Rancourt; son Daniel Rancourt and his wife Gail Rancourt, of Oakland; grandsons, Christopher Rancourt and companion Rae Ann Dennis, of Waterville, Corey Rancourt and his wife Danica Rancourt, of Sidney; great-grandchildren, Logan, Landon, Jayden, and Bentley; and granddaughter, Jasmin.
Services will be held at a later date.
An online guestbook may be signed, and memories shared at www.familyfirstfuneralhomes.com.
Arrangements are by Lawry Brothers Funeral & Cremation Care, 107 Maine Street., Fairfield.
Responsible journalism is hard work!
It is also expensive!
If you enjoy reading The Town Line and the good news we bring you each week, would you consider a donation to help us continue the work we're doing?
The Town Line is a 501(c)(3) nonprofit private foundation, and all donations are tax deductible under the Internal Revenue Service code.
To help, please visit our online
donation page
or mail a check payable to
The Town Line, PO Box 89, South China, ME 04358
. Your contribution is appreciated!
https://townline.org/wp-content/uploads/2019/07/Town-Line-Website-banner-v3-1030x206.jpg
0
0
Website Editor
https://townline.org/wp-content/uploads/2019/07/Town-Line-Website-banner-v3-1030x206.jpg
Website Editor
2019-07-17 13:55:03
2019-07-17 14:03:16
Obituaries for Thursday, July 18, 2019