OBITUARIES for Thursday, May 20, 2021
JAMES F. RONCO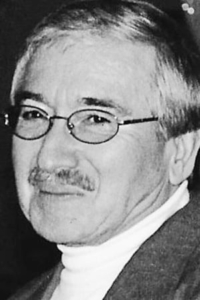 VASSALBORO – James Frederick Ronco, Jr., 86, passed away Saturday, May 1, 2021, at Mount Saint Joseph's Nursing Home, in Waterville, following a long illness with Park­inson's Disease. Born April 17, 1935, in the home of his grandmother, Emma Burgess Ronco, in Fairfield Center, the first of three sons of Lorna Sarah (Abbott) Ronco and James F. Ronco, Sr.
He attended Gardiner High School, graduating in 1953 as senioir class president. In 1955, he enlisted for four years in the U.S. Air Force, of which 32 months were served in Bordeaux, France. With 30 days leave time per year, he toured much of Europe. Back in the '60s, Jim was very active in the Augusta Jaycees, serving as an officer and being named Jaycee of the year. From his participation, he gained additional self-confidence.
Jim married the former Rosemary Elizabeth Willette and started work as an agent/rep for Met Life, in Augusta. They became parents of Mark, Lisa, and Jason during this time. Promoted to sales manager in Fitchburg, Massachusetts, and later as a consultant for Met, he became a million dollar producer. They returned to Gardiner and opened Ronco's Bookworm, which was sold at a profit nearly five years later. Jim and Rosemary divorced during this time.
In the spring of 1982, Jim began a 20-year career as an Optical Frame Sales Rep, calling on Opticians, Optometrists and Ophthalmologists, covering all of Maine. Jim had found his niche, becoming the top rep for each of the three companies by working hard, by being himself, honest, ethical, and low-key. He married Eileen Marsden Lindberg, of Vassalboro, in 1995. On the last day of 2001, Jim hung up his running shoes, he fully retired.
While still president of the Gardiner High School Class of '53, Jim initiated the class of '53 scholarship fund in 1983. With classmates contributing for several years, the fund has awarded $31,000 to G.H.S. students, giving $1,000 per year. "An unmatched legacy."
Jim was a member of the Vassalboro United Methodist Church and was previously active as a member and chairman of many committees, including the Community Calendar. He later attended the Oakland Sidney United Methodist Church and was a member of both the Vassalboro and the Sidney historical societies.
He is survived by his wife Eileen; daughter, Lisa Marie Ronco; son, Jason Raymond Ronco and husband Richard Perry; brother, Gary Ronco and wife Judy; sister-in-law, Mary Ronco; former spouse, Rosemary Willette Ronco; nieces and cousins.
He was predeceased by his parents, son Mark, and brother, Robert.
A graveside service will be observed on Thursday, May 27, 2021, 10 a.m., at the Maine Veterans Memorial Cemetery, Mount Vernon Rd., Augusta, and a Celebration of Life to follow at the Le Club Calumet, Augusta.
Arrangements under the direction and care of Dan & Scott's Cremation & Funeral Service, 445 Waterville Road, Skowhegan ME 04976.
In lieu of flowers, please donate to National Suicide Prevention Lifeline, in memory of Mark Alan Ronco.
CLINTON R. HAYWARD JR.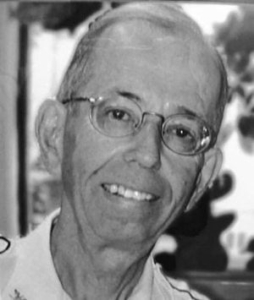 SOUTH CHINA – Clinton R. Hayward, Jr., 78, died peacefully on Sunday, May 2, 2021, following a brief illness, at Togus VA Medical Center, Augusta.
He was the husband of the late Patricia B. (Sitnik) Hayward.
Clinton was born December 29, 1942, in Vanceboro, the son of the late Clinton R. and Ruth D. (Davis) Hayward.
He was a resident of South China for the past three years. He previously resided in Calais and Winslow. He was a graduate of Calais High School, class of 1961. He went on to further his education at the University of Maine Orono where he graduated in 1976 with a degree in criminal justice.
Clinton was the security director at St. Mary's Hospital, in Lewiston, for 22 years until his retirement in 2008. He previously was the Chief of Police for the City of Calais for 12 years and was also the owner and operator of the Red Beach Country Store, in 1977.
He was a proud United States Air Force veteran serving during the Vietnam war and held the rank of sergeant.
Clinton was an active member of the community. He was a member of Ducks Unlimited and served as chapter chairman, The International Association for Healthcare Security and Safety where he served as Maine State Chairman, a member of the Humane Society of the U.S. and the United Animal Nations. He was the associate supervisor of the Kennebec County Soil and Water Conservation District, past president of the Maine Chiefs of Police Association and also served as a member of the New England Association for Chiefs of Police and Governor's Task Force for Law Enforcement.
Clint was a master gardener and spent most of his years creating, building and maintaining Hayward Gardens, in Winslow. This talent carried over in his retirement years at his home on Three Mile Pond, known as the "Chick-a-Monk". Clint loved Three Mile Pond. If he wasn't caring for his gardens you could find him on the pond fishing or maintaining trails on the property at "Chick-a-Monk". He truly enjoyed being outdoors with his family, friends and loyal and faithful canine companion Joy. He also treasured the time he spent with his family at the family camp on Boyden Lake, in Perry, and most recently on Three Mile Pond, in South China.
Clint was happiest when his hands were in the dirt, or fishing on many lakes in Central Maine, and/or spending time with his family, friends and his canine companion Joy. Clint had also recently re-opened his antique business (Wild Wings Antiques) out of his home on Three Mile Pond and had a lifelong love of antiques. In his earlier years, Clint was an avid duck and grouse hunter and passed that passion on to his two sons Tom and Clint. He was a happy and positive man known for his leadership and compassion. All that knew him well have suffered a tremendous loss.
Clinton is survived by his children Diane Seeley, of Charlotte, Tommy Hayward and his wife Nokomis, of Scarborough, Clinton D. Hayward and his wife Anne, of Livermore, Paul Blair and his wife Sarah Pew, of Pacifica, California, and Kathy Blair, of Auburn; his sisters Betty Jean Bisson, of Minneapolis, Minnesota, Karel MacKay and her husband Al, of South China, Marcia Hayward, of Machiasport, and Debbie Hancock and her husband Gordon, of Calais; grandchildren Megan Grenier and Samantha Hayward, of Sidney, and Taylor Hayward, of Scarborough; step-grandchildren Stephanie Seeley-Bishop and her husband Taylor, of Herman, and Andrew Seeley, of Concord, New Hampshire; his step-great-grandchildren Lydia and Myla Bishop, of Herman.
In addition to his wife and parents, Clinton was predeceased by his sister Janet Yardley, brother David Hayward; and his son-in-law Edward Seeley.
Clinton's visiting hours will be in the Lawry Brothers Funeral Home, 107 Main St., Fairfield, on Wednesday, May 19, 2021, from 10 to 11 a.m. followed by his funeral service in the funeral home.
Interment with military honors will immediately follow in the Maine Veterans Memorial Cemetery, Mt. Vernon Road, Augusta, at 1 p.m. Relatives and friends are respectfully invited.
Arrangements are in the care of the Lawry Brothers Funeral Home, 107 Main St., Fairfield, where condolences may be shared with the family on the obituary page of the website at http://www.familyfirstfuneralhomes.com
In lieu of flowers, donations in Clinton's memory may be made to the Humane Society Waterville Area, 100 Webb Rd., Waterville, ME 04901.
(Read more about Clint and his interests and experiences in these two stories published in The Town Line: The bird man of South China: 100 birdhouses or bust! and Welcome home: A Vietnam experience.)
SHARON E. DRAKE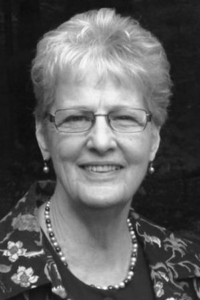 BENTON – Sharon Esther Drake, 77, passed away Monday, May 3, 2021, at MaineGeneral Medical Center, in Augusta. She was born May 29, 1943, in Waterville, the daughter of Elwood Lawrence and Avis Delia (Abbott) Manson.
She studied theology at the New Brunswick Bible Institute where she met her future husband Lawrence A. Drake. They shared 55 years of marriage before his passing in 2018.
She was employed by Laverdiere's Drug Stores in the accounting department and then at KSW Federal Credit Union, in Waterville. She was a member of the Clinton Baptist Church.
She is survived by daughter, Jillene L. Graves and husband Daren, of Benton; two sons, James L. Drake and wife Tami, of Kennebunk, and Jordan L. Drake and wife Denise, of Winslow; grandchildren, Leah Solis, Brooke Murphy, Brittany Murphy, all of Las Vegas, Nevada, Tyler Drake and wife Kaileigh, of Dayton, Caleb Drake, of Westbrook, Kelsey Graves, of Waterville, and Kade Graves, of Benton.
She was predeceased by her husband, Lawrence Drake, and daughter, Julie Drake.
A Celebration of Life will be held Saturday, May 29, 2021, at 9 a.m. at the Clinton Baptist Church, 10 Spring St., Clinton.
Arrangements under the direction and care of Dan & Scott's Cremation & Funeral Service, 445 Waterville Road, Skowhegan ME 04976.
In lieu of flowers, friends may make donations in Sharon's memory to the Clinton Baptist Van/Ride Share Program, 10 Spring St., Clinton, ME 04927.
DEBORAH A. PERRY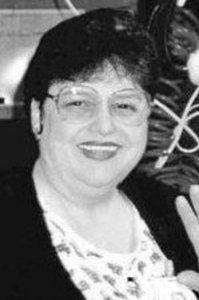 WINSLOW – Deborah Ann "Debbie" Sabia Perry, wife of Tyrone Perry for 44 years, passed away suddenly on Tuesday, May 4, 2021, at her home in Winslow. She was born on September 29, 1946, in Stamford, Connecticut, to Daniel Sabia Sr. and Fanny Lupo.
Debbie was employed at C. F. Hathaway Shirt Co., in Waterville, for many years. She was a mother to her son David, wife Heather and grandmother to her two grandchildren Daniel and Amiya, as well as her adopted daughter Debbie Dufour.
Debbie was a wonderful and loving friend and sister and is survived by sisters and brother William "Bill", Rebecca, Ceal and husband Bill, Marylou and husband Raymond, Theresa and husband Mark; many nieces, nephews and cousins.
She was predeceased by her mother and father, brother Pete, his wife Leona, sister-in-law Carmela and brother Robert.
Burial service to be announced. at a later date.
LYDIA M. DAY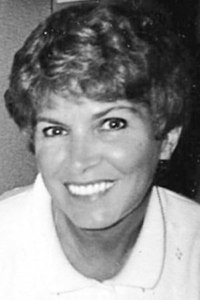 AUGUSTA – Lydia M. Day, 85, died Wednesday, May 5, 2021, at MaineGeneral Rehabilitation and Nursing Care Center at Glenridge, following a long illness. She was born in Jefferson on July 18, 1935, a daughter of the late Reuben and Theresa (Clark) Bowden.
Mrs. Day was a graduate of Erskine Academy, in South China, and was employed for many years at various law offices as well as the State Attorney General's Office.
She was Queen of the Red Hat Society and loved to play cribbage.
Mrs. Day was predeceased by her husband, Frederick K. Day, Jr.
She is survived by two sons, Terrance Pierce, of Colorado Springs, Colorado, and Todd Pierce, of Vietnam; a daughter, Merlene Williamson, of Whitefield; a half-brother, Clayton Weeks, of Waterville; a half-sister, Beverly Weeks, of Winslow; five grandchildren, Elizabeth Pierce, Spencer Pierce, Michael Pierce, Tom Williamson and Joshua Williamson; two great-grandchildren, Sabella and Hunter Williamson; as well as several nieces, nephews and cousins.
Relatives and friends may visit on Friday, July 16, from 9 – 11 a.m., at Plummer Funeral Home, Windsor Chapel, 983 Ridge Rd., Rt. 32, Windsor, where a memorial service will follow at 11 a.m.
Burial will follow in the new Maine Veterans Memorial Cemetery, Mt. Vernon Rd., Augusta.
Condolences, stories and photos may be shared at http://www.plummerfh.com.
PETER K. MADIGAN
WATERVILLE – Peter Kevin Madigan, 77, of Waterville, passed away on Thursday, May 6, 2021, at MaineGeneral Medical Center, in Augusta. Peter was born in The Bronx, New York.
He graduated from Archbishop Malloy High School and Fordham University, in the Bronx. Peter traveled the world for work when he was younger, always bringing home special gifts for his wife and daughters. He had a talent for doing things that made his loved ones smile. Once it was designing and implementing a scavenger hunt for his grandchildren that involved numerous neighbors.
He had a varied career but what he enjoyed doing most was cooking for people. Peter was a long time volunteer with the Waterville Food Bank. He also volunteered at the Sacred Heart Soup Kitchen. He absolutely loved giving food to people. He would take vegetables from the Food Bank to make delicious tomato soup or spaghetti sauce for the Waterville Evening Sandwich Program. When he was well, he participated every year in the NAMI Walk, supporting Kennebec Behavioral Health. He took great joy in helping others any way he could. He was a proud retired member of the Communications Workers of America (CWA) Union. He served on the Waterville City Charter Commission in 2013. He was also a friend of Bill W for nearly 40 years.
Peter loved music, especially The Rolling Stones. He enjoyed seeing live music with his daughters. He saw a number of the best acts in the business in his lifetime, including The Rolling Stones, The Who, Tom Petty and U2. He also loved the New York Yankees and had quite the collection of Yankees gear. He loved to wear crazy colorful socks and took great pride in his outlandish sock collection.
Peter also was a great animal lover.
He is survived by his wife of 57 years, Alice Madigan; daughters, State Representative Colleen Madigan and her husband David Bradford, of Waterville, Elana Madigan and her partner Ronald Reed, of Waterville, and Jennifer Madigan Bott and her husband Christopher Bott and grandchildren Nathaniel and Mackenzie Bott, of Ship Bottom, New Jersey; sisters Elizabeth Freher and her husband Edward Freher, of Naples, Florida, Ioset Madigan, of Plano, Texas, and Virginia Minucci and Salvatore Minucci, of Staten Island, New York; and many nieces and nephews.
A Mass of Christian Burial will be celebrated on Thursday, May 20, at 10:00 a.m., at Notre Dame Catholic Church, 116 Silver St., Waterville. A Celebration of Life will be held at a later date.
In lieu of flowers, Peter's family asks that donations be made to the Waterville Food Bank in his name, so his work of feeding people continues
DONALD H. HOTHAM JR.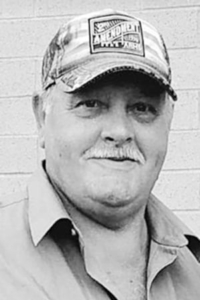 ALBION – Donald H. Hotham, Jr. passed away on Friday, May 7, 2021, at his home, following a brief, but aggressive battle with cancer. Donald was born in Waterville, on July 1, 1956, son of Donald, Sr. and Margaret Ann (Haunan) Hotham.
He grew up in Albion and graduated from Lawrence High School, in Fairfield.
Donald was employed by the International Brotherhood of Painters and Allied Trades, Local Union #1468, District Council #35, and traveled all over the country painting commercial buildings and nuclear power plants.
Donald enjoyed hunting with Daryl, fishing with Victor, had a green thumb for gardening and loved playing cribbage. He especially was fond of NASCAR races and an avid fan of race car driver Kyle Busch. He looked forward to the races and bantered with Justin about who was the best driver and who would win. Don loved Burger King and enjoyed eating a Whopper with his mother-in-law Rose, after driving her to her medical appointments. Even though Don's brother Dean was much younger than him, they loved spending time together, talking and laughing about hunting trips, friends and family.
He married the former Kathy Jean (Pelotte) Hotham, on July 8, 2000. Together they honeymooned at Niagara Falls, New York, and the Poconos. They traveled to Jamaica several times, and to many destinations in Florida, including Key West and Busch Gardens, amongst other places. They were recently planning to return to the Caribbean to renew their marriage vows, together with close family members. While traveling to various destinations, Don and Kathy enjoyed tailgating with his truck and eating their favorite barbecued foods. At the end, Donald surprised his nurses with his brave fight to survive.
Don nicknamed Kathy "Toots" and she affectionately called him her "Donny Boy". They were never far from each other and enjoyed every minute together. They cherished packing a picnic basket and going to the ocean to eat lobster to enjoy the smells of the ocean and the warmth of the sun. Don especially loved playing and spending time with his grandchildren and was so proud of each one of them. For Christmases for their first five years, he gifted them with a piggy bank containing money for future savings.
He had a special affection for his granddaughter Emily Fortin, and recently helped her purchase her first car. Together they laughed and joked as she has progressed into a beautiful young lady. Don loved his granddaughter Haley and was looking forward to her graduation from high school this spring. He is also survived by grandchildren Audric and Taylor Elkins. When Audric visited for the weekends, he would run into the living room and jump on Donny and shower him with kisses and hugs. Audric loved having Papa Don give him rides on Big Red the tractor. He considered Taylor his special little princess. Garrett Pelletier was also happy to visit Papa and knew where his stashes of candy and goodies were. He was also ecstatic this year, in meeting River and sharing candy and getting to know her.
Donald was preceded in death by his parents; his son Owen Hotham; sisters Sheila Hotham Tuttle and Holly Hotham, brothers Dwight Hotham, and Butch McGee; father-in-law Bernard Pelotte; and brothers-in-law Jeffrey Pelotte, Kevin Stetson and Donald Nadeau.
Donald is survived by his wife Kathy Hotham; his brother Dean Hotham (wife Andrea); Don's and Kathy's children Justin Fortin (fiancée Katy Noiles), Cody Elkins (partner Emily Delozier) and his daughter Alli Hotham; mother-in-law Rose Pelotte; sisters-in-law Brenda Stetson, Cheryl Brackett; and brother-in-law Richard (Dickie) Brackett.
A service will be held on Saturday, May 22, 2021, at 1 p.m., at Winslow's MacCrillis-Rousseau VFW Post #8835. A celebration of his life will follow.
Arrangements are under the direction of Riposta Funeral home of Belfast Maine.
FORREST BRETON
WATERVILLE – Forrest Breton, 66, passed away on Friday, May 7, 2021, due to an unexpected medical issue. He was born in Waterville on April 28, 1955, the son of Richard and Evelyn Breton.
Forrest attended school in Waterville and was a graduate of Waterville High School in 1973. He was formerly employed by C.B. Davis Co., Waterville BPOE Elks Lodge #905, and Forrest J. Paré VFW Post #1275, all in Waterville. He was a meticulous carpenter. He also did volunteer work for several organizations. He enjoyed hunting, fishing, playing cribbage, riding the 4-wheeler and being in the company of his friends.
Forrest is survived by his sister, Cynthia Roy and her husband Jeffrey, of Fairfield; his brother Jeffery Breton and his wife Elaine, of Waterville; his companion Patty Real, of Belgrade; nieces, Sherrie Genness and Christina Johnson and nephew, Nathan Breton.
He was predeceased by his parents.
There will be no visiting hours. A committal service will be held at St. Francis Cemetery, 78 Grove St., Waterville, ME 04901, on Wednesday, May 19, 2021, at 11 a.m.
Arrangements are under the care of Veilleux and Redington Funeral Home, 8 Elm Street, Waterville ME. http://www.veilleuxfuneralhome.com
ROBERT W. PALMER JR.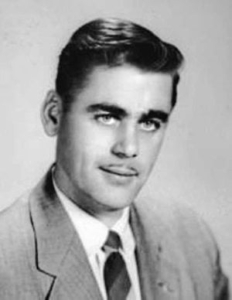 GULFPORT, Fla. – Robert "Bob" William Palmer Jr., 87, passed away Wednesday, April 7, 2021. Bob was born February 16, 1934, in Gilford, the son of Robert William Palmer Sr. and Virginia Lee Palmer.
Bob graduated from high school in 1952. He joined the U.S. Air Force and served his country for four years. After the air force, Bob attended the University of Maine at Orono, graduating in 1961.
Following in his father's footsteps, in 1960, Bob performed his first internship as city manager for the city of Rockland. This is where Bob met his future wife, Sylvia Rose Maker. After graduating, his first job was the town manager of Waldoboro. In 1962, Bob accepted the position to be the town manager of Limestone. In 1965, Bob was the city administrator for the city of Westbrook. In 1968, Bob became the first city administrator for the city of Waterville. For 13 years, he would spend his time managing the city and raising his family. Bob then took a position as the general manager for the Kennebec Water District, located in Waterville. For 18 years, Bob managed the Kennebec Water District until his retired.
Bob's other achievements consisted of a lifelong membership as a 32nd-degree freemason, a shriner, president of the Waterville Osteopathic Hospital, president of the Waterville Rotary Club, and a lifelong member of Waterville BPOE Elks Lodge #905. During his retirement years, he worked as a management-financial-personnel consultant. Bob would summer in Vassalboro and winter at his condominium in Gulfport, Florida.
Bob had several hobbies. He enjoyed re-designing the house in Waterville. Bob loved to go fishing in the spring and hunting in the fall. He always had a garden, lots of plants and many pets.
As age crept up on Bob, he could no longer travel back and forth to his beloved state of Maine, so he remained in Gulfport Florida, where he passed away. Bob's ashes shall be placed at the Dover Cemetery, Dover-Foxcroft, near his mother and father.
Robert W. Palmer Jr. is survived by the mother of his children, Sylvia; daughter, Virginia L. Sturies, her children, Christopher Sturies, Anja S. Parlin and husband Paul; son, Robert W. Palmer III, and wife Donna, his children Robert W. Palmer IV, and wife Rachel, and Athena M. MacDonald, her husband Kyle, and their child Torrin; son, Stuart C. Palmer and his wife Amy, and their daughter, Heather.
Robert was predeceased by his father, mother; his two sisters, their husbands; and his son-in-law, Wolfgang Sturies.
MARY JANE PEACE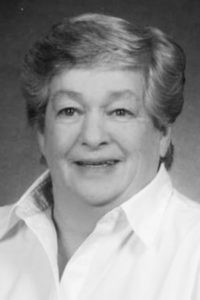 WATERVILLE – Mary Jane Peace, 80, of Waterville, passed away peacefully Thursday, May 13, 2021, at Oak Grove Center, in Waterville. Mary was born March 29, 1941, in Waterville, the eldest daughter of Jennett (Garvis) LaBrie and Leo LaBrie.
She attended Waterville schools and was employed at the C. F. Hathaway Shirt Co., in Waterville, for many years. Later in life she worked as a housekeeper, making friends everywhere she worked.
Mary, known to most as "MèMè", was a very social person. She enjoyed going shopping, eating out at restaurants, and visiting (and gossiping) with friends. Her greatest joy in life was spending time with her children, 12 grandchildren and many great-grandchildren. The abundance of kindness she showed the friends of her loved ones led to her becoming MèMè to many people beyond her immediate family.
Mary was predeceased by her husband, Stanley Peace, as well as her parents, and three bothers Alfred LaBrie, Lionel LaBrie, and Roger "Ray" LaBrie.
She is survived by her four children, Billy Sawtelle, Debbie Sawtelle, and Ronald Sawtelle and his partner Sherry Bishop, all of Waterville, and Lisa Sawtelle, of Beaver Falls, Pennsylvania; many grandchildren; and great-grandchildren; her six remaining siblings Joseph LaBrie, of Fairfield, Harold LaBrie, of Waterville, Simone Johnson, of Augusta, Paul LaBrie and his wife Charlene, of Benton, Pam LaBrie, of Waterville, and Gary LaBrie, of Jefferson; many nieces and nephews.
A memorial service was held on Thursday, May 20, at Gallant Funeral Home, 10 Elm St., Waterville.
An online guestbook may be signed, condolences and memories shared at https://www.gallantfh.com/.
JOSEPH G. POULIN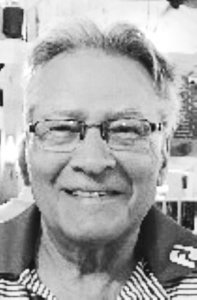 BENTON – Joseph Gary Poulin, 73, passed away peacefully at his home in Benton, following a long illness. The son of Norman Poulin and Betty LaVallee, he was born in Waterville on September 21, 1947.
He started his career with Beneficial Finance and worked for several other banking institutions. He retired from Gardiner Savings Bank in 2009 after a 40 year banking career. He was a dedicated and hard worker.
He was predeceased by his father and mother.
He is survived by his wife Louise Toulouse Poulin, of Benton; his children Christian Poulin, of West Gardiner, Jason Poulin and his wife Lora Joye, of Bonita Springs, Florida, and Jessica Willette and her husband Jeffrey, of Waterville; his stepsons, Ryan Ward and his wife Heather, Joshua Ward and his wife Amanda, and David Ward and his wife Alisha, all of Benton; his grandchildren, Avery, Hunter and Tatum Willette, Talan and Camilla Ward, Declan and Ainslee Ward.
Upon Gary's request there will be no service.
Arrangements by Dan & Scott's Cremation & Funeral Service, 445 Waterville Road, Skowhegan.
Friends wishing may make donations in his memory to the American Cancer Society, New England Division, One Bowdoin Mill Island, Suite 300, Topsham, ME 04086-1240.
FRANCES ROY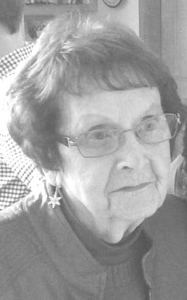 WINSLOW – Frances (Rafferty) Roy, 94, passed away on Thursday, December 24, 2020, at her home. Fran was born in Bangor in 1926, the only daughter of Francis Xavier Rafferty and Emma (Nina) L. Rafferty.
Fran was very proud of her French-Irish Catholic heritage.
Fran attended schools in Bangor before moving to Fairfield where she attended Lawrence High School. She remained active on committees for class reunions over the years. After graduation, she began her nursing career and training via a World War II program, enrolling in the U.S. Cadet Nurse Corps, at Sister's Hospital, in Waterville. Part of Fran's training occurred at other sites, including Children's Hospital, in Portland, Brady Maternity Hospital, in Albany, New York, and hospitals in Baltimore, Maryland, that covered psychiatry and pediatrics. Upon graduating as a Registered Nurse, Fran became the lead nurse for various companies in Maine and Connecticut, including C.F. Hathaway Shirt Co., in Waterville, and G. Fox Department Store; and then as an I.V. Team nurse and Nurse Supervisor at Hartford Hospital.
Fran returned to Maine and to Sister's Hospital, in Waterville, as the 1960s approached and became the Assistant Head Nurse of the Medical-Surgical Unit. She worked in the Vaccine Clinic when the new polio vaccine was developed. Fran quickly became head nurse on the Obstetrical Unit and assisted on many committees. She was chairman of the Employee Campaign to raise funds for the new Seton Hospital, in Waterville, and arranged many fundraisers. For several years, Fran helped coordinate the hospital Christmas parties that were held for all employees and physicians, and she later became chairman of the Auxiliary Charity Balls.
Fran worked in all areas of the hospital over the course of her outstanding career, overseeing various departments as the hospital went through its many changes. She was deeply involved when Seton and Thayer hospitals merged to become Mid-Maine Medical Center, in Waterville. She oversaw the Emergency Department for many years. She was very perceptive and one always knew where he or she stood as Fran did not often "mince words." She was highly organized and strove for excellence and perfection in both her work and home lives.
In the early 1980s, Fran was promoted to Vice President of Nursing for MMMC until her retirement at the end of the decade. During that span, she was honored many times for her insight and hard work throughout the hospital and for her commitment to the highest standards, successfully leading the hospital through three Joint Commission Surveys.
Always active, in her retirement years, Fran engaged with the Muskie Community Center, in Waterville, and ran monthly blood pressure clinics. She received many awards, among them the President's Volunteer Service Award.
Fran joined the Waterville and Fairfield bridge clubs and became an avid and formidable player, winning a few championships for fun. Continuing to learn constantly, she was unrelenting in her grasp for knowledge. She was also an ardent believer in living healthy with exercise and a proper diet. Fran continued to share her nursing and hospital management knowledge, consulting at Kennebec Valley Technical College, in Fairfield, and Penn Bay Medical Center, in Rockland.
Fran was blessed with a keen eye for style which she claimed was from her mother's influence as a buyer for high-end stores wherein she traveled frequently to Boston and New York. Fran was a "classy dame" with confidence and a sense of fearlessness about her. She loved the Coast of Maine, any beach she could lay on, and lobster of any kind. Her biggest enjoyments were watching and talking sports, especially basketball, football and tennis; and her trips to Hawaii, Las Vegas and Walt Disney World, which she enjoyed with her family and friends.
Fran is survived by her daughters Deborah Benton, of Nevada, and Jane Roy, of New York, New York; granddaughter Joy Beckerman, of Seattle, Washington; two great-grandsons, Phoenix and Spiral Horn, both of Seattle, Washington, and niece Janis Pollitt, of Virginia.
Fran was predeceased by her parents and by her beloved brother Andrew "Red" Rafferty. She missed her brother terribly but is now reunited with him.
In keeping with Fran's wishes, no services will be held.
Those who wish to may donate to the Muskie Community Center at Spectrum Generations, Muskie Community Center, PO Box 2074, Waterville, ME 04903-2074, or calling (207) 873-4745. Checks should be made payable to Spectrum Generations, with donations to Muskie Community Center in the check memo line.
Responsible journalism is hard work!
It is also expensive!
If you enjoy reading The Town Line and the good news we bring you each week, would you consider a donation to help us continue the work we're doing?
The Town Line is a 501(c)(3) nonprofit private foundation, and all donations are tax deductible under the Internal Revenue Service code.
To help, please visit our online
donation page
or mail a check payable to
The Town Line, PO Box 89, South China, ME 04358
. Your contribution is appreciated!
https://townline.org/wp-content/uploads/2019/07/Town-Line-Website-banner-v3-1030x206.jpg
0
0
Website Editor
https://townline.org/wp-content/uploads/2019/07/Town-Line-Website-banner-v3-1030x206.jpg
Website Editor
2021-05-19 12:56:02
2021-05-19 12:56:02
OBITUARIES for Thursday, May 20, 2021