GEORGE D. HORTON JR.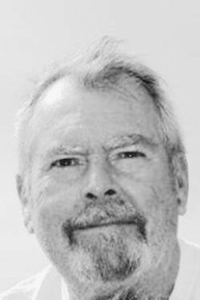 SIDNEY – George David Horton Jr., passed away on Monday, October 28, 2019, at Togus VA Hospital. He was born in Pleasantville, New Jersey, to George and Kathryn (Beckman) Horton, both predeceased.
He graduated from Oakcrest High School and attended Rutgers University before enlisting in the U.S. Navy, serving in Japan as a communications technician under the Security Group Command. Upon his return to the states, he met Linda (Hickman) Horton, proposed to her two weeks later, and got married just three months after that in 1974.
He was a police officer in South Jersey until he and his family moved up to Aroostook County in 1990. Often referred to as his favorite job, he assisted in teaching the tree harvesting and outdoor power equipment programs to high schoolers at Southern Aroostook Community School. He later became manager of Northern Katahdin Valley Waste Disposal District where he worked for 17 years.
He enjoyed spending time at his camp with his family, fishing and hunting with his father and friends, gardening and NASCAR. Once their first grandchild was born, George and Linda decided to retire and move to Sidney to be closer to their daughter and granddaughter.
George is survived by his wife, Linda, of 45 years; their daughter, Desiree (Horton) Willigar and her children, Sophia and Mason, all of Sidney; his sister, Kathy Wiggins, niece, Lorraine Ingraham (Pete), and nephew, Dustin Orr (Jessie), all of Linneus; his aunts who reside in New Jersey and Maine.
To leave online condolences please visit www.bowersfuneral.com
JEAN W. VICTORY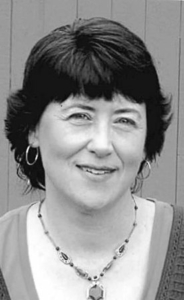 WINSLOW – Jean Weed Victory passed away unexpectedly on Sunday, November 17, 2019. She was born November 6, 1966, in Calais, the daughter of Raymond R. Weed and Sylvia S. Ryder.
She was a beautiful person and had so much to offer life. Jean was a wonderful mother, daughter, and sister. She was a talented and accomplished artist having won several awards and ribbons for her work. Jean was very attached to her little Chihuahua, Lita, and most of the time they were inseparable.
Jean lived in Maine most of her life but graduated from Rome High School, in Rome, New York. She earned an associates degree at Centralia College, in Olympia, Washington, while serving as a receptionist for the Department of Education, in Olympia. She worked several years for MBNA, in Belfast, and also earned a bachelors degree with honors from the University of Maine at Augusta.
Jean is survived by her father, Raymond Weed; mother, Sylvia Ryder; siblings, Robin Weed, Lindsey Moody; son Cameron Victory; and nephews and nieces, Brendan Weed, Marisa Giggey, Kiersten Weed, Evan Moody and Brice Moody.
A public memorial service will be held at the Stonington Methodist Church, Stonington, Maine on Saturday, November 30, at 11 a.m.
MILLICENT H. THOMPSON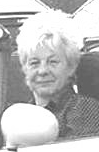 CHELSEA – Millicent Hazel (Farrington) Thompson, 67, of Chelsea, passed away on Friday, November 15, 2019, at her home. Millie was born in Waterville on May 27, 1952, the daughter of Milton and Jane (Reed) Farrington.
Millie graduated from Erskine Academy, in South China, in 1970, where she enjoyed playing basketball and met the love of her life, Daniel Thompson. In her early adult years she worked at her parents store, Mickey's Market, where she developed her passion for cooking and feeding others. Millie's greatest accomplishments were her sons Mickey and Dan. She went on to become a car salesman and worked for Wiscasset Ford for 27 years.
She enjoyed performing shows at the Elks. Her greatest retirement pastime was cooking with her grandbabies, Livi and Laurali. She also loved, canning, shopping, puzzles, cooking for her boys Nicholas and Dan, hosting family parties, and spoiling all her grandkids for Christmas.
She is predeceased by her dad Mickey Farrington, her son Mickey Thompson, her brother-in-law Barry Lee and her in-laws John and Norma Thompson.
Millie is survived by her husband, Daniel Thompson, her mother Jane Farrington. Her son Daniel Thompson II and wife Britney; her grandchildren Nicholas and his girlfriend Julia, Ricky, Landon, Liviann, and Laurali; sister Mindy Lee; her younger sister Polly Boynton and her husband Pete; her sisters-in-law Cathy Wheeler and Tanya Wallace; brother-in-law Jack Thompson and wife Barbie; nieces and nephews.
Arrangements are in the care of Staples Funeral Home and Cremation Care, 53 Brunswick Avenue, Gardiner, Maine.
Condolences, memories and photos may be shared with the family on the obituary page of the Staples Funeral Home website: familyfirstfuneralhomes.com
PATRICIA A. HAYDEN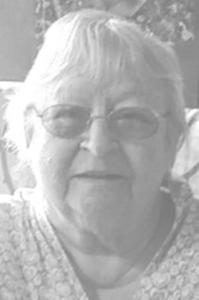 CORNVILLE – Patricia Ann Hayden, 81, passed away on Sunday, November 17, 2019, due to kidney failure. She was born on March 9, 1938, in Madison, to Ralph "Pearly" and Stella Gilcott (Lessard).
She attended and graduated from Madison High School. She was married to Robert Hayden on August 16, 1958.
For many years Patricia worked outside the home in many locations: Box factory, in Skowhegan, State Hospital, in Augusta, as an aide, Thayer Hospital, in Waterville, as an aide, and at Solon Manufacturing, in Skowhegan, then finally becoming a house wife.
Patricia is survived by her husband of 61 years, Robert Hayden; her three sons and daughter and their spouses, Michael and Penny Hayden, Mitchell and Laurie Hayden, Mark and Sandra Hayden, Pastor Michael Abbott and Penny-Lynn; five grandchildren, Melissa Warren, Emily Smith, Megan Hayden, Bayley Hayden and Hunter Hayden; six great-grandchildren, Kayden, Sophie, Axel and Slator Smith, Makayla and Charlie Warren; sister-in-law, Cindy Gilcott, brother-in-law, Frank Bushey Sr.; nephews, Frank Bushey II and Ralph Gilcott III; nieces, Shelby Bolstridge and Danielle Turner; special friend and cousin, James Hayden.
She was preceded in death by her parents, Ralph 'Pearly" and Stella Gilcott; in-laws, David and Helen Simpson; sister Judith Bushey; brothers, Ralph Gilcott II and Robert Gilcott; daughter-in-law, Cindy Hayden; grandson, Corey Hayden.
There will be no services.
Arrangements under the care and direction of Dan and Scott's Cremation and Funeral Service, 445 Waterville Rd., Skowhegan.
In lieu of flowers, the family requests donations may be made to the Cornville Food Pantry, 509 West Ridge Road, Cornville, ME 04976.
JOHN R. CARROLL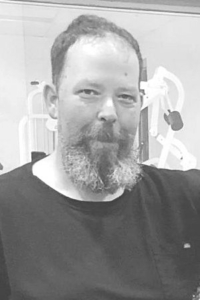 PALERMO – John R. Carroll, 42, of North Palermo Road, died unexpectedly on Tuesday, November 19, 2019. He was born in Augusta on April 26, 1977, the son of Robert and Diane (Severence) Carroll.
John graduated from Erskine Academy, in South China, class of 1996. He had worked as a small engine mechanic for Hartz Lawn and Garden, in Augusta, and later pursued a career in the medical and mental health field. John worked at Up Lift Industries and most recently as an Acuity Specialist for Riverview Psychiatric Center.
John enjoyed target shooting and on line gaming. His favorite games were Boom Beach and Empire. He was a devoted family man who enjoyed spending time with his family, especially his grandchildren.
He was predeceased by his parents, and a brother, Kevin Carroll.
He is survived by his wife, Rhonda Carroll of Palermo; two sons, D.J. Carroll and his wife, Jessica, of Jefferson, and Aaron Carroll and his wife, Amber, of Augusta; his grandchildren, Liam, Killian and Ariya; nieces, nephews, cousins, aunts and uncles.
Condolences may be shared with the family on the obituary page of the website at www.familyfirstfuneralhomes.com.
In lieu of flowers, please make memorial contributions to: Susan G. Komen, 5005 LBJ Freeway Suite 526 Dallas, TX 75244
DOROTHY G. COOK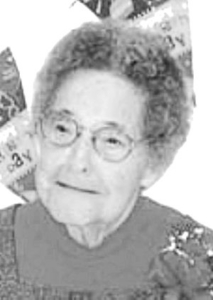 BELGRADE – Dorothy G. Cook, 99, died Tuesday afternoon, November 19, 2019, at Mount Saint Joseph, in Waterville, where she had been since April of this year. She was born December 24, 1919, in Sidney, daughter of Malon and Rose (Norton) Tracy.
She grew up in Oakland with her two sisters, Charlotte and Glennis, and her brother, Malon. She graduated from Williams High School, in Oakland, in 1937, at the age of 17, and a year later went to Thomas Business School, in Waterville, graduating in 1939.
In 1941, Dorothy married Ernest A. Cook, of Belgrade, and they raised their five daughters on the farm in North Belgrade. Dorothy and her husband were very active in the Salmon Lake Grange.
Dorothy became a faithful member of Faith Community Church, in North Belgrade, and was treasurer for several years. She loved and worshipped her Lord and Savior.
She loved to read and was a very avid reader all her life. As her children grew older, Dorothy worked for over 20 years in the office at Hathaway Shirt Company, in Waterville, retiring in 1981. She then moved back from the farm to Oakland where she lived for 20 years. Dorothy also lived for 20 years in an apartment at her daughter, Laurel and her son-in-law Ted's residence. She later moved to Manchester to be with her daughter, Sylvia. She enjoyed baking cookies for her grandchildren and when they came to visit, she passed out her cookies. The children soon came to call her "Grammy Cookie."
Dorothy was predeceased by her husband; parents; both sisters; daughter Laurel Wadleigh; and grandson David Wadleigh.
She is survived her daughters, Judith Emmons and husband Roger, of Belgrade, Sylvia Webb and husband Clyde, of Manchester, Anita Merrow and husband Eugene, of Belgrade, and Cathy Dodge, of Fairfield; 13 grandchildren, Stuart, Derek, Jason, Bethany, Eben, Nathan, Stephen, Christopher, Michael, Melissa, Craig, Timothy, and Abbie; 32 great-grandchildren; and eight great-great-grandchildren; her brother, Malon Tracy; son-in-law, Ted Wadleigh, of Belgrade; a niece, Barbara Cook; and several other nieces and nephews.
Burial will be held in the spring at Pine Grove Cemetery, in Belgrade.
An online guestbook may be signed, and memories shared at www.familyfirstfuneralhomes.com
Arrangements are by Wheeler Funeral Home & Cremation Care, 26 Church St., Oakland.
In lieu of flowers, donations in Dorothy's memory may be made to Lakes Christian Fellowship, P.O. Box 342, Belgrade Lakes, ME 04918.
RABBIE RAYMOND KRINSKY
BALTIMORE, MARYLAND. – Rabbi Raymond Krinsky, 93, of Baltimore, Maryland, passed away on Wednesday, November 20, 2019.
He was a person of impeccable integrity, sterling character, and humility who devoted his life to helping others as a spiritual leader, educator, community volunteer, loving husband, and devoted father.
He was a graduate of City College of New York and the Jewish Theological Seminary (JTS), in Manhattan, New York. His rabbinical career spanned more than 50 years. Highlights include serving our country as a Jewish chaplain and first lieutenant in the United State Air Force during the Korean War, for 16 years concurrently serving as Hillel Director at the University of Virginia and the rabbi of Temple Beth Israel, in Charlottesville, Virginia. For nearly 30 years, Rabbi Krinsky concurrently served as the rabbi of Temple Beth Israel in Waterville, Maine, and the first Jewish Chaplian, at Colby College, in Waterville. He also was an instructor of Hebrew at Colby College and previously taught at the Piedmont Virginia Community College.
Rabbi Krinsky was active in many interfaith and civic endeavors on behalf of the communities he served. Rabbi Krinsky was an active member of the Rotary Club, and was the recipient of numerous commendations for his civic and spiritual contributions to the communities he served. Among these were a citation from the Commission of the Jewish Chaplaincy of the National Jewish Welfare Board in recognition his distinguished service as an armed forces chaplain and a citation from the city of Waterville, Maine, in recognition of his commitment to the interests of the city
Rabbi Krinsky was predeceased by his wife, Sidelle Jaffee Krinsky.
He is survived by his children, Philip Andrew Krinsky (Wendy Dinner), William Eric (Jori) Krinsky, and Robert Bruce Krinsky (M. Robyn Katz).
Contributions in his memory may be sent to Colby College Office of Religious and Spiritual Life, 173 Main St., Waterville, ME 04901, www.colby.edu/give.
Responsible journalism is hard work!
It is also expensive!
If you enjoy reading The Town Line and the good news we bring you each week, would you consider a donation to help us continue the work we're doing?
The Town Line is a 501(c)(3) nonprofit private foundation, and all donations are tax deductible under the Internal Revenue Service code.
To help, please visit our online
donation page
or mail a check payable to
The Town Line, PO Box 89, South China, ME 04358
. Your contribution is appreciated!
https://townline.org/wp-content/uploads/2019/07/Town-Line-Website-banner-v3-1030x206.jpg
0
0
Website Editor
https://townline.org/wp-content/uploads/2019/07/Town-Line-Website-banner-v3-1030x206.jpg
Website Editor
2019-11-26 17:49:35
2019-11-26 17:49:35
Obituaries for Thursday, November 28, 2019