OBITUARIES for Thursday, October 14, 2021
SALVATORE D. CRISCI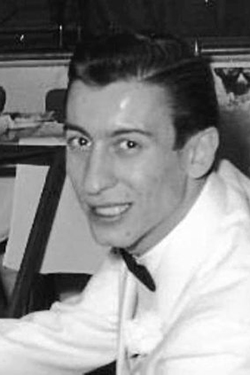 AUGUSTA – Salvatore Dominic Crisci, 78, of Augusta, passed away Sunday, September 5, 2021, in Augusta, due to complications from pancreatic cancer. Sal Crisci was born in New Haven, Connecticut, to Dominic and Margaret (DeMarzo) Crisci.
He attended the University Hart School of Music. Was a band leader of the Staccato Five and was called "Satch". He served in the Army National Guard and was honorably discharged in 1968.
Sal taught and played music in Connecticut and moved to Maine in 1978 where he continued to teach music. Then worked for 28 years as a social worker in Maine. He had an amazing rapport with children serving as a cub master, martial arts teacher, having attained his black belt in 1996 at United Martial Arts Academies training and teaching for over 25 years. He was very proud of his 100 gallon donation mark receiving a special Gold Medal Pin award from the Red Cross.
A devout Catholic, he served St. Michael's Parish as a Lector for many years.
His nickname "Captain Calzone" came from a family business started in the early '80s serving Italian style fried dough and special Crisci Calzones. It grew and expanded over the years to include a restaurant run by his wife Lenann called La Casa and hundreds of fairs, concerts and venues served by the infamous red, white and blue food trailer. The entire family worked in the food truck and trailer over the years bringing smiles to faces of the young and old alike.
Sal enjoyed traveling with his wife and family. His favorite spot was the island of Aruba, where he visited for over 30 years, inviting family and friends to share in his island paradise.
Sal had an inspiring sense of humor and brought smiles to everyone he encountered. His positivity and indomitable spirit left an impact on anyone that crossed his path. He was a very special husband, father, friend, teacher, mentor and human being and will be severely missed by innumerable folks.
He is survived by his wife Lenann of 56 years, (daughter of Constanzio Belmonte and Rosamand Martone); his children, son Brent Joseph Crisci; and daughters Lynn Julian Crisci and Brien Rose Crisci; grandchildren, Alexander Crisci-Hersom, Savannah Brann Crisci, and J.J. Kilduff Crisci; his sister, Marie Crisci Burleigh; daughter-in-law, Rebecca Yohn Crisci, and sons-in-law, Doug Julian and David Iverson.
A Mass of Christian Burial was celebrated on Tuesday, September 14 at Sacred Heart Catholic Church, 12 Summer St., Hallowell, with burial following at Riverside Cemetery, in Pittston.
Condolences, stories and photos may be shared by visiting http://www.plummerfh.com.
HELEN WALDRON
WHITEFIELD – Helen Waldron, 74, passed away unexpectedly on Wednesday, September 22, 2021, in her home. She was born on December 28, 1946, to John and Margaret ( Ahearn) Short, in Hallowell.
She graduated from Hall Dale High School and joined the U.S. Army. She served her country proudly and when she was discharged, went to work for the State of Maine for many years. She was active with the VFW, American Legion, and the honor guard.
She enjoyed her arts and crafts, going to bingo, and the casinos, shopping trips with her sister Mary and watching Hallmark movies.
She took Mary's death extremely hard and when her husband Len got sick, she convinced him to start watching the movies with her and that's how they spent their time together as she took care of him until he passed away on August 25.
She had a heart of gold and loved everyone especially her grandson Jeromy Cyr and wife Denise and their children Dominic and Kole and her " girls", nieces Tammy, Paula, and Kodi. She was so happy when Emily and Marissa were born. She called them her Angels from above.
She was predeceased by her parents John and Margaret ( Ahearn) Short, her brother-in-law Max Harcourt, sister Diane Short, sisters and their husbands Geraldine and husband John Thomas and Mary and husband Edwin Emerson, nephews Alex Cummings and Peter Leach, and husbands Richard Cyr, Roland Wyman, and Leonard Waldron.
She is survived by her three boys, Anthony Wyman and wife Melanie, Vince Cyr and wife Wanda and, Vance Cyr and wife Natalie; many grandchildren and great-grandchildren; Uncle Floyd and wife Merleen; and sisters and brothers, Irene Harcourt, Donna Saums and husband Glenn, Jackie Dubord, Patrick, and wife Shinna, Harold and partner Sue, Bruce, and wife Lynn, and Matt Short; numerous nieces, nephews, and cousins.
Her services will be held at 163 Mt. Vernon Road, Augusta, Maine Veteran's Cemetery on Oct. 20, 2021 at 1p.m.There will be a celebration of life held at American Legion Post 205 located at 396 Eastern Ave., Augusta, directly after service.
ROBERT W. CUNNINGHAM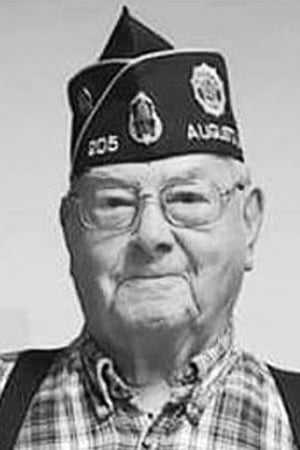 SIDNEY- Robert W Cunningham, 89, passed away on Wednesday, September 29, 2021, comfortably at home. He was born in Windsor, on May 23, 1932, to Montie and Marguerite (Rainey) Cunningham.
After school Robert joined the U.S. Army from October 1949 to October 1952, in the 27th infantry regiment. He was stationed in Korea for 18 months where he faced combat on the front lines. Robert was issued the Korean service medal with five bronze service stars, combat infantry badge, and unit emblem.
After the Army he went right into the workforce, if he wasn't working, he wasn't happy. He spent time as a truck driver, as well as a mechanic, but most of all he was known for being a jack of all trades.
Robert was a long-time member of the American Legion, as well as the Moose Lodge in Florida. He will be remembered as a hardworking man, who enjoyed helping people, and doing anything he could for anyone.
He was predeceased by his parents; his wife; one sister; and three brothers.
Robert is survived by two sons, David, Doug and his wife Patricia; special friend, Elaine Brochu; four sisters; one brother; many grandchildren; great-grandchildren; and great-great grandchildren.
There will be a celebration of life scheduled for Saturday, October 23, 2021, 1 p.m., at the South China Legion Hall.
CECILIA DOE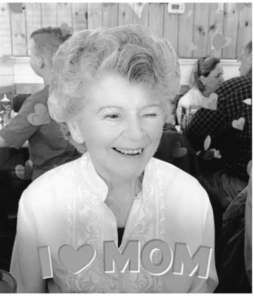 WATERVILLE – Cecilia (Dube) Doe, 89, of Waterville, and formerly of West Gardiner, died Saturday, September 30, 2021, at her home. She was born in Green River, New Brunswick, Canada, on May 11, 1932, the daughter of Felix and Albertine (St. Amond) Dube.
Cecilia was the wife of Benjamin Doe with whom she loved to travel and go out dancing. Cecilia also was an avid gardener known for her beautiful landscape and took part in the tour of Gardiner's Garden club. Cecilia loved friends and family and was a hairdresser out of her home in Winslow for over 20 years.
If you knew Cecilia you knew she loved to enjoy life. She was a member of the Le Club Calumet, in Augusta, as well as many dance groups over the years. She lived to entertain.
She was predeceased by her parents, Felix and Albertine Dube; four brothers; one sister.
Cecilia is survived by her husband Benjamin Doe, of Waterville; her daughter Barbara Spaulding and her husband Gerald Spaulding, of Freedom; her son Michael Bellefleur and lifelong partner Janice Rubin, of Arizona; stepdaughter, Cindy Liebold and husband Steve Liebold, of New Hampshire; stepdaughter, Karen Ringer, of Hallowell; stepsons, Steve Doe and wife Holly Doe, of New Hampshire and Brian Doe and wife Julia Doe, of Florida; 17 grandchildren; 19 great-grandchildren; two great-great-grandchildren; two sisters, Doris Vaillancourt, of Montreal, Québec, Canada, and Anita Blackman, of New Brunswick, Canada; two sisters-in-law, Emily Atkinson, of Waterville and Kay Ericson, of Massachusetts and many nieces and nephews.
A private family burial will be held in the Cherry Hill Cemetery in West Gardiner.
Arrangements are entrusted with Staples Funeral Home and Cremation Care, 53 Brunswick Avenue, Gardiner, Maine.
Condolences, memories, and photos may be shared with the family on the obituary page of the Staples Funeral Home website: http://www.familyfirstfuneralhomes.com
BEVERLY MAHEU
CHINA VILLAGE – Beverly (Bragdon) Maheu, 92, passed away on Saturday, October 2, 2021, in her home. She was born on April 9, 1929, the daughter of Kenneth and Dorothy Bragdon.
She is survived by her children, James K. Allen (Ginny), of Winslow, Mary Margo Allen, of China Village; stepchildren Lyn (Judy), Leanne( Terry), Lee; step-daughter-in-law, Becky Maheu; seven grandchildren, James (Yuko), Andrea (Jason), Stephanie (Arne) Brandie, Nathan (Kerry) and Spencer; several great-grandchildren; and niece Kim; and nephew Jay.
She was predeceased by her parents, husband Larry, stepson Lance Maheu and sister Margaret Shoemaker.
At her request there will be no service.
Memorial donations may be made to the China Food Pantry at 1320 Lakeview Dr., China, ME 04926.
WARREN E. MANTER

SIDNEY – Warren Edward Manter, 91, of Sidney, Maine and Byfield, Massachusetts. passed away on Saturday, October 9, 2021. Warren was born on October 24, 1929, in Sidney, to Seldon and Inez (Chase) Manter, the youngest of four boys, and older brother to sister Ruby.
Growing up on the farm, Warren learned work at a young age, handling barn chores before and after school, helping tutor other students in a trigonometry class he requested be offered at Williams High School, in Oakland.
After graduating Valedictorian from Williams in 1947, Warren left Maine for the promise of a lucrative career at the GE Plant, in Lynn, Masachusetts . It was on a road in Saugus that Warren picked up the love of his life, walking shoeless down the road. After only a short time working in the large plant, Warren knew he had bigger aspirations as he was planning a life with his fiancée Iva Walls. He began tinkering on trucks and equipment, eventually finding steady trucking work with life-long friend Roy Bacon. Warren and Iva were married in 1950 and welcomed their first son Dale a year later.
In 1958, as Warren and Iva prepared to welcome their first daughter, Cindy, Warren decided to branch out on his own and hauled his first load of gravel under his new company, Warren E. Manter Co., Inc. in Saugus, Mass. Warren soon added another truck and then a backhoe and cable excavator to his fleet.
Warren and Iva purchased Fatherland Farms in Byfield, Massachusetts. He was very involved in his communities serving on numerous boards and committees. Warren was appointed by friend and Governor Francis Sargent to the Massachusetts Aeronautics Commission where he served from 1970 until the commission expired in 1975. Warren served on the Board of Directors for Saugus Bank and Trust starting in the early 1970s. In the '90s early 2000s Warren served on the Recreation Committee for the Town of Newbury, where a youth recreation field complex on Central Street was named in his honor. He was a Mason and a member of the Lions Club and Aircraft Owners and Pilots Association.
Warren also loved to fly, like both his older brothers. He started flying to get a leg up in business, being able to fly bids into cities a few hours away or chase down parts to keep his equipment running. Warren became a well-respected and accomplished pilot, leading to his appointment to the commission as well as being requested to fly Governor Sargent on numerous occasions. Warren, now in his 80s continued to work at his company and live independently, close to his family as he always had. Into his early 90s Warren was still active in his company and building spec houses in a development he had started in the 1970s in Oakland. Warren was predeceased by his wife Iva; brothers Willis, Donald, and George; son-in-law Dean Wade.
Warren is survived by his sons Dale and wife Margaret (Peggy) Manter, Ed and wife Ann Manter, and Barry and wife Jeanie Manter; daughters Cindy Wade and Diane Manter; grandchildren Eddie and wife Jen Manter, Kelly McFadden, Wendy Manter, Tim Wade, Matt and wife Abby Manter, Chris and wife Jen Wade, Catie and husband Chris Perry, Stacey and husband Steve Zubiel, and Jackson Manter; 14 great-grandchildren; and sister Ruby Easton.
Visiting hours will be held at Wheeler's Funeral Home, 26 Church St., Oakland, on Thursday, Oct. 14 from 5 – 8 p.m. and again on Friday, Oct. 15 from 10 a.m. – noon. Interment will take place at the Sawtelle Cemetery, on the Pond Road, in Sidney, immediately following on Oct. 15.
The family requests that anyone in attendance at the services follow all current health recommendations.
Arrangements are in the care of the Wheeler Funeral Home, 26 Church St. Oakland, where condolences may be shared with the family on the obituary page of the website at http://www.familyfirstfuneralhomes.com.
In lieu of flowers, the family requests that donations be made to Barbara Bush Children's Center or The Children's Tumor Foundation or any local program that helps bring a smile to a young child
DEBRA ANN FOSS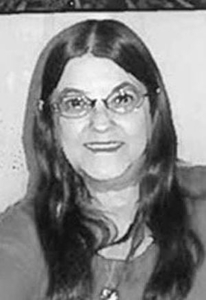 WATERVILLE – Debra Ann (Bragdon) Foss, 64, of Waterville, passed away on Wednesday, August 15, 2021, at her home. She was born in Presque Isle on September 27, 1956, to Phyllis Bragdon.
She attended Waterville High school and graduated years later with a G.E.D. on June 12, 1991.
She loved watching horror movies, spending time with family and friends while playing cards, enjoying a drink and a smoke.
Debra is survived by her son, Tobby Bragdon and wife, Cheryl; daughter, Stacy Foss, daughter, Casey Gallant and husband, Donald; son, Coby Foss and Crissy; 12 grandchildren and eight great-grandchildren; her siblings, Belinda Bashaw and husband Robert, Michael Masse, Pauline Clark and husband, Robert, Paulette Fernand and husband Wilber, Joseph Gagnon and wife, Theresa and her boyfriend, Carl (Russ) Bragg.
A small service and burial will be held at St. Francis Catholic Cemetery, 78 Grove St, Waterville, on Saturday, October 16, 2021, at 10 a.m.
SHAWN A. WITHEE SR.
CHARLESTON, Arkansas – Shawn Allen Withee Sr., 52, of Charleston, Arkansas, passed away on Monday August 30, 2021. Shawn was born in Waterville, the youngest son of Richard Withee, and Nora Foster (Booker).
He attended school in Clinton and Fairfield, graduating from Lawrence High School, in Fairfield, in 1987. Shawn's jobs included truck driving, auto mechanics, and many other things. Shawn had four children.
Shawn's hobbies included auto mechanics, riding his motorcycles, spending time with his dogs, and making everyone he ever came in contact with laugh. His mother always said he missed his calling to become a stand up comedian, and everyone that has ever met him would agree. Shawn had a great sense of humor, quick wit and was not easily offended, phone calls could go on for hours and frequently did. Shawn had a kind and caring heart and spirit that touched all.
Shawn was predeceased by his father, Richard Withee.
Shawn is survived by his mother, Nora Foster, of Canaan; stepfather, Alfred Huff, of Hartland; daughter, Tori Wreck, of Lincoln, Illinois; sons Shawn Withee Jr., of Scarborough, Nathan Withee, of Oakland, Nicholas Withee, of Oakland; brother, Lee Withee, of Charleston, Arkansas; brother John Withee, of Georgia; sisters Stacy Hamlin, of Fairfield and Jennifer Vear, of Canaan; several grandchildren; nieces, nephews; and cousins.
There will be a celebration of life at Forrest Hills Cemetery, in Madison, on June 4, 2022, at 11 a.m. where Shawn will be laid to rest. There will be a gathering after, at Lisa, and Lenny Cowan's home, at 83 Old Point Rd., in Madison.
PAUL D. FERRIS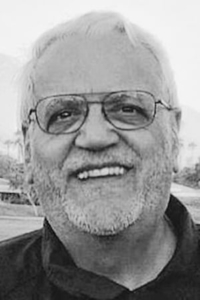 CROFTON, Maryland – Paul David Ferris, 75, passed away on Sunday, December 22, 2020. Paul was born in Waterville where he spent his childhood. He was one of five children raised by his parents, Joseph and Sadie Ferris.
As a young boy, he spent most of his time in a small home in the Lebanese community known as Head'a Falls, taking care of, and going to daily Maronite Mass with his grandmother, Jamilie Thomas, an immigrant of Lebanon who left a lasting imprint on Paul's life.
Paul was an intellectual and a man of faith, joining the Maronite Seminary, in Washington, D.C., after attending college at Notre Dame University, in South Bend, Indiana. He left the seminary to have a family and met his future wife, Deborah Padua, at Catholic University, in Washington, DC, from where he graduated. They had two children, Joseph and Jamillia. Paul settled with his family in Crofton, Maryland, where he was an involved member of the community and the local Catholic church. He raised his family working as a religious educator at Fort Meade, Maryland, a real estate agent and a mortgage broker. He was blessed with a beautiful singing voice, which for many years could be heard at the 8 a.m., Sunday morning Mass at Seton Parish.
For the last 20-plus years, he served as a tireless FEMA reservist comforting and providing relief to families affected by natural disasters. He was well-respected by his peers and was recently elected to the Reservists Advisory Board, remaining active until the week of his death.
Throughout his life, Paul was vocal advocate for those less fortunate and for torture survivors, joining a weeks-long silent White House vigil in 1996. He maintained a strong allegiance to his alma matta, Notre Dame University, cheering on the school's football and women's basketball teams with pride.
Paul is survived by his family, including his children Joseph Ferris and Jamillia Ferris; son-in-law Joshua Harrison; his former wife Deborah Padua Ferris; and granddaughters Isabella, Meghan, Sadie, and Magdalena; his older brother, Robert Ferris; and extended family of cousins.
Burial will be at Saint Francis Cemetery, ,in Waterville, after 9 a.m. Mass, at Saint Joseph's Maronite Church, on Friday, October 8, 2021.
Attendees are invited for a light lunch at Saint Joseph's Church Hall, catered by Paul's favorite lunch counter in Waterville, The Lebanese Cuisine.
G. ANTHONY JONES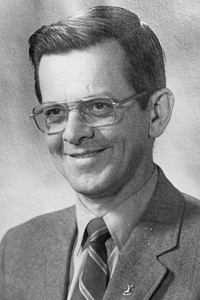 WATERVILLE – G. Anthony "Tony" Jones, 89, originally of Waterville, passed away on Wednesday, September 8, 2021. He was the husband of the late Margaret (Tardiff) Jones, and the son of the late Wendell Jones and Cecile Goldrup.
He graduated Waterville High School in 1951. He was employed at the Waterville Hardware Store, on Main Street, in Waterville, for 17 years, and Superintendent of Buildings and Grounds at Thomas College, also in Waterville, for 21 years. He was a part-time volunteer fireman (Hose 1), serving as firefighter, clerk and captain from 1954-1971, in Waterville. He gained national attention as the "best dressed fireman" in the country for responding to a fire while in his tuxedo for an Elks Club service.
He was active in the Waterville community: Officer of the Myrtle Street PTA, Chief of the Onawa Tribe of the Indian Guides, CCD teacher, City Alderman Ward #1, Director of Mt. St. Joseph Nursing Home, Commissioner of the Waterville Sewerage District and Trustee of the Kennebec Sanitary Treatment District. He was the Chairman and Master of Ceremonies for his 35th Waterville High Class Reunion. He was recognized on the local, state and national levels of the BPOE. He was an Honorary Life Member of the Waterville lodge, Exalted Ruler, President of the Maine State Elks Association, District Deputy, and Special Deputy Grand Exalted Ruler. He was particularly proud of his work as coordinator of the Maine State Elks Diabetes Van and served as vice president of the Maine State Diabetes Association. Tony's hobbies were golfing and stamp collecting.
Tony is survived by his two daughters, Kathy Maddin and spouse James, of Windham, and Judy Ferdinandi and spouse Jack, of North Kingstown, Rhode Island; as well as four grandchildren, Stephanie Bradley, of Gilbert, Arizona, Ian Jones, of Gorham, Conor Maddin, of Windham, Carly Jones, of Mesa, Arizona; and two great-grandchildren, Max and Jade Bradley, in Gilbert, Arizona.
He was predeceased by his wife, Margaret, and son, Timothy.
Visiting hours are respectfully omitted. Burial will be private.
Visit NardolilloFH.com for online condolences.
In lieu of flowers, donations may be made in memory of G. Anthony Jones to the American Cancer Society or the American Diabetes Association.
Responsible journalism is hard work!
It is also expensive!
If you enjoy reading The Town Line and the good news we bring you each week, would you consider a donation to help us continue the work we're doing?
The Town Line is a 501(c)(3) nonprofit private foundation, and all donations are tax deductible under the Internal Revenue Service code.
To help, please visit our online
donation page
or mail a check payable to
The Town Line, PO Box 89, South China, ME 04358
. Your contribution is appreciated!
https://townline.org/wp-content/uploads/2016/06/TownLineBanner.jpg
0
0
Website Editor
https://townline.org/wp-content/uploads/2016/06/TownLineBanner.jpg
Website Editor
2021-10-13 14:46:50
2021-10-13 14:46:50
OBITUARIES for Thursday, October 14, 2021