Enjoy a safe July 4th Independence Day holiday weekend!

Celebrating 31 years of local news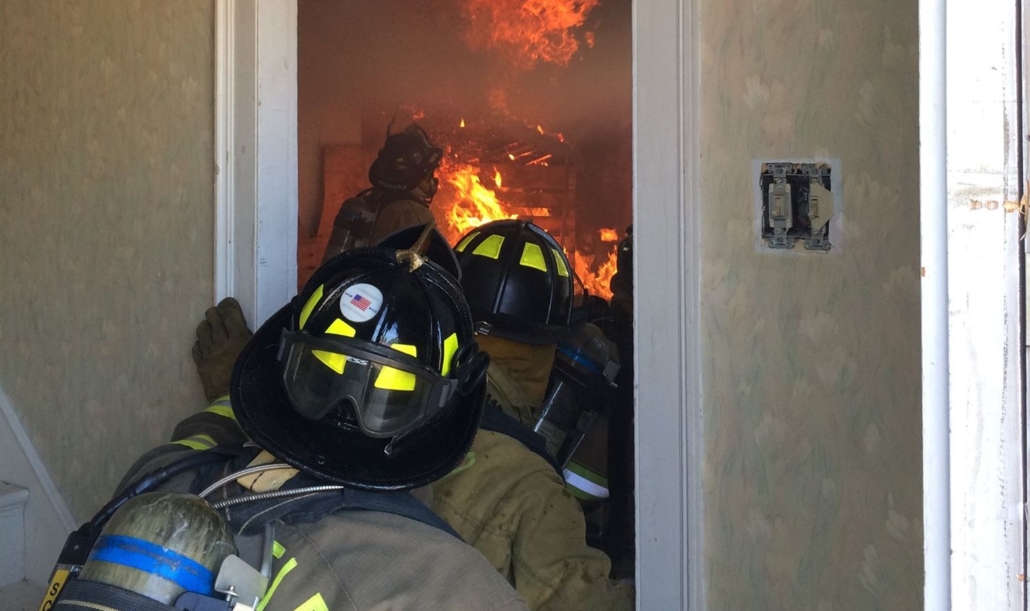 This article about the current state of our local volunteer fire departments is based on interviews with seven area fire chiefs, from Albion, China, South China, Weeks Mills, Palermo, Vassalboro and Windsor. Research was also conducted using the internet, newspaper archives, and the exhaustively researched book by Joyce Butler, Wildfire Loose: The Week Maine Burned, available from the Albert Church Brown Memorial Library, in China Village…

VASSALBORO — On Saturday, July 13, at 7 p.m., the Vassalboro Grange is proud to present the play, "Senator Mitchell's Sidney Farmer Comes to Washington." The play was written by Paul Cates and is being performed by local actors…

WATERVILLE — Mid-Maine Chamber of Commerce, located in Waterville, welcomes Courtney Squire as its new marketing and development coordinator…

WINSLOW — Over 40 local youth took part in a free USA Football First Down clinic offered by Winslow Youth Football and Cheerleading, and Waterville Youth Football on June 22 at Poulin Field, in Winslow (photo)…

FAIRFIELD — As the JMG College Success Specialist at Kennebec Valley Community College, it has been an honor to witness, firsthand, the incredible academic journey of Jillian Cadman and Sergei Bing…
from Emily Cates, board member — Being a board member has given me a close up view of the inner workings of our community — and how our reader-supported, free, nonprofit, weekly newspaper informs and enhances our community…

CHINA: ANNUAL CHICKEN BBQ, China Village Volunteer Fire Dept., 11:30 a.m., Sat., July 6, at the village station. Eat on-site or take out. FMI: Sarah Batteese, 248-7244.

WINSLOW — On May 26, Alyssa Wood, of Winslow, earned a BA degree in history from Wesleyan University, in Middletown, Connecticut. Wood is a graduate of Winslow High School…
DEADLINE: Friday, July 19, 2019
Identify the people in these three photos, and tell us what they have in common. You could win a $10 gift certificate to Retail Therapy boutique, 11 KMD Plaza, Kennedy Memorial Dr., Waterville, next to the Dairy Queen!* Email your answer to townline@fairpoint.net or through our Contact page.
You may also mail your answer to The Town Line, PO Box 89, South China, ME 04358. (To be eligible for the drawing, you must email or snail mail your answer to us.)
* Should there be more than one correct answer, a random drawing will be held to determine the winner.
Previous winner: Keith Richardson, South China.
Town Line Original Columnists
by Roland D. Hallee | Vernal pools are seasonal pools of water that provide habitat for distinctive plants and animals. They are considered to be a distinctive type of wetland usually devoid of fish…
by Peter Cates | Lena Neudauer's set of Amadeus's five Violin Concertos, Adagio in E Major and Rondos in B and C display a most level-headed intelligence, endearing sensitivity to every note and formidable virtuosity at the service of music…
by Jac M. Arbour | Younger people seem to be more interested in experiences and are more averse to debt, probably due to the debt they already amassed by attending college. Can you blame them?…