Central Maine non-profit organizations: Their Mission, Their Goals
by Martha Sullivan
Back in the early 1940s, a group of young men in Palermo, who often fished and hunted in the area, talked about how they wanted to form a fish and game club, and build a clubhouse. But, Pearl Harbor was bombed and soon these men went off to war. When they returned, their families came first, but soon that clubhouse dream was back.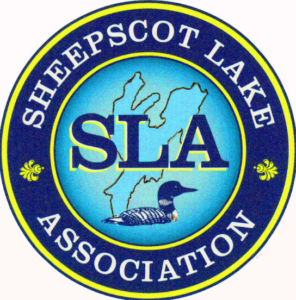 On April 5, 1953, these met at the Branch Mills Grange Hall and formed their club. By the next meeting, in May, they had people offer to donate their trees and a local sawmill volunteered to cut and deliver the lumber. Other local people offered to donate time and materials. They found a great spot on Sheepscot Lake and the land owner, Charlie Hannon, offered them a 99-year lease. The Sheepscot Lake Fish and Game Association, Inc., was formed.
On April 24, Lawrence Glidden presented the by-laws, which, except for a few minor changes, remain the same today.
On May 8, Arthur Tyler, Clair Bradstreet, Millard Saban and Wilbur Jewett were appointed to look for a site to build a clubhouse. Until the new clubhouse was built, meetings were held alternately at Branch Mills Grange and Sheepscot Lake Grange.
In three years the building was completed. In 1969 they purchased an adjoining lot for parking.
The mission of this club is to encourage projects to teach sportsmanship, and to promote and save hunting and fishing, protect the lake, and to instruct the youth on improving our environment and safety in hunting and fishing.
In the 1950s they had regular monthly meetings, held an ice fishing derby (which is still held to this day), held Beano games, and field days. They paid for students to go to Boys and Girls State and gave camp and school scholarships. They also held regular dinners and dances to raise money.
They still do many of these things and also give a scholarship to a Palermo resident at Erskine Academy to continue their education in the field of conservation or related area study.
The clubhouse is available to organizations and private parties. Some of them have been the snowmobile club, ATV club, Palermo Athletic Group, senior citizens, extension homemakers, Boy Scouts, fire department gatherings, family reunions, parties for birthdays, wedding, etc. Many classes are held there including hunter's safety course, trapping class, Sportsmen Alliance of Maine and swimming classes.
Around 1960, the Dirigo Boys Baseball League was formed. Needing money to function, the fish and game club donated to that cause.
In the early '70s, Charlie Hannan passed away, and club members Gordon Ballantyne and Walter Banton were appointed and offered to purchased the land from Frances Boynton, Charlie's daughter. She agreed to sell the property for $3,000.
In recent years they have held a fishing derby in February and a big two-day yard sale in September as fundraisers.
Currently, the association is working with the state to improve the boat landing and re-arranging the driveway, along with paving the parking lot.
The organization is currently seeking new members with new ideas and a willingness to keep the club active. The meetings are held on the second Friday of each month at 6:30 p.m., when a potluck supper is held. The meetings are open to the public. For more information, contact Rodney, Jane or Elizabeth Glidden, 993-2625, Marty Holzer, 993-2270 or Martha Sullivan, 993-2349.
CORRECTION: The byline of this article has been updated.
https://townline.org/wp-content/uploads/2016/06/TownLineBanner.jpg
0
0
Website Editor
https://townline.org/wp-content/uploads/2016/06/TownLineBanner.jpg
Website Editor
2021-09-01 16:04:44
2021-09-08 12:30:49
Sheepscot Lake Fish & Game Association: Nonprofit Spotlight