GARDEN WORKS: Seeds of your dreams: Letters "S" through "T" (Part 6)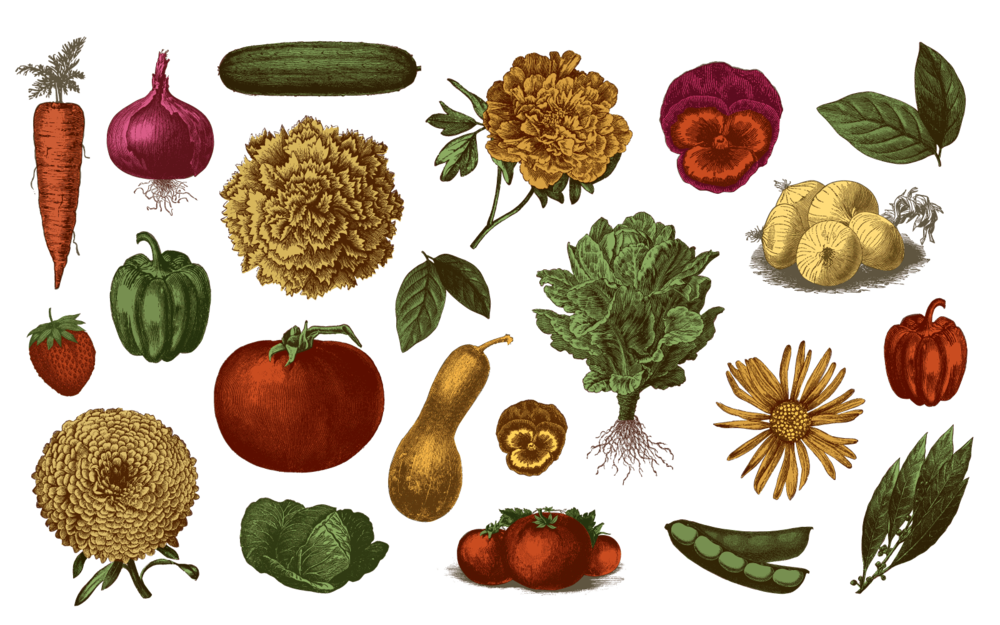 Read part 1 here: Seeds from your dreams, Part 1 (A-thru-E)
Read part 2 here: Seeds of your dreams, Part 2 (G-H)
Read part 3 here: Seeds of your dreams: Find joy in a seed catalog, Part 3 (H-N)
Read part 4 here: Seeds of your dreams: Digging for garden gems, Part 4 (O-P)
Read part 5 here: Seeds of your dreams: More ideas from the catalog, Part 5 (P-R)
A long winter leaves me weary, longing for the promise of the heady warmth of Springtime. As the snow melts and gives way to mud, my senses are rejuvenated, along with ambition and hopes for a productive season. The search for seeds plays such an integral part of this equation that an enthusiastic grower may make a ritual out of it. How wonderful to sit down with good friends and seed catalogs and imagine the possibilities! In this series of articles we have been looking at an alphabetical list of noteworthy seeds and ideas for a northern garden. We'll continue on past the letter "S" and beyond. As always, feel free to share your thoughts and ideas with us. I'd love to hear from you. Go ahead and leave a comment on our website, Facebook page, or email me at EmilyCates@townline.org.
Squash – The fruits of this vining plant have so much to offer — a kaleidoscope of all kinds of shapes, sizes, colors, flavors, textures, storage abilities, and unmatched versatility. There are so many to chose from, you could grow a different cultivar every year for your entire life and never try them all. (To get an idea of the splendid diversity of this plant, read Amy Goldman's The Compleat Squash.) Squash's historical and nutritional values have played a part in the diets of native peoples in the Americas for millennium. As one of the "Three Sisters" triad of corn, beans and squash, it serves additional benefits of keeping the roots of corn shaded, acting as a living mulch, and protecting the corn from marauding raccoons and other pests. Livestock love squash and some utility varieties, such as Kurbis, were actually bred with them in mind. The culinary ones, of course, are what make it to the table. A large Hubbard squash is fit for a family feast, and a sweet and petit Delicata squash will satisfy a solo diner. While so-called summer squashes such as Patty Pan and Cushaw are delicious in savory dishes, the winter squashes like Buttercup are amazing in pies and desserts. Butternut, Cheese, Kabocha, Turban — these are all decent types for soups, mashed, roasted, you name it. The edible flowers of squash are good, too, when barely opened and then stuffed or stir-fried. Just beware of bees hanging out in the flowers. A heavy feeder, squash prefers warm, rich soil — even a compost pile — and plenty of water during its growing season.
Sunflowers – These cheerful flowers follow the sun and brighten my day with their impressive array of design, colors, seeds, and chocolaty-scents. I've never met a sunflower I didn't like, even the giant ones grown for seeds and oil are a beauty to behold. The ornamental cultivars are a feast for the eyes. I like to tuck as many sunflowers into as many spaces of the garden as possible. Even if the birds end up getting the seeds, the flowers sure make it pretty.
Tomatoes – Much like squash, the tomato has an equally diverse repertoire of colors, shapes, sizes, flavors, types, and uses. Now if you, like myself, despise tomatoes from the grocery store, then you're in for a real treat! Nothing compares to a vine-ripened tomato warmed from the sun and enjoyed in the garden, on the patio, or at a picnic table. I will admit, whether it's a handful of cherry tomatoes popped into my happy mouth, or a giant heirloom tomato attacked one slurping bite at a time and dripping all over my face and work-shirt, I've found no shame in enjoying a "Tom-ahhh-to." Keep it classy and serve up a colorful variety of sliced heirloom tomatoes layered with herbs, sprinkled with a little salt, and drizzled with olive oil. Yum! In my search for the perfect tomato, I've grown well over 500 cultivars. The following are some of my favorites: Cosmonaut Volkov (red, slicer), Brandywine (medium-large, pink), Lillian's Yellow Heirloom (large, clear yellow), Aunt Ruby's German Green (medium-large, green), Pineapple (large bi-colored), Green Zebra (medium-small, green striped over amber), Heart of Compassion (medium-large oxheart type), Opalka (paste), Sungold (hybrid, orange cherry tomato), Black Cherry (black cherry tomato), and Pocket Star (green cherry tomato). Plant tomatoes in rich soil amended with manure or compost, stake or trellis them, use a black plastic mulch, and fertilize weekly with a diluted fish-seaweed formula for good results.
Well, that's all the space we have for now. But, before I go, I'd like to tell you: the coolest thing is that maple sap is an incredible ingredient to cook with! If you're tapping trees this year, set aside some sap and cook a whole chicken (with or without fixings) in the sap overnight in a slow-cooker or on the stovetop. Serve as is, or add a little salt and/or herbs to taste. Best chicken soup ever, wow! Try it and let me know what you think.
Emily can be reached at EmilyCates@townline.org.
Responsible journalism is hard work!
It is also expensive!
If you enjoy reading The Town Line and the good news we bring you each week, would you consider a donation to help us continue the work we're doing?
The Town Line is a 501(c)(3) nonprofit private foundation, and all donations are tax deductible under the Internal Revenue Service code.
To help, please visit our online
donation page
or mail a check payable to
The Town Line, PO Box 89, South China, ME 04358
. Your contribution is appreciated!
https://townline.org/wp-content/uploads/2016/06/TownLineBanner.jpg
0
0
Emily Cates
https://townline.org/wp-content/uploads/2016/06/TownLineBanner.jpg
Emily Cates
2020-04-01 14:18:12
2020-04-01 14:19:46
GARDEN WORKS: Seeds of your dreams: Letters "S" through "T" (Part 6)