GARDEN WORKS – Seeds of your dreams: More ideas from the catalog, Part 5 (P-R)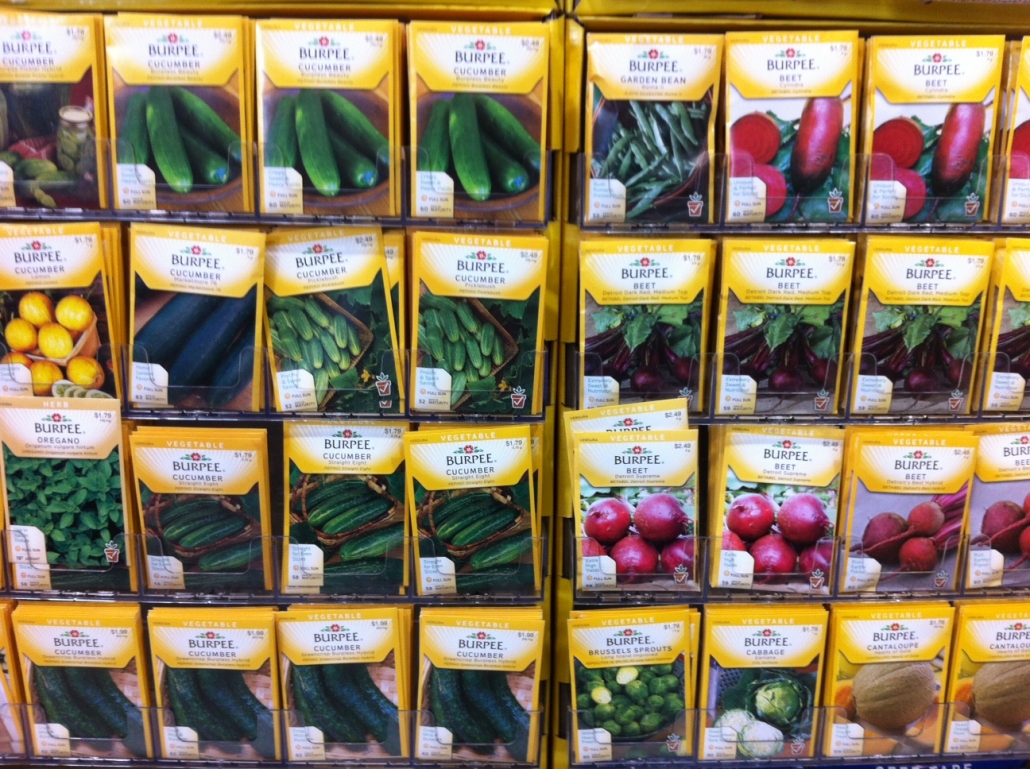 Read part 1 here: Seeds from your dreams, Part 1 (A-thru-E)
Read part 2 here: Seeds of your dreams, Part 2 (G-H)
Read part 3 here: Seeds of your dreams: Find joy in a seed catalog, Part 3 (H-N)
Read part 4 here: Seeds of your dreams: Digging for garden gems, Part 4 (O-P)
As I step outside and take a walk around my yard, I am greeted by the sound of melting snow and the scent of thawing earth. Embraced by a gentle breeze, I gaze at the garden beds still covered in receding blankets of snow. As this blanket disappears, dreams of seedlings emerge, along with ideas of endless possibilities of what to plant in these beds. With a few trusty seed catalogs as my guide, these dreams and ideas are ever closer to being fulfilled. In this series of articles, I have shared with you a bunch of my favorite finds from seed catalogs. Let's continue on and look at a few more alphabetically, this time picking up at the letter 'P' and going on through 'R.' As always, you are warmly invited to share your thoughts and ideas with us on our website or Facebook, or email me at EmilyCates@townline.org.
Peas – These plants do their best when planted as early as possible in areas with moderate fertility, and given something such as a trellis to grow on. Peas are cherished for their nitrogen-fixing abilities as well as their culinary values. Few garden pleasures compare with a pea pod at the peak of perfection, plucked from the vine, and popped into a happy mouth. In my years as a gardener, I confess that only small numbers of peas have actually made it to my kitchen compared to what I've eaten right there on the spot — in the plot, at an impromptu pig-out. I dub it the "Garden Cafe," and no restaurant I've ever been to has adequately captured the exquisite experience of enjoying fresh peas as they are picked. From the ones that survive being eaten in the garden, one can choose from shell peas, snow peas, snap peas and soup peas. Purple-podded peas are a sight to behold.
Peppers – These guys can be a challenge in cold areas, as they are more adapted to warm climates. But it can be done. In our area, peppers prefer to start indoors in March-April and set outside after the last frost. Maine-grown peppers need to be pampered and appreciate being planted in a sheltered location with a shovelful or two of compost into black plastic mulch, and foliar-fed a dilution of fish/seaweed weekly. Pick the first fruits as they size up to increase productivity. The vast, beautiful, and delicious varieties of peppers are stunning. Peppers are versatile, with cultivars specialized for snacking, stuffing, frying, ristras, pickling, pimento, paprika, spices, hot sauce, and even self-defense sprays. They come in almost every color of the rainbow, have flavors of varying degrees of sweetness and spiciness, and display many different shapes and sizes. Some peppers make gorgeous ornamentals, and a few even have variegated leaves. Some are masters of deception: they look like harmless sweet peppers, but pack a ferocious bite. Others look frighteningly hot, but are really sweet on the inside. The cultivar Beaver Dam is both sweet and spicy, but the heat can be removed by cutting out the seeds and ribs. It's my favorite pepper — easier to grow than many others, and multipurpose. Some years I prefer to cultivate a few plants of only this pepper to enjoy it and save the seeds, and then other years I'll grow a wide assortment of peppers to make it fun.
Quinoa – This popular supergrain grows in cool, dry climates, and could theoretically be a viable crop in our area with the right cultivars. Since I haven't actually tried growing quinoa (that could change soon!), here's a website that might be useful if you'd like to check it out: Tips For Growing Your Own Quinoa. I would love to hear from you if you've tried growing it.
Radish – These fast-growing, cool weather-loving plants make piquant roots, nutritious greens, and — in some cultivars — scrumptious seed pods. They range in size from cherry-sized spheres, all the way to giant, foot-long daikon radishes. There's an array of eye-catching colors, too — black, white, cream, scarlet, red, rose, pink, purple, green, and even multicolored. Rat Tail is a rather radical radish grown for its seed pods and used in pickles, stir fries, and more. Radish greens, though nutritious, are probably more palatable to poultry due to their coarseness — though I've been known to eat them steamed or stir-fried if no other greens are available. Lacto-fermented radish root pickles are amazing. What's for breakfast? A fresh, crisp, breakfast radish, of course! Try it for yourself and see how effective it is for clearing the morning cobwebs from your head.
Once again we've reached the end of the line for today, but that's okay. We'll look at a few more on the list next time. Until then, enjoy your search for garden gems. Let me know what you find!
Responsible journalism is hard work!
It is also expensive!
If you enjoy reading The Town Line and the good news we bring you each week, would you consider a donation to help us continue the work we're doing?
The Town Line is a 501(c)(3) nonprofit private foundation, and all donations are tax deductible under the Internal Revenue Service code.
To help, please visit our online
donation page
or mail a check payable to
The Town Line, PO Box 89, South China, ME 04358
. Your contribution is appreciated!
https://townline.org/wp-content/uploads/2016/06/TownLineBanner.jpg
0
0
Emily Cates
https://townline.org/wp-content/uploads/2016/06/TownLineBanner.jpg
Emily Cates
2020-03-11 16:37:21
2020-03-11 16:37:21
GARDEN WORKS – Seeds of your dreams: More ideas from the catalog, Part 5 (P-R)