DENNIS B. TOWLE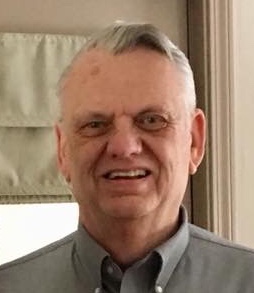 SOUTH CHINA – Dennis B. Towle, 71, of Lakeview Drive, South China, passed away on Tuesday, April 23, 2019, at the Androscoggin Hospice House, in Auburn. Dennis was born on May 28, 1947, in Dover, New Hampshire. He was the son of John W Towle and Ruth L. (Smith) Towle.
After completing high school, Dennis enlisted in the U.S. Navy during the Vietnam era and received training in electronics. He later worked for an electronics company in California and most recently was employed as an electronics analyst at Digital Corporation, in Augusta.
Dennis enjoyed spending time with his friend, Mary, frequently visiting local South China restaurants and ice cream shops. He also enjoyed spending time with his family and indulging in his hobby of prospecting.
In addition to his parents, Dennis was predeceased by his brother, John A. Towle of Virginia Beach, VA; his first wife, Elizabeth (Czelust) Towle; and his second wife, Doris (Sirois) Towle.
Dennis is survived by his brother, Lesley Towle, of Palmyra; his stepson, Donald Sirois, of South China; stepdaughter, Jean A. Breton, of South China; and his dear friends, Mary Freeman, of South China, and Ronald Breton, of South China.
A Celebration of Life service will be held on Sunday, May 5th at 2 p.m. at the South China Community Church. Burial will be at a later date at Pleasant Hill Cemetery.
MICHAEL A. GILBERT
BENTON — Michael "Mickey" A. Gilbert, 58, of Benton, passed away on Tuesday, January 1, 2019, at his home. He was born May 14, 1960, in Waterville, one of six boys of Lester and Jane (Laury) Gilbert.
Mickey graduated from Lawrence High School, in Fairfield, class of 1978.
Mickey enjoyed camping in the middle of nowhere, campfires, fishing, spending time at his camp in New Sharon and gardening. One of his passions in life was buying and selling anything he could make a buck on. Mickey had many fond memories and stories of going to Red Sox and New England Patriots games with family.
Mickey was most recently employed at Albion Manufacturing.
Mickey was predeceased by his parents Lester and Jane (Laury) Gilbert; and his wife Carol Gilbert.
Mickey leaves behind sons, Nick Gallaway and wife Kristina, of Spartanburg, South Carolina, Jim Leclair and wife Nicole, of Norridgewock; grandchildren, Olivia, Ricki, Tyler and Jill; brothers, Allen Gilbert and wife Vicki, of Oakland, Robert Gilbert, of Farmingdale, David Gilbert and wife Rhonda, of Linneus, Edward Gilbert and wife Sheila, of Clinton, Steven Gilbert and wife Michele, of Belgrade; Godson, Alexander Gilbert, of Belgrade; several nieces and nephews.
Private burial service for family will be held at Pond Cemetery, in Unity.
Mickeys Celebration of Life will be held on May 18, 2019, at his residence at 128 Albion Rd., Benton, at 2 p.m. His family is hoping all friends and family will come celebrate and share stories and memories about Mickey. His family will be providing food. Please bring a chair and stories and come enjoy the afternoon.
EDWARD E. LEARY
AUGUSTA — Edward E. Leary, of Palermo, and Augusta, passed away on Tuesday, April 2, 2019, at his home, in Augusta. He was born on January 3, 1935, in North Attleboro, Massachusetts, son of Eugene and Margaret (Craik) Leary.
He married the former Janice Anderson on December 28, 1957.
Edward spent eight years in the naval reserves and several years in law enforcement in various capacities in state and local government, and then with the Maine Department of Transportation, retiring in 1988. He was particularly proud of his police work and spoke often of his experiences. Edward was a special man of high integrity. He was honest, straightforward, a true friend and companion, and a loyal husband who expected no less from his family, friends, and business contacts.
Edward maintained collections of fishing equipment, bicycles, knives, coins, and was respected for his knowledge of the value and history of each item. He spent most of his earlier years fishing in his spare time. Edward especially enjoyed the Spencer Lake area near Jackman, and the Rockwood area on Moosehead Lake. He visited those places his whole life, even after he had made his final cast.
Edward was predeceased by his infant son, Sean Edward; sister, Margaret "Peggy" in 1984; and his wife, Janice in 2014.
He is survived by three sons and their families, Shannon M. Leary and Rita Silvia, of Oakland, Edward Sean Leary and Amy Giles, of Portland, and Frank P. and Susan Leary, of Palermo; four grandchildren; and two great-grandchildren, Erin Faulhaber and her daughters Madilyn Kennedy and Amelia Faulhaber, of Clayton, North Carolina, and Kevin Leary, of Manchester, (daughter, grandchildren, and son of Shannon), and Paige and Kelby Leary, of Palermo, daughters of Frank and Susan.
A graveside ceremony will be announced at a later date at the Smith Cemetery, in Palermo, where Edward will join his wife and together they will rest.
EDWARD BELANGER
OAKLAND — Edward Belanger, 78, passed away on Tuesday, April 9, 2019. Ed was the son of the late Walter and Helen (Albert) Belanger.
Before retiring, Ed made his living as a commercial truck driver. Ed and his truck worked with many local contractors and road crews.
Ed was an avid NASCAR fan and never missed a Patriots' game. He also enjoyed classic country music; when he wasn't listening to it, he was singing it. Not a day went by that the History channel did not offer a program to grab Ed's attention.
Ed is survived by his wife, Nancy; her son, Benjamin Belanger and his children, Mason, Brody and Georgia; her son, Jonathan Belanger, his wife, Betty and their children, Isabella, Gabriel and Addison; his brother Lawrence and his wife, Lynn, his sisters Theresa Culbertson and Judy Pelotte, sister-in-law, Annette Belanger; as well as Nancy's family and several nieces and nephews.
Ed was predeceased by his sister, Pearl Dubois and her husband Bob, brothers, Guilford and Larry, and brother-in-law, Dean Culbertson.
At Ed's request there will be no services.
ROBERT A. PULLEN
WINSLOW — Robert Alan Pullen, 56, of Winslow, passed away on Friday, April 12, 2019. He was born to Robert E. Pullen and Linda J. Webber on April 8, 1963, in Waterville.
He attended Winslow High School and served in the U.S. Army Reserves. He held several jobs over the years, including working at Crowe Rope Industries, in Winslow.
Alan was a skilled pool, darts and chess player, and he enjoyed watching NASCAR, football and hockey. He collected antiques, coins and NASCAR memorabilia. He will forever be remembered for his friendly and generous nature. He would frequently crack jokes and he was always willing to help anyone in need.
He was predeceased by his father, Robert E. Pullen; and his brother, William "Billy" Pullen.
He will be sadly missed by his mother, Linda Webber; sister and brother-in-law, Melissa and Jason Britton; brother, Gary Pullen; niece, Carmen Smith; nephews, Kyle and Travis Pullen; great-nephew, Elijah Pullen; uncles, Rodney Jordan and Gary Pullen; aunts, Glenis Staples and Louise O'Clair; as well as cousins.
Please visit www.veilleuxfuneralhome.com to share condolences, memories and tributes with his family.
ANASTATIA F. DENNIS
WINSLOW — Anastatia Fuller Huard Dennis, 97, passed away on Saturday, April 13, 2019, at Lakewood Continuing Care Center, in Waterville. She was born December 9, 1921, in Livermore Falls, the daughter of Alton H. Fuller and Nellie (Crowley) Fuller.
She was the second child of four children: Arthur, Eileen and Desmond Fuller. She attended high school at Maine Central Institute, in Pittsfield. Ann married Lawrence Huard, of Winslow, on January 3, 1942. This union brought Ann her first child, Randy Huard. Unfortunately, she became a widow in 1944 when her husband was killed during the Normandy France Invasion of World War II. Ann married again on June 5, 1948, to Sylvio J. Dennis, of Winslow,. They enjoyed 63 years of marriage and three more children, Cynthia and twins Joy and Jill, before Sylvio's passing in 2011.
Ann worked in many different career fields during her lifetime. She worked for the American Woolen Mill, in Pittsfield, and North Vassalboro, and the Cascade Woolen Mill, in Oakland. She also was employed at the C. F. Hathaway Shirt Factory, in Waterville, and the Diamond Match Company, in Oakland. After travelling west, she worked for Hughes Aircraft and AMPEX Electronics, in California.
Upon returning to New England, she began work at Pratt and Whitney and EML, Electronic Music Laboratories, in Vernon, Connecticut. Ann eventually settled back in Winslow. She finished her working years waitressing for Ken's Family Restaurant and The Eating House.
Ann had many talents and hobbies. She was an amazing dancer. She was also a beautiful knitter, crocheter, seamstress, quilter and gardener. Many people have been recipients of her quilts, blankets and mittens that she made and donated. As the years progressed, her favorite activity was her days in the sun and fresh air and enjoying her family while watching the sun set at camp.
Ann was predeceased by her parents, siblings and spouses.
She is survived by her younger brother, Desmond Fuller, of Plano, Texas; son Randy Huard and spouse Connie Huard, of Winslow, daughters Cynthia (Dennis) Nordby and spouse Wes Nordby, of Minden, Nevada, Joy (Dennis) Roberge and spouse Scott Roberge, of Vassalboro, and Jill (Dennis) Vigue and spouse Rick Vigue, of Winslow; eight grandchildren, Mike and Mark Huard, Kevin Arnold, Heather Beaster, Ricky Vigue, Ashley, Kylee and Nicholas Roberge; and three great-grandchildren, Mackenzie Huard and Malyn and Cameron Beaster; nieces and nephews, Desmond Fuller Jr., Vicki Vanderhoof, Dottie Potts and Danny Fuller.
A graveside gathering will be held at the Maine Veteran's Memorial Cemetery, in Augusta, at a later date.
Donations in memory of Ann can be made to: St. Jude Children's Research Hospital, P.O. Box 1000 Dept. 142 Memphis, TN 38101-9908.
https://townline.org/wp-content/uploads/2019/07/Town-Line-Website-banner-v3-1030x206.jpg
0
0
Website Editor
https://townline.org/wp-content/uploads/2019/07/Town-Line-Website-banner-v3-1030x206.jpg
Website Editor
2019-04-30 17:53:33
2019-04-30 17:53:33
Obituaries for Thursday, May 2, 2019