Here we are closing in on the Fall season. Some are receiving this with great enthusiasm but others are not. Fall, for many is a thing of beauty and some are sighting in their bows and guns. The older veterans are starting to lean toward the beauty as they reach the fall of their lives. The younger vets still lean toward the action of the hunt. Time is so elusive. One day nothing can harm us, then father time plays his eternal game leading to closure. We become weak with time as the frailty sets in. We begin to worry where we go, what we do and how and where we do it. A couple of days ago a young driver almost ran me off the road. I said, "Oh, I would like to get my hands on him." The truth retrospect of the matter is I was thinking through a previous time zone. (retrospect). That young man would have made mince meat out of me. We live in that never ending bubble which like hamsters take us round and round. I think it's referred to as, "the second childhood." We sometimes think through the eyes of time gone by.
We veterans have a mixed bag to carry. We were trained to be good God-fearing adults by our parents and with that came a code of ethics and morals. Of course, I am referring to the average everyday family. Then some of us answered the call of the duty to the country we so dearly love, (Army, Navy, Marines, Air Force and Coast Guard). With this call, we all underwent a new training with a slightly different code. We had to undergo a different training by a different relative, Uncle Sam. This training taught us a code that was necessary but not so nice and had different rules from those mom and dad.
So, of course, ultimately this left in its wake a group of confused men and women. Resulting from this we have many dismembered mothers, fathers, sisters and brothers, who still have some of their parent's teachings and some of what their country imparted in them. Sounds confusing doesn't it. Well, for many of these veterans, it is. Most will never figure it out.
So, the fact of the matter is you have to adjust and live with it. Some live with it in real time and are fairly successful with the instilled conflict yet others live with an internal contentious summation of what life has dealt out; and who and what they should have been some call this nervous disorder, or PTSD. In any case it is a very heavy burden for the human psyche. For some the burdens are too great and they choose to leave this world by their own hand. Others, the fortunate ones, have close support groups, family, friends, clergy and other support venues such as the Veterans Administration.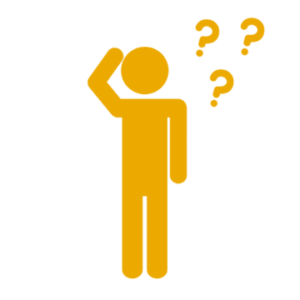 Now we have a roadblock that has been placed in front of us called Covid-19. So, where am I going with this? A few of the veteran support groups are still in place but one of the most important is not, the V.A. Since the pandemic arrived the VA has for the most part shutdown. Emergent situations can be seen through emergency. Also in all fairness there are some doctors that have elected to do face to face. So don't get lost in despair. If you need to talk to your Primary Care Physician call 207-623-8411 and push "0" when you get the recording. You will get a live person and just ask to be connected with your doctor. Another person will answer but your doctor will eventually get back to you. You can have a phone conference. If more is required then you will be allowed to go to Community Health Care. (Doctor of your Choice) this is a recent option set up by the federal government. Also, my website is maineveteranstalk@wixsite.com/vets. I am always there to help my fellow vets. It's also a free service.
I really don't want to hear the despair in your voices. Stop watching the news and go to happy programming. Trust me it is much better for you. The Covid-19 and violence in our streets are causing very bad things to happen in the minds of our children and our vets. It breaks my heart to hear, "I didn't get this way for a country like this." That's a heart breaker as the wheelchair roles by.
I have recently written a letter to the president about ways to help, COLA is one of them. I have also contacted Senator Collins' office. When the election is over let's pray things will improve. This will be the time your voice will be heard. Make sure your feelings are shown and your concerns are heard.
If you need a better understanding about what is going on in our country, there are several great new books out there. The one I am finishing now is by Pete Hegseth, a retired Army Major, young, and has a wife and family. You'd never know it but he graduated from Harvard and Princeton as well. This book is for the advanced reader but it's well worth the research. Barnes and Noble has this and can direct you to other books. I have read several already. The cost of the book is $28. Books are expensive these days.
In my next article I will explain some problems we are having with outside health care. In the meantime, take care of yourself and use the tools available to you; myself and this media source are just a couple as I have explained.
Stay faithful and strong. God be with you and yours.
https://townline.org/wp-content/uploads/2016/06/TownLineBanner.jpg
0
0
Gary Kennedy
https://townline.org/wp-content/uploads/2016/06/TownLineBanner.jpg
Gary Kennedy
2020-08-26 16:14:53
2020-08-27 08:43:00
VETERANS CORNER: Covid-19 presents hurdles for veterans seeking VA assistance