ELAINE K. POOLER
FAIRFIELD – Elaine Elizabeth, 101, passed away on Friday, August 26, 2016, at Inland Hospital, in Water­ville. She was born in Shawmut on August 14, 1915, the daughter of J. Alfred King and Adele (Perry) King.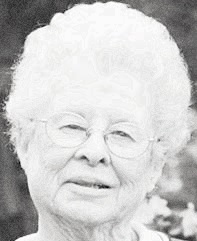 Elaine graduated from Lawrence High School, in Fairfield, in 1932, where she was a charter member of the National Honor Society. She was employed locally by the American Woolen mill, by Keyes Fibre Co., and by Dr. McFadden and Dr. Suske.
On June 3, 1939, she married Roland W. Foster, of Fairfield, who passed away in 1983. On January 4, 1986, Elaine married Daniel B. Pooler, of Waterville, who passed away in 1998. Elaine resided at 11 Elm Street, in Fairfield, for 75 years, from 1939 until relocating to Lakewood Continuing Care in 2014.
She was predeceased by her parents; and seven siblings, Dr. Avilla King, Lucille Doyle, Rene King, Rita King, Fredrick King, Alan King and Victory Babb.
Elaine is survived by her two sons, Peter David Foster and wife Judith, of Hilton Head, South Carolina, and John Richard Foster and wife Rebecca of Port Orange, Florida; her grandchildren, Erin Elizabeth Foster and husband Jeff Blatt, of Scarsdale, New York, Peter David Foster Jr., of East Burke, Vermont, Sarah Lynn Foster, of Brighton, Massachusetts, Marc Christopher Foster and wife Melanie, of Manchester, New Hampshire, and Brian Richard Foster and wife Bethany, of Ludlow, Massachusetts; her seven great-grandchildren Elaine greatly enjoyed, Charlotte Foster Blatt, Josephine Elaine Blatt, Louisa Elizabeth Blatt, Jacob Gavin Foster and Taylor Mackenna Foster, Sierra Elaine Foster and Caleb Fairbanks Foster; stepchildren, Linda Harding, Donna Martin, Marjorie Handley, and Daniel Pooler Jr.; and several stepgrandchildren and step great-grandchildren.
An online guestbook may be signed and memories shared at: www.lawrybrothers.com.
Memorial donations may be made to the Fairfield Food Pantry, 23 Lawrence Avenue, Fairfield, ME 04937.
DANIEL J. ARCH
BENTON – Daniel J. Arch, 58, passed away on Monday, August 22, 2016, at Inland Hospital, in Waterville. He was born in Houlton on May 4, 1958, the son of Lawrence and Mary (Wright) Arch.
He was educated in Houlton schools and was a graduate of Houlton High School and had attended Thomas College, in Waterville, for two years.
He formerly was employed as a custodian for Thomas College in Waterville for several years. He enjoyed camping, fishing and family outings.
He is survived by his father, of Canada; his mother, of Otisfield; his wife, Debra (Coro) Arch, of Benton; stepson, Gregory Canham Jr., of Oakland; stepdaughter, Angela Lacroix, and husband Troy, of Waterville; one grandchild, Sean LaCroix; two sisters, Jan Clark and husband Sean, and Kathy Arch, all of Norridgewock; and several nieces, nephews and cousins.
Condolences may be expressed and guestbook signed at: www.gallantfh.com.
STANLEY R. BASS
FAIRFIELD – Stanley R. Bass, 52, passed away on Wednesday, August 3, 2016.
A construction worker, he loved to spend time with his family, especially his two granddaughters. Stanley's hobbies were bowling, NASCAR, scary movies, and quality time with loved ones.
He is survived by his wife of 23 years, Tammy, Bass, and his two daughters, Bryonna and Samantha; his daughter from a previous marriage, Shirley Bass; and five brothers and one sister.
NANCY M. MASON
WINSLOW – Nancy Michaud Mason, 78, passed away peacefully on Monday, August 22, 2016, at Carriage Hill Assisted Living Facility, in Madbury, New Hamp­shire.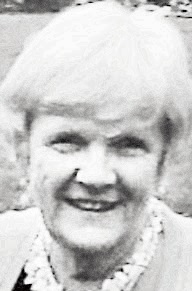 Nancy was born in Waterville on August 5, 1938, the daughter of Alpha and Antionette Roberge. She graduated from Mt. Merici Academy, in Waterville.
She first was a homemaker and in later years worked for the C. F. Hathaway Co., Stern's Department Store, in Waterville, and Belanger's Marine, in Winslow. She was a communicant of St. John the Baptist Catholic Church, in Winslow,  and a lifelong resident of Winslow.
Nancy was a strong, selfless woman who dedicated her life to her family and friends. She leaves behind a truly magnificent legacy of how everyone should live and love. She was an avid quilter, which she turned into lasting gifts allowing her family and friends to carry her memory through her quilts.
She loved her grandchildren with all her heart. You could always find her at a ballfield cheering them on. Until ill health, she never missed a game.
Nancy is survived by her children, Karen Michaud Belanger and husband Jeffrey, Karla Michaud Deinstadt and husband Steven, and Kevin Michaud and wife Kathi Upham Michaud; stepchildren, Jean, Neil, Jody and Sandy, and their spouses and families; grandchildren, Talia Deinstadt Arsenault and husband Michael, Marcus Deinstadt and fiancée Kristin Arslan, Allison Belanger Stephanian and husband Derek, Ashley Belanger Seto and husband Jimmy, Mackenzie Michaud, and Kamyrn Michaud; great-grandchildren, Casey and Haley Arsenault, Zachary and Hannah Stephanian, and Owen and Madison Seto; brothers, Ronald Roberge and sister-in-law Charlotte, and Alfred Roberge and partner Ben Roberge; and many nieces, nephews and cousins.
Nancy was predeceased by her parents, Alpha and Antionette Roberge; husband, Maurice Mason; daughter, Roxanna Michaud; brother, Rudolph Roberge; and stepson, Joe Mason.
A Mass of Christian Burial will be held on Saturday, September 3, 2016, at 11 a.m. at St. John the Baptist Catholic Church, 26 Monument St., Winslow. There will be a reception immediately following at The Waterville Elks Lodge, 76 Industrial St., Waterville.
An online guest book may be signed and condolences expressed at: www.gallantfh.com.
Memorial donations may be made to the Pine Tree Society, www.pinetreesociety.org.
MICHAEL V. SAWYER
WINSLOW  – Michael Vernon Sawyer, 65, passed away on Friday August  19, 2016, at the Maine Veterans Hospital, in Augusta. He was born on June 23, 1951, in Presque Isle, the son of Vernon and Marilyn J. (Flewelling) Sawyer.
On Aug. 4, 1973, he married the former Joy McGrath, in Fort Fairfield. He graduated from the University of Maine at Presque Isle and was employed for many years as a custom home builder and general contractor. He was a veteran who proudly served his country in the U.S. Army until his honorable discharge. Michael enjoyed history, motorcycling, biking, hiking, and playing guitar.
Michael is survived by his wife of 43 years, Joy C. (McGrath) Sawyer, of Winslow; son, Mathew Sawyer and wife Dina, of Concord, New Hampshire; grandchildren, Christopher Pinkham, Lucy Sawyer, Isabella Sawyer, and Jackson Sawyer; parents, Vernon "Buz" and Marilyn (Flewelling) Sawyer; brother, Jeffrey Sawyer and wife Peggy, of Mapleton; sister, Laurie Berry and husband James, of Presque Isle; mother-in-law, Carolyn McGrath, of Waterville; two sisters-in-law, Lana McGrath of Lake Ridge, Virginia, and Patricia Bird, of Waterville; two brothers-in-law, Kirk Bird, of Winslow, and Kevin McGrath and wife Wanda, of Wells; and several nieces and nephews.
He was predeceased by a sister-in-law, Tracey McGrath.
Memorial donations may be made to Maine Lab Rescue, info@mainelabrescue.com.
OTHERS DEPARTED
CONSTANCE D. COULOMBE, 84, of Sidney, passed away on Thursday, August 25, 2016, at her home. Locally, she is survived by a son, Michael Coulombe and wife Cheryl, of Palermo.
FORMER RESIDENTS
RHODA A. ORMSBY, 76, of Willsboro, New York, passed away on Monday, August 15, 2016, at Champlain Valley Physicians Hospital, in Plattsburgh, New York.  Born in New York, she moved to Winslow in 1975 with her late husband, until his death in 2007. Rhoda was a charter member of the Winslow Lioness Club and later became a member of the Winslow Lions Club when the two merged. Rhoda participated in different bowling leagues in Waterville over the years.
https://townline.org/wp-content/uploads/2019/07/Town-Line-Website-banner-v3-1030x206.jpg
0
0
Website Editor
https://townline.org/wp-content/uploads/2019/07/Town-Line-Website-banner-v3-1030x206.jpg
Website Editor
2016-09-01 17:28:04
2016-09-01 17:30:15
Obituaries, Week of September 1, 2016