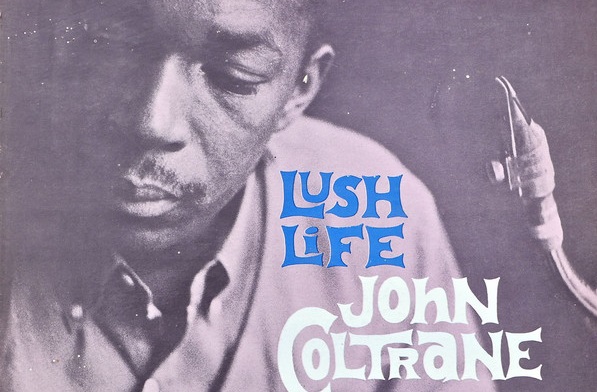 Lush Life
John Coltrane, tenor sax
Heritage, 513289L, CD, 1987 reissue of sessions from 1957-58.
One of the greatest saxophone players in the history of jazz, John Coltrane (1926-1967) left a huge recorded legacy, each listing imbued with consistently high quality. Lush Life gathers five previously available selections from the late '50s – Like Someone in Love, Cole Porter's I Love You, Trane's Slow Blues, I Hear a Rhapsody and the title composition by Billy Strayhorn.
He assembled several distinguished musicians including Donald Byrd on trumpet, pianist Red Garland, Earl May and Paul Chambers playing bass and drummers Art Taylor, Louis Hayes and Al Heath.
The entire CD is very good but my absolute favorite is Lush Life with very beautiful playing by Coltrane, Garland, Chambers, Byrd and Hayes. It evokes loneliness with haunting eloquence. Strayhorn wrote the piece during the 1930s while many singers and instrumentalists have also recorded it.
Jazz critic Joe Goldberg's insightful liner notes are included with the CD.
***
From the late, great cheap shot jokester/comedy star, Don Rickles, 1926-2017. – "I don't drink much anymore, but when I traveled with Frank Sinatra, God rest his soul, I used to drink like I could do it. He made it a test. In Vegas, the Rat Pack, which I was a little part of, drank all night and slept most of the day. Then, about 5 o'clock, we'd meet in the hotel steam room, lock the door, and steam our brains out."
http://townline.org/wp-content/uploads/2016/06/TownLineBanner-1030x206.jpg
0
0
Peter Cates
http://townline.org/wp-content/uploads/2016/06/TownLineBanner-1030x206.jpg
Peter Cates
2019-03-13 16:21:24
2019-03-13 16:37:49
REVIEW POTPOURRI - John Coltrane: Lush Life