Obituaries for Thursday, February 21, 2019
KARLA G. DANFORTH
FAIRFIELD – Karla Gene Danforth, 53, passed away peacefully from cancer on Tuesday, January 29, 2019. Karla was born on July 20, 1965, in Fitchburg, Massachusetts, to Ralph Lane Sr. and Maryann (Gurney) Campbell.
Karla graduated from Lawrence High School and received her associate degree in respiratory therapy from Kennebec Valley Community College, in Fairfield.
Karla was a longtime employee of Central Maine Medical Center, in Lewiston. For the last decade, she worked at Joe DiMaggio Children's Hospital, in Hollywood, Florida, in the neonatal intensive care unit and Pediatric Intensive Care Unit. She was passionate about her job and touched the lives of so many families. Karla was voted employee of the year several times as well, and received multiple leadership, and community awards. With such a zest for life, Karla loved the beach, backyard barbeques, and concerts.
Karla was predeceased by her grandparents, Roland and Harriet Gurney.
Karla is survived by her parents Ralph Lane Sr. and Maryann Campbell; husband David Danforth; daughters Megan Danforth and Courtney Peckham and husband Kolby; stepson Noel Danforth and wife Missy, of Gaithersburg, Maryland; stepdaughter Jessica Kaniuka and husband Pierce, of Farmington; three grandsons Tadiyah Danforth, Rainer Danforth, and Kole Peckham; sisters Karen Poulin and husband Kenneth, of Hampstead, New Hampshire, Kim Castonguay and husband Darren, of Vassalboro, Kathy Roderick and husband Allen, of Bingham; brother Ralph Lane Jr. and fiancée Robin Cyr, of Fairfield; and many nieces and nephews.
A celebration of life will be held on Sunday, February 17, from 12-6 p.m. at the Waterville Elks Lodge, 76 Industrial St., in Waterville.
An online guestbook may be signed, and memories shared at www.familyfirstfuneralhomes.com.
Arrangements are by Lawry Brothers Funeral Home & Cremation Care, 107 Main St., Fairfield.
MERLON SYLVESTER
WINSLOW AND ALBION – Merlon "Major" Sylvester, 95, formerly of Winslow, passed away on Tuesday, January 29, 2019. He was born in Winslow on December 5, 1923, the son of the late Elwood and Eva Sylvester.
He married the former Christine Caron on March 7, 1946. They enjoyed 68 years of married life together.
Major worked years picking up cans of milk from area farmers and transporting it for Carroll Harding to Portland. After marrying, he worked as a self-employed farmer and woodsman.
He loved spending time with family and friends and being involved with church activities. He also had a great passion for stock car racing. He was always willing to give advice and a helping hand to all family members, especially Fred, Jeannette, and Jr., who drove stock cars. He was a dedicated spectator at Unity Raceway for many years.
He was predeceased by his parents; his wife, Christine; his daughter, Carol; his sisters, Jessie Brooks and Irene Blomiley; and his brothers, Fred and Ralph Sylvester.
Major will be sadly missed by his children, Paulette and her husband, Richard Chapman, Jeannette and her husband, Everett Tinker, Merlon Sylvester Jr., and Fred Sylvester; 13 grandchildren; 29 great-grandchildren; and five great-great-grandchildren.
An online guestbook may be signed and memories shared at www.familyfirstfuneralhomes.com.
Arrangements are by Lawry Brothers Funeral & Cremation Care, 107 Main St., Fairfield.
MARGUERITE M. LINSCOTT
WASHINGTON – Marguerite M. Linscott, 72, of Washington, passed away unexpectedly at the Sussman House on January 31, 2019. Marguerite was born in Washington to Robert R. Linscott and Doris Finn Linscott.
Marguerite attended Union High School where she graduated valedictorian, class of 1964. Marguerite continued on to become a hairdresser and she taught at Central Beauty School in Augusta. Her students gave her the nickname "Teach." They described her as tough but thorough. Marguerite took great pride in what she did which made her one of the best in the business. She was nominated for Best of the Best award in 2004 reader's poll for her work. After teaching she worked as a hairdresser at  Mahogany in Camden and at The Cutting Room in Camden until her retirement.
In her spare time Marguerite enjoyed working outside in her flower and vegetable gardens, cooking, and working around the house. She was an avid animal lover. She enjoyed having the company of wildlife and had a special bond with her cats and her dog.
Marguerite was predeceased by her father, Robert, in 1988; mother, Doris, in 2002; and oldest brother, Robert Linscott, in 2019.
She is survived by brothers, Mahlon Linscott and wife Barbara, of Washington, and Berkley Linscott and wife Nancy, of Washington; sister-in-law, Janice Linscott, of Union; nephews, Richard Linscott and wife Kimberly, of Washington, Milton Linscott and wife Pamela, of Florida, and David Linscott and wife Christina, of Topsham; and great-nephews, Benjamin Linscott, of Florida, and Harrison Linscott and wife Catherine, of Union.
At Marguerite's request there will be no services.
In lieu of flowers, consider a donation to the Pope Memorial Humane Society of Knox County, P. O. Box 1294, Rockland ME 04841.
Condolences may be shared at hallfuneralhomes.com.
Arrangements are entrusted to Hall's of Waldoboro.
DEBRA J. GAGNE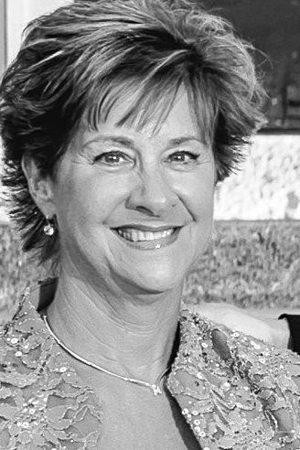 WINSLOW – Debby J. Gagne passed away on Friday, February 8, 2019, at her home in Winslow, following a year-long battle with ovarian cancer. Debby was born in Waterville on August 16, 1955, the daughter of Raymond ("John") and Ruth (Mathieu) Bourque.
She attended Mount Merici school, in Waterville, as a child and graduated from Waterville Senior High School in 1973.
Debby began working at Seton Hospital and then Colby College, both in Waterville, in her early 20s and it was during this time she met her husband, Roger G. Gagne, of Winslow. They were married in 1978 and over the course of 40 years of marriage they were blessed with two daughters, Katie and Shelley, two granddaughters, Madison and Taylor, and always enjoyed a tight-knit family culture with most family members living in the Central Maine area.
One of Debby's greatest joys in life was her girls – in fact, she decided to leave the workforce for 12 years to focus on raising them and always placed their well-being and happiness before her own. She was incredibly committed to her children. She attended every sporting and life event, made sure a warm meal was on the table every night and ensured that the girls were able to enjoy each and every day, including planning many memorable family trips and adventures. She always supported and celebrated their academic and personal pursuits and achievements.
Deb returned to work at Waterville Senior High School for 14 years in an administrative role. She then worked at the Central Maine Morning Sentinel and the Law Firm of Butler Whittier before her retirement in 2016. In her retirement she dove head first into her role as a grandmother, spending time in Massachusetts for newborn feedings, birthday parties and trips to the playground.
Debby was an only child who had an exceptionally close relationship with her parents, caring for them throughout their lives and into their elderly years. She was always up for a Dunkin' Donuts coffee with her mother, Ruth, a game of gin rummy, baking and cooking, and taking day trips to the Maine Coast where they enjoyed shopping and eating lobster rolls.
Above and beyond her unwavering commitment to family, Debby was an avid New England sports fan, always rooting on the Red Sox, Celtics, Bruins and especially the Patriots. Even in the throes of her illness she was insistent on treating her family to an outing at Gillette Stadium this past fall where we watched the Patriots defeat the Miami Dolphins. She was also an animal lover, doting on her dog Maggie and her children's dogs Payson and Guinness.
She is survived by her mother Ruth; husband Roger; daughter Katie and son-in-law Brad Callow, daughter Shelley and son-in-law John Glidden; granddaughters Madison and Taylor Callow; cousin Cindy Hapworth; sisters and brothers-in-law Sandra and Earl Joler and Tom and Ruth Gagne; and their children; as well as other relatives and cousins from the Bourque family.
She was predeceased by her father, Raymond Bourque, who passed in June 2017.
A Mass of Christian Burial will be celebrated at St. John The Baptist Catholic Church, 26 Monument Street, in Winslow, at 11 a.m. on Saturday, Feb. 16, followed by a reception to celebrate her life. A family burial will take place at a later date in St. Francis Cemetery, Waterville.
An online guestbook may be signed and condolences and memories shared at www.gallantfh.com.
In lieu of flowers, memorial donations may be made to the Animal Refuge League of Portland.
GINA LaCROIX
UNITY – Gina LaCroix, 50, of Unity, died unexpectedly on Friday, February 8, 2019, at her residence. She was born  January 11, 1969, in Anaheim, California, the daughter of David and Beatrice (Duran) Robles.
She was a certified nurses' aide at Farren Care, in Turners Falls, Massachusetts, and later worked at Starrett Tool Company, in Athol, Massachusetts. Gina loved music, singing, dancing and especially loved pigs. She was known to be a nurturing, generous and kind soul. She enjoyed being outdoors.
She is survived by her mother, Beatrice Rayl, of Dixmont; a son, Jonathan West, of Keene, New Hampshire; her significant other, Dwayne Shaw, of Unity; a sister, Christiana Capasso, of Gilbert, Arizona, several nieces and pephews; and her god-daughter Willow Rose DeRosaps.
Arrangements were under the direction of Crosby & Neal, in Newport.
Those who wish may leave written condolences at www.Crosby-Neal.com.
BOYD S. WEBBER JR.

WESTON, ME. – Boyd Smith Webber, Jr. "Bud", 60, passed away unexpectedly on Monday, January 14, 2019, from a heart attack, in Fort Meyers, Florida where he was working for the winter. He was born in Augusta on February 2, 1958, the son of Boyd Smith Webber, Sr. and Viola Webber.
He grew up on Three Cornered Pond, in Augusta, with his parents and his five siblings as well as a neighborhood filled with grandparents, aunts, uncles and cousins enjoying the rural life of fishing, swimming, ice skating, ice fishing and other country fun. Boyd attended Augusta public schools and following high school, he spent several years in Florida, working in woodworking and home construction. He returned to the central Maine area and spent many years working as a skillful finish carpenter, fine cabinet maker and in interior home construction, including rough carpentry and dry wall.
Boyd moved to the rural northern Maine town of Weston in the mid-1990s, where he continued to live until his death, often traveling to Florida in the winter months to work.
He will always be remembered for his auburn curls, quiet nature, quirky sense of humor and his love for woodworking. Boyd used his passion for working with wood and his natural artist talents to craft wooden bowls and other items from tree burls, each exquisitely unique, beautiful pieces of art which were sold up and down the eastern seaboard.
Boyd is predeceased by both paternal and maternal grandparents and his niece Rebecca.
He survived by his son Daniel, daughters Tara and Natasha and their mother Annette, all of Florida; his parents Boyd, Sr. and Viola Webber, of Augusta; his brothers Bruce and wife Debbie, Tom and wife Lori, all of Augusta; his sisters, Jean Royle, of Palermo, Sue and her partner Deb, of Augusta, and Patricia, of Waterville; nephews Jim, Kevin and his partner Heather, Shane and his partner Tasha, and Derek and wife Heather; nieces Heidi and her partner Matt, Katherine and husband Seth, and Sara and husband Rick; his great-nieces Aurora and Seven; great nephew Chayton, several aunts, uncles, many cousins and numerous friends both in Maine and Florida.
A celebration of life gathering will be held in Maine in June, date to be announced at a later time.
In lieu of flowers memorial donations may be made to a charity of your choice.
OTHERS DEPARTED
WESLEY E. JOHNSTON, 87, of Waterville, passed away on Tuesday, January 29, 2019, following a long illness. Locally, he is survived by brother Tim Johnston and wife Joan, of Belgrade and Albert Johnston, of Fairfield; sisters Charlene Lawrence and husband Melvin, of Waterville; sister-in-law Caroline Bun and husband Bernard, of Waterville, and brother-in-law TomEstabrook, of Oakland.
DELBERT E. McLAGGAN, 86, of Detroit, passed away on Saturday, February 2, 2019, at Sebasticook Valley Hospital, in Pittsfield. Locally, he is survived by a son, Kevin McLaggan and wife Annette, of South China; and grandson Kyle McLaggan and partner, Myriah Cotter, of South China.
JUNE A. FOWLER, 93, of Troy, passed away on Tuesday, February 5, 2019. Locally, she is survived by a sister Gladys Benner, of Fairfield, and a granddaughter Charelle, of Palermo.
BIRCHARD L. BROOKS, 61, of Belgrade, passed away on Tuesday, February 5, 2019. Locally, he is survived by a son, Jeremy NBrooks, and wife Megan, of Waterville; daughter Rebecca Kingsbury and husband Braden, of Oakland; brothers Byron Brooks, of Waterville, Clifford Brooks Jr., of Rome, and Jeffrey Brooks and wife Brenda, of Winslow.
ROBERT E. COLSON, 83, of Windham, passed away on Sunday, February 10, 2019. Locally, he is survived by a brother Donald Colson, of Benton.
FORMER RESIDENT
RONALD UECKER, 81, of Centerville, Ohio, passed away on Thursday, January 31, 2019.
Ron spent over 30 years in the newspaper business in the midwest, and was advertising director for the Waterville Morning Sentinel and Augusta's Kennebec Journal. He retired in December 1999 and spent 16 years in retirement, with his wife, Mary Jean "MJ" on Togus Pond, before moving to Centerville, Ohio. He is survived by his wife "MJ" Uecker (Rampenthal), of Centerville, Ohio.
Responsible journalism is hard work!
It is also expensive!
If you enjoy reading The Town Line and the good news we bring you each week, would you consider a donation to help us continue the work we're doing?
The Town Line is a 501(c)(3) nonprofit private foundation, and all donations are tax deductible under the Internal Revenue Service code.
To help, please visit our online
donation page
or mail a check payable to
The Town Line, PO Box 89, South China, ME 04358
. Your contribution is appreciated!
https://townline.org/wp-content/uploads/2016/06/TownLineBanner.jpg
0
0
Website Editor
https://townline.org/wp-content/uploads/2016/06/TownLineBanner.jpg
Website Editor
2019-02-20 13:03:14
2019-02-20 13:03:14
Obituaries for Thursday, February 21, 2019