OBITUARIES for Thursday, March 24, 2022
DAVID R. BOURQUE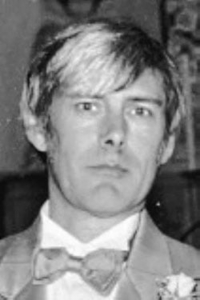 WINSLOW – David R. Bourque, 71, also known as Bugsy and Hobbit, passed on Friday, February18, 2022. David was born, in Waterville, on November 13, 1950, the son of Robert Bourque and Amadine (Rancourt).
David attended Waterville High School and graduated in 1969. He then attended the University of Maine majoring in entomology. He worked for the railroad, Wyndotte Industries, Carlton Woolen Mills, and also volunteered at the Maine Department of Entomology. He also worked at Bug Maine-ia with the children every year.
He lived in Winslow and enjoyed playing cards with his friends, collected bugs, stamps, and bottles. He loved the outdoors, puttering around and cookouts. He enjoyed his family, his camp and making puzzles. He also loved his three cats, Mr. Mittens, Dolly and Lady.
He was predeceased by his parents.
He is survived by his wife, Jan (Karter) Bourque; sister, Linda Meiczinger; three nephews, Jeff Meiczinger and wife Karen, Terrence Meiczinger, and Todd Meiczinger; and one niece, Lesley Thompson and husband J.R.; two great-nieces, Charlotte and Emily; one great-nephew, Will; several sisters-in-law and brother-in-law, several aunts, uncles and cousins.
Mass services will be at St. Joseph Maronites Church, on Front Street, in Waterville, on April 1, 2022, at 11 a.m.
A celebration of life will happen in the Spring 2022 and will be announced at a later date.
In lieu of flowers, donations may be made in his memory to MaineGeneral Homecare and Hospice and St. Joseph Maronites Church, in Waterville, Maine.
CAROLINE L. BROWN-WEST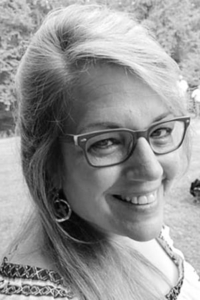 WINDSOR – Caroline Louise Brown-West, 56, of Windsor, passed away unexpectedly while asleep, at home, on Monday, March 7, 2022.
She was born March 16, 1965, in Portland, the daughter of Alice Ruth Tucci and the late Frederick Wayne Brown.
Caroline attended schools in Portland and Windham. She earned a bachelor of science degree in psychology from Regent University and graduated cum laude in 2019.
Caroline loved being a preschool teacher for several years at Northeast Christian Academy and A Joyful Noise Christian Daycare and Learning Center, in Windham. She also enjoyed meeting a wide array of people during her time of being self-employed. Her conversations with them would often lead to her sharing a word of encouragement, advice, or a much-welcomed prayer. She was loved by all who knew her.
Caroline had a strong faith in God and was an active church member at several churches throughout her life including Windham Church of God, Farmer's Church, and recently attended First UPC, in Augusta. Over the years, she played the piano and led worship with her beautiful voice.
Caroline was also a fantastic cook. Family gatherings were always blessed with an abundance of delicious foods prepared with love. She enjoyed doing genealogy research on her family tree and she patriotically loved her country.
Caroline was preceded in death by her father, Frederick Wayne Brown, of Portland.
She is survived by her mother, Alice Ruth Tucci, of Westbrook; husband, Daniel C. West, of Windsor; children whom she shared with former spouse, Timothy Richardson: sons Patrick Richardson and his wife, Amber, of Standish, Derick Richardson, of Skowhegan, Timothy Richardson, of Windham; daughter, Alyssa Richardson, of San Antonio, Texas; stepsons Daniel West, of Jefferson, Brian West, of Gorham, Dakota West, of Shapleigh; brothers Frederick Brown and his wife, Anita, of Arrowsic, Jonathan Nittskoff and his wife, Liat, of Ramat Gan, Israel; sisters Jennifer White and her husband, Dean, of Gray, Rebecca Cidre and her husband, Kevin, of Windham, and Tracy Richards of Limington; her in-laws, Dick and Sue West, of Randolph; and many nieces, nephews, aunts, uncles, cousins, and a host of long-time friends.
Funeral services were held on Monday, March 21, at Dolby, Blais and Segee, 434 River Rd., Windham, followed by interment at Evergreen Cemetery, Portland.
For an online memorial guestbook or to participate in Caroline's tribute page, please visit http://www.dolbyblaissegee.com.
BROOKE A. McGOWAN-TALBOT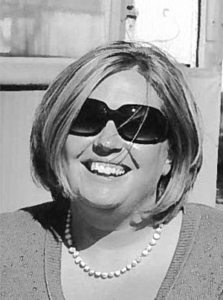 WATERVILLE – Brooke Ann McGowan Talbot, 39, passed away on Monday, March 7, 2022. She was born Sep­tem­ber 27, 1982.
Brooke left the world in much the same way she lived in it, with unmatched fight and determination. It was a fitting way to spend her last moments, because everyone who knew Brooke knew that the most important things to her were loyalty and love.
Her family was the love of her life. Being an aunt was where Brooke felt most fulfilled. Her niece and nephews talked to her several times a day, giggling, joking, and reveling in each other's love. Her laugh and her 'snuddles' will be most missed by auntie's boys who were so dearly loved by her as her own children.
Meeting Brooke for the first time could be described as both comfortable and disorienting in a sense that it felt so natural. She never met a stranger and magnetically pulled everyone together. Brooke had a way of connecting us all.
She was sparkly and warm, always with open arms, a listening ear, and easy words of comfort. If you ever needed anything, you could call on Brooke. She was calm and knew how to solve a crisis if it involved someone she loved. So many of the people who have reached out to give their condolences have mentioned her laugh, light, and how she was always there for them.
She loved food that came with vacation and the sunshine on her skin. She sunburned easily and she was always trying something new at fancy restaurants. However, Brooke could just as easily settle in with hotel slippers.
Brooke was an incredibly driven and hard worker and felt such fulfillment with her team's continued success at T-Mobile. She was like a proud mom of the people she mentored so diligently and watching them grow individually was one of her biggest joys.
During the summers, you could always find her in the sunshine. She loved to swim at her in-law's house with her beloved pups, Penny and Lucy, always nearby. If it was hot, Brooke was poolside without a worry in the world.
A fierce family, dog, work, sports, and travel lover, Brooke was everyone's favorite girl, and could find something in common with anyone. The world moving forward is a bit darker and quieter without her infectious laugh, bright smile, encompassing hugs, and thoughtful conversation.
She put herself last, caring for others not because she had to, but because that's what made her happy.
And that, in the end, is who Brooke was.
She is survived by her parents Eileen Wright and Matt and Julie McGowan; husband Jonathan Talbot; brother Lucas McGowan, his wife Ann, and their three kids, Colby, Durham, and Ellis McGowan; her in-laws Mike and Cindy Talbot; so many aunts, uncles, cousins.
A celebration of life will be held at a later date.
Arrangement are under the direction and care of Gallant Funeral Home, 10 Elm Street, Waterville.
An online guestbook may be signed condolences and memories shared at http://www.gallantfh.com
In lieu of flowers, the family requests donations to be made to Humane Society Waterville Area,100 Webb Road, Waterville, Maine 04901, or a charity of your choice.
ANTHONY J. COUTURE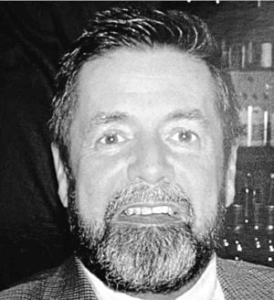 SIDNEY – Anthony Jon Couture, 74, a resident of Sidney, passed away on Wednesday, March 9, 2022, following a long fight with heart disease. Tony was born January 6, 1948, to Laurier and Leonette Couture, in Waterville.
He graduated from Waterville High School in 1966. Tony excelled at hockey and baseball, playing hockey at Kent's Hill Prep and Salem State University. He earned many accolades through his athletic and academic career, including Boy's State during his high school years. Tony was humbled to be inducted into the Waterville Sports Hall of Fame a few years back.
Tony married the love of his life, Kelly, in 1985 and together they had a son Kristafer Jon in 1986. They just celebrated their 37th year of marriage on February 15, 2022, when they were vacationing in Florida.
Tony had many options, but his career really kicked off in 1981 when he fell in love with the wine industry and traveled to many countries to perfect his craft. With continued success at Colonial Distributers, in Oakland, working for Walter Simcock, Tony made a life changing decision to work for MS. Walker, Inc. of Somerville, Massachusetts, as a regional director of sales for Maine and Vermont, where he had a long successful career, retiring in 2014.
Family always came first. Any free time Tony had was invested in family. We don't remember Tony missing any of the kid's ball games or other important events; in fact, he coached or helped to coach most of the teams they played on from kindergarten through high school. Tony loved family vacations; however, he most loved being home and tending to the property and creating an inviting space for friends and family to visit often.
Tony enjoyed every minute of life and had a heartwarming sense of humor right up until the end. He impacted many lives all over this community and across many other countries. He was always available to his friends; willing to give rides or a helping hand any time, day or night.
Tony will be greatly missed. He loved people in a big way, and he loved Jesus. Tony attended Kennebec Valley Baptist Church, on Marston Road, in Waterville, for over 20 years. During that time, he made many friends, especially, Pastor Dr. Kevin Grant. They had a special bond that Tony cherished.
Tony is survived by his wife Kelly; sons Josh and wife Jade, Seth and partner Christine, Kris, wife Sara; and his only grandson Lane Anthony; brother-in law, Mike Levenseller, and Ted Hallee.
Tony loved his parents-in-law like his own parents who passed away when he was a young man; his mother-in-law and father-in-law, Ron and Carole Deering, of Gardiner; mother-in-law, Sue Levenseller, from Brooksville, Florida; brother-in-law, Mike Levenseller and sister-in-law, Deb Levenseller; brother-in-law, Matt Turek and sister-in-law Meredith Turek; brother-in-law Troy Deering and sister-in-law Ericka Deering; brother-in-law, Ken Christianson and sister-in-law Toni Christianson; many nieces and nephews.
Funeral Service were held at Kennebec Valley Baptist Church, Marston Road, Waterville, Maine on Saturday, March 19.
The burial will be a private family service at a family plot at Morse's Corner Cemetery, Corinna, Maine.
Arrangements are in the care of Wheeler Funeral Home, 26 Church St., Oakland, where condolences may be shared with the family on the obituary page of the website at http://www.familyfirstfuneralhomes.com.
LOUISE G. BOULET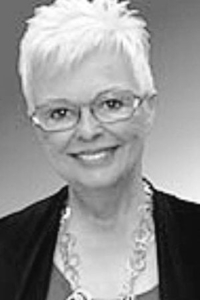 WATERVILLE – Louise Giguere Boulet, 75, died on Thursday, March 10, 2022, following a brief Illness. She was born June 28, 1946, in Waterville to Joseph L. and Marie Louise Giguere, a late addition to her proud, Franco-American household.
Louise was educated at Mount Merici Academy, in Waterville, an experience she would later recall with mixed emotions. She worked during her younger years as a telephone operator and had many stories to tell about her experiences there. She was also a graduate of the Catherine Hinds Institute of Esthetics.
As a young, not-yet-independent adult, Louise found herself expecting a baby out of wedlock. As was common at the time, she spent time in a convent until giving birth to a baby boy who was subsequently adopted into a loving family. While a much better outcome for the baby, the experience marked Louise forever.
Resuming life in her native Waterville, she met the love of her life, an ambitious, first generation immigrant from Québec, Jean-Louis Boulet. This was followed by years of moves from Waterville to Oakland, St. Aurelie, QC, St. Prosper, QC, finally back to Winslow to raise her three children on familiar ground. In addition to raising a family, Louise helped John launch several businesses, including Mainely Trusses, in Fairfield.
A gifted seamstress, Louise's passions were quilting and family. She made countless blankets for relatives (which she called "hugs"), wall hangings, place mats, etc. During retirement, she enjoyed traveling to quilting conventions at which she sold quilt kits under the name, Great Pond Quilts. She was an active member of various quilting clubs and was happiest when relaxing at camp with her family.
Louise was predeceased by her parents and husband, Jean-Louis "John" Boulet, and her second husband, Paul MacFawn.
She is survived by her older siblings, Leandre Giguere, of West Brookfield, Massachusetts, Jacqui Marr, of Gorham; sister-in-law, Jackie Boulet, and her children, Michael and Jody Boulet, of Palermo, Richard and Cheryl Boulet, of Blue Hill, and Tricia Boulet and Merrill Lamont, of Medford, Massachusetts; grandchildren, Sophie, Yanic and Zane Boulet, Joseph and Marie Louise Boulet, and Zephyr Lamont; many cousins, nieces, and nephews, all mutually descended from the sprawling family tree resulting from her father's 21 siblings who immigrated to Waterville in the 1920s.
As was her preference, there will be no funeral service. Family and friends are invited to attend a brief graveside prayer said for Louise at Saint Francis Cemetery, Grove St., Waterville, on July 1 at 11 a.m.
In lieu of flowers the family requests that you consider a donation in Louise's memory to Sunset Home, http://www.sunsethomeofwaterville.me. Or simply think of Louise as you do something that flaunts convention just a little bit, anything that might raise a nun's eyebrow.
BEATRICE C. ROWE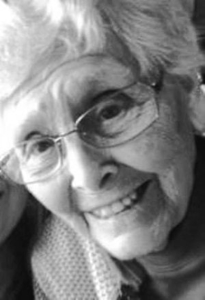 VASSALBORO – Beatrice "Betty" C. Rowe, 96, of Vassalboro, passed away on Friday, March 11, 2022, at the Alfond Center for Health, in Augusta. She was born on January 17, 1926, in Boothbay, the daughter of Clarence L. and Irene (Abbott) Campbell.
She attended school in Boothbay, graduating in 1945 from Boothbay Harbor High School. After graduation she entered nurses training at Maine Medical Center (former Maine General Hospital), in Portland, through the U.S. Cadet Nursing Corp. She graduated in September of 1948, the final year of the Corp.
She worked in several area hospitals including the VA Hospital, in Togus, where she met her future husband, Carroll A. Rowe, while he was visiting a patient.They married in January 1955.
She stopped nursing and worked on the dairy farm with her husband. Beatrice did volunteer work at Volmer's Nursing Home and at the children's health clinics in Vassalboro.
She was a member of the Vassalboro United Methodist Church and was also involved with the UMW Group.
She is survived by her three children, Stephen and wife Ann, of Gray, Susan, of Vassalboro, and Carol Ann, of Waterville; her grandchildren, Courtney Rowe, of Fairfield, William, Nathan, and Danny, of Gray; two sisters-in-law; and many nieces and nephews.
She was predeceased by her husband, Carroll: her brothers, Clarence Campbell, Jr., Bert Campbell, and Gordon Campbell; and her sisters, Pat Giles, and Cynthia, her infant sister.
A memorial service will be held at the Vassalboro United Methodist Church at a later date.
Burial will be at Methodist Cemetery, in Vassalboro.
Arrangements are in the care of Lawry Brothers Funeral Home, 107 Main St., Fairfield where memories may be shared, and an online register book signed by visiting http://www.familyfirstfuneralhomes.com.
Beatrice requested, in lieu of flowers, to please make a donation to a charity of one's choice.
OLIVETTE H. LETOURNEAU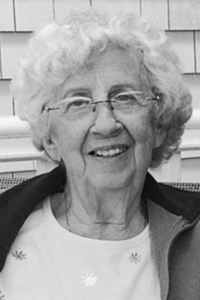 WINSLOW – Olivette Hermance (Paquet) Letourneau, 91, died peacefully in her home on Tuesday, March 15, 2022. She was born on Dec­ember 16, 1930, to Flo­rence (Masse) Paquet and Emile Paquet, of Winslow, the sixth of 13 children.
Despite being born at the height of the Great Depression, Olivette frequently recalled many happy memories of growing up in her large, close-knit French-speaking family. She often recounted stories of her mother's tireless efforts to cook and care for their family of 15; singing French songs with her father while her mother played the piano; making early morning fishing trip outings with her father to Pattee Pond; taking trips to the family camp, in Maria, on the Gaspé Peninsula in Québec, and hosting visits from a range of Canadian relatives.
She attended Winslow schools and graduated from Winslow High School in 1948.
She married the love of her life, Richard P. Letourneau, in May 1955, and enjoyed 44 years together until his death in 1999. Together they raised their four daughters and created many happy family memories of holidays, family vacations, and spending summers at the camp that Richard built on Pattee Pond in 1967.
In addition to raising her family, Olivette worked at several jobs and was a self-taught and highly respected bookkeeper, working for Corbett Brothers and then Avian Farms for most of her career until she retired in 1995.
She was also a lifetime and active member of St. John the Baptist parish, in Winslow, and got great comfort from her Catholic faith. She also enjoyed making religious pilgrimages, including a trip to Medjugorje, Bosnia, in 2001. Olivette was an avid singer and was a member of the St. John church choir for many years. Olivette and Richard also loved spending time at their camp, square dancing, and traveling, and particularly enjoyed several cruises together.
Following retirement, she enjoyed spending time with her family and her 10 grandchildren, as well as enjoying time with many friends, including her regular card playing groups.
Olivette was predeceased by her husband, Richard, as well as by her sisters Dorianne Poulin, Mariette Leavitt, Justine Dolham, Marilyn Theriault, and Lizette Madore, and brothers Marcel, Leonel, Maurice, Jean Lawrence, Clarence, and Camille Paquet.
Olivette is survived by her brother, David Paquet and his wife, Mary Ann (affectionally recognized by Olivette as her "sister"); her four daughters and their respective families, Katherine Letourneau and husband Tom Fineis, of Lake Forest, Illinois; Jean Saunders and husband David Saunders, of Saco; Linda Grip and husband David Grip, of Wolfeboro, New Hampshire; and Lisa Letourneau and husband Lee Chick, of Portland; grandchildren Frank and Peter Fineis; Katie, Allison and William Saunders; Michael, Tommy, and Rob Grip; and Sam and Abby Chick; as well as sisters-in-law Jane Paquet and Yvette Paquet; cousin Father James Roy; and many nieces and nephews from the Paquet and Nadeau families.
The family will hold a private graveside burial service at St Francis Cemetery, in Waterville.
A memorial Mass and reception for family and friends are also being planned for a later time.
Arrangements are under the direction and care of Gallant Funeral Home, in Waterville.
An online guestbook may be signed, condolences and memories shared at http://www.gallantfh.com.
In lieu of flowers, donations may be made in Olivette's memory to Maryknoll Fathers and Brothers (www.donate.maryknoll.org/) or the Blessed Sacrament Church, 101 Silver St., Waterville, Maine 04901.
KATHLEEN V. ATTAYA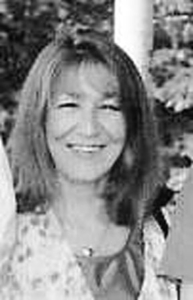 WATERVILLE – Kathleen Vivian Attaya, passed away at home on Dec­ember 10, 2021, following a long illness. She was born, in Au­gusta, on March 17, 1959, the daughter of Clement and Barbara (Johnson) Bolduc.
She was a spitfire who loved to laugh and would give you her last dollar, if you needed it. Kathy, and her husband, Timmy, who passed in 2015, operated All Seasons Motor Sports Show, every January, at the Augusta Civic Center from 1987-2009. She loved their frequent vacations to Florida and Aruba.
Kathy was predeceased by her mother, Barbara Bolduc, sister Eileen Bolduc, brothers Charlie and Kenny Bolduc, and her husband Tim Attaya.
Kathy is survived by her father, Clement Bolduc, of Augusta; her sons, Jeremiah Greenlaw, of Augusta, and his daughter Jasmine; Matthew Greenlaw, and his daughters Terra, Elizabeth and Kaylee; sisters Patricia Dube, of Waterville, Ann Lyon and her husband Charles, of Augusta, Pam Kimball and her husband John, of Windsor; and brother Daniel Bolduc, of Augusta; as well as her aunt Rita Bolduc, of Clarksville, Tennessee; and many cousins, nieces and nephews.
No services will be held.
DOLLY LAGASSE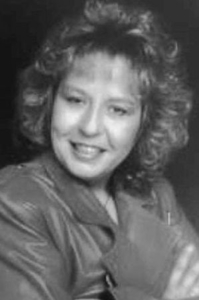 WATERVILLE – Dolly Lagasse was born in Lewiston, on February 7, 1957, the daughter of Joseph and Betty Ruby (Worster).
She attended Hall-Dale High School and continued her education at Kennebec Valley Community College (KVCC), in Fairfield, in the respiratory therapy program. Dolly grew up working closely in and with her families' hospitality and restaurant business's including the Worster House and Freddies' Restaurant, in Hallowell.
Once a mother, she became the proud owner and operator of a wonderful childcare facility for many years, providing exceptional care to children in the Central Maine area. As her three children became older, she transitioned to a devoted stay at home mother.
Years later she re-entered the work community managing fast food restaurants. Dolly also was a member of a local church community for many years. Dolly loved her family deeply and found significant enjoyment spending time in the Belgrade Lakes and Blanchard regions camping, fishing, and socializing. She enjoyed adventures, shopping, antiquing, and taking leisurely drives along Maine's beautiful coast.
Dolly adored being an exceptional caregiver to her family. She loved cooking and found much joy in sharing her delicious meals with loved ones. Dolly's sense of humor and whit was infectious, and she radiated love and beauty. Her love for nature and camping started as a child, which became important experiences and memories created and shared with her children. Throughout her childhood she enjoyed ice skating and baton twirling which she taught her children, creating lifelong memories. Dolly was predeceased by her parents, Joseph, and Betty Ruby; her sister, Susan Ruby; and her grandson, Trenton D. Oaks.
Dolly is survived by her three children, Mark J. Ryder, Jessica M. DeMott and her partner, Tyler Jasud, and Ericka F. Lagasse; her ten grandchildren, Tyler M. Nadeau, Tenley M. Nadeau, Tennah F. Lagasse, Taleah J. LaGasse, Evan W. DeMott, Wyatt J. DeMott, Jaidon Smith, Kylan J. Wimmer, Asher D. Ryder and Ava M. Ryder; five siblings; and many nieces and nephews.
Visiting hours were held at Lawry Brothers Funeral Home, in Fairfield, on Sunday March 20, 2022, immediately followed by a memorial service. A celebration of life and reception was held for close family later that day.
Arrangements are in the care of Lawry Brothers Funeral Home, 107 Main St., Fairfield where memories may be shared, and an online register book signed by visiting http://www.familyfirstfuneralhomes.com.
Responsible journalism is hard work!
It is also expensive!
If you enjoy reading The Town Line and the good news we bring you each week, would you consider a donation to help us continue the work we're doing?
The Town Line is a 501(c)(3) nonprofit private foundation, and all donations are tax deductible under the Internal Revenue Service code.
To help, please visit our online
donation page
or mail a check payable to
The Town Line, PO Box 89, South China, ME 04358
. Your contribution is appreciated!
https://townline.org/wp-content/uploads/2016/06/TownLineBanner.jpg
0
0
Website Editor
https://townline.org/wp-content/uploads/2016/06/TownLineBanner.jpg
Website Editor
2022-03-23 12:33:27
2022-03-23 12:33:27
OBITUARIES for Thursday, March 24, 2022