ANNE S. FORTIN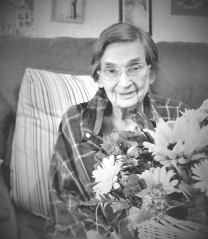 SOUTH CHINA ­– Anne (Sawyer) Fortin, 87, passed away on the afternoon of Thursday, February 11, 2021. Anne was born on October 8 or 9, 1933, in Fort Fairfield, to Lewis S. and Beryl (Staples) Sawyer.
She met her future husband, Gerard (Jerry) Fortin, in Bristol, Connecticut, while both were working at the McLellan's Dept. store. She from Ft. Fairfield and he from Augusta! This past October they celebrated their 65th wedding anniversary. Anne was 21 when they married, Jerry was only 20, and could not wait the two days until his birthday to marry! He had to get his parents permission to marry; 56 years of their married life has been in So. China.
Anne grew up in Ft. Fairfield amongst the potato fields. She often told us how she used to pick potatoes alongside the German POWs.
She was a country girl who loved gardening and putting up her own canned goods. She made the best relish! She also loved reading, photography, flowers, sewing – from doll clothes to her children's clothes. Knitting was also one of her talents. She enjoyed sitting on the shore with a good book while Jerry and the kids fished.
Anne is survived by her husband of 65 years, Jerry; three children, Joan (Tim) Chaffee of Clinton, Audrey Fortin of So. China, Neal (Stacy) Fortin of Riverside, Calif., also, Norman Black of Weeks Mills, whom she thought of as a second son.
She is also suvived by grandchildren, Cheslie (Eric) Kaherl, of Winthrop, and Elizabeth (Xavier) Fonseca, of Ontario, California; great-grandchildren, Katie, Jessica and Michael Kaherl, and Anne Fonseca; sister, Lillian Denison of South Paris; several nieces and nephews; great-great nephew William Sawyer Dowell, of Kentucky; cousin-in-law Jeanette Michaud, of Augusta; cousin Kermit Staples of Connor Twp.; special and long time friends, Julia Marois, of South China, and Alice Baxter, of Weeks Mills.
She was predeceased by brothers Bill and Paul Sawyer, of Ft. Fairfield, sister, Louise Hill, of Magnolia, Kentucky, cousin Angela (Marie) Staples, of Caribou, nephew Earl Hill, and sister-in-law, Cecile Chaisson.
Burial will be in the spring with family and friends.
KEVIN WIDELL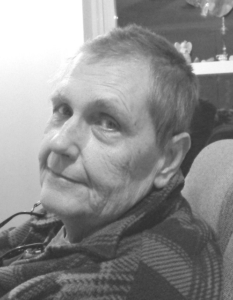 VASSALBORO – Kevin F Widell, 66, of Vassalboro, formally of Palermo, passed away on Thursday February 11, 2021, from a heart attack, at his home, in Vassalboro. Kevin was born October 15, 1954, in Melrose, Massachusetts, to the late M. Doris Doyle and John M. Widell. He grew up in Danvers, Massachusetts.
He married Margaret (Maggie) Jolly on April 21, 1995, in their home in Swampscott, Massachusetts. In April 2021 they would have been married 26 years.
In 1995 Kevin and Maggie, along with their son Ben Jolly, moved to Maine to run Christy's store at the head of China Lake.
He and his family operated the Central Maine Siberian Husky Rescue out of thier home, in Palermo.
In retirement Kevin loved being surrounded by electronics and albums, and his music, especially Frank Zappa.
Kevin was a kind and caring soul and will be sadly missed by all who were blessed to know him.
In addition to his wife he leaves his step-son, Benjamin Jolly, his two grandsons James and Jackson Jolly; his sister Diane Gallagher of Massachusetts; and a brother David, of New Hampshire. He also leaves his dear friend Keith Boucher, of Massachusetts.
There is no service planned at this time, but a celebration of life will be held at the Augusta Spiritualist Church in the spring/summer of this year.
EARLENE V. BOWEN
OAKLAND – Earlene V. Bowen, 85, of Oakland, passed unexpectedly on Wednesday, February 17, 2021, at Northern Lights Eastern Maine Medical Center, in Bangor. She was born in Waterville on April 6, 1935, the daughter of Merle and Lilian (McCarthy) Bickford.
Earlene left great sadness in her wake, that is not how she would of wanted it, she was a spit fire to the end.
She will be jitterbugging in heaven with her husband Kenneth Bowen, her parents Merle and Lillian Bickford, two brothers Franklin and Merle Bickford, and a sister Katherine Bickford.
Earlene leaves behind her daughter Sylvia Bowen; granddaughter Kacey Winingar; grandson Kenneth Sprague; four nephews, Timmy, Michael, Harvey, and Corey; two nieces, Cheryl and Cindy; many great-great nieces and nephews.
A spring graveside service will be held at the Oak Grove Cemetery, in Waterville.
Arrangements are in the care of Wheeler Funeral Home and Cremation Care, 26 Church Street, Oakland, Maine.
Condolences, memories, and photos may be shared with the family on the obituary page of the Wheeler Funeral Home website: http://www.familyfirstfuneralhomes.com.
DOROTHY GREENE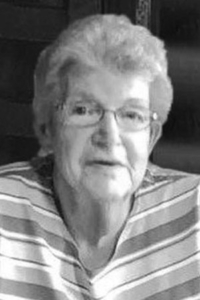 CHINA – Dorothy "Dottie" Greene, 83, died Saturday, February 20, 2021, following a brief illness. She was born in Brooklyn, New York, on August 26, 1937, the daughter of the late J. George and Sophie (Michalski) Cook.
Dottie graduated from Brooklyn's Sacred Heart Academy High School in 1956 and worked as a dental assistant until she met and married a vibrant, red-headed former Navy frogman, Fred Greene, in 1960, and the two were married in 1961. In 1968, the couple and their three children packed up and moved from New York to Maine. Dottie was a city girl plunked down in the country where she learned how to plant and harvest a one-acre garden, raise 100 chickens and manage a variety of crazy cows and pigs. Dottie was an avid gardener and loved the four seasons from her chair in the kitchen in the 1790s farmhouse she and Fred renovated, sharing wonderful holidays with her kids and grandkids.
Dot was a Brownie troop leader, a member of the China Diners, and a long-time member of the Tole 'n ME tole painting organization. Her talents as a tole painter were extraordinary. She loved to crochet, fish, and read mysteries. She also managed the business side of Fred's business, Fred J. Greene Waterproofing.
She was predeceased by her husband, Fred Greene, in 2007.
She is survived by two daughters, Nancy Rountree (Larry), of Leesburg, Virginia, and Jill Bernier, of Brunswick; son Tim Greene, of China; four grandchildren, Natalie Greene-Dumont, Scott Bernier, Lexie Bernier and Lilly Rountree; and one great-granddaughter, Arya Dumont; as well as several nephews.
There are no planned visiting hours. Spring burial will be at the China Village Cemetery Extension, China, to be announced at a later time.
Arrangements have been entrusted to Plummer Funeral Home, Windsor Chapel, 983 Ridge Rd., Rt. 32, Windsor.
Condolences, stories and photos may be shared at http://www.plummerfh.com.
JEAN A. COSTON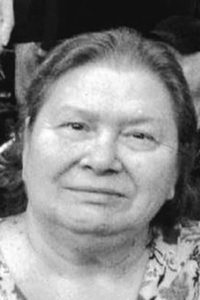 CHINA – Jean A. Coston, 74, died unexpectedly on Saturday, February 20, 2021, at her home. She was born in Brunswick on December 26, 1946, a daughter of the late Louis Violette and Sylvia J. (Kennedy) and Richard Warren.
Mrs. Coston had been employed for over 20 years at MaineGeneral Rehabilitation and Nursing Care Center at Gray Birch.
She was predeceased by two brothers, Louis "Peter" and James Violette.
Mrs. Coston is survived by her husband of 37 years, Chester M. Coston, Jr., of China; two sons, Stuart L. Rogers, of Topsham, and Adam L. Jipson, of Stafford, Virginia; three daughters, Sharon L. MacKeigan, of Bowdoin, Carol J. Harrington, of Phoenix, Arizona, and April J. Jipson, of Ogden, Utah; three stepchildren, Gloria Cascio, of Albion, Chester M. Coston III, of South China, and Wayne H. Coston, of Monmouth; a brother, Daniel Violette, of Webster, Massachusetts; two sisters, Carol Eichmuller, of Holland, Massachusetts, and Sherry L. Chute, of Carlton, Massachusetts; 12 grandchildren; and several great-grandchildren, nieces, nephews, aunts, uncles and cousins.
There will be no public visiting hours. A graveside service will be held at a later date in the new Maine Veterans Memorial Cemetery, Mt. Vernon Rd., Augusta.
Arrangements have been entrusted to Plummer Funeral Home, Windsor Chapel, 983 Ridge Rd., Windsor, Maine.
Condolences, stories and photos may be shared at http://www.plummerfh.com.
THERESA O. LaPLANTE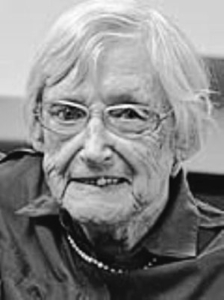 AUGUSTA – Theresa O. LaPlante, 94, died Saturday, February 20, 2021, at the Augusta Center for Health and Rehabilitation, in Augusta, following a long illness. She was born in Waterville on October 17, 1926, a daughter of the late Herbert and Leanna (Daigle) Oakes.
Mrs. LaPlante was a Waterville High School graduate, graduating on D-day (June 6, 1944), attended the Sisters Nursing Program under the Cadet Nurses Program and was a communicant of St. Mary of the Assumption Catholic Church, in Augusta.
Theresa ventured off to New York City, where she was a nurse at the Brooklyn VA Center for several years. After marrying her husband, Charlie, they moved back to Maine to raise a family.
She had been employed at Williams Nursing Home, in Augusta, for 25 years.
After her retirement, Theresa enjoyed traveling with her many friends, both across the country and a trip to Italy. She enjoyed time with her family, especially her grandchildren and all her dogs.
Mrs. LaPlante was a member of the Red Hat Society – Cardinal Chapter.
She was predeceased by her husband, Charles A. LaPlante and her brother, Roger Oakes.
Mrs. LaPlante is survived by her two sons, Tony LaPlante and his fiancée Lisa Newell, of Augusta, and John O. LaPlante and his wife Karen, of Augusta; a sister, Joanne Villella, of Phoenix, Arizona; three grandchildren, Kate Greaton and her husband Tali, Abigail and Erica; as well as several nieces, nephews and cousins.
Burial will be held in the spring in St. Francis Catholic Cemetery, Waterville.
Condolences, stories and photos may be shared at http://www.plummerfh.com.
The family requests that donations in Theresa's memory be made to Kennebec Valley Humane Society, 10 Pet Haven Lane, Augusta, ME 04330.
KENNETH L. RIDEOUT SR.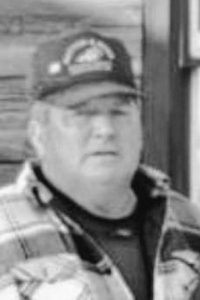 SIDNEY – Kenneth L. Rideout Sr. passed away at his home, in Sidney, on Sunday, February 21, 2021.
Ken grew up in Richmond and attended school in Gardiner. He started working in the woods with his father at a very young age and grew to love horses and the logging industry.
He eventually built his own business, working for many years in logging and excavation. During his years in the logging industry, his most valued memories were the times he worked with his sons, building a family tradition.
His interest included spending time with friends and family stock car racing, camping, hunting, and pony and draft horse pulling. For 50 years he enjoyed pulling ponies and horses, and he was an active member of the Maine Draft Horse & Ox Association. During that time he was lucky enough to be a three-time representative of the United States at the International Horse Pull, in Nova Scotia. He enjoyed sharing his love for horses by participating in parades, sleigh rides and horse pulls across New England and Canada.
His most precious time was time spent with family, his kids, grandchildren, and great-grandchildren. He greatly enjoyed road trips with his wife across the country loved exploring new places and scouting out prospective horses.
Ken was predeceased by his son Lauren, "Chubby" Rideout, his father, Lauren N. Rideout, his mother, Annie Clark Rideout, his three sisters, Evelyn French, Annie Trask, Barbara Sproul; and great-grandson Jesse Tillson.
Ken is survived by his wife, Priscilla "Pat" Rideout, of Sidney; son Kenneth "Petey" Rideout Jr., of Chelsea; daughter-in-law, Diane (Rideout) Benner, of Warren, and her son Lauren "CJ" Rideout Jr., and his siblings Chad and Travis Benner; daughter Sherry and husband Edwin Tillson, of Sidney, and their three children Jeremy, Joshua, and Justin; son Everett Rideout and wife Tina, of Warren, and their children Nicole and Zachary; son John Rideout and his wife Tammy, of Washington, and their children Kayla and Krista; daughter Tina and her husband Tim Ross, of Jefferson, and their son Ely; and 13 great-grandchildren.
Arrangements are entrusted to Hall Funeral Home 949 Main St., Waldoboro, Maine.
In lieu of flowers, donations can be made in memory of Ken Rideout to Shriners Hospital for Children, donate.love-totherescue.org, or St. Jude's Research Hospital, stjude.org.
HARVEY A. QUIMBY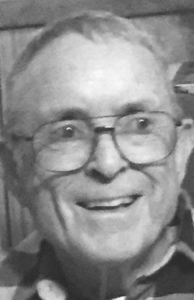 ALBION – Harvey A. Quimby, 84, of Redlands, California, passed away Tuesday, February 23, 2021, at his home. Harvey was born on December 3, 1936, the son of Erving and Lucy (Glidden) Quimby.
He graduated from Bessey High School, in Albion. Harvey moved to California right after graduation where he met and married Carmen Chavez. The couple had two sons Rene's and Hector.
He worked for American Medical Response stocking the ambulances and later drove a medical van transporting people to and from medical appointments which was something he truly enjoyed..
After retiring Harvey loved vacationing back in Maine, staying with his brother Erving (Duke) and his wife Lillian. Always planning his visit to be here for "Alumni Night," in Albion. He enjoyed visiting with family and friends. There were many great memories of day trips to the coast, trips up north in hopes of spotting a moose, visits with cousin Bob at the farm, in Albion, relaxing under the shade tree with Duke and enjoying a movie, or listening to church music with Lillian.
Harvey was a kind, gentle, loving man who will be missed by many.
He was predeceased by his parents, his brothers Cecile, Donald and Erving Jr. (Duke) and sisters Evelyn Howell and Barbara Bickford.
Harvey is survived by his two sons Rene's and Hector; four grandchildren and nine great-grandchildren, all of California; his sister-in-law and Lillian Quimby, of Winslow; sister-in-law Shirley Quimby-Tibbetts, of Benton, and many cousins, nieces and nephews.
A graveside service will take place at #4 cemetery, in Albion, at a later date.
Responsible journalism is hard work!
It is also expensive!
If you enjoy reading The Town Line and the good news we bring you each week, would you consider a donation to help us continue the work we're doing?
The Town Line is a 501(c)(3) nonprofit private foundation, and all donations are tax deductible under the Internal Revenue Service code.
To help, please visit our online
donation page
or mail a check payable to
The Town Line, PO Box 89, South China, ME 04358
. Your contribution is appreciated!
https://townline.org/wp-content/uploads/2019/07/Town-Line-Website-banner-v3-1030x206.jpg
0
0
Website Editor
https://townline.org/wp-content/uploads/2019/07/Town-Line-Website-banner-v3-1030x206.jpg
Website Editor
2021-03-03 12:45:44
2021-03-03 12:45:44
OBITUARIES for Thursday, March 4, 2021