OBITUARIES for Thursday, May 25, 2023
SUSAN WILLIAMSON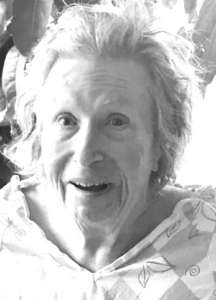 JEFFERSON – Susan Williamson's passed away on Thursday, April 20, 2023, following more than a three-year increasingly difficult battle with a very debilitating Parkinson's like disease (Progressive Supranuclear Palsy – PSP).
Susie was a graduate of Pittsford High School, in upstate New York, and Cornell University, where she majored in home economics.
Following graduation, she taught high school for a year in Webster, New York, and then married and joined her BFF, Bill, in Japan, where he was serving in the U.S. Army. While there, they lived in the town of Chitose and Susie taught English as a second language, in Sapporo, soon to be the site of the '72 Winter Olympics.
Susie could be very enjoyably persuasive when required. Like her father, who managed a nationwide sales force at Eastman Kodak, Susie got to know and positively influenced many people. She designed the family home in Framingham, Massachusetts, and her home making, design, and decorating here in Maine continues to bless her family.
She worked as the secretary of Plymouth Church, in Framingham, Massachusetts, and the chairman of numerous church committees. She also helped out as a substitute teacher in the school system where her boys were enrolled, managing to keep from embarrassing them while she helped their friends learn to cook. We remember her telling one unruly child that he had better behave because "she knew his mother." Another time she casually mentioned to a general in the Army buying a pinball game in Japan, that it might not be the best purchase because his wife would probably object to all of the small balls and pieces. Her husband Bill, was quickly making himself a stranger on that one.
The family took many trips together over the years that Susie carefully planned. One of the favorites was a trip back to Japan with the boys to become reacquainted with many friends there. Tad had majored in Japanese while in college and served as a translator. Another trip was to the British Isles where they visited many historic sites, learned about Williamson history, drove on the left side of the road and enjoyed Monty Python tapes. Later, some of the people that were visited in Japan made trips to visit both in Massachusetts and in Maine, and the family was able to return the favor of their kind hospitality.
She is survived by her husband Bill; brother, Chip, of Laurel, Maryland; sons, Tad, of Merrimack, Massachusetts, and Tobey, of Rockland; and four grandchildren.
Funeral arrangements are incomplete at the moment, but will be a private celebration of her life and the sharing of many good stories.
Arrangements are under the direction and care of the Strong-Hancock Funeral Home, 612 Main St., Damariscotta, ME 04543. Condolences, and messages for her family, may be expressed by visiting: http://www.StrongHancock.com.
Because research is ongoing, and will hopefully save other families in the future from this truly terrible disease, in lieu of flowers, donations in her name can be made to CurePSP, 1216 Broadway, 2nd Floor, New York, NY 10001.
ALTON O. DIXON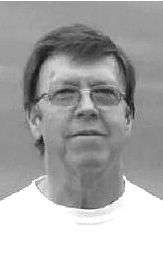 BENTON – Alton O. Dixon, 79, passed away on Friday, April 28, 2023. Alton (known by all as "Al") was born on January 10, 1944, in Benton, the son of Ole and Emma (Rood) Dixon.
He was one of 13 children. Al graduated from Lawrence High School, in Fairfield, in 1962, and enlisted in the U.S. Army in 1963. In 1965, he married his wife, Cora, and went on to have four children.
Al was passionate about making a better life from the start. He was self-motivated and could always be found working, no matter the time of day. He is known locally as the founder and co-owner of Al's Pizza and Al's Drive-In, both inFairfield, which he and Cora first established in 1965. After more than 30 years in the restaurant business, Al decided to hang up his apron and pursue his interest in real estate investment.
Al's gregarious and kind-hearted nature certainly contributed to his success in life. He was always willing to engage a friend or customer in conversation. Despite his relentless work ethic, Al found time to spend with his family and friends. He was an active member of the Benton Falls Congregational Church and was generous to the local causes he supported. Al leaves a legacy of hard-work, grit, and generosity. The family warmly invites friends and family to keep Al alive in their hearts as many were touched by his presence and are better because of that.
He was a strong, kind, loving, and supportive father and grandfather.
Al is survived by his wife of 58 years, Cora Dixon; and his children, June Dixon (Dana), Dean Dixon (Vickie), Dale Dixon (Mary), and Danyl Dixon (Kim); three grandchildren, Rachael Hook (Eric), Jimmy Dixon (Taylr), and Alexander Dixon.
A Celebration of Life will be held on Saturday June 24, from 1 to 5 p.m., at O'Brien's Event Center, 375 Main St., Waterville.
ALAN R. STEVENS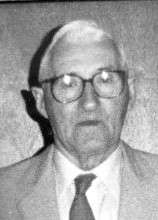 BELGRADE – Alan R. Stevens, 80, passed away Sunday, April 30, 2023, following a second battle with cancer.
He was an outdoorsmen, avid hunter, fisherman, and trapper. He grew up in Bingham and for some time worked in the fire towers
He was predeceased by his father Alan Elwood Stevens, his mother, and his brother Gary Stevens.
Alan is survived by one son Parker Stevens and his family, of Bingham.
Arrangements are under the care and direction of Giberson Funeral Home and Cremation Services. To leave a condolence for the family and to view the online obituary, please visit http://www.gibersonfuneralhome.com.
JOSEPH M. DUNN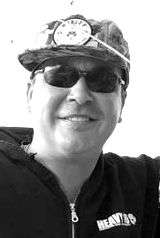 BELGRADE – Joseph Michael Dunn, 45, died unexpectedly Thursday, May 11, 2023, at home. He was born February 11, 1978, in Augusta, the son of Gary William and Geraldine Rosaria (Dupuis) Dunn.
Joe grew up in Farmingdale where he made life-long friends he loved like family, dubbing themselves the "Bowman Street All-Stars". He was a 1997 graduate of Hall-Dale High School where he was a natural born leader full of energy and mischief, which undoubtedly made many of his teachers question their choice of profession on more than one occasion.
After graduation, he moved to Portland where he attended Southern Maine Technical College, earning degrees in electrical technology and culinary arts. Joe worked as an electrician for many years, but like his Pépère Dupuis, was a born entrepreneur and went on to successfully own and operate his own business, Grass Root Grower, LLC, in Augusta.
He was an avid outdoorsman most of his life and enjoyed hiking, fishing, camping, hunting, gardening, and spending time with friends, family, and his dog, Kekoa. He treasured the time he spent going to concerts with his wife, their friends, and his youngest sister. Before illness restricted his mobility, he could be seen riding his motorcycle all summer long, traveling to Hawaii or putting on an unforgettable and death-defying fireworks display for his friends and family that put the town's fireworks display to shame.
Joe was a thoughtful uncle; the kind that always thought to put money in the swear jar when his nieces and nephews were little – frequently paying in advance as he walked through the door. He would take them boating, fishing, camping, hiking and had recently begun revealing the best spots to pick fiddleheads. He loved to spoil them and whenever they had movie nights at his house, he would bring them to the store to pick out "pirate treats" and never tell them no, no matter how much junk food they filled the cart with. He was loved and will be dearly missed by so many.
He was generous in many ways toward so many people and he loved and accepted others despite their faults. As his illness progressed, both friends and relatives spoke life into him and ministered to him. His heart was open, and he looked forward to the day he would be in Heaven and rid of the pain and anguish that plagued his body and mind. We believe God's promises to be true and know that Joe departed this world knowing, accepting, and believing in the one true God. He is now free of pain and full of the peace and joy that can only come from experiencing God's presence. We look forward to the day we will see and laugh with him again.
He was predeceased by his grandparents, Kenneth and Audrey (Parsons) Dunn and Michel and Gertrude (Dube) Dupuis; aunts Diane (Dupuis) Hopper and Nancy Dupuis, uncle, Howard Spiller; cousins Shawn Devault and Dominique Harrington; and father-in-law, Daniel Williams.
Besides his parents, Joe is survived by his wife, Crystal (Williams) Dunn; stepdaughters Mary Jane and Miya Williams; his godsons Gavin and Mason Brill; mother-in-law, Wiliwan Tippe; sisters Danielle and her husband Shawn Brooks, and Jessica and her husband Jacob Norton; sister-in-law, Catherine and her husband Shamus Perfetto; nephews Noah, Jason, Ryan, and Christian Brooks, Elijah and Isaac Norton, Cody Davis, and Liam Perfetto; nieces Calleigh Brooks and Aubrey Norton; many aunts, uncles; cousins.
A memorial service will be held on Sunday, May 28, at 1 p.m., at Plummer Funeral Home, 16 Pleasant St., Augusta. A celebration of life reception will immediately follow the service at the Augusta Elks Lodge. In honor of Joe, attendees are encouraged to wear Grass Root Grower or Tie Dye attire. Condolences, stories and photos may be shared by visiting http://www.plummerfh.com.
ALICE GOGAN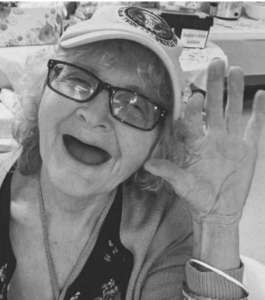 WATERVILLE – Alice Gogan, 86, of Waterville, passed away Friday, May 12, 2023. She was born June 25, 1937.
Alice had a heart of gold. She never had much, but if you needed help she would give you the shirt off her back. Taking care of others and making sure they felt love and felt safe. When Alice was at Woodland, in Waterville, she would go check on all the other residents at night to make sure they had blankets to keep them warm. She never judged anyone and when she loved, her love never stopped.
Alice's days were filled with loving and caring for her children, who were Bert and wife Linda, Becky and husband Rick from Texas, Lisa and Peter, from Connecticut, Jesse and wife Gay, Billy and wife Linda, Raymond, Rachel and husband Bun, Tina and husband Doug, of Maine. Alice had many grandchildren, great-grandchildren, and great-great-grandchildren; a sibling, Stella and her husband Leo "Junior", of Maine; an extended family that she would never turn away.
Alice was predeceased by her parents Albert and Eva Cote; her siblings Roland and Juliette; and her daughter, Rhonda Shaw.
A graveside service was held on Friday May 19, at Ames Cemetery River Road, Benton.
Arrangements are in the care of Lawry Brothers Funeral Home, 107 Main St., Fairfield where memories may be shared, and an online register book signed by visiting http://www.lawrybrothers.com.
In lieu of flowers, the family requests donations be sent to an animal shelter of your choice in memory of Alice Gogan AKA (Jean Gogan). She loved animals.
SUZANNE BOUDIN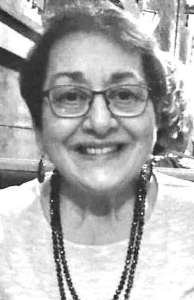 WATERVILLE – Suzanne "Sue" Boudin, 74, passed away on Saturday, May 13, 2023, at MaineGeneral Medical Center, following a long illness. Sue was a lifelong Maine resident, born on January 4, 1949, in Lewiston, daughter of Constance and Robert LeBlanc, Sr.
She attended Sts. Peter and Paul Grammar School, St. Dominic Regional High School, in Lewiston, and received her B.A. from Rivier College, Nashua, New Hampshire.
She married in 1971 and had two sons, André Dumais and wife Alysia, of Vernon, Connecticut, Jean Paul Dumais and wife Amanda, of Saco. In 1982, she married Kenneth Boudin, of Waterville, the love of her life.
Family meant everything to Sue. One way she expressed that love was through the creation of cross-stitched wall hangings, celebrating family members' weddings and newborn births. She and her husband Ken hosted summer family reunions at their camp on Lake Quantabacook, in Searsmont. It was always a beautiful family weekend, full of great food, boat rides, swimming, and family tales.
In an effort to create family memories, Sue began scrapbooking. After traveling, she would create scrapbooks depicting various travel adventures. Over the 40 years of marriage, Sue and Ken traveled to Australia and New Zealand, California, historic Richmond, Virginia, Nashville, Tennessee, Branson, Missouri, Austin and San Antonio, Texas, Kissimmee and Ft. Myers, Florida. Sister weeks took them to places such as the Shenandoah Valley, historic Virginia and Washington D.C., Sedona, Arizona, New Orleans, Louisiana, historic Charleston, SouthCarolina, and Savanah, Georgia, and the California San Francisco Bay area. Some of these trips have been documented through Sue's outstanding scrapbooking.
During the COVID pandemic, Sue used her creative skills once again to make over 200 personalized masks for family members and the fellow patients at the DCI dialysis clinic.
There was never a challenge too big for Sue. With her organizational skills, she was a quick technology learner and then took on the challenge of teaching others. These organizational skills were also evident in her home and projects.
An avid reader, she enjoyed discussing and sharing the books that most appealed to her. It was also a part of the weekly ZOOM conversations with siblings during the COVID pandemic.
She is survived by her husband, Ken; her two sons, André and Jean Paul; four grandchildren, Jori of Syracuse, New York, Abegail, of San José, California, Reagen and Quinn, of Vernon, Connecticut; and three siblings, Jeannine Maloney, Robert LeBlanc Jr. and wife Diane, and Micheline LeBlanc and husband Thomas DeBoni; stepdaughters Susan Harvey and husband John, Jeannine Clark and husband Randy; stepson, Ken Jr. and wife Lori; five step-grandchildren; five step-great-grandchildren; and two step-great-great-grandchildren.
Funeral services for Suzanne will be held at Staples Funeral Home and Cremation Care, 53 Brunswick Ave., Gardner on Saturday, May 27, visiting hours will be from 10 a.m. to noon, followed at 1noon by a memorial service.
Arrangements are entrusted with Staples Funeral Home and Cremation Care, 53 Brunswick Ave., Gardiner. Condolences, memories, and photos may be shared with the family on the obituary page of the Staples Funeral Home website, http://www.staplesfuneralhome.com.
In lieu of flowers, please consider a donation to Suzanne's most loved charity, St. Jude Children's Research Hospital via its website: stjude.org, phone number: 800-822-6344, or mailing address: 262 Danny Thomas Place, Memphis, TN 38105.
EMILY MARCHESI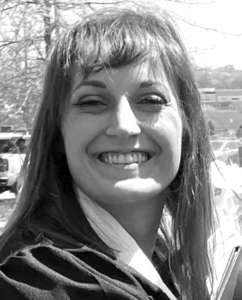 WATERVILLE – Emily Marchesi passed away unexpectedly on Monday, May 15, 2023.
Emily had only recently graduated from Kennebec Valley Community College (KVCC), in Fairfield, with her degree in culinary arts and was so excited to begin her new job at a restaurant here in Maine. Her achievements were earned under some of the most difficult circumstances. She was so proud of what she had done and her family was, too. In her short life, Emily showed us not only how to conquer indescribable challenges, but how to do so with true grace, love, and compassion.
Emily's greatest joy was her son, Jeremiah. She was his angel, and he was hers. Her love for him was unmatched by any other.
She is survived by her son Jeremiah; her parents Peter and Robin; her sister, Katie; her brothers Nick and Vinny; her sister-in-law, Nicole; her grandmother, Gail; her grandfather, Vincent; her niece, Harper; her aunts and uncles.
Her family and close friends will say goodbye to her privately, and a ceremony celebrating Emily's short but beautiful life will take place in the coming months.
Condolences may be shared at FuneralAlternatives.net.
DANIEL P. MICHAUD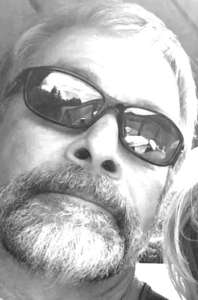 FAIRFIELD CENTER – Daniel P. Michaud, "Woodchuck", passed away on Monday, May 15, 2023 following a courageous battle with Metastatic Melanoma.
Dan fought this battle as he lived his life with all the strength, determination, and faith, trusting that God had his back.
He worked hard, played hard, and loved hard. Dan's love for the outdoors led him to become a Sawyer. He owned and operated Mr. Woodchuck's Saw Mill for over 30 years. Anyone who knew Dan knew how hard he worked and how much he enjoyed knowing that his custom sawn pieces would be in his customer's homes throughout the state.
His love of his land led him to recently build his second log home using the timber from his property, side by side with the love of his life and partner for over 30 years, Kim Giroux. Dan loved hunting and fishing. He and Kim spent many camping trips to Rangeley and Moosehead Lake, and many beautiful memories were created.
Dan is survived by his life partner, Kim Giroux, of Fairfield; his eldest son, Daniel Michaud Jr. who resides in Ventura, California, along with his wife Shawna; son, Lucien and eldest son Trey who reside in Grand Junction, Colorado; his youngest son, Jason who resides in Coral Springs, Florida, along with his fiancée Noreen D'agosta; a granddaughter, Olivia Beitel who resides in Santa Fe, New Mexico; two siblings, brother, David Michaud, of Parkman, and sister, Dianna Chapman, of Thomaston; and many nieces and nephews.
A Celebration of Life will be held on Sunday, June 11, at 1 p.m., at the Fairfield VFW, 246 Main St., Fairfield.
In lieu of flowers, plant a tree!
FREDA GRANT
WINSLOW – Freda (Gagnon) Grant, 81, of Winslow, passed away on Wednesday, May 17, 2023, at MaineGeneral Medical Center, in Augusta. She was born in a log cabin in Portage Lake, on April 27, 1942, the daughter of Ronaldo Gagnon and Bertha (Fortin) Gagnon.
She graduated from Winslow High School in 1959.
Freda worked in several positions over the course of her career, primarily as an insurance representative. Her employers included Boothby and Bartlett, in Waterville, where she worked for over 20 years, Napoleon and Louie Marcou-Attorneys, also in Waterville, the local telephone company, and the Wyandotte-Worsted Textile mill, in Waterville. After she retired in 2006, she worked part time at Thayer Campus of MaineGeneral Medical Center, in Waterville, and volunteered in the gift shop.
Freda was predeceased by her parents Ronaldo and Bertha Gagnon, and her brother Reynold Gagnon.
She is survived by her children John Grant and his wife Ankeney Weitz, of Waterville; her daughter Amy Grant, of Winthrop; her grandsons Casey Grant, of Palmyra, and Miguel Schwiderke, of Asheville, North Carolina; and granddaughter Lily Schwiderke, of Lewiston; her sisters Linda Gagnon, of Winslow, and Ida McDonnell and her husband Michael, of Portsmouth, New Hampshire, her fiancé John Harris, of Newcastle, Delaware.
Her incredible work ethic was something to see. Through it all, she was a fiercely devoted, protective, loving, generous, overly-doting mother. This she did by herself. If there was a Mt. Rushmore for single, working Moms … She was a completely devoted parent, friend, and grandparent. Especially grandparent.
She was a constant support and guiding light to Casey F. Grant. They spent hours together at a time and she took a colossal number of telephone calls from him, more than she would ever dare admit to his parents. Casey's mother Teena French also held a special place in her heart.
She also doted endlessly on her grandson Miguel Schwiderke, no matter how often he messed up her hair. Given that he towered over her by 16 inches, it was just too tempting to him.
And her only granddaughter Lily was her favorite young lady by a country mile. Whenever Lily came to town, wild horses couldn't keep her away.
She had a posse of loyal friends proclaiming about her razor-sharp wit. Her sense of humor saw her and her loved ones through even the darkest of times.
Visiting hours will be at Gallant Funeral Home, in Waterville, on Tuesday, May 30, from 2 to 4 p.m., and 6 to 8 p.m. A Celebration of Life will be held at a later date.
Arrangements are under the direction and care of Gallant Funeral Home, 10 Elm Street, Waterville. An online guestbook may be signed, condolences and memories shared at http://www.gallantfh.com.
In lieu of flowers, donations can be made in Freda's name to Spina Bifida Association of Greater New England, 219 East Main Street, Suite 100B, Milford, MA 01757.
BETTY SPENCER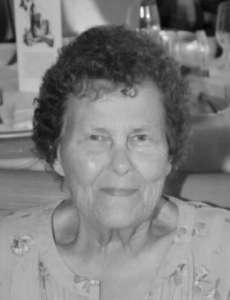 BENTON – Betty Spencer, 77, passed away on Thursday, May 18, 2023, following a brief hospital stay. She was born to Louise and Stephen Beauregard on July 12, 1945.
Being raised on a farm, she was always fond of animals and never afraid of hard work. She attended Lawrence High School, in Fairfield, where she was an active student body member. Most who knew Betty remember her as the bus driver. She drove bus for MSAD #49 for over 35 years, only retiring after seeing her eldest grandchildren graduate.
In her free time, Betty loved doing crossword puzzles, watching Jeopardy, and spending time with her loved ones. She loved to travel, whether to the Caribbean on a cruise or just to the coast of Maine with her family. Anyone who knew Betty knew she was an incredibly caring and loving person who lived every asset of her life to the fullest. It was impossible to go anywhere with Betty and have no one recognize her, and she would always remember a fun anecdote about them, too.
Betty was predeceased by her parents, Louise and Stephen Beauregard; and her brother, Stephen Beauregard, Jr.
She is survived by her sister, Marie Philbrook, of Clinton; her brothers Thomas Beauregard, of Foil, Missouri, and Paul Beauregard, of Skowhegan; her three daughters, Bobbi Bard, of Richmond, Amanda Spencer, of Benton, Rachel Sales, of Winslow; her son, Stephen Bard, of Benton; her eight grandchildren; and three great-grandchildren.
There will be a Celebration of Life for Betty on Sunday, May 28, at Thomas College, West River Road, in Waterville, from 1 to 3 p.m., in the Summit Room, in the Spann Student Commons.
STANLEY D. CAMPBELL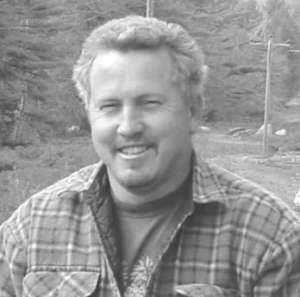 VASSALBORO – Stanley David Campbell, 64, passed away suddenly and peacefully on Thursday, May 18, 2023, from a very rare Primary CNS large B-Cell brain lymphoma. Stan was born in Bangor, on August 20, 1958, the son of David S. and Jean M. (Conrad) Campbell.
During Stan's childhood, his father served in the U.S. Air Force. He and his family spent time on military bases in England, the Philippines, Texas, Florida and eventually ended up settling again in Maine. Stan graduated from Erskine Academy, in South China, in 1976.
While working at Bonanza, in Waterville, after high school, Stan met the love of his life Mary-Ann (Carney) Campbell. They built a beautiful life together and would have celebrated their 44th wedding anniversary in June. Stan worked for the State of Maine-Maine Revenue Services for 40 years. He proudly ended his career as a deputy director.
Stan was a man who was full of life and always fun to be around. Forever a kid at heart, he loved to tease and pull pranks on family and friends. He was always looking for an adventure. Stan enjoyed making maple syrup and loved to welcome in family, neighbors, and friends to be part of the process. He was a league bowler in Augusta for over 40 years and enjoyed playing in the Augusta softball leagues in the '80s and early '90s. Stan loved the outdoors, spending time at the family camp on Indian Pond, gardening, golfing, and hunting with his crew and his son, Matt (his favorite hunting partner for the last 25 years). Stan was a wonderful Grandpa to his four grandchildren who enjoyed being in his company, playing games, telling stories, and laughing together.
Stan was predeceased by his mother Jean (Conrad) Campbell.
He is survived by his wife Mary-Ann (Carney); daughter Amanda Crommett, her husband Derek and their two children, Liam and Aly, of Manchester; son Matthew Campbell, his wife Erin (Hill) and their two children, Cohen and Griffin, of Sidney; his father David and his wife Madeline (Colby), of Augusta; his sister April Panosian and her husband Mike, of Whitefield; his brother Jeff and his wife Linda, of South China; his baby sister Sandy Weaver and her husband Darrin, of Windsor; his stepsister Cindy Colby and his stepbrother Danny Colby and his partner Kim St. Amand; his mother and father-in-law Bill and Carlene (Labonte) Carney; his sisters- and brothers- in- law, Debbie (Carney) Harrington and Shawn Harrington, Linda Carney-Smith and Larry Smith, Michael and Dyan Carney, Donald and Kathy Carney; and his many nieces, nephews, and cousins.
The family will be hosting a Celebration of Life in Stan's honor. Visiting hours will be held from 2 – 4 p.m. Friday, June 2, at the American Legion Post #205, 396 Eastern Ave., in Augusta, and will be followed by a casual ceremony. The celebration begins around 5 p.m., which will include food, beverages (BYOB), and live music.
The family wishes memorial contributions to be made to Make-A-Wish Maine, 66 Mussey Rd., Scarborough, ME 04074. Donations should indicate in memory of Stan Campbell.
ROBERT N. DAVIDSON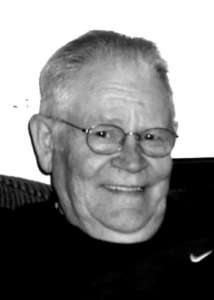 FAIRFIELD – Robert N. Davidson, 86, passed away peacefully at Mount Joseph, in Waterville, on October 12, 2022. Robert was born in Sangerville on October 16, 1935, the son of Warren and Janette (Arnold) Davidson.
He attended Abbott High School.
Robert went on to serve his country, serving eight years in the U.S. Army and another 12 years in the U.S. Air Force. He was a corrections officer for many years for the State of Maine. He met the love of his life, Doris, and together they raised their daughter.
Robert enjoyed spending time with his family, he was a member of the Knights of Columbus earning 3rd degree. He was active in his church and loved fishing, woodworking, and genealogy.
Robert was predeceased by his daughter, Debra Ann Chessa.
He is survived by his wife, Doris; his son-in-law, John Chessa; and his grandson, Anothony Chessa.
A Mass of Christian Burial will take place Tuesday, May 30, at 10 a.m., at Notre Dame Catholic Church, 116 SilverSt., Waterville, followed by a committal at Maine Veterans Cemetery, in Augusta, at noon.
Responsible journalism is hard work!
It is also expensive!
If you enjoy reading The Town Line and the good news we bring you each week, would you consider a donation to help us continue the work we're doing?
The Town Line is a 501(c)(3) nonprofit private foundation, and all donations are tax deductible under the Internal Revenue Service code.
To help, please visit our online
donation page
or mail a check payable to
The Town Line, PO Box 89, South China, ME 04358
. Your contribution is appreciated!
https://townline.org/wp-content/uploads/2016/06/TownLineBanner.jpg
0
0
Website Editor
https://townline.org/wp-content/uploads/2016/06/TownLineBanner.jpg
Website Editor
2023-05-24 14:55:34
2023-05-24 14:55:34
OBITUARIES for Thursday, May 25, 2023