OBITUARIES for Thursday, September 30, 2021
SHIRLEY A. KNOX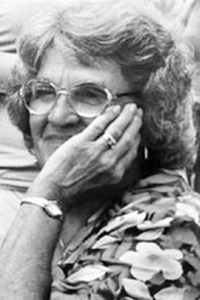 OAKLAND – Shirley Ann (Poulin) Knox, 93, longtime resident of Oak­land, passed away Sunday, September 12, 2021. She was born in Waterville, August 2, 1928, to Elmer and Leona (Kelley) Poulin.
On October 30, 1948, Shirley married Richard E. Knox and together they raised four children. Throughout her life Shirley was involved in the Oakland Extension, Girl Scouts (as a leader), and the Oakland Sno-Goers Snowmobile Club.
She was an accomplished seamstress sewing many wedding dresses and formal wear, unique and intricate Halloween costumes, outerwear, home decor and custom alterations for family, extended family, and others. Shirley was a devoted supporter of her children, grandchildren, and great-grandchildren in their activities, attending countless sports games, concerts, dance recitals and other events locally and throughout the country.
Later in life she became a hard-core member of the Red Sox Nation. She celebrated every Yankees loss and often engaged in playful banter with family members who cheered for the Bronx Bombers.
Shirley was predeceased by her parents; her husband, Richard; her grandson, Caleb Damren; and her siblings, Bernadette, Violet (Sylvester), Elmer Jr., Carol, Arlene (Choate), Phyllis (Garvey), Janice (Glovski), Eugene, Martin, Delores (Paglia), Monty, Lawrence, and Belva (Jalette).
She is survived by her children, Lynda (and former spouse Richard) Pooler, Karen (and Peter) Damren, Steve (and Jody) Knox and Kelley (and Donny) Thompson; her grandchildren, Ty Pooler, Jaime (and Joey) O'Neal, Devon Pooler, Ian (and Stacey) Damren, Caitlyn Damren, Stevey Knox (and significant other Nick Leavitt), Ashley (and Scott) Drake, Cale Knox (and significant other Nicole Smith), Kylee (and Mitchell) Eden, and Saige Knight; her siblings, Richard, Betty Jo (and George) Foster; and sister-in-law, Sue Poulin; her great-grandchildren, Tylen (TJ) Pooler, Jayden Pooler, Sydney O'Neal, Mckyah Pooler, Brayden Robideau, Madison Robideau; and several nieces and nephews.
A private burial will be held at Lewis Cemetery in Oakland. An outdoor Celebration of Life will be held at a later date.
An online guestbook may be signed, and memories shared at http://www.familyfirstfuneralhomes.com.
Arrangements are by Wheeler Funeral Home & Cremation Care, 26 Church St., Oakland.
JENNIFER J. MOORS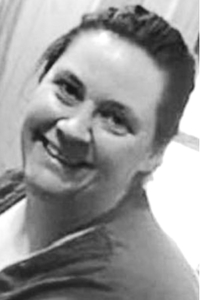 WINSLOW – Jennifer "Jen" J. Moors, 48, passed away unexpectedly on the evening of Monday, September 13, 2021, at MaineGeneral Medical Center (MGMC/T hayer) ER. She was born December 27, 1972, in Waterville, daughter of Gerald J. and Glenna "Bee" (Denis) Joler.
She graduated from Waterville Senior High School in 1991 and attended the University of Maine Orono. On August 19, 2006, she married the love of her life, Lonnie Moors.
Jen was employed by MGMC for 20-plus years in various positions. Her most recent position was as a medical assistant in Express Care, which allowed her to spend more time with her husband Lonnie and their two children Aubrey and Ryan. Her husband and her children were her world, she loved them with all of her heart and soul. She was very proud of each of them.
Jennifer is survived by her husband of 15 years, Lonnie Moors; her two children, Aubrey and Ryan; her mother Glenna Joler; six sisters, Linda Genest (James), of Waterville, Barbara Reed (Allen), of Wiscasset, Carolyn Hunter (Stephen), of Winslow, Elaine Sullivan (Doug), of Bristow, Virginia, Jane Woodman (Michael), of Clinton, Cheryl Quirion (Timothy), of Randolph, and one brother, John Joler (Laurie), of Waterville; her father-in-law, Daniel Moors (Darlene), of Corinth; sister-in-law, Makayla Moors Thompson (Robert), of Corinth, brother-in-law, Timothy Commeau (Calvin), of Bangor; and sister-in-law, Amy Woodman (Josh), of Levant; several nieces and nephews, Christopher, Jared, Stacey, Joshua, Charlene, Cynthia, Aaron, Katelyn, Nicholas, Trevor, Marisa, Sarah, Erica, Daniel, Alayna, Jordan, and Brooklyn; a great-niece, Quinn and a great nephew, Lucas.
Jennifer was predeceased by her father, Gerald J. Joler.
A Mass of Christian Burial took place on Saturday, September 25, 2021, at Notre Dame Catholic Church, in Waterville, and burial followed at St. Francis Catholic Cemetery, Grove St. Waterville.
Arrangements are under the direction and care of Gallant Funeral Home, 10 Elm St., Waterville.
An online guestbook may be signed, condolences and memories shared, and a more detailed obituary viewed at http://www.gallantfh.com. Due to church limitations of two arrangements total, please do not send flowers.
EVELYN Y. ELLIS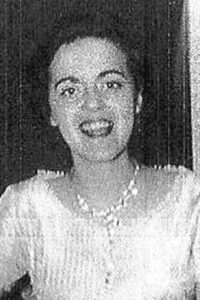 OAKLAND – Evelyn Yvette Rousseau Ellis, 83, died Monday, September 16, 2021, following a long battle with cancer. Lynn was born in Waterville on July 9, 1938, the daughter of the late Alfred and Christine Rousseau.
Lynn graduated Cum Laude from Waterville High School in 1956. She lived in Japan, Texas, and Colorado while her husband was in the USAF. She loved watching the birds, crafting, and spending time with family.
Lynn is survived by her husband of 63 years, Raymond Ellis; her son Duane Ellis and wife Bonnie; son Gary Ellis and wife Connie; five grandchildren; and six great-grandchildren and sister Carmen Ey and Ben Foster; sister, Carmenline Fredette and husband Harvey, brother, Carl Rousseau and Delores Toothacker, brother-in-law, Robert Ellis and wife Marcia, sister-in-law, Claudette Lagasse and husband Donald, sister-in-law, Patricia Ellis-Surdam and husband Rob, brother-in-law, Larry Ellis; many nieces and nephews.
Funeral will be held at Kennebec Valley Baptist Church, 91 Marston Road Waterville, Maine, 04901 on Saturday, October 2, 2021, at 11 a.m.
Arrangements are under the care of Mitchell-Tweedie Funeral Home and Cremation Services Bucksport. (www.mitchelltweedie-young.com).
In lieu of flowers, donations may be made in Lynn's memory to Kennebec Valley Baptist Church.
CHARLES GOODWIN JR.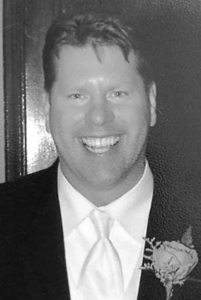 BREWER – Charles "Chuck" Goodwin Jr., 58, passed away Thursday, September 16, 2021. Chuck was born July 22, 1963, to Charles and Lorraine Goodwin.
He graduated Lawrence High School , in Fairfield, class of 1982, and University of Maine, Orono, class of 1987, where he was a member of the Sigma Phi Epsilon Fraternity.
He had a long and successful career with Pine State Trading. People that knew Chuck would all agree he was a wonderful husband and father, son and brother, kind friend who was always there when needed. A hard worker who was always full of joy with his big infectious laugh.
He was predeceased by his sister, Kimberly, and by his father, Charles Sr.
Chuck is survived by his wife, Shannon and their daughter, Lilly, who was his pride and joy; mother, Lorraine, of Shawmut; brother, Jim and wife, Tara, of Benton; sister, Jennifer, of Orono; sister-in-law, Amanda and fiancé, Brandon, of Lincoln; brother-in-law, Jamie and fiancée, Raychell, of Dover-Foxcroft; Aunt Vicki and Uncle Eddie, of Dover-Foxcroft; several nieces and nephews, aunts and uncles, and cousins.
A funeral service was held on Friday, September 24, 2021, at Brooking-Smith, 133 Center St, Bangor, with the Pastor Steve Donahue officiating.
A private Viking send off (what Chuck wants, Chuck gets) will be held at a later date for immediate family. Condolences to the family may be expressed at BrookingsSmith.com.
PAUL C. BOWEN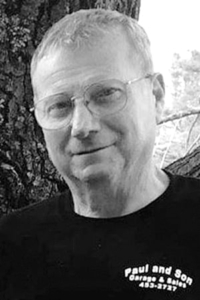 WINSLOW – Paul C. Bowen, 73, passed away unexpectedly on Friday, September 17, 2021. He was born in Waterville, to Asher and Claudia (Perry) Bowen.
He graduated from Lawrence High School, in Fairfield, and then worked at Keyes Fibre for over 13 years as a welder while starting up his own business. He owned and operated Paul's Auto Repair and worked as a mechanic. He worked side by side with his son Robert at Paul and Son Garage and Sales for many years before retiring three years ago. He lived in Winslow for nearly 20 years.
Paul was the husband of Johnna Bowen (Butler). They had recently celebrated 28 years of marriage.
Paul loved eating breakfast everyday with friends at the Purple Cow, in Fairfield. He also loved spending time with family at their camp on Sheepscot Lake, in Palermo. He spent most of his time hunting and motorcycling. He enjoyed boating and vacationing on Campobello Island at their summer home as well as traveling in their R.V. to the Fryeburg Fair every year possible, staying for the entire fair. Paul really enjoyed watching westerns. He frequently enjoyed trips to Young's Lobster Pound, in Belfast. He spent every Friday night having couples dinners with friends. He loved family time and built his grandchildren a very special tree cabin that they made many memories in and will always cherish.
He is survived by his wife, Johnna; a daughter Cindy Nelson and her husband Mark; a son Robert Bowen and his wife Kim; stepdaughter Jillian Jolicoeur and husband Richard; stepsons Benjamin Bolduc and significant other Annalee Morris, and Christopher Bolduc and wife JoAnn; many grandchildren, Courtney and husband Jon, Nicole, Danielle, Christopher, Derek, Vivianne, Meygan, Rori, Aubrey, and Ashton.his siblings Edward Bowen, William Bowen and wife Gwen, Ruth Watson and husband Gerald; many nieces and nephews; and a special niece Jennifer Hohenboken and husband Matt.
He was predeceased by his sister Barbie Bowen, brother David Bowen, and his parents Claudia and Asher Bowen.
There will be a private celebration of life for close, immediate family as these were Paul's wishes for how we celebrate him.
Memories and condolences may be shared with the family at directcremationofmaine.com
FLORENCE F. ROWE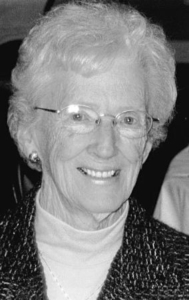 WATERVILLE – Florence (White) Fairfield Rowe, 90, passed away on Saturday, September 18, 2021. Florence was born on July 26, 1931, in Lewiston, the daughter of John and Addie White, of Fairfield.
She attended Fairfield schools and graduated from Lawrence High School in 1949. Her senior year she was one of seven cheerleaders at that time. All through her high school years she worked at the Fairfield Five and Dime store on Main Street after school and Saturdays.
In July 1949, Florence married Richard Fairfield, from Augusta, whom she met when she and a group of friends went dancing. Dick was in the service, and after the wedding reception they left for Ft. Benning, Georgia, where he was stationed.
Upon their return to Maine they lived in Augusta, then relocated to Randolph where she lived for 31 years. Florence and Dick had two sons, Richard Fairfield, Jr. and James Fairfield. Her husband Richard died in 1970.
In 1980 Florence married Merton Rowe and relocated to Waterville. They were together for 34 years until his death in 2011.
Florence was a member of the Randolph United Methodist Church for over 65 years, and a lifetime member of the Eureka Rebekah Lodge #83, of Gardiner, where she served as a Past Noble Grand and a District Deputy Marshall.
Florence was employed by the State of Maine Bureau of Alcoholic Beverages, retiring in 1984. She also attended the Augusta School of Business while working for the State of Maine.
Florence was a kind and caring individual who always thought of others first. Until the very end, she continued to remember the important people in her life by sending birthday, anniversary, and holiday cards to all of her family members and special friends.
Florence was predeceased by her parents, both her husbands, a baby daughter in 1955, a sister, Harriet Gurney and her husband Roland, of Fairfield, and daughter-in-law, Ursula Holzkamper.
Florence is survived by her son, Richard Fairfield, Jr. (Sharon) and children, Michelle Smith (Mike), Samantha Thibodeau (Troy) and three children, Ericka Fairfield (Paul Sveum) and two daughters, her son, James Fairfield (Susan), children, Jonathan Fairfield (Kelly) and two children, Jeffrey Fairfield; Mert's children Suzanne Thurlow (Fred), son, Jefferson Daggett (Mandy Hagenaar), Robert Rowe, Mark (Kathy) Rowe and sons, Ben Brown and Matt Brown (Erin) and two children, Kirby (Linda) Rowe and daughters, Rebecca (Adam) Goodpasture and three children, and Amanda (Chris) McTigue and two daughters; many grandchildren and great-grandchildren; two nieces, Mary Ann Campbell and family and Bettina (Alan) Page and family; two nephews, Curvin (Charlene) Farnham and families, and Ronald (Linda) Farnham and daughter Cindy (Adam) Casey.
A funeral service was held at Staples Funeral Home, 53 Brunswick Avenue, Gardiner, on Saturday, September 25.
A private family burial will take place beside her husband at the Maine Veterans Memorial Cemetery, in Augusta.
Arrangements are entrusted with Staples Funeral Home and Cremation Care, 53 Brunswick Avenue, Gardiner.
Condolences, memories, and photos may be shared with the family on the obituary page of the Staples Funeral Home website: http://www.familyfirstfuneralhomes.com.
GARY R. FULLER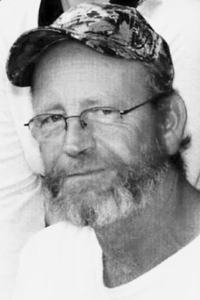 BELGRADE – Gary Robert Fuller, 58, of Belgrade, passed away peacefully on Saturday, September 18, 2021. Gary was born on January 13, 1963, the son of Robert Fuller and Marilyn (Coan) Brown.
Gary grew up in Sidney and graduated from Messalonskee High School, in Oakland, in 1981.
In 1982, Gary married the love of his life, Ellen MacDonald, of Augusta, where they made their first home. In 1996, Gary and Ellen built their dream home in Belgrade where they raised their three children.
Gary was highly regarded as the Codes Enforcement Officer for the city of Augusta, and the towns of Belgrade, Sidney, and several other surrounding towns. Over the course of his long career, Gary developed many lifelong friendships. Gary had a very strong work ethic and felt extremely fulfilled and proud of his long career. He retired from the City of Augusta in 2018 and continued to serve the towns of Belgrade and Sidney.
Gary was so proud to achieve his Master Maine Guide license. He opened Daze Off Guide Service and thoroughly enjoyed hosting guided rabbit hunts with his beagles. He was an avid outdoorsman who had a passion for hunting, fishing, snowmobiling, and four wheeling. He made many wonderful memories with friends and family on their numerous hunting trips "upta" camp.
Gary was very social and loved being around people. He could always be counted on for his quick-witted humor or to be the first on the dance floor. He was incredibly loyal and dependable to all whom he loved. He would drop anything with no questions asked to help a friend in need.
Following his retirement, Gary was able to spend more time doing the things he loved. He especially enjoyed building and spending time at his camp and going on many tropical vacations with Ellen and their closest friends. He was the ultimate family man whose children and grandchildren brought him tremendous joy.
Gary was predeceased by his father, Robert Fuller; his stepfather, William Brown; brother-in-law, Peter Vashon; in-laws, John and Leah MacDonald.
He is survived by his wife and best friend of 39 years, Ellen; daughters, Melissa Fuller and Amanda Favreau, and son-in-law Kristopher Favreau; son, Andrew Fuller who was affectionately referred to as Gary's "shadow"; grandchildren Clarice Fuller, Paxton Lovejoy, Emilia Favreau, and Benjamin Favreau; mother, Marilyn Brown; sisters Janet Vashon, Helen Michaud and "brother-in-law," Robin Day; aunt Carole and uncle Bill Quackenbush; his sister-in-law, four brothers-in-law; many nieces, nephews; cousins.
A celebration of life will be held at the Augusta Elks Lodge on Sunday, October 10, at noon. All who knew and loved Gary are invited to attend.
Memories and condolences may be shared with the family at directcremationofmaine.com.
In lieu of flowers, donations can be made to the Sportsman's Alliance of Maine or the Barbara Bush Children's Hospital.
RICHARD W. LEVINE SR.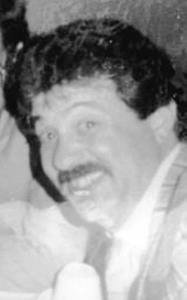 OAKLAND – Richard 'Dick' W. Levine, Sr., 79, of Oakland, passed away on September 22, 2021, at Northern Light Inland Hospital in Waterville. He was born in Pittsfield, Massachusetts, on July 15, 1942, the son of the late Max and Gentlelena (Marchetti) Levine.
Dick grew up in Bangor and graduated from Bangor High School. He served with the Maine National Guard and was proud of his military service. He retired from Keyes Fibre Company (now Huhtamaki), in Waterville, where he worked in the shipping and facilities departments.
Dick enjoyed hunting, especially when given the chance to go on a caribou hunt. At home with his wife, he enjoyed time with their horse, fussing in his garage, and his time spent with family.
Dick will be remembered by all those who loved him, especially by his wife and life partner, Cheryl York, of Oakland; his son, Richard W. Levine, Jr., of Marblehead, Massachusetts, wife Cynthia; and grandsons Jordhan and Kooper; his daughter Caroline N. Levine, of Unity, her partner Becca; stepson, Thane Foster; Dick's siblings Karen Levine, her husband Andy, Don Levine, his wife, Patty, and Robert Levine; mother of his children Carole Levine; and late mother-in-law, 'Sitto' and Julia York.
Visiting hours will be from 6 to 8 p.m. with prayers and a time of sharing to begin at 7 p.m., on Thursday, September 30, at Wheeler Funeral Home, 26 Church Street, in Oakland.
An online guestbook may be signed, and memories shared at http://www.familyfirstfuneralhomes.com
Arrangements are by Wheeler Funeral Home & Cremation Care, 26 Church Street, Oakland.
In lieu of flowers, memorial contributions can be made to the Maine State Society for the Protection of Animals (MSSPA) https://www.msspa.org/.
LINDA A. RAVEN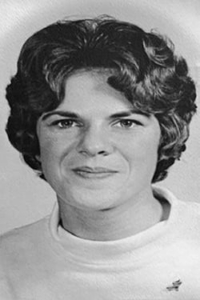 CLINTON – Linda Alice (McFarland) Raven, 75, passed away at EMMC in Bangor, Wednesday, September 22, 2021. Linda was born in Pittsfield, November 10, 1945, the daughter of Leamon and Vutes (Stotelmyer) McFarland.
Linda was a member of Clinton Baptist Church in her earlier years, and Shawmut Chapel later in life. She was part of a group that sang locally, and she enjoyed this very much.
Linda was predeceased by her father and mother, Leamon and Vutes McFarland; her two sisters, Virginia Crummett, and Helen Lewis; and her niece, Ronda Getz.
She is survived by her son, Kevin Raven and his wife, Linda; her grandchildren Devin, Lyndsee, Derick, and Kendra; her great-grandchildren Evelin, Annabell, Gabriel, Thea, Benjamin, and Dominic; her brother, Leroy and his wife, Geneva McFarland; and many nieces and nephews.
There will be a small graveside service on Saturday, October 2, at 1 p.m., at Town House Hill Cemetery, on the Hinckley Road, in Clinton.
An online guestbook may be signed, and memories shared at http://www.familyfirstfuneralhomes.com.
Arrangements are by Lawry Brothers Funeral and Cremation Care, 107 Main St., Fairfield.
CHIEF GARY L. PETLEY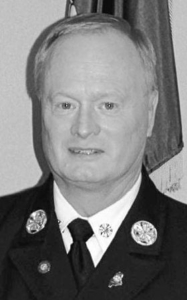 CLINTON – A Celebration of life for Ret. Chief Gary Lee Petley, who died April 17, 2020, from Chronic Lymphocytic Leukemia, will be held on Saturday, October 2, 2021, at the Clinton Lion's Club Fairgrounds, 1450 Bangor Road, in Clinton, at 11 a.m.
Gary's family invites you to join us as we gather to celebrate his life and accomplishments, and honor his service and dedication to the Clinton Fire Department and the Town of Clinton. Masks are required. This is an outdoor venue; please dress accordingly and bring a camp chair to help with seating and social distancing. In remembrance, coffee and donuts will be provided after the service.
In lieu of flowers, donations can be made in his memory to the Clinton Fireman's Association.
THOMAS A. LINNELL JR.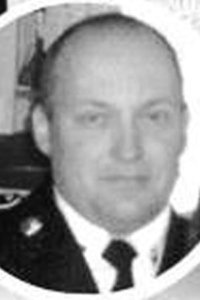 SAVANNAH, Georgia – Thomas A. Linnell Jr., 44, died Wednesday, August 11, 2021, at a hospital in Savannah, Georgia, of pneumonia due to Covid-19. He was born in Waterville to parents Diane and Thomas Linnell, Sr.
He graduated from Waterville High School and participated in track and football, and was manager of the hockey team.
He served in the Army for eight years and served in Germany, New York and Fort Benning, Georgia. He was honorably discharged in 2012. While in the army, he met Denise Pierce. Upon leaving the army, he moved to Garden City, Georgia.
He had a dream to write books, and started nine books. He was an Uber driver and worked at FedEx.
Surviving are his wife, Denise Linell; mother-in-law, Kathleen Boles; son, BJ; daughter, Dawn Stonwick and husband Mattiew; mom, Diane and husband Jim Wilson; father Thomas Linnell Sr. and wife Lyssa; sisters Jessica Linnell Smith, Felicia Williamson; brother, Jason Williamson; niece, Mackenzie Rowe and baby Brycen; nephews Bryce and Trey Gunzinger.
He was predeceased by his maternal grandparents Marie and Roland Nadeau, paternal grandparents Carroll Sr. and Cecilia Linnell; stepdad, David Rowe.
There was a graveside service at St. Francis Cemetery, on Grove St., Waterville, at 10 a.m., Saturday, September 25, 2021. In memory of Thomas, please send money to Denise Linnell's email, denise.linnell74@gmail.com.
MARY ELLEN TWOMBLY
WINSLOW – Mary Ellen Twombly, 79, died on Thursday, August 5, 2021, at MaineGeneral Medical Center. Mary Ellen was born in Barnstable, Massachusetts, to Ruth (Nadeau) and James L. Twombly on July 16, 1942.
After a few years in the Washington, D.C., area, Mary Ellen assumed her role as a "True Mainer" when the family returned to Monroe, Maine, in 1951.Throughout her life Mary Ellen was a storyteller and adventurer who welcomed new experiences – both personally and professionally. These adventures started early on with the construction of a two-story treehouse and continued through her years at the University of Maine at Orono, where she focused on journalism covering campus news and a local strike in Old Town. This taste of Union activity led to positions with the Maine AFL-CIO and the International Machinist Union's newspapers.
Mary Ellen's concern for people then led to many years working for the state of Maine. The crowning adventure of her life, however, was the design and construction of her own cord wood house in Knox. This was accomplished with the support and assistance of her second family – the friends of Bill W.
In later years, Mary Ellen became active in the Knox Historic Society and was, with Clayton Larrabee, instrumental in the restoration of the East Knox School, currently located on Route 202 near the Mount View schools.
Declining health dictated Mary Ellen's move to the Waterville area where she continued to live independently, though greatly supported by sister, Ann, cousin, Mary, and dear, dear friends, Peggy Sweet and Larry Horvath.
Mary Ellen was predeceased by her parents, Ruth and James Twombly, as well as by aunts, uncles, and cousins.
She is survived by her sister, Ann Twombly and brother-in-law, Thomas Wellman; cousin, Mary McAleney; nephew, Joshua Twombly; niece, Lisa Twombly, and four great-nieces and great-nephews.
A committal service will be held September 25, 2021, at 1 p.m., in the Old Monroe Cemetery. Due to COVID-19 other celebrations/remembrances of her life will be held at a future date.
Arrangements are in the care of Knowlton & Hewins Funeral Home and Cremation Care, One Church St., Augusta, where memories, condolences and photos may be shared with the family on the obituary page of our website at http://www.familyfirstfh.com.
KIRBY STEVENS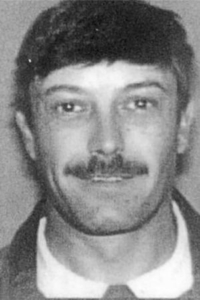 WATERVILLE – Kirby Stevens, 60, passed away following a long and valiant battle with cancer on Monday, June 7, 2021. He was the son of Carroll E. Stevens and Florence J. Nadeau Stevens.
He is a graduate of Waterville High School and subsequently became a carpenter of considerable knowledge and expertise. He enjoyed interacting with the natural world and most of all a true passion for the game of golf. It was one of his true joys. Everywhere he went he made the world a better place.
Kirby was a great brother, uncle and friend. He is and always will be sadly missed by his family and all who knew him.
Kirby joins his parents Carroll and Florence, his grandparents Gracia Rancourt Nadeau and Fred J. Nadeau, his paternal grandparents Maurice J. Stevens and Gertrude Lord Stevens and a brother-in-law Scott O. Selwood.
He is survived by his sister Jean A. Stevens Selwood, of Augusta, and his brother Wayne C. Stevens and his wife Paula, of China.
A graveside service will take place on Saturday, October 2, 2021, at 10 a.m., at St. Francis Cemetery, Grove Street,
Responsible journalism is hard work!
It is also expensive!
If you enjoy reading The Town Line and the good news we bring you each week, would you consider a donation to help us continue the work we're doing?
The Town Line is a 501(c)(3) nonprofit private foundation, and all donations are tax deductible under the Internal Revenue Service code.
To help, please visit our online
donation page
or mail a check payable to
The Town Line, PO Box 89, South China, ME 04358
. Your contribution is appreciated!
https://townline.org/wp-content/uploads/2019/07/Town-Line-Website-banner-v3-1030x206.jpg
0
0
Website Editor
https://townline.org/wp-content/uploads/2019/07/Town-Line-Website-banner-v3-1030x206.jpg
Website Editor
2021-09-29 13:37:09
2021-09-29 13:37:09
OBITUARIES for Thursday, September 30, 2021