OBITUARIES for Thursday, September 9, 2021
KATHLEEN A. CARLE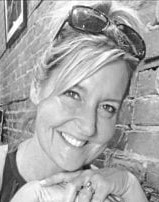 WINDSOR – Kathleen Ann Carle, 52, of Windsor, passed away peacefully in Port Charlotte, Florida, on Sunday, August 22, 2021, following a battle with breast cancer. Kathleen was born in Waterville, on May 9, 1969.
She was raised in Liberty, and graduated from Mount View High School, in Thorndike.
Upon graduation, Kathleen ventured out seeking travel and adventure, which led her to spend the winter months in Florida working in all aspects of the resort and hospitality industry. Kathleen met and married Jamie Carle in 1998, settled down in Windsor, and had two children, Cierra Lee-Anna Carle, and Dakota Joshua Carle.
For the past 22 years, Kathleen was the vice president and co-owner of J.C. Stone Inc., located in Jefferson, alongside her husband, Jamie. She was a member of Women in Stone, Maine Entrepreneurs, Think Local Biz to Biz Networking Group, and she was on the boards of the Maine Aggregate Association and the Associated General Contractors of Maine. She also created and hosted the annual Stone Symposium, which was held at J.C. Stone Inc. Kathleen was the recipient of the Pinnacle Award of Merit for the restoration of the Bowdoin Museum of Art and she appeared on the DIY Network's Blog Cabins in 2014, which featured J.C Stone's work.
Kathleen had a passion for natural health, nutrition, and spiritual energy. She received her Thetahealing certification from Beth Newman of Evolve In Your Energy and her health educator certification from the Living Foods Institute, in Atlanta, Georgia. She also took numerous classes and immersed herself in the teachings of the Hippocrates Health Institute, located in West Palm Beach, Florida. Kathleen then dedicated her time teaching others how to achieve an optimal healthy lifestyle.
Kathleen was an incredibly positive person and approached her life with a "can-do" attitude. She will always be remembered for her beautiful smile, infectious laughter, kindness, and grace. She opened her home and heart to everyone, gave many kids a safe place to stay, and treated everyone she met like family. Her personality and natural ability to inspire and motivate others amazed everyone who knew her.
Kathleen leaves behind her husband, Jamie Carle; two children, daughter, Cierra Carle, and son, Dakota Carle; granddaughter, Abigail Mortimer; her mother, Donna Sporie; her sister, Mary Hunt and husband Howard; along with her nephew, Eddie Littlefield; many family members and dear friends.
Kathleen is predeceased by her father, David R. Littlefield.
A celebration of life service was held on Wednesday, September 8, An intimate family committal service for Kathleen took place at the Resthaven Cemetery, in Windsor, following the celebration.
Memories and condolences may be shared with the family online at http://www.longfuneralhomecamden.com. Floral arrangements are welcome.
Arrangements are with the Long Funeral Home, 9 Mountain St., Camden.
CHARLENE HENRY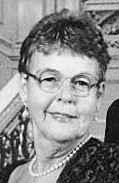 WATERVILLE – Charlene Henry, 81, of Waterville, died at her home on Sunday August 22, 2021, following a short illness. She was born in Waterville on July 19, 1940, daughter to the late Raymond and Yvette (St. Peter) Loisel.
In 1957 Charlene was married to the love of her life, Phillip. They enjoyed 64 years together, working hard, raising five children and living a good life.
Charlene was a homemaker and worked as a cashier at local stores including A&P, John's Market and K-Mart, all in Waterville, where her smile and kind manner were well known to all she served.
Charlene enjoyed knitting and crocheting and made sure every year her grandchildren were well supplied with Afghans, scarves and mittens. She also enjoyed playing Bingo. She had a very soft spot in her heart for animals and was a steadfast supporter of the Humane Society through the years. Traveling with her husband Phil brought Charlene a great deal of joy.
Charlene is survived by her husband, Phil; her children Ray Henry (partner, Francine), Gail Young (husband, Scott), and Lisa Carter (husband, Mike Inman), and Randy Henry (wife, Debbie), and Robert Henry; one niece, Melissa; six grandchildren, Joseph Henry, Michelle, Andy and Kevin Young, Jason Carter, Bethany Gade; and 10 great-grandchildren.
She is survived by her brother, Jerome Loisel and they were predeceased by their brother, Ronald Loisel.
A graveside service will be held at 11:30 a.m., on Tuesday Sept. 14, at the St. Francis Cemetery, 78 Grove St. in Waterville.
Arrangements are entrusted to the care of Gallant Funeral Home, 10 Elm St. in Waterville. An online guestbook may be signed, condolences and memories shared at http://www.gallantfh.com.
In lieu of flowers donations may be made to the Humane Society Waterville Area, 100 Webb Rd., Waterville, ME 04901.
RICHARD F. DENIS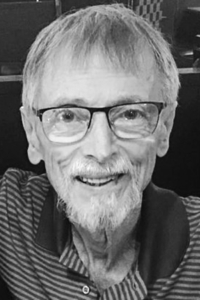 WATERVILLE – Richard F. Denis, "Dick" "Denny", 87, passed away from a brief illness on Wednesday, August 25, 2021, at Westbrooke Manor, in Zephyrhills, Florida. He was born September 26, 1933, in Waterville, the son of Arthur and Emma Denis.
Richard married his soul mate of 66 years, Pauline Denis (York), on July 30, 1955. He spent his career employed by LaVerdiere's Super Drug Stores, working as a district manager and traveling the state of Maine for many years. He eventually held the position of a vice president, ending his career in the corporate office, in Fairfield, and retiring in 1999.
After retirement, Dick and Pauline moved to Zephyrhills, Florida, where they enjoyed their passion of playing golf year-round. He was a former member of the Waterville Country Club for many years and continued playing with his wife and friends in Florida right up until the time of his passing. Richard was also an avid downhill skier and when his children were young, spent weekends and vacations during the winters with his family at their camp in Rangeley, skiing Saddleback Mountain.
Richard's love for his family was above all else.
He is survived by his wife, Pauline; a son Paul and his wife Kim (Veilleux), of Fairfield; a daughter, Sherri and her partner Joelene (Snelling), of Hampden; a grandson, Brock and his wife Rileigh, of Raeford, North Carolina; and one great-grandson, Noah.
Services will be at a later date.
ROLAND MICHAUD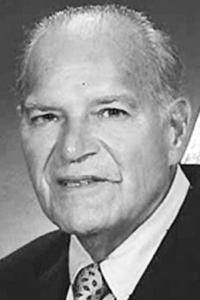 WINSLOW – Roland Michaud passed away on Wednesday, August 25, 2021, re-joining with his wife, Ann, of 65 years, who had passed away just 13 days before.
Roland was raised in Waterville by his father, J. Alcid Michaud and mother, Jenny Mae Michaud. Roland was a graduate of Coburn Classical Institute, in Waterville, and Franklin Technical College, in Boston, Massachusetts. Roland worked his entire career for New England Telephone and Telegraph.
The measure of a person is not only what they have accomplished in their life, but more importantly how and why they have accomplished those things. For Roland, the what in life was merely a conduit for the why. Roland often said, if you're going to take from the community you live in, you are going to find ways to give back.
True to his word, Roland's "why" in life was to serve the needs of his family, his community, his country, and his God. Roland was instrumental in establishing the first Boys Scout Troop, in Winslow, and went on to be a key leader in the yearly Boy Scout gatherings at Camp Bomazeen, in Belgrade. Roland believed that giving youth structure and purpose was foundational to their successes in life. Consequently, besides the support for the Boy Scouts, Roland was the first director of parks and recreation for Winslow (a position not yet established and one in which he took no pay) installing many of the first playground apparatuses by himself under the watchful eye of his adolescent son, Mike.
When approached by several members of the community to help establish a local credit union, Roland's leadership and drive proved instrumental in what would become the Winslow Federal Community Credit Union, of which he served many years as its president and board chairman. Roland was also instrumental in establishing the form of government in Winslow which exists today. In the process he served for almost 40 years on Winslow's Town Council, many of those as council chairman.
Roland had an engineering mind, often creating from scratch such things as go-karts for his children in the summers and snowmobiles for them in the winters. Everyone in the neighborhood knew that if something needed fixing Roland was the person to bring it to, who then would make sure it was returned to working order. Never done for profit, Roland's belief in giving back extended to all areas of his life. Roland also served in the Army during the Korean War following his graduation from college.
While Roland's life was one of service to others, it was his love and caring for his wife Ann that was clearly the single most important focus in his life, a focus he maintained with extreme diligence until her passing just days before his. Roland has left his mark on all of us, a mark that has enhanced our lives in ways we can never repay.
Roland is survived by his son, Michael and wife Karen Michaud (Harfoush), of Winslow, and their children Jacob Michaud and wife Britney Michaud, of Belgrade, and daughter, Kimberly Boutin, of Winslow; his daughter, Esther "Tess" Carter and husband Donald Carter, of China, and their children Michael Loubier and wife Meghan Loubier, of Winslow, and Jasmine Carter and husband Chris Vogt, of Arlington Massachusetts; his daughter, Lucie Loubier, of Winslow, and her children Adam Loubier and wife Mindy Loubier, of Winslow, Benjamin Loubier and wife Heather, of China, and son Nathan Loubier, of Portland; his deceased son, Lee Michaud's son Dan Michaud and his wife Angie, of Athens; his 12 great-grandchildren; and many other relatives.
Roland is predeceased by his parents, father, J. Alcid and maternal mother, Jenny Mae Michaud and stepmother, Dunny Michaud; his brother, Gerald Michaud and his wife Dolly Michaud, his sister, Cleo and husband Val, his son, Lee Patrick Michaud, his son-in-law, Mark Loubier, husband of daughter Lucie Loubier.
Visiting hours for both Roland and Ann will be held from 6 to 8 p.m., on Monday September 13, at Gallant Funeral Home, 10 Elm St., Waterville.
A Mass of Christian Burial will be celebrated at 10 a.m. on Tuesday, September 14, at St. John the Baptist Church, 26 Monument St., Winslow. Burial will follow in St. Francis Catholic Cemetery.
Donations can be made to St. Jude's Children's Hospital, 501 St. Jude Place, Memphis, Tennessee 38105, or Hospice of Maine.
FELIX G. LaCROIX
BENTON – Felix G. LaCroix, 89, passed away on Thursday, August 26, 2021. Felix was born in Waterville, the son of Joseph and Eleanor (Jacques) LaCroix.
Phil married Denise Provost on June 27, 1953, and shared 68 years of marriage, raising four children.
After graduating from Williams High School, in Oakland, he worked the next 16 years at Scott Paper Company, in Winslow. In 1961 he changed career directions, and along with Denise, they purchased Provost Monuments, in Benton, her parent's family business. Together they ran the business for 30 years until retiring in 1991.
From even his early years, Phil always enjoyed family gatherings as well as hunting and gardening. During retirement in Florida he became an avid shuffleboard player and competed in many pro events across the state.
Felix was predeceased by his first born son, Felix G. Jr., his parents, three brothers, Arthur, Leo and Norman and three sisters, Jean Doughty, Beth Wainer and Doris Buzzell.
He is survived by his wife, Denise: their four children and spouses, Devi and Brian Young, Elaine and Rick Stedman, Eric and Jean LaCroix and Rock and Bernadette LaCroix; two sisters, Elaine LaCroix and Claire Moroney.
Burial will be at the Falls Cemetery, in Benton, at a later date.
OSCAR W. GERRY

OAKLAND – Oscar "Juggernaut" W. Gerry III, 49, passed away Friday, August 27, 2021, at Maine Medical Center, in Portland, surrounded by his family. He succumbed to injuries sustained in a motorcycle accident August 21, while riding near Topsham that morning. He was born February 22, 1972, in Waterville, the son of Oscar "Peanut" W. Jr. and Margaret "Peggy" (Torrance) Gerry.
He graduated from Madison Area High School and was a veteran who proudly served his country in the U.S. Army from May 1995 until his honorable discharge in July of 1997. He was employed by Pan Am Railroad until the time of his death.
Oscar was a member of the Losers MC Nomads of Maine and loved by all his "brothers" of the Outlaws Motorcycle Club of Maine, and all the supporting and affiliated clubs in Maine and worldwide. The Northwoods Crew will never be the same. Gone, but never forgotten.
He is survived by his wife and best friend, Kimberly "Kim" Gerry, of Oakland; children Anthony (Sarah), Haley (Dereck), Nick (Vanessa), Shelby (Jacob), Matthew, Nicky, Sophie, and Brian; siblings Dee (Frank), Carl (Eva), Mary, Norman, Katrina (Ed); his father, Oscar and wife Sheila Gerry of Clinton; several uncles, aunts; nieces, nephews; and cousins.
There will be no funeral services at this time. There are several events scheduled to celebrate and honor Oscar's life. Updates and events will be posted on Facebook.
Arrangements under the direction and care of Dan and Scott's Cremation and Funeral Service, 445 Waterville Rd., Skowhegan ME 04976.
In lieu of flowers, friends wishing may make donations in Oscar's memory to Kim Gerry, 34 High St., Oakland, ME 04963 for expenses and his son, Brian.
LEONARD DUPREY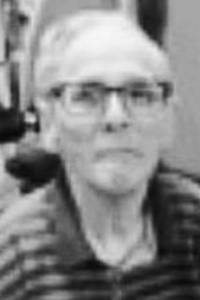 WATERVILLE – Leonard "Lenny" Duprey Jr., 79, passed away on Monday August 30, 2021. He was born in Howland on July 19, 1942, to Leonard Duprey Sr. and Rita (Bouchard) Duprey
Lenny started working at a very early age and maintained that work ethnic right up to the day he passed. He had many jobs throughout his life, but the job he loved the most was Champion's Fitness Club, in Waterville, where he has worked for the last 34 years. In the early morning hours for those 34 years, through all kinds of weather Lenny would make his way to the club, either by bike or sometimes walking the mile and a half, only resorting in later years to a taxi. He loved his work family and he especially loved all the members. His goal everyday was to be at Champion's to help in any way he could, and to meet and chat with all his friends. He was free with his hugs and would never miss an opportunity to tell the ladies how beautiful they looked. Lenny was so special to so many. His family and friends was his whole world. He loved them and in turn they loved him. The way life should be.
Lenny will be missed by so many but we all can take comfort in knowing that heaven has gained a very special soul.
Lenny was predeceased by his parents; his brothers Gary, Reggie, Melford and Fred, his sisters Anna Watson and Alice Mendes.
Survivors include his brother, Leo and wife Marsha, of Clinton; his sisters Erma Blakney, of Fairfield, and Phyllis Dumais, of Winslow; his life partner, Myra Cote, her daughter, Sandra Landry, who Lenny helped raise as his own; and two grandchildren, Alex and Desiree Packard; two generations of nieces and nephews.
A service was held at 11 a.m. on Saturday September 4, at Gallant Funeral Home, ElmSt., Waterville. A celebration of life was held immediately after at Champion's Fitness Club, in Waterville.
An online guestbook may be signed, condolences and memories shared at http://www.gallantfh.com.
PHILIP P. POISSONIER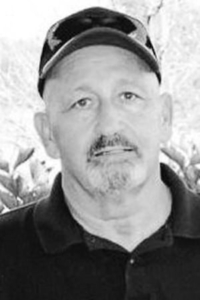 FAIRFIELD CENTER – Philip Peter "Butch" Poissonnier, 72, of Fairfield Center, passed away on Tuesday, August 31, 2021, at MaineGeneral Medical Center, in Augusta, following a long and courageous battle with acute liver failure. Butch was born in Waterville to Rita and Arthur Poissonnier on December 3, 1948.
He was the third child of eight children. He attended St. Joseph Catholic School, in Waterville, until the eighth grade. He graduated from Lawrence High School, in Fairfield, in 1967. While in high school he helped to start the first hockey club. He also played baseball and participated in gymnastics.
He married the love of his life, Beverly Brooks, on March 30, 1968. He worked for Scott Paper/Kimberly Clark, in Winslow, for over 40 years. He started out as a paper tester and went on to run the paper machines. He studied and obtained a class IV license to run the WasteWater treatment plant at the mill. While the mill was in the process of closing, Butch organized many fundraisers and bean suppers for his fellow co-workers. He organized rallies and was outspoken with the local papers and news stations while the mill was in the process of closing.
He then opened River's Edge Restaurant and Catering, in Madison, which was a lifelong dream of his. On Fridays he cooked for the Universalist-Unitarian Church evening sandwich program. He was involved in the Elks Club, in Waterville, running the cribbage tournaments. He was also instrumental in starting the free Christmas dinner program. He was an excellent cook and prepared many dinners and BBQs at the Elks Club. He received the REM Award for Community Service, and many other recognitions from civic organizations.
Butch lived a life of family and dedication to helping the community and families in need. He was passionate about supporting his children's athletic pursuits. He had the local fire department flood his backyard to build an ice rink for the kids to play hockey. He started the first Lawrence High School Boosters Club. He also started an outdoor skating rink in Fairfield for all the local kids. Much to the chagrin of his wife he mowed the backyard into a baseball diamond and kids from many towns came to play baseball. He built his own Field of Dreams and they came! He coached PAL baseball and football for many years. He was the Cub Scout master for the Fairfield troop. He helped with the summer youth hockey program.
When his grandchildren were in Christian school he taught a class in canning pickles using his mother's special pickle recipe. He taught his boys at a young age (and their friends) how to water ski. Nothing pleased him more than to "get someone up on skis".
Butch was very sympathetic to people suffering with cancer and was always available to give people rides to the Alfond Cancer Center for treatment. One of the most enjoyable and rewarding projects Butch did for the community is "Nine Days for Nine Children". He read that a house was being renovated for a single mother with nine young children. The project manager needed people to sign up to prepare meals for the workers. Having just sold his restaurant he decided this would be a rewarding project for him and he volunteered to cook for every meal. He met the wonderful family who was the recipients of this project. He took them under his wing, taught the boys to drive, helped them get jobs, attended their weddings, and has always nurtured this relationship with the Champagne family.
His hobbies included playing Texas Hold-em, Cribbage, and being out on the water fishing. He loved to cook for large crowds, read, do the daily crossword and ride his lawn mower. He was an avid boxing fan and supported Brandon Berry.
He was preceded in death by his mother, Rita Michaud Poissonnier, father, Arthur Poissonnier; and his best friend and brother, David Poissonnier.
Butch is survived by his wife, Beverly Brooks Poissonnier; his three sons, Jason and his wife Laurie, of Durham, Jeremy, of Fairfield Center, and Jamie and his wife Elizabeth, of Norridgewock; four grandsons, Evan, Reid, Joshua, and Ethan, and a granddaughter, Jamie Elizabeth; three great-grandchildren, Brianna, EmmyLou, and Brayden; his brothers Richard and wife Lucinda, of San Antonio, Texas, Paul, of Winslow; sisters Elaine Grenier, of Bradenton, Florida, Elizabeth and her husband Tom Leung, Janine Stewart and Deanna "DeeDee" and her husband Kevin Pomerleau; sister-in-law, Paula "Precious" Witham and her husband Ron.
Butch was a member of the Fairfield United Methodist Church. He loved his church, his pastor and dear friend, Chong Choi. He was a long-time trustee of the church.
A memorial service was held at on Saturday, September 4. Burial will be private at a later date.
In lieu of flowers please make a donation to Maine Children's Home for Little Wanderers, 93 Silver St., Waterville, ME 04901.
Responsible journalism is hard work!
It is also expensive!
If you enjoy reading The Town Line and the good news we bring you each week, would you consider a donation to help us continue the work we're doing?
The Town Line is a 501(c)(3) nonprofit private foundation, and all donations are tax deductible under the Internal Revenue Service code.
To help, please visit our online
donation page
or mail a check payable to
The Town Line, PO Box 89, South China, ME 04358
. Your contribution is appreciated!
https://townline.org/wp-content/uploads/2019/07/Town-Line-Website-banner-v3-1030x206.jpg
0
0
Website Editor
https://townline.org/wp-content/uploads/2019/07/Town-Line-Website-banner-v3-1030x206.jpg
Website Editor
2021-09-08 13:15:18
2021-09-08 13:15:18
OBITUARIES for Thursday, September 9, 2021