Obituaries, Week of April 13, 2017
CONSTANCE L. HUTCHINSON
WINSLOW––Constance Lynette Benner Hutchinson, 95, passed away on Monday, February 6, 2017, in Waterville. Connie was born in Augusta on October 12, 1921, the daughter of Perle Leroy and Theodora Sanborn Benner. Connie's family lived in several cities in Maine, Massachusetts, and New Hampshire as she grew up, and she graduated from McGaw Normal Institute in Merrimack, New Hampshire, in 1940. She went on to major in English at the University of New Hampshire, graduating in May 1943 with honors.
While attending UNH, Connie met fellow student and the love of her life, Robert Elmer Hutchinson, of Concord, New Hampshire. Connie and Bob were married on January 29, 1944, by Connie's older sister, the Rev. Phyllis L. Benner, at the parsonage in Loudon, New Hampshire.
Bob enlisted in the Navy shortly before their wedding and was assigned to submarine duty during World War II. After the war ended, Connie and Bob both went to work for General Electric in Schenectady, New York, and Connie worked there for more than 10 years. Connie eventually joined Bob in his business, Atlas Pool Company, serving as business manager until they sold the company and retired in 1976. Upon retirement, Connie and Bob moved to Maine, living briefly in Belgrade before moving to Winslow.
Bob passed away in 1997. Connie continued to live in Winslow until 2000, when she moved to Berwick, where she resided until returning to Winslow in 2015.
In her retirement, Connie enjoyed weaving and created many items for her home and for family and friends. She also became very interested in genealogy, spending many research hours at the Maine State Library and eventually collecting her own extensive library of genealogical reference books. She was a long-time member of the Maine Genealogical Society. In 2003, she traveled to Salt Lake City with her niece Leslie Kashulines to visit and conduct research at the Family History Library. Her research began with the Benner and Sanborn families but then extended to other New England Families.
Connie and Bob never had children of their own, but they doted on their nieces and nephews over the years.
Connie was predeceased by her parents; and by her siblings, Rev. Phyllis L. Benner, Perl Sanborn Benner, and the Rev. Dr. Blair M. Benner; also by her niece Leslie Kashulines; and her nephew Gordon Benner.
She is survived by her sister-in-law Marie Benner; nieces Blair Sandra Chenard, Susan Benner Wherry, Dorcas Benner Riley, and Tabitha A. Benner; nephews Dana Benner and Dr. Lance Benner; as well as several great-nieces and great-nephews.
Memories, condolences and photos may be shared with the family on the obituary page of the website at www.khrfuneralhomes.com.
DONALD J. ROSSIGNOL
OAKLAND––Donald J. Rossignol died on Wednesday, March 29, 2017. He was born in Waterville September 3, 1923, to Agnes (Bouchard) and Vital Rossignol into a family with 11 other siblings.
Donald served in the U.S. Army, stationed in Italy, from 1944–1946, He was honorably discharged and returned with a beautiful stone carved plaque of the flag raising on Hiroshima which he loved and is still in his home today. Upon his return he worked at Scott Paper Co., in Winslow, for 31 years as a millwright while also sitting on the board for the Taconnet Credit Union, Oakland Town Council and St. Theresa's church.
Donald and Beula were snowbirds for 20 years and were very busy playing golf, dancing and cruising to California, Hawaii and the Panama Canal.
He loved to problem solve and was busy with his hands building things (swings and picnic tables) fixing things and most especially making his wooden puzzle balls (which he passed along to his family), an activity he learned from his dad. He loved his home on Messalonskee Lake and enjoyed boating and fishing on the lake as well.
Donald was predeceased by his first wife, Yvette (Gadboury) Rossignol and mother of his children, Bonnie Clukey and husband Russell, of Florida, Gail Lewis and husband Allen, of Oakland and Peter Rossignol, of Florida, who survive him.
He is also survived by his wife, Beula (Zimba) Rossignol, of Oakland, and her five children, Larry Zimba, of Chicago, Illinois, Rhonda Cook and husband Jeff, of Oakland, Celeste Nutter and husband Tommy, of Sidney, Jason Zimba and wife Amy, of Sidney, and Zandra Zimba, of North Carolina; eight grandchildren, Dennis Clukey, Catherine Powers, Eric Lewis, Rachel Gasowski, Kitisha Croce, Haley Nutter, Dinah and Trenton Zimba; and eight great-grandchildren.
A Mass of Christian Burial will be celebrated at 11 a.m., Saturday, June 10, 2017, at Notre Dame Catholic Church, 116 Silver Street, Waterville with burial to follow in St. Francis Catholic Cemetery, 78 Grove St., Waterville.
An online guestbook may be signed and condolences expressed at www.gallantgh.com
Memorial donations can be made to: MaineGeneral Hospice, Attn: Administrative Director, 10 Water Street, Waterville ME 04901 or: VA VS Hospice Unit, Voluntary Services 135, Dept. of Veterans Affairs, 1 VA Center, Augusta ME 04330.
RONALD S. FROST
OAKLAND––Ronald S. Frost, 80, resident of 10 Lots Road, died Thursday, March 30, 2017, at home on the Shores Farm, following a long battle with cancer. He was born September 7, 1936, in East Monmouth, the son of Wesley S. and Sarah J. Walton Frost.
Ron attended Monmouth schools and worked construction for many years. Ron also enjoyed gardening; you would often find him working the Shores vegetable stand in the fall. He was also handy around the farm with his ability to repair farm equipment and vehicles.
He enjoyed his many grandchildren, outdoor activities, hunting, fishing and road trips with his family. Ron had a sweet tooth and loved to go on long rides with Judy Shores, his companion for nearly 25 years, to find the ripest blueberries and strawberries of the season.
Ron also enjoyed visiting Bangor, Oxford, and occasionally Foxwoods to try his luck at the slots. He had a playful sense of humor (on most occasions) and had an old-fashioned work ethic.
He was predeceased by his parents; two brothers, Kenneth Frost and Wesley Frost Jr.; two sisters, Geneva Robinson and Edna Hutchinson; and Donald "Chip" Shores Jr.
He is survived by Judy Shores, of Oakland, and her family, Jolene, of Sangerville, Richard and Cheryl Shores, of Canaan (Katie and Tyler), Deanna and David Proulx, of Oakland, (David E. and Brittany and their children Bailey and Brooklynn) David T. and Betsey, of Oakland, (Dallas and Samantha): 10 children and 19 grandchildren from previous marriage to Janice Lindholm Frost, of Winthrop; Brenda and Mike Jones, of New Gloucester (Matt), Dean and Diane Frost, of Old Orchard Beach (Troy and Brady), Heidi Butterfield, of Randolph (Erica), Kevin Frost, of Lewiston (Christopher, Stephanie, and Samantha), Eric and Stacey Frost, of Leeds (Zachary and Sarah), Terri and Bill Williams, of Winthrop (Haley and Connor), Todd and Angela Frost, of Monmouth (Kayla and Shayna), Kyle and Liza Frost, of Monmouth (Brandon, Hunter, and Kaitlyn), Chad and Rachel Frost, of Winthrop (Tanner and Mason), and Allison and Jason Ricker, of Poland (Tyler); his brother Roland and Shirley Frost, of Wales, and many nieces and nephews.
To leave a message of kindness or share a memory, please visit www.shoreynichols.com.
RICHARD J. MILLER SR.
WASHINGTON––Richard J. Miller Sr., 89, of Washington, passed away at his home on Saturday, April 1, 2017. Born in Providence, Rhode Island on January 29, 1937, he was the son of Gerald and Margaret (St. Germain) Miller.
Dick grew up in Providence, attending and graduating from schools there. Upon graduating from high school, he enlisted in the U.S. Army. He served in Germany during the Vietnam War, and was honorably discharged after six years of service.
Upon his return to the states he went to work as an ironworker for Local 37 Iron Workers in East Providence, while living in Chepachet. After he and Debra married, they moved to Pascoag, Rhode Island for nine years. He retired in 1995, after over 39 years as an ironworker, and he and Debra moved to Edgecomb. After two years, they moved to Washington, where they have been living for the past 18 years.
He enjoyed boating, was an avid golfer, and loved travelling in his motorhome, but more than anything, he loved spending time with family and friends.
He is survived by his wife, Debra A. Miller; children, Richard J. Miller Jr., David J. Miller, Tammy F. Miller-McDonald, Heidi M. Abrahamsen, and Eric M. Foley; siblings, Gerald Miller and Fern Martin; five grandchildren; and two great-grandchildren.
Condolences, and messages for the family, may be expressed by visiting www.StrongHancock.com.
Memorial donations may be made to the American Cancer Society, PO Box 22478, Oklahoma City, OK 73123.
ALBERT W. ALTHENN
CHINA––Albert Ward Althenn, 71, of China, passed away peacefully on Sunday, April 2, 2017. Al was born in Borough, New York on April 27, 1945, to Albert C. and Evelyn (Ward) Althenn.
Al was a long-time resident of Lexington, Massachusetts and China.
Al held many interesting careers over his life span; however, was largely known as being self-employed. He had many passions in this life, including darts, cars, real estate, animals, gardens, China Lake among other interests, including his beloved cars.
Al was predeceased by his parents; and his brother Ronald Althenn.
He is survived by his sister Beverly Mairs; two nephews; a niece; and cousins.
An online guestbook may be signed and memories shared at www.lawrybrothers.com.
Memorial donations can be made to the Humane Society Waterville Area.
SADIE M. PENDEXTER
BENTON––Sadie M. (Peters) Pendexter passed away on Thursday, April 6, 2017, following a long courageous battle with Alzheimer's disease. Sadie was born on December 19, 1927, to Salem and Nazera Peters.
Sadie attended schools in Waterville. In her younger years, she worked at the former Keyes Fibre Co. in Waterville. She also worked at Colby College in Waterville as a waitress. Sadie's biggest role was being a homemaker to her four children.
Sadie was a longtime member of St. Joseph Maronite Catholic Church in Waterville. She also was a former member of the Rosary Sodality.
Sadie loved family time the best. She could often be found in the kitchen, cooking her Lebanese dishes for her loving family. Sadie loved to read in her spare time and enjoyed bowling in her younger years. She was a social butterfly loved by many.
Said was predeceased by her parents; one sister, Doris Poirier; and two brothers, Ernest and Morris Peters.
Sadie is survived by her husband of 67 years, Milton Pendexter; four children, Gary Pendexter and his wife Mary, from Georgia; Curtis Pendexter and his wife Debbie, from South China; Melissa Carter and her husband Lee, from Winslow; and Kevin Pendexter and his wife Erica, from Winslow; three grandchildren, Derek Carter, of Lewiston; Julia Pendexter, from Georgia; and Madisyn Pendexter, of Winslow; one great-grandson, Aiden Carter; brother, George Peter; one niece; and one nephew.
An online guest book, and memories, may be shared at www.lawrybrothers.com.
Memorial donations can be made to St. Joseph Maronite Catholic Church, 3 Appleton Street, Waterville ME 04901.
GEORGE R. STARKEY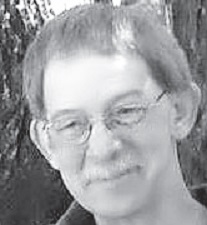 BENTON – George R. Starkey, 60, of Benton, passed away on Friday, April 7, from complications resulting from his very recent diagnosis with pancreatic cancer. George was born on April 21, 1956, in Waterville, to Richard and Virginia Starkey, of China.
George married the former Dawn (Harris) Starkey on May 17, 1980. Together they raised a daughter Amy and a son Nicholas. George attended school in China and graduated from Erskine Academy, in China, in 1974.
One of his first jobs was a manager at McDon­ald's, in Waterville. He later joined the management team of Burger King, in Augusta. For the last 21 years he was an assistant manager with McDonald's Romad Co. most recently working at the Newport store. For the past several years he also enjoyed his part time job at Galusha's Market, in Clinton.
The most important part of George's life was family. He thrived on being around family whether it be on yearly camping events at Beaver Brook Campground, North Monmouth, annual fall trips to the Fryeburg Fair, hosting family Christmas parties, birthday parties, playing outside with his grandchildren RaeLeigh and Cooper or just sitting with friends and family visiting and drinking coffee.
He enjoyed eating ice cream every night and "tried" to annoy Dawn by clanging his spoon loudly against the completely empty bowl! His smile was contagious, his quick wit would always catch you by surprise and his enthusiasm for life was unmatched. He was more than okay with the nicknames chosen for him…HorHay, Hodge, Podge and Red. He never turned down chocolate or a match of cribbage with his BFF Jim Sevey. There are no words to share how we'll all miss him so much. To know George was to love George.
George was predeceased by his father Richard, his sister Lydia, his father-in -law David L. Harris, his nephew Robert Harris and his dear friend Melvin Hubbard
He is survived by his wife Dawn (Harris) Starkey, of Benton; daughter Amy Starkey and her wife Jamie Routhier, of Winslow; and his son Nicholas Starkey, of Benton; granddaughter, RaeLeigh Autumn Starkey and grandson Cooper Reid Routhier-Starkey; his mother Virginia Starkey, of Waterville; sisters Sandra Keller and Paul, of China and Heide Hotham and Chuck, of China; brothers Edward Starkey and his partner Mark Colonna, of Wilton Manners, Florida, and Richard Starkey II, of China; mother-in-law Doris Harris; James and Donna Sevey, David and Celeste Harris, Danny Harris, Dale Harris, all of Waterville, Brian and Debra Pelletier, of Auburn, DeAnna Bennett and her partner Pete Tait, of Winslow, Darryl and Denise Ames, of Exeter, New Hampshire; any nieces, nephews, cousins, aunts, uncles.
Memorial donations may be made to the DBA foundation in honor of his great niece Nadia who has been diagnosed with this life threatening bone marrow disorder. To make a donation by mail, please make checks or money orders payable to DBA Foundation and mail to: DBA Foundation PO Box 1092 West Seneca, NY 14224 Or to donate online visit: ​http://dbafoundation.org/donate/
Services will be held Saturday, April 22 at 3 p.m., at Blessed Hope Advent Christian Church, 10 Pleasant Street, Waterville, ME 04901.
Arrangements under the care and direction of Dan & Scott's Cremation & Funeral Service 445 Waterville Road, Skowhegan.
OTHERS DEPARTED
SUSAN J. WILSON, 60, of Waterville, passed away on Friday, March 31, 2017, at Oak Grove Center, in Waterville. Locally, she is survived by her mother, Barbara (Welch) Wilson, of Waterville.
THERESA D. GUITE, 96, of Waterville, passed away on Saturday, April 1, 2017, at the Woodlands Assisted Living, in Waterville, following a brief illness. Locally, she is survived by a daughter, Joyce Vigue-Morrissette, of Winslow; grandchildren, Derek Vigue and wife Heather, of Fairfield, and Megan Fossa and husband Mario, of Winslow; great-grandchildren Abbie and Lucas Vigue, both of Fairfield, and Emery Fossa, of Winslow.
CONSTANCE V. BEGIN, 92, of Waterville, passed away on Wednesday, April 5, 2017, at Woodlands Assisted Living, in Waterville. Locally, she is survived by children James Begin and wife Diane, of Benton, Mary Anne Trafton and husband Bill, of Waterville, and Ruth Berglund and husband Pat, of Benton.
LEAH M. COLEMAN, 94, of Bath, passed away on Friday, April 7, 2017, at her home. Locally, she is survived by a daughter, Arlene M. Strahan and husband Roy, of Winslow.
Responsible journalism is hard work!
It is also expensive!
If you enjoy reading The Town Line and the good news we bring you each week, would you consider a donation to help us continue the work we're doing?
The Town Line is a 501(c)(3) nonprofit private foundation, and all donations are tax deductible under the Internal Revenue Service code.
To help, please visit our online
donation page
or mail a check payable to
The Town Line, PO Box 89, South China, ME 04358
. Your contribution is appreciated!
https://townline.org/wp-content/uploads/2016/06/TownLineBanner.jpg
0
0
Website Editor
https://townline.org/wp-content/uploads/2016/06/TownLineBanner.jpg
Website Editor
2017-04-12 16:47:54
2017-04-12 19:21:27
Obituaries, Week of April 13, 2017