OBITUARIES for Thursday, November 24, 2022
JEANNE JACKSON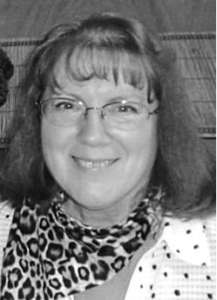 WATERVILLE – Jeanne Jackson, 69, passed away peacefully following a battle with cancer on Thurs­day, November 3, 2022, in Water­ville. Jeanne was born in 1953 to the late Patrick and Irene Moriscano and was the third born of four sisters.
Jeanne married the late Roger Jackson in 1973 and together they had two children, Christine Austin, married to Bryan Austin, and Michael Jackson, married to Lindsay Jackson.
She is also survived by her five grandchildren, Brady, Brett, Tyler, Charlotte, and Camden; sisters Kathleen, Patricia, and Maureen; along with many family members.
Jeanne professed her life to Christ as a young adult and devoted her life to her family and also serving the Lord through ministries in her various churches, outreach ministries, and just "whatever needed to be done."
A celebration of her life and memorial service was held at Getchell Street Baptist Church, at 3 Getchell St., Waterville, ME 04901.
Arrangements are under the direction and care of Gallant Funeral Home, 10 Elm St., Waterville. An online guestbook may be signed, condolences and memories shared at http://www.gallantfh.com
LINDA VASHON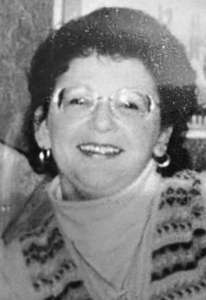 WINSLOW – Linda Vashon, 76, of Winslow, passed away Sunday, Novembeer 6, 2022, at her home, of Alzheimer's. She was born in Waterville and attended Winslow High School.
From there she was a stay at home mom, until she moved back to Maine and then went to work at Colby College for 30 years and loved seeing the children every day.
Linda enjoyed knitting and crocheting. She and her husband, Doug, enjoyed visiting and eating out at their favorite restaurants.
Linda was precededin death by her husband, Doug Vashon; her dad, Loredon Vigue, of Vassalboro, her mom, Yvonne McCrater and her stepdad, Hermon McCrater, of Winslow.
She is survived by her daughters Glenda Lessard, of Waterville, Lynette and Mike Bolduc, of Winslow, Sherri and John Brooker, of Palmyra; several grandchildren, Amanda and Mark Bonilla, of New York, Samantha Lessard, of New York, Michael Poirier, of Fairfield, Crystal and Fuad, of Vassalboro, and Chelsea and Haley Morin, of Augusta; sister, Joan and Walter Sward, of Manchester, Connecticut; sister, Joan and Walter Sward, of Manchester, Connecticut; and nephew, John Tweedie.
Services will be held November 26, at 9:15 a.m., at Notre Dame Church, 116 Silver Street, in Waterville. Burial will be December 3, at Saint Francis Cemetery, weather permitting.
FRANK D. MATHEWS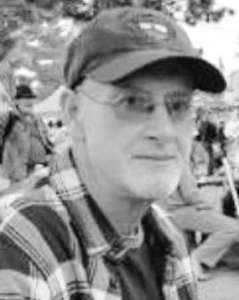 SIDNEY – Frank D. Mathews, 57, of Sidney, passed away in Augusta on Tuesday, November 8, 2022. He was born in Augusta on October 23, 1965, the son of Manfred and Maxine (McFarland) Mathews.
After graduating from Messalonskee High School, in Oakland, class of 1984, Frank went on to the school of hard work. He was an expert applicator for several years working for the family business, M.A. Mathews Siding and Windows. He then went into the woods and became a CLP Certified Master Logger for over 30 years. Frank was a true steward of the forest who took great pride in making the land he worked beautiful.
Frank had many varied interests which ranged from his years of motocross racing to taking Noah skiing in the winter and going "upta camp" in the summer. He was a long-time member of the Sidney Masonic Lodge. Frank was a strong man of faith who served as a deacon at Sidney Second Baptist Church for a time. Together with his wife Lisa, they found a home and loving extended family at Kennebec Valley Baptist Church in Waterville.
Frank has shown amazing strength, resilience, and faith over the last five years, proving to the medical community that he had a fire in him that burned stronger than any cancer. He was a champion who quietly and humbly endured and overcame great obstacles while continuing to grow in his faith throughout.
Frank was predeceased by his mother, Maxine Mathews in 2010.
Frank is survived by his wife, Lisa, of Sidney; his son, Noah, of Sidney; and his bonus children, Desiree Libold, of Benton, and Cody Emery, of Knoxville, Tennessee; his father, Manfred Mathews (Jackie Wright), of Vassalboro; his sisters Linda (Raymond) Breton, of Chelsea, and Lisa (Russell) Willet,t of Oakham, Massachusetts; his brothers Mark Mathews, of Readfield, Michael (Peggy) Mathews, of Carmel, and Dale (Crystal) Breton, of Sidney; numerous nieces and nephews.
A memorial service was held on Saturday, November 19, at Kennebec Valley Baptist Church, 91 Marston Rd., in Waterville.
Arrangements are in the care of Wheeler Funeral Home, 26 Church St., Oakland, where condolences may be shared with the family on the obituary page of the website at http://www.lawrybrothers.com.
SHERRILL E. SMILEY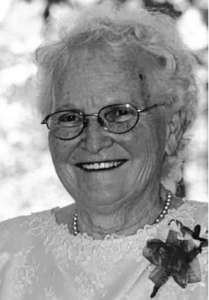 WINSLOW – Sherill Elizabeth Smiley, 83, of Winslow, passed away on Friday, November 11, 2022. She was born a twin, on November 6, 1939, daughter of Samuel Raymond and Frieda Knauff Smiley, in Waterville.
She graduated from Winslow High School, in 1958. She attended Farmington State Teachers College where she met and married Bradford L. Buker in 1959.
She was a member and past president of Ye Female Society for the Support of the Gospel, 60 years she was a member of the Winslow Congregational Church, Sunday School Teacher, Superintendent-Coordinator of the Sunday School, on the board of the Christian a Education, past deacon of her church. She was in rhythmic choir under the direction of Mrs. Thorne.
She was a Brownie and Girl Scout leader, Girl Scout Consultant, Kennebec Council and assistant Den Mother. She was past Worthy Matron and past officers of Fort Halifax Grange. She and Brad stared the Heart of Maine Square Dance Club and were presidents.
But to her grandchildren, her greatest accomplishment was being their Mémère. They will forever remember the sleepovers, cooking French toast the next day, sliding parties in the winter and making Barney Google, a personal cheer leader at all school /sport activities, playing endless card games and never letting them win, tree decorating parties, finding the pickle and right family game played every Christmas always getting a phone call on their birthday and a singing of Happy Birthday, made sure all her grandchildren knew they were a priority, singing songs, Donut and You are my Sunshine, and always had a smile on her face.
She was always there for each of them no matter what, they could count on her when they couldn't count on others, she kept every drawing and note, kept candy on hand, coupon books, and mended clothes. She accepted and loved them as they are and welcomed all their significant others and treated them like family. She would wrap the light of Jesus Christ around them and they knew they were safe. She did her hand sign so all would know they were loved. To her grandchildren, her greatest accomplishment was being MEME!
Along with her parents, she was predeceased by her brothers Samuel Smiley and John Smiley, her twin sister, Dartha Stanley and her older sister, Frances Fulton; one daughter, Natalie Brooks; and a granddaughter, Melissa Hall.
She is survived by her children Elizabeth Chapman and her husband Robin, Raymond Buker and his wife Tammy, Heather Buker and her fiancé Bob, Johnna McCollor and her husband John; her grandchildren Melinda Crawford, Megan Rowe and her husband James, Bethany Gary and her husband Sean, Samantha Buker, Morgan Staples and husband Teagan, Gunner Buker, Raymond Buker, Jeffery Buker, Donna Nickerson, Deanna Buker and her fiancé Zac, Zackery Plaisted and husband O'Brien, and Hunter Farr. She also has 10 great-grandchildren and several more on the way; as well as many other extended family members.
Family and friends may call from 6-8 p.m. on November 25 at Lawry Brothers Funeral Home. A private family service will be held at a later time.
Arrangements are in the care of Lawry Brothers Funeral Home, 107 Main St., Fairfield where memories may be shared, and an online register book signed by visiting http://www.lawrybrothers.com.
In lieu of flowers, a donation may be made to the Memorial Fund at the Winslow Congregational Church, 12 Lithgow St., Winslow, ME 04901.
BEVERLY K. BARRETT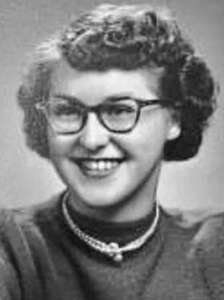 WATERVILLE – Beverly Kathleen Barrett, 87, of Harmony died peacefully on Saturday, November 12, 2022, at Mount St. Joseph Nursing Care Center, in Waterville.
Beverly "Bev" was born, in Waterville, on January 4, 1935, the daughter of Reynold and Blanche (Butler) Burgess.
Bev graduated from Waterville High School in the class of 1952.
Over the years Bev was mainly a homemaker and raised her three sons. On top of the hard work put into raising three boys, she also extended a hand and helped raise many of the other children in her neighborhood. She served the community by working in various places in the Oakland area including Grant's department store, in Waterville, and Buddies groceries, in Oakland.
In the mid 1970s Bev was able to follow her passion for books and reading when she became the Oakland elementary school librarian. She loved working with the children and loved to share her knowledge and passion for learning. She enjoyed reading to them during the school day and inspired many young students to pursue a love for books. She was known for always setting aside personally picked-out novels for them to take home.
In 1982, she met Earl Barrett, the love of her life, and they were married on November 4.
Together, they opened "Bev and Earl's" vegetable stand on Alpine Street, in Oakland. The greeting on the vegetable stand read "Thanks for being our Friend, Keep Smiling". Truly, these were words of wisdom that Bev lived by. Through her entire life, she was known for her kindness, selflessness, and positivity. She always extended a helping hand to anyone and made many meaningful friends along the way.
For many years during the late '80s and '90s, Bev and Earl enjoyed the summer and fall patrons stopping in to get their weekly fill of vegetables. Bev always looked forward to the opening of the vegetable stand and the return of summer friends. She loved to provide in the community and provide love and support to anyone that stopped in.
Those who were blessed to know and be part of Bev's life realized very quickly that she was the most selfless person they would ever know. She was an angel of God put on this earth to make others smile and be better people. She had the kindest of souls. She loved being around people and was always there to listen and guide many through the good and not so good times. This quality held strong in her later years even as she battled through dementia; she was always smiling and saying, "thank you for coming to see me" and wanting to always share her ice cream that was brought specifically for her. One of her grandsons recently shared that "she was nicest person he had ever had the pleasure of knowing", and many in her family and in the community share this same thought.
Surviving are her children, Richard and Deborah Wentworth, of Oakland, Jim and Cheryl Wentworth, of Sidney, Don and Doreen Smith, of Sidney, Roy Barrett, of Augusta, Rick Barrett, of Harmony, Roger Barrett, of Oakland, and Jerrilynn and Tim Levinsailor, of Sangerville; many grandchildren, great-grandchildren, and great-great-grandchildren; many nieces, nephews, .
Besides her parents, Bev was predeceased by her first husband Myron Wentworth, husband Earl Barrett, brothers Reynold Jr. Burgess, Leonard Burgess, Earl Burgess, sisters Madeline Stubbert and Marjorie Burgess, and son Daniel Wentworth.
At their request there will be a private family service. There will be no services at this time.
Arrangements are by Lawry Brothers-Wheeler, 26 Church St., Oakland. An online guestbook may be signed, and memories shared at: http://www.lawrybrothers.com.
Those who would like to donate in her memory, the family asks that you donate to your local school or town library. Books were significant in Bev's life and donating in her honor may have the power to significantly change the lives of the future generation.
JOANNE L. WILLIAMS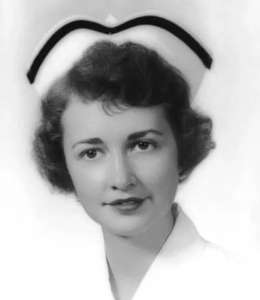 WINSLOW – Joanne L. Williams, 87, passed away peacefully on Sunday, November 13, 2022, at Woodlands Memory Care, of Rockland, following a battle with Alzheimer's. Joanne was born in October of 1935, in Houlton, to Dayton and Virgie (Ross) Vail.
She grew up in Houlton as a true "county" girl, graduating from Houlton High School in 1953. She was a member of the National Honor Society and the high school cheerleading squad.
After high school Joanne continued her education at Eastern Maine General School of Nursing, in Bangor, graduating at the top of her class as a registered nurse, in 1956. It was during that time she met George "Rick" Williams on a blind date. They were married in January 1957 and eventually settled in Winslow where they raised four children together. During the early years of marriage, Joanne worked as an RN at Eastern Maine General Hospital, in Bangor, and Thayer Hospital, in Waterville. In 1971 Joanne found her true calling as a nursing instructor for The Maine School of Practical Nursing which later became part of Kennebec Valley Community College, in Fairfield. There she worked for over 18 years. Later in her career, she was a traveling nurse who visited nursing homes to prepare health assessments.
Joanne was an involved volunteer with many organizations including president of The Waterville Business and Professional Women's Club, Maine Home for Little Wanderers and MaineGeneral Health Auxiliary. In 1971, she was named one of the "Outstanding Young Woman of America". She was a life-long learner and earned a degree from Thomas College, in Waterville, in 1981, obtained her Certificate in Gerontological Nursing in 1991 and in retirement became a certified grief counselor.
Joanne and George were part owners of Northeast Travel, in Waterville, which gave them the opportunity to travel to many wonderful destinations. Upon retirement, they built a beautiful home in Lady Lakes, Florida, where they wintered for about 10 years. Their family camp on Long Pond, in Belgrade, was a favorite place where they spent many memorable moments with family and friends. They later became part owners of several restaurants including Alfred's and the Ground Round, both in Augusta.
Joanne was predeceased by her parents Dayton and Virgie (Ross) Vail, her sister Lois Loman, and granddaughter Heather Kornmann.
She is survived by her husband of 65 years, George "Rick" Williams; her children, Michael and Valerie Williams, Laurie and Gerry Lizotte, Judy and Zack Matthews, Holly and Ray Caron; ten grandchildren; 17 great-grandchildren; sister Joyce London; and brothers Kerry Vail and Kim VaiI.
A private Mass of Christian burial will be held at St. John the Baptist Church, in Winslow, for immediate family.
Arrangements are under the direction and care of Gallant Funeral Home, Waterville. An online guestbook mat be signed, condolences and memories shared at http://www.gallantfh.com
In lieu of flowers, donations may be made to St. Jude Children's Hospital which was near and dear to her heart. St. Jude Children's Hospital Memorial Giving, 501 St. Jude Place, Memphis, TN 38105.
CHARLES M. POMEROY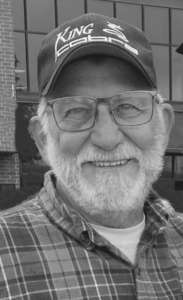 FAIRFIELD – Charles M. Pomeroy, 72, passed away at home on Tuesday, November 15, 2022. He was born in Waterville on December 26, 1949, the son of Charles and Mary (Gerry) Pomeroy.
He graduated from Lawrence High School, in Fairfield, in 1968.
Charlie worked at Keyes Fibre/Huhtamaki, in Waterville, for 40 years, where he had many friends. Charlie's animated stories will be greatly missed by all who knew him, and boy could he tell stories! He could fix "Anything" with a piece of wire or duct tape.
Charlie loved hunting and fishing his entire life, passing that love on to family and friends. Charlie earned memberships into the "Biggest Bucks in Maine", "The one that didn't get away", and "The Maine Skull and Antler" clubs. He was a lifelong member of the Masonic lodge.
He also loved gardening and traveling with Debi. They spent several winters in Bonita Springs, Florida, making many wonderful memories with family and friends.
Charlie was the most happy when spending time with his family, and his dogs.
He is survived by his daughter and her family, Tracy Pomeroy (Doug); granddaughter Miranda (Mike); great-grandson due in May 2023; grandson Ross, great-grandchildren Gabby and Reese; and two step-grandchildren, Maddy and Izzy; his daughter and her family, Darcy Liberty (Rob); two grandsons, Rob (Hannah); two great-grandchildren, RaeLynn and Easton, Connor (Mary); his son and his family Cory (Kirsten); granddaughter Cassidy (Cody); great-grandson Carson; granddaughter Courtney (Jared); grandson Colby (Bodhi); his sisters, Shannon, Sherry, Cindy, Trina, Jodi; and a step-brother Kenneth Charles; brothers-in-law Gary Batey (Cindy), Barry Batey (Sarah); and Aunt Marie Carr,
He was predeceased by the love of his life, Debi, his parents, a sister, and a brother, and his step mother.
A graveside service will be held in the spring, where both Charlie & Debi will be laid to rest together.
In lieu of flowers, the family requests donations be made to the Humane Society Waterville Area, 100 Webb Road, Waterville ME 04901.
Arrangements under the direction and care of Dan & Scott's Cremation & Funeral Service, 445 Waterville Road, Skowhegan ME 04976.
VALMOND H. CABANA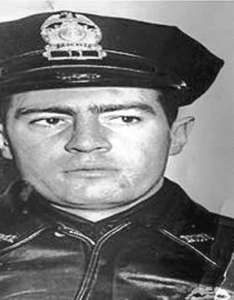 WATERVILLE – Valmond Harvey Cabana, 89, of Waterville, passed away at home on Wed­nesday, Nov­ember 16, 2022, after suffering from Parkin­son's Disease for many years. Val was born in Waterville on January 31, 1933, to Evariste Thaddeus and Ida May Cyr Cabana.
He graduated from Waterville High School in 1951. He then joined the United States Navy and later worked as a Waterville Police Officer and for the U.S. Postal Service.
Val was a member of DAV, American Legion, Elks Club and the VFW. He enjoyed figure skating at Colby College and roller skating.
He is survived by his wife, Anita Cabana; his son, Michael Cabana; and his daughter, Stacey Cabana, of South Portland.
At Val's request, there will be no visiting hours.
A graveside burial service with military honors was held at St. Francis Catholic Cemetery, 78 Grove Street, in Waterville, on Tuesday, November 22.
Arrangements are entrusted to Veilleux and Redington Funeral Home, please visit http://www.VeilleuxFuneralHome.com to share your memories and condolences with Val's family.
In lieu of flowers, please consider making a donation to Humane Society Waterville Area, 100 Webb Road, Waterville, ME 04901.
LEON L. PEAVEY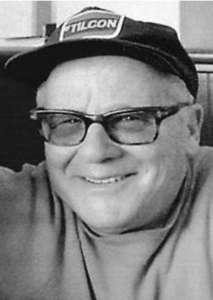 FAIRFIELD – Leon "Bill" L. Peavey, 91, passed away, Tuesday October 25, 2022, at Maine Veterans Home, in Bangor. Leon was born in Fairfield on October 12, 1931, the son of Joseph and Leona (Pea­vey) Robinson.
He attended Fairfield school. He stopped when he went to work in the woods helping his dad cut wood with a crosscut saw.
He was known as Bill because his dad gave him the nickname Buffalo Bill when he was young. Bill was a Veteran of Foreign Wars, serving in the Army, in Korea. He was a cook in the Army.
Returning home he married Ella M. (Pottle) and he also had a milk route delivering for Fitzpatrick Dairy, of Winslow. Over his lifetime, he had other jobs, cooking, construction, and maintenance man. He loved to fish and hunt with family and friends. He built and helped in the construction of many houses. He loved to cook and was great at.
He was predeceased by his parents, Joseph, and Leona, his spouse, Ella, his siblings, Joseph Holmes Robinson, Inez (Robinson) Moody, Charles Robinson and his wife Vivian, Sylvia (Robinson) Kidd, and Augustus Runnells and his wife Ida, his brother-in-law, Clyde Spaulding, his brothers- in-law and sisters-in-law, Norman and Glennis Thompson, Nathan and Mavis Chase, Lawrence and Hester Pottle, Ed and Faye Pottle, James and Eileen Pottle, and Dorothy Pond.
He is survived by his daughter, Brenda Meins and her husband Jerry, of Kingman, Arizona; his son, Dana Peavey and his wife Darlene, of Clinton; his sister, Virginia Spaulding, of Sidney; his grandchildren, Dallas Lessard, of Arizona, Kevin Peavey and his wife Katina, of Clinton, and Eric Peavey and his wife Corey, of Clinton; his great-grandchildren, Denasia Call and her husband Gordon, Damien Peavey, and Elijah Clarcq; his great-great-grandchildren, Charlotte and Gordon Call Jr; and many nieces and nephews and friends.
A graveside service was held at Brown Cemetery, in Benton, on October 31.
Arrangements are in the care of Lawry Brothers Funeral Home, 107 Main St., Fairfield where memories may be shared, and an online register book signed by visiting http://www.lawrybrothers.com.
Responsible journalism is hard work!
It is also expensive!
If you enjoy reading The Town Line and the good news we bring you each week, would you consider a donation to help us continue the work we're doing?
The Town Line is a 501(c)(3) nonprofit private foundation, and all donations are tax deductible under the Internal Revenue Service code.
To help, please visit our online
donation page
or mail a check payable to
The Town Line, PO Box 89, South China, ME 04358
. Your contribution is appreciated!
https://townline.org/wp-content/uploads/2016/06/TownLineBanner.jpg
0
0
Website Editor
https://townline.org/wp-content/uploads/2016/06/TownLineBanner.jpg
Website Editor
2022-11-23 11:46:15
2022-11-23 11:46:15
OBITUARIES for Thursday, November 24, 2022