GARY CLANCY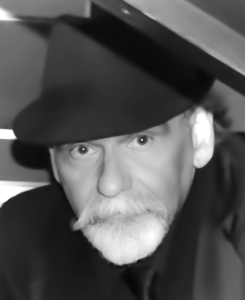 CHINA – Gary Clancy, 67, died peacefully at home on Tuesday, June 18, 2019, following a heroic struggle with cancer. Gary was born in Troy, New York, on November 12, 1951, the son of John and Rosaline Clancy.
Gary graduated from La Salle Institute, a Catholic college preparatory school in New York, studied liberal arts at Hudson Valley Community College, received an associate's degree in culinary arts from Schenectady Community College, a bachelor's degree in food service administration from SUNY Empire State College and received a bachelor's degree in business administration from  SUNY, at Albany.
As a young musician in the '60s and early '70s Gary had an illustrious career  touring the east coast, sharing the stage with or opening for many renown national acts (garyclancy.wixsite.com/gary-clancy/old-skool-recording).  Early in his professional career Gary took a respite from music, becoming, a food service administrator for numerous hospitals in Boston, Massachusetts.  However, passion for music brought Gary to Mid Coast Maine to pursue his dreams. Gary became the owner/music director of the "Dr. Music" program from June 1985 until June 2004.  Gary brought music students to a higher level of playing and education.
From June 1985 until 2013 Gary was a music educator/private instructor, teaching a variety of instruments and music related topics at Northern Kingdom Music.  As owner of FNA Recording productions and Rosewood Recording Studio from July 1988 to October 2000, in Bremen, Gary created and produced a variety of multimedia recordings for TV, radio, film, and CD release.  As an adjunct professor of jazz and contemporary music at University of Maine in Augusta and Rockland,  from 1987 to present , Gary taught the music business curriculum, guitar, bass and ensembles.  His latest endeavors included guitar and bass instruction at Mid Coast Music Academy and owning Old Skool Recording Productions, in South China, a complete multimedia recording and production facility.
He is survived by his wife Dara Sorchini Clancy; siblings Jack Clancy and wife Kelly, Deb Clancy Wager, and his brother from another mother, "Texas Joey;" his nieces, nephews, cousins, aunts, and uncles; the extended Sorchini family and Sugar Shey.
Friends and relatives are invited to visit from 2 – 4 p.m., Saturday, July 20, at Burpee, Carpenter & Hutchins Funeral Home, 110 Limerock Street, Rockland, where a celebration of Gary's life will begin at 4 p.m. As a founding faculty member of Midcoast Music Academy, Gary's passion for music and education will live on through the Gary Clancy Memorial Scholarship Fund. This will help fulfill the mission of allowing any dedicated student to study music regardless of financial constraint. In lieu of flowers memorial donations may be made to the Gary Clancy Memorial Scholarship Fund, by visiting  www.midcoastmusicacademy.com or contact MCMA directly by phone 207-701-7410, email info@midcoastmusicacademy.com or at Midcoast Music Academy, 279 Main Street, Suite 5, Rockland, ME 04841.
To share a memory or story with Gary's family, please visit their online Book of Memories at www.bchfh.com.
RAMONA A. POTTER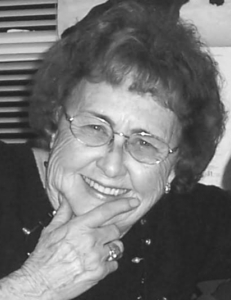 PALERMO – Ramona A. Potter, 82, passed away on Friday, July 5, 2019, at Northern Light Inland Hospital, in Waterville, following a long illness. She was born October 30, 1936, in Freedom, the daughter of Percy and Sylvia (Jones) Bessey.
She was a graduate of Erskine Academy, in South China. On June 25, 1954, she married Richard L. Potter, in Palermo. She was employed for many years as a foreman at Lipman's Poultry, in Augusta, then as a certified nurse's aide for 25 years at the Augusta Center for Health and Rehabilitation until her retirement. Ramona enjoyed gardening, playing Bingo, and casinos. Holiday cooking for her children and grandchildren was a passion in her life, carried down from her mother.
Ramona is survived by her son, Bryan Potter and wife Darleen, of Waterville; grandchildren, Shannon Potter, of Freeport, Ammanda Potter, of Waterville, Jesse Potter, of Portland, Angiemarie Manter and husband Lewie, of Pittston, Karrianne Potter-Maxwell and husband Jason, of Cape Elizabeth, Richard Potter and wife Danica, of Owls Head, Smitty Potter and wife Kim, of Carmel; brother, Chester Bessey and wife Irene, of Syracuse, New York; nephew, David Bessey and wife Beth, of Mexico, New York; son-in-law, Gary Vannah, of Waldoboro; several great-grandchildren.
She was predeceased by her husband Richard Potter; mother, Sylvia Bessey; daughter, Bonnie Potter Vannah; son, Richard C. Potter; and daughter-in-law, Marrianne Potter.
A private family graveside service will be held Saturday, July 13, 2019 at 11 a.m., at Greeley Corner Cemetery, Route 3, Palermo. A Celebration of Life will be held at 1 p.m. at the Palermo Christian Church, in Palermo.
In lieu of flowers, friends wishing may make donations in Ramona's memory to the Humane Society Waterville Area, 100 Webb Road, Waterville, ME 04901.
Arrangements under the direction and care of Dan & Scott's Cremation & Funeral Service, 445 Waterville Road, Skowhegan, ME 04976.
WILLIAM J. HUGHES
VASSALBORO – William J. "Bill" Hughes, 58, passed away on Sunday, June 23, 2019, following a year-long battle with lung cancer and COPD. He was born in Augusta, on December 29, 1960, the son of the late Myron and Carol (Csengery) Hughes.
He graduated from Erskine Academy, in South China, class of 1980, and had been employed as a mechanic in various locations throughout Maine and Connecticut, most recently at ACE Tire, in Waterville.
Bill enjoyed the outdoors, gardening and spending time with friends and family.
Bill is survived by children: Jonathan Hughes and his fiancé, Michelle Oakes, of Vassalboro, and Corrie Thompson and her husband Matt, of Southington, Connecticut; sisters, Cynthia St. Peter and Bob Bower, of Monmouth, Katie Hughes and Wayne Picard, of Vassalboro; brothers, Stephen Hughes and his wife, Lisa, and Tim and Karen Hughes, all of Vassalboro; two grandchildren, Tiffany Hughes and Payton Thompson; as well as several nieces, nephews and cousins.
Condolences, stories and photos may be shared through the funeral home website at: www.plummerfh.com.
LINDA J. LIZOTTE
WINSLOW – Linda J. Lizotte, 71, passed away Sunday, June 23, 2019, following a very brief illness, at Lakewood Continuing Care Center.
She was born on January 28, 1948, in Waterville. She graduated from Mount Merici Academy, in Waterville, and then went on to Holy Ghost School of Nursing, in Cambridge, Massachusetts. She returned home to begin her 45-year journey of providing healing and comfort to thousands of patients. She spent 24 years at Mid-Maine Medical Center, now known at MaineGeneral Medical Center, in Waterville, in the Cardiac Care Unit first at the Elizabeth Ann Seton Hospital and then Thayer Hospital. After a merger, Linda then began her 21 years of service at Mount Saint Joseph Nursing Home, all in Waterville. In those 45 years, she inspired, mentored and touched hundreds of co-workers to be caregiver she was.
Linda and Robert were married on June 7, 1969. They spent their lives opening their home for all their daughter's friends for many nights of pool, pong wars and watching Tales from the Crypt. She became "mama Lizotte" to many adopted children who would see her years later and they would still call her "Ma."
Linda was an avid sports fan. From watching both her girls and grandson become Winslow Black Raiders, she never missed a single game when not working for both her girls. She also never missed a New England Patriots or Boston Red Sox game. She was known to make a $3 bet with anyone who would take her up on it for any game, especially during March Madness. In fact, when Linda got sick, her first concern was missing the next Super Bowl.
Linda was predeceased by her parents, Joseph and Cora Bolduc; her husband, Robert; her sister, Lorraine; and several cousins.
She is survived by her two daughters and their spouses, Michelle and Stan McAvoy, Renee and Jay Pfingst; and her only grandson, Joe Pfingst; cousin, Sandra; several other cousins, nieces, nephews.
An online guestbook may be signed, condolences and memories shared at www.gallantfh.com.
In lieu of flowers, it would make her so proud to have any donations to the Winslow Football Boosters, c/o Danielle Newgard, 13 Paul Street, Winslow, Maine 04901.
NEIL J. FRANCOEUR
FAIRFIELD – Neil Joseph Francoeur, 66, passed away Monday, June 24, 2019. He was born in Waterville on October 18, 1952, the son of Alcide and Gertrude Francoeur.
He graduated from Winslow High School in 1972. He worked for Maine Central Railroad, Maine Track Maintenance, and Maine Eastern Railroad doing track maintenance for 37 years.
He loved fishing and spending time with family, especially his grandchildren. He enjoyed puttering around the outside at home and working in his gardens.
He was predeceased by his father, Alcide Francoeur; his mother- and father-in-law, Neil and Alberta Macklin; his brothers-in-law, Roderick Macklin and Paul Hamlin.
Neil is survived by his wife of 43 years, Donna Macklin Francoeur; his daughters, Janet Francoeur, and Kelly Marquis and her husband Kyle Marquis; his special grandchildren Caleb Marquis and Abigail Marquis; his mother Gertrude Francoeur; his siblings Jane Bourgoin, Ronald Francoeur and wife Judy, Pearl Pawlowski, Paula Rowe and Joey Francoeur; his in-laws, June Hamlin, Jim Macklin, Susan and Harold Shaw, Dale Macklin, Peter Macklin, Robert and Theresa Macklin, Ronda and John Weeks, Jeff Macklin, Ethel Macklin, Debra Lee Marios; many nieces and nephews.
DANIEL E. BEARCE
SOMERVILLE – Daniel Everett Bearce, 62, passed away on Tuesday, June 25, 2019, at his home in Somerville. Daniel was born in Waterville to Doris and Orrin Bearce on December 18, 1956, and was one of seven children.
Daniel graduated from Waterville High School in 1975. In 1978, Daniel's first son, Jacob Daniel, was born to him and his first wife Pamela Thomas. Daniel then married Katherine Thimble in 1983. They then had two children, Joseph Everett and Jessica Joyce. In 1983 they moved to Frye Road, in Somerville, where they then lived for the next 21 years. In 2005, they moved only a few miles, remaining in Somerville.
Daniel spent most of his working career in the tire business. Daniel had a passion for cars and enjoyed time standing at the counter of Lee's Tire, in Hallowell, speaking with customers and friends, talking about anything from tires to fishing and most everything else that came up. Daniel then retired in 2004 due to physical ailments.
Daniel spent much of his younger years hunting and fishing. Daniel traveled across the state seeking out new areas to fish and explore. He spent the summers trolling on any number of lakes and in the winter, he could be found on the ice, fishing for hours. Following his retirement, he continued to spend as much time as he could handle outside, but his focus changed to his 13 grandchildren. Daniel loved seeing them whenever possible, always making sure he had a gift or present for each of them.
Daniel is survived by his son, Joseph Everett Bearce his wife Monique Marie Bearce, and their two children, Aleeya and Avry, of Windsor; his daughter, Jessica Joyce Bearce Mathews and her husband Jacob Norman Mathews, and their six children, Alexia, Katie, Grace, Caroline, Charlotte, and Johnathan of Whitefield; his son, Jacob Daniel Bearce his wife Misti Annalee Bearce and their five children, Brandon, Dustin, Anna, Sophia and Sawyer, of Waterville; his brothers, Jeffrey and wife Joanna Bearce, John and wife Patty Bearce; sisters, Kathy Bearce, Lisa Mitchell and husband Steve, and Paula Katyryniuk and husband Ron.
Daniel was predeceased by wife, Katherine Ann; his parents, Orrin and Doris Bearce; and sister, Deborah Bearce Walsh.
Arrangements are under the direction and care of Aable Cremation Service, LLC, Waterville..
In lieu of flowers, Daniel requested that donations be made to the Cystic Fibrosis Foundation. www.cff.org.
MERTON D. RICHARDS SR.
BENTON – Merton David Richards Sr., 88, passed away on Friday, June 28, 2019, at his home in Benton. He was born on November 19, 1930, to David and Hildred (Shores) Richards, in Benton.
In 1969, Merton and Virginia purchased the farmhouse that he was raised in, and started his dairy farm, Richards View Farm. Soon after, he purchased his first dump truck, and that was the beginning of Merton Richards, Inc. He was happiest behind the wheel of a dump truck or on a tractor. He was a farmer at heart, and took great pride in his land. His weathered hands showed all the years of hard work. He took great pride in making sure each and every job that was done, big or small, was a job well done. None of which could have been done without his other boys, Ronnie Harris, Bruce (Little Man) Gerow, Tim Bickford, Gene Robinson, Tim (Tea-Pot) Gerow, Keith (cooter) Webber, Merlin Irving, David Drew, Anthony Adams, and the many more who have come and gone over the years.
Mert will be remembered for his teasing jokes, his entertaining stories, his unfailing work ethic and that generous smile. His memory will be cherished and kept alive by his wife, all his boys, his grandchildren, Benjamin, Randall, Payton, Kaitlin and Maurisa. All the relationships that he built throughout his lifetime that all had a special place in his heart, and usually a place in one of his many stories.
The many ups and downs that Merton faced in the last few weeks would not have been possible without his daughter-in-law, Meca, who never left his side.
He was predeceased by his brother, Lawson James.
He is survived by Affie Mae, Grace Hazel, Winthrop Randolph, Lorraine Hildred, Roger Henry, Gary Paul, Sherry Lou, and Linda Kay. Merton; his wife of 51 years, Virginia E. (Brann) Richards; two children; Brian and Merton Richards Jr.
An online guestbook may be signed and memories shared at: www.familyfirstfuneralhomes.com.
Arrangements are by Lawry Brothers Funeral & Cremation Care, 107 Main Street, Fairfield.
In lieu of flowers, please make donations to the Humane Society Waterville Area, 100 Webb Road, Waterville, ME 04901.
ELAINE E. WILSON
OAKLAND – Elaine Esther (Harris) Wilson, 83, passed away on Monday, July 1, 2019. Elaine was born December 2, 1935, at the home in East Newport, the third child of Philip Byron Harris and Jean Culleton Harris. and joined older sister Joyce and older brother David.
After graduating from Waterville High School, she went to work for the Hathaway Shirt Company, in Waterville, and in later years she could be found at the KMD McDonald's as a cook on the breakfast crew.
In 1959 she married John Cresap McCoy and their first child Linda May was born. They then moved to Damariscottta where John managed a Reny's Department Store. John-John, born March 1966 and Tommy born January 1969, were both born in Damariscotta. They lived there for a few years then moved back to the Waterville area.
In later years Elaine married Harold Wilson ,of Ohio Hill Road, Fairfield Center. They enjoyed many happy years together until Harold's death in May 2015. A couple of years later Elaine sold their home and moved to her daughter Linda's home in Oakland where Linda's daughter Shelby also resided. Shelby's daughter, Lyla Poussard, was a frequent visitor and needless to say was a special treat for Elaine.
Her hobbies included sewing, knitting pretty wool socks, making fancy quilts with friend Nancy, baking and reading.
A faithful servant of the Lord, Elaine performed all church callings with spiritual goodness. She was loved by many members of the Skowhegan Ward, Church of Jesus Christ of Latter-day Saints. As well as from the Waterville, Maine Ward. She was also a member of the Daughters of the American Revolution, the Mayflower Society and for many years did volunteer service at Inland Hospital.
Elaine is survived by her daughter Linda May McCoy; her stepsons Jeff Wilson and his wife Sherry, of Unity, Greg Wilson and wife Donna, of Benton, and Gary Wilson and wife Debbie, of Clinton; her grandchildren Brian Matthew Bolduc and wife Meredith, of Standish, Matthew John Bolduc and wife Janelle, of Mt Laurel, New Jersey, Allan Dennis Bolduc and wife Candice, of Minot, North Carolina, and Shelby Petersen, of Oakland; Jeff Wilson's children, Chris and his family and Corey and his wife Sarah and their children; Greg Wilson's, children Daniel Wilson Julie and Jason Bearce; great- grandchildren Logan, Charlotte and Amelia Bolduc, children of Matthew and Janelle, Corbin, son of Brian and Meredith; multiple nephews, nieces and cousins; two sisters, Bonnie Drouin and her husband John, of Oakland and Joyce Thompson, of Pennsylvania; brother Byron Harris, of Pennsylvania.
She was predeceased by her brother David Lewis Harris who passed away on August 3, 2016, and his wife and bride of many years "Dottie" passed away recently, March 23, 2019.
An online guestbook may be signed, and memories shared at www.familyfirstfuneralhomes.com
Arrangements are by Lawry Brothers Funeral & Cremation Care, 107 Main St., Fairfield.
OTHERS DEPARTED
NANCY L. AKERS, 72, of Waterville, passed away on Saturday, May 25, 2019, at her home. Locally, she is survived by her husband David J. Akers Sr., of Waterville, daughters Alice Fletcher and husband John, of China, Melissa Fletcher and husband Mark, and son David J. Akers Jr. and wife Rachel, all of Albion.
DAVIS P. CROWELL, 73, of Washington, passed away on Sunday, June 2, 2019, at his home. Locally, he is survived by a daughter Dorothy Wyman and husband George, of Washington.
MICHAEL G. TOMAN, 68, of Crystal River, Florida, passed away on Wednesday, June 5, 2019, following a brief illness. Locally, he is survived by his mother, Lois Ozias, of Jefferson, and his stepmother, Joyce Toman, of Winslow; and sister-in-law, Jidith Martin, of Jefferson.
JOHN H. PARLIN III, of Waldoboro, passed away on Saturday, June 8, 2019. Locally, he is survived by a grandson, Derek Brilyea, of Jefferson.
TOM D. LARRABEE, 71, of Hallowell, passed awaty on Tuesday, June 11, 2019, at his home, following a long illness. Locally, he is survived by a son, David G. Larrabee and wife Kimberly, of South China.
Responsible journalism is hard work!
It is also expensive!
If you enjoy reading The Town Line and the good news we bring you each week, would you consider a donation to help us continue the work we're doing?
The Town Line is a 501(c)(3) nonprofit private foundation, and all donations are tax deductible under the Internal Revenue Service code.
To help, please visit our online
donation page
or mail a check payable to
The Town Line, PO Box 89, South China, ME 04358
. Your contribution is appreciated!
https://townline.org/wp-content/uploads/2019/07/Town-Line-Website-banner-v3-1030x206.jpg
0
0
Website Editor
https://townline.org/wp-content/uploads/2019/07/Town-Line-Website-banner-v3-1030x206.jpg
Website Editor
2019-07-10 16:00:59
2019-07-10 16:00:59
Obituaries for Thursday, July 11, 2019