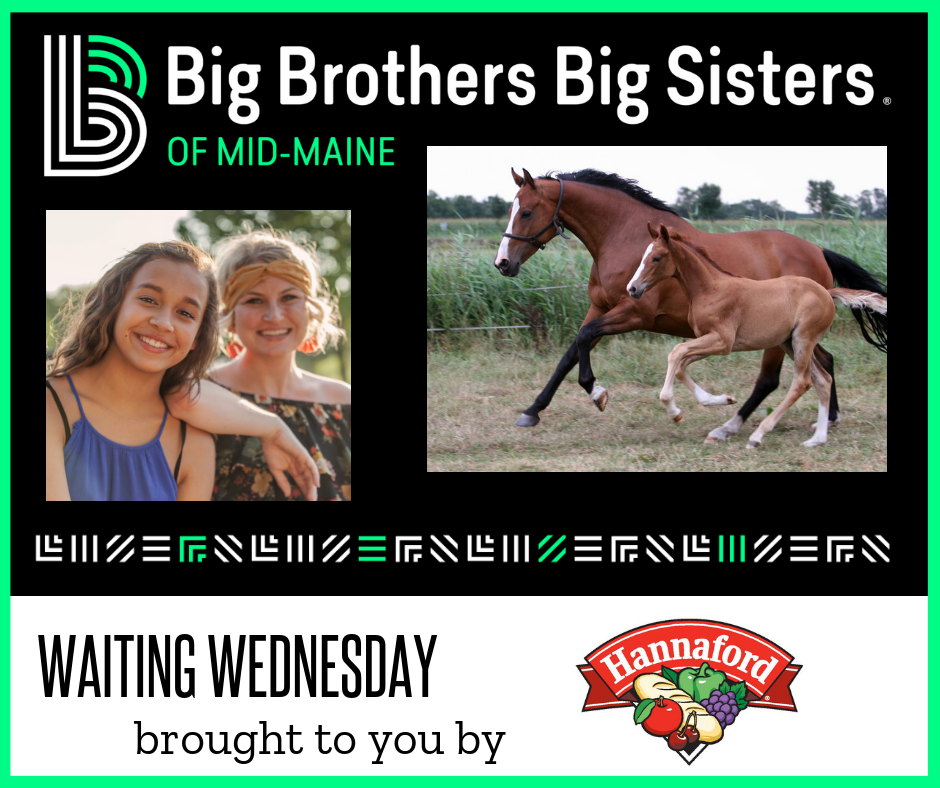 Nine-year-old Briannah is patiently waiting for the news that she has a Big Sister. She's anxious to talk with her new friend about her interest in geology, maybe find unique rocks together in the Skowhegan community where she lives, and is especially excited to share her love for animals. Her mom, a single parent, hopes a one-to-one relationship with a female role model will give her daughter self-confidence, raise her aspirations and set her on the path to success.
Briannah is among 25 youth facing adversity in Kennebec and Somerset counties currently waiting to be matched with positive, adult role models to serve as community-based mentors through Big Brothers Big Sisters of Mid-Maine. According to Gwendolyn Hudson, BBBSMM executive director, about 60 percent of those waiting are young boys.
"It is not uncommon that women tend to volunteer to mentor more often than their male counterparts," Hudson said, citing national BBBS of America statistics, but said the agency hopes to change that trend by finding caring, compassionate males in the community ready to share a little bit of their time to help change the life of a child.
BBBSMM recently started a "Waiting Wednesday" social media post on their Facebook and Instagram platforms, highlighting youth waiting to be match with community mentors.
Big Brother Richard Behr and his Little Brother, Jaxen, have been meeting every week for more than four years. Jaxen, now a teenager, was nine years old when they first met, and unsure what it would be like to have a Big Brother. His mother said he had intense anxiety in new situations and as a working parent with other young children at home, she recognized he wasn't getting the one-on-one time with her that he used to. He was interested in outdoor activities, but didn't have anyone to go with him. She said she hoped having a mentor would help Jaxen increase his confidence and give him the motivation to try new things.
Today, the match between Richard and Jaxen has brought them together to hike, snowshoe, fish and take on fun building projects together.
Adults interested in learning more about becoming a community-based mentor should contact Big Brothers Big Sisters of Mid-Maine by calling 207-370-1674 or emailing reneeigo@bbbsmidmaine.org. For more information about how you can change the life of a child through volunteering or supporting Big Brothers Big Sisters of Mid-Maine, visit bbbsmidmaine.org.
https://townline.org/wp-content/uploads/2016/06/TownLineBanner.jpg
0
0
Website Editor
https://townline.org/wp-content/uploads/2016/06/TownLineBanner.jpg
Website Editor
2018-10-10 16:16:58
2018-10-10 16:16:58
Local youth waiting for Big Brothers and Big Sisters